In terms of airport lounges, American Express is undeniably a trailblazer.
The card issuer opened its first Centurion Lounge in Las Vegas in 2013, and it has since welcomed cardmembers into the blue doors of 26 more outposts.
While airlines have long operated branded clubs for their frequent flyers, Amex was the first of the major card issuers to build a proprietary network of airport lounges.
Now, 10 years later, Amex is facing some growing competition from Capital One and Chase. But despite that, it's still planning another exciting decade of expansion and growth.
To celebrate the 10-year anniversary of the Centurion Lounge, TPG spoke with Audrey Hendley, president of American Express Travel, to hear her reflections on the past decade and her take on where things are headed next.
Local yet worldwide lounges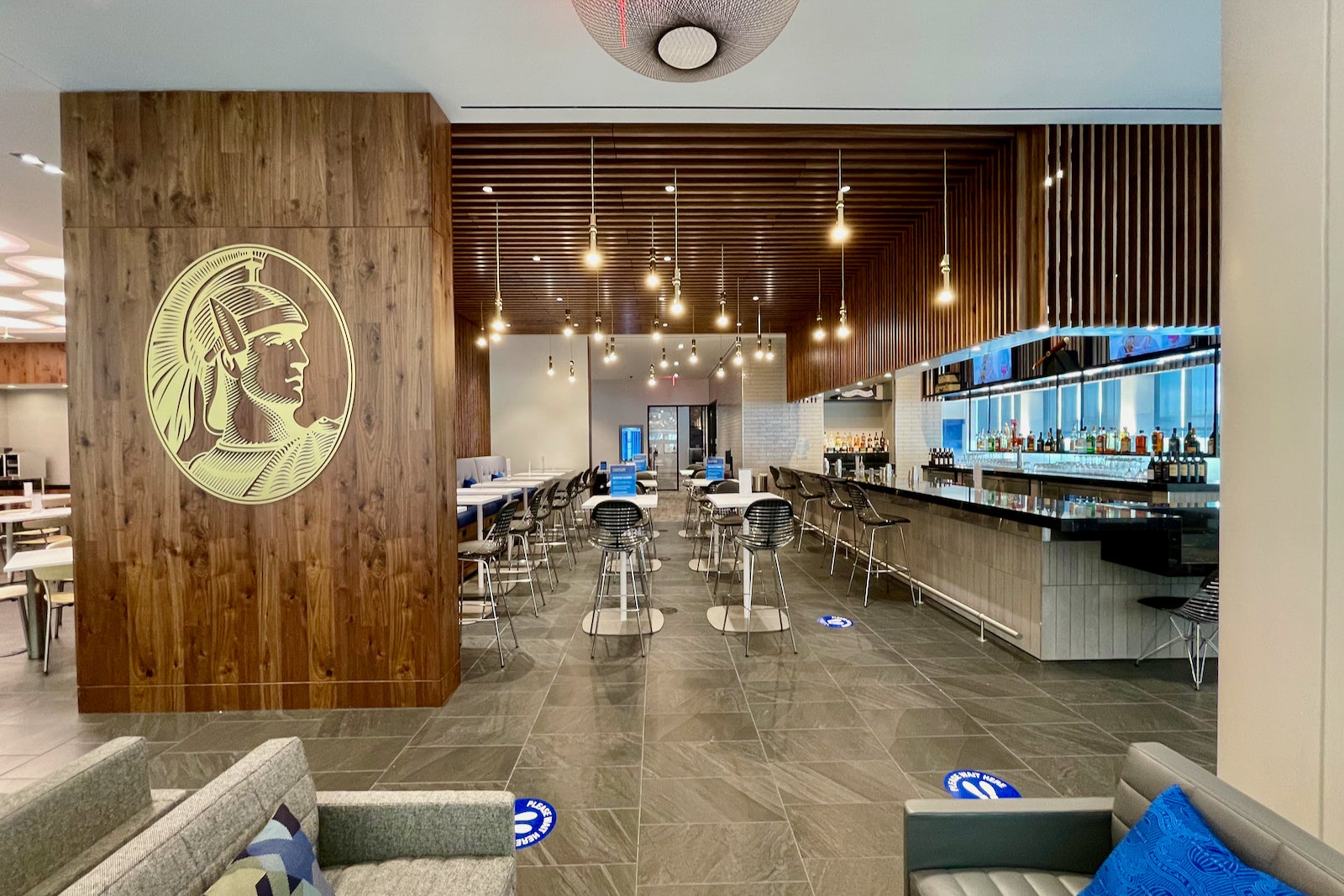 Over the past 10 years, the Centurion Lounge network has undergone two pivotal changes.
The changes started when the issuer revised its design philosophy for its clubs. Instead of simply building luxurious spaces in major airports, Amex has focused on integrating local elements into each of its lounges, Hendley said.
This transition started to become apparent toward the end of the decade in recently opened spaces in New York, Charlotte and Los Angeles. However, it's something that has been on the Amex team's mind since the start.
"Every lounge is different. Every lounge now has a touch of the local experience," Hendley said as she explained the transition toward a more locally influenced design philosophy.
In her mind, this local design is one of the key differentiators from airline-branded lounges, and it's something that cardmembers are especially excited about, she said.
In addition to infusing local touches in lounge design, Amex also made a strategic decision in July 2021 to integrate all existing Centurion-branded worldwide lounges into the broader Centurion Lounge portfolio.
For years, Amex had two different "flavors" of Centurion Lounges. Those in the U.S. were typically newer and nicer, while those outside the U.S. (except for London and Hong Kong) had generally seen better days.
In order to quickly grow the Centurion Lounge network, Amex folded these 12 international outposts into the Centurion Lounge network with a full rebrand and renovation, Hendley added.
Currently, the issuer operates 27 lounges worldwide, with plans to add a couple more in the coming years. (More on that below.)
The beginning of a new segment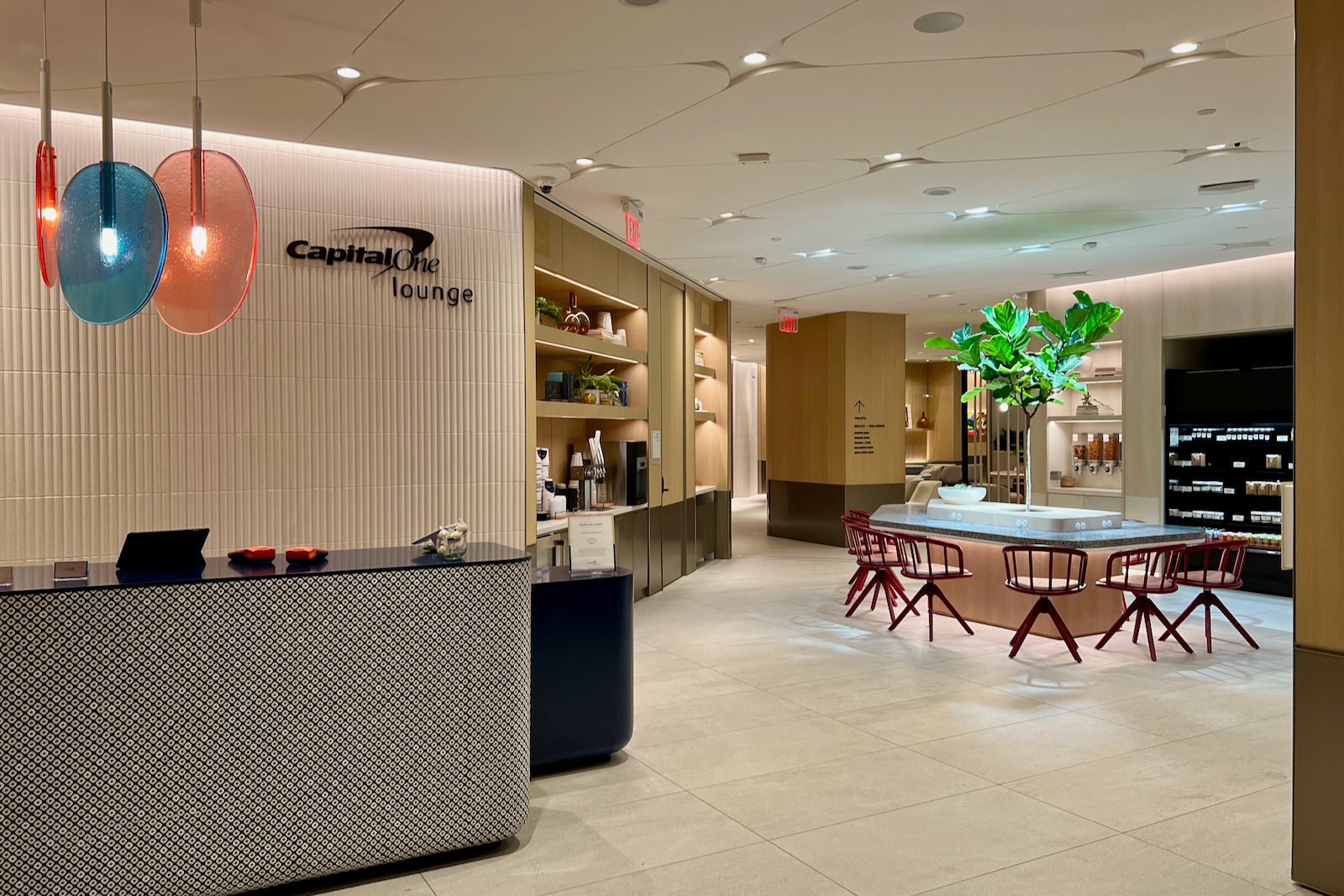 Amex was already thinking about a redesign and expansion in the early days, but it wasn't until 2021 that the issuer started facing some real competition with the opening of the first Capital One Lounge in Dallas Fort Worth International Airport (DFW).
While Amex enjoyed an eight-year monopoly, the airport lounge wars are now more ferocious than ever, with issuers building bigger and better outposts.
Capital One recently opened its second outpost at Washington, D.C.'s Dulles International Airport (IAD), and Chase unveiled two new locations in Boston and Hong Kong in recent months. These competitors also have a long list of additional locations opening in the coming years.
As the credit card wars take on a new dimension (the airport), Hendley is mostly unphased by the competition.
"The customers love the product of the lounges, and that we're just going to continue doing what we're doing, continuing to innovate, continuing to grow, to continue to put the customers at the front of what we do," she said.
Hendley hasn't been into a Capital One or Chase lounge yet. However, her team has been busy doing some competitive research into what works and what doesn't for the competitors.
Crowding concerns
Ask about the current state of airport lounges, and almost all frequent flyers will mention overcrowding as a key concern nowadays.
Perhaps it's because Amex actually built lounges that people want to visit or because The Platinum Card® from American Express is more popular than ever. Still, there are no two ways about it: The Centurion Lounge is often the busiest club in the airport and possibly in the entire city in which it resides.
Over the years, we've seen countless pictures and videos of long lines entering the club, with disgruntled cardmembers being turned away or told to wait in line until space has become available.
Overcrowding is partially a structural issue since there's a finite cap on how much space Amex can lease for lounge expansions. But Hendley shared that "if you have to wait, on average, it's about 10 to 15 minutes. Most of our customers are understanding (of the wait)."
That said, Amex has revised the lounge access policy a few times during the past decade to cut down on overcrowding. Most recently, the issuer removed complimentary guest access from the Platinum card, but Hendley declined to comment on how much this is helping Amex combat overcrowding.
What's next for Centurion Lounges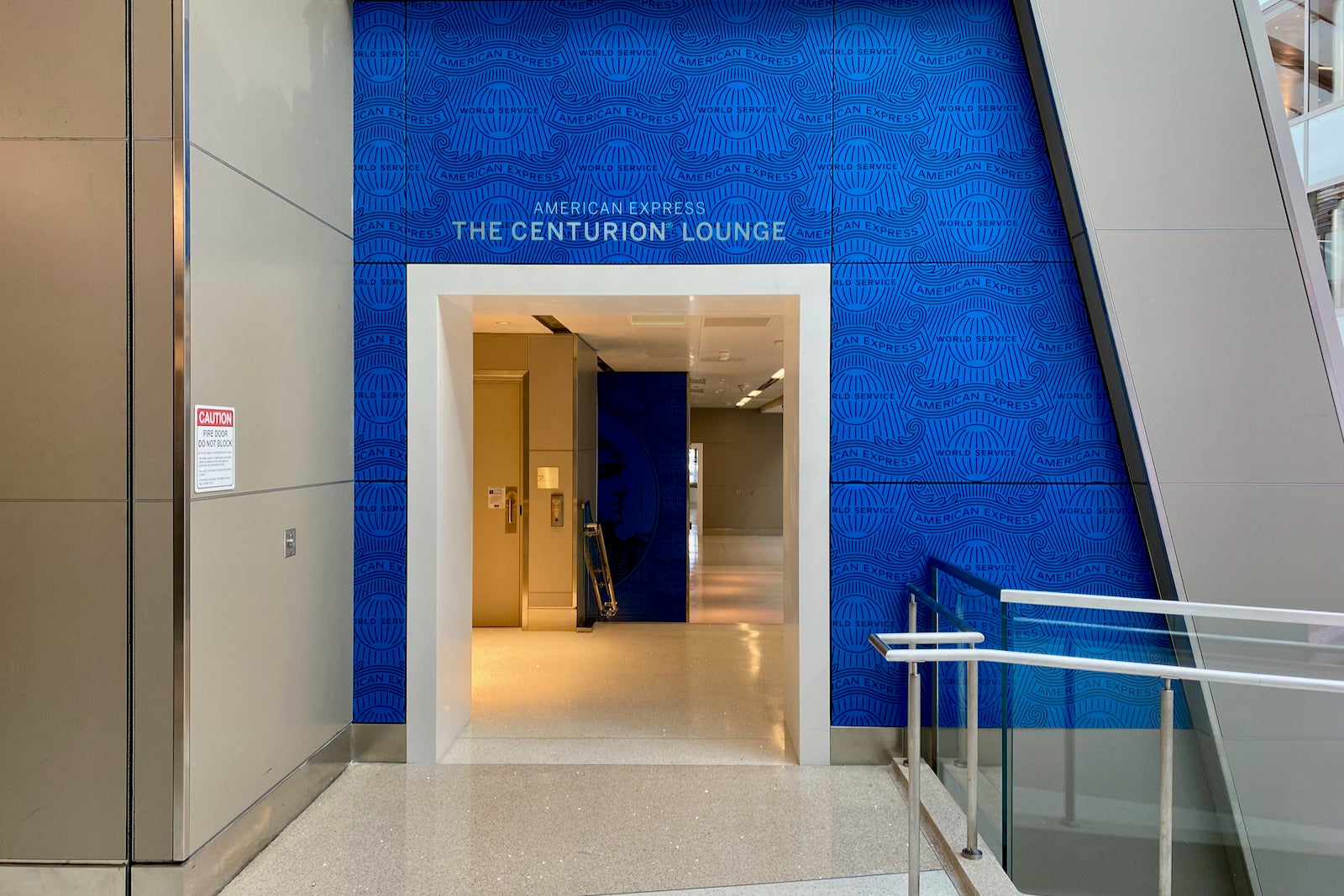 According to Hendley, Amex is "always" thinking about growing the Centurion Lounge network, but the issuer is notoriously reticent when it comes to sharing upcoming opening and retrofit plans.
Right now, there are just three confirmed upcoming Centurion Lounges — one in Washington, D.C., another in Atlanta and a third in Newark.
The issuer hasn't confirmed any upcoming renovations or expansions of existing lounges, but it seems like Amex isn't resting on its laurels.
"As we get into next year, we'll have more [to share]," Hendley said.
Where exactly Amex will go next is anyone's guess, but it seems like some of the focus will be on lounge retrofits.
"Even within existing spaces, we're at the moment working on several of those to retrofit and continue to enhance the space," she added.
Regardless of what comes next, rest assured that TPG will cover the latest and greatest from Amex.