Editor's note: This post was updated with new information.
Purchasing airfare can be a complicated process, and it can take considerable skill and patience to find the best possible ticket prices. To demystify the process and help you snag a great price on your next trip, we gathered 11 of our tried-and-true strategies for finding the best prices on airfare.
Every situation is unique, so you may not be able to apply every single one of these strategies every time you fly. Your mileage may vary based on your desired route(s) or planned date(s) of travel.
Regardless of where or when you're going, bookmark this story so you can easily reference these strategies for finding cheap airfare.
Start with Google Flights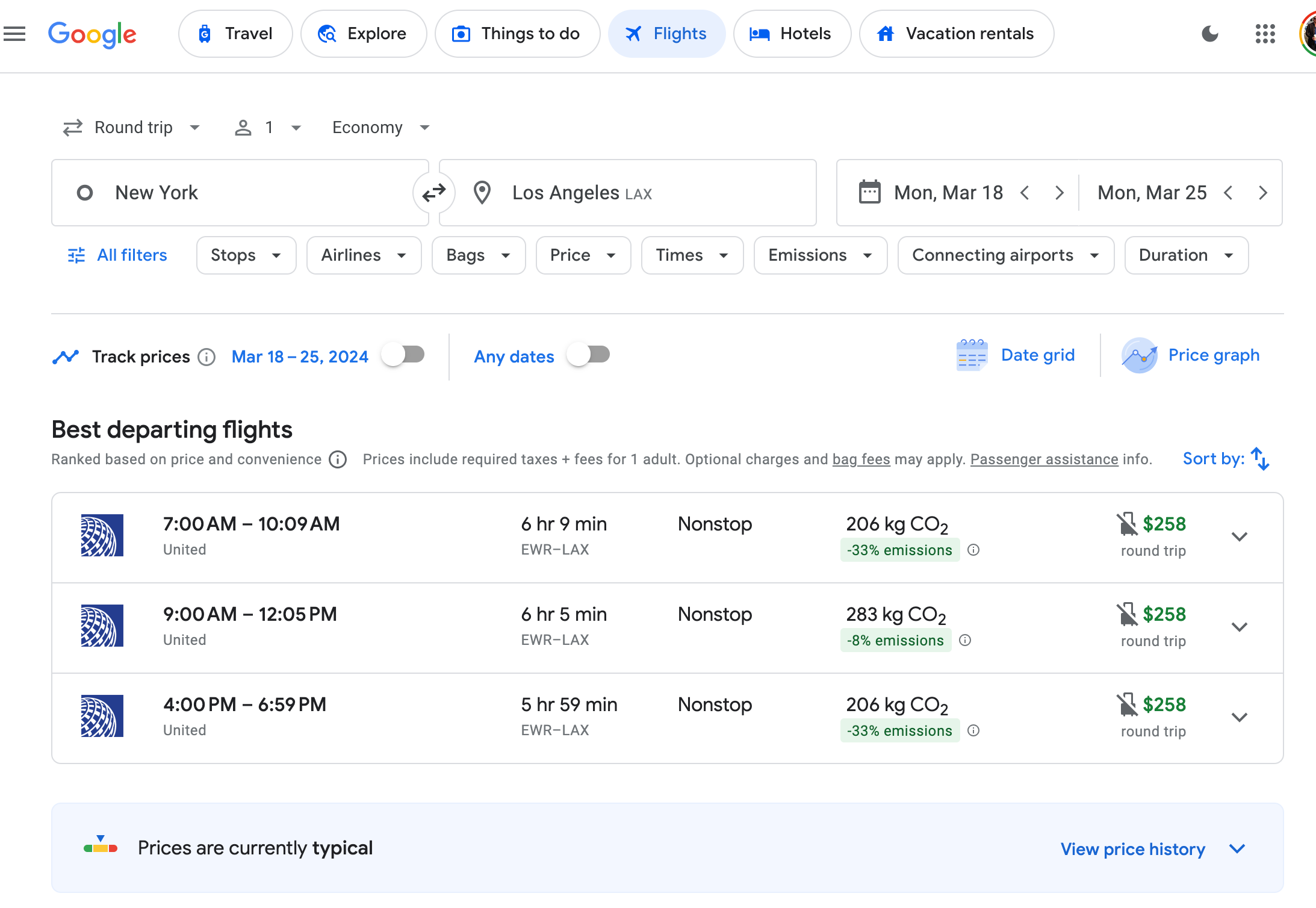 When shopping for a flight, the first thing you'll want to do is figure out which airlines operate a given route and get an idea of the average prices.
Instead of visiting each airline's website individually, start by searching a site like Google Flights that will produce results from numerous airlines. Google Flights is a robust search tool that not only shows you pricing based on your date and route but also displays alternate pricing via a date grid and price graph that can help you save money.
You can even set up tracking alerts to receive email notifications if the price for your desired route drops.
Related: What you need to know about using Google Flights for award flight searches
Keep in mind that Google Flights is not a booking platform, so you can't actually make a reservation or pay for your ticket through the site. When you click on a flight you want to book, it will take you to that airline's website to complete your booking.
Check carriers that don't appear on third-party sites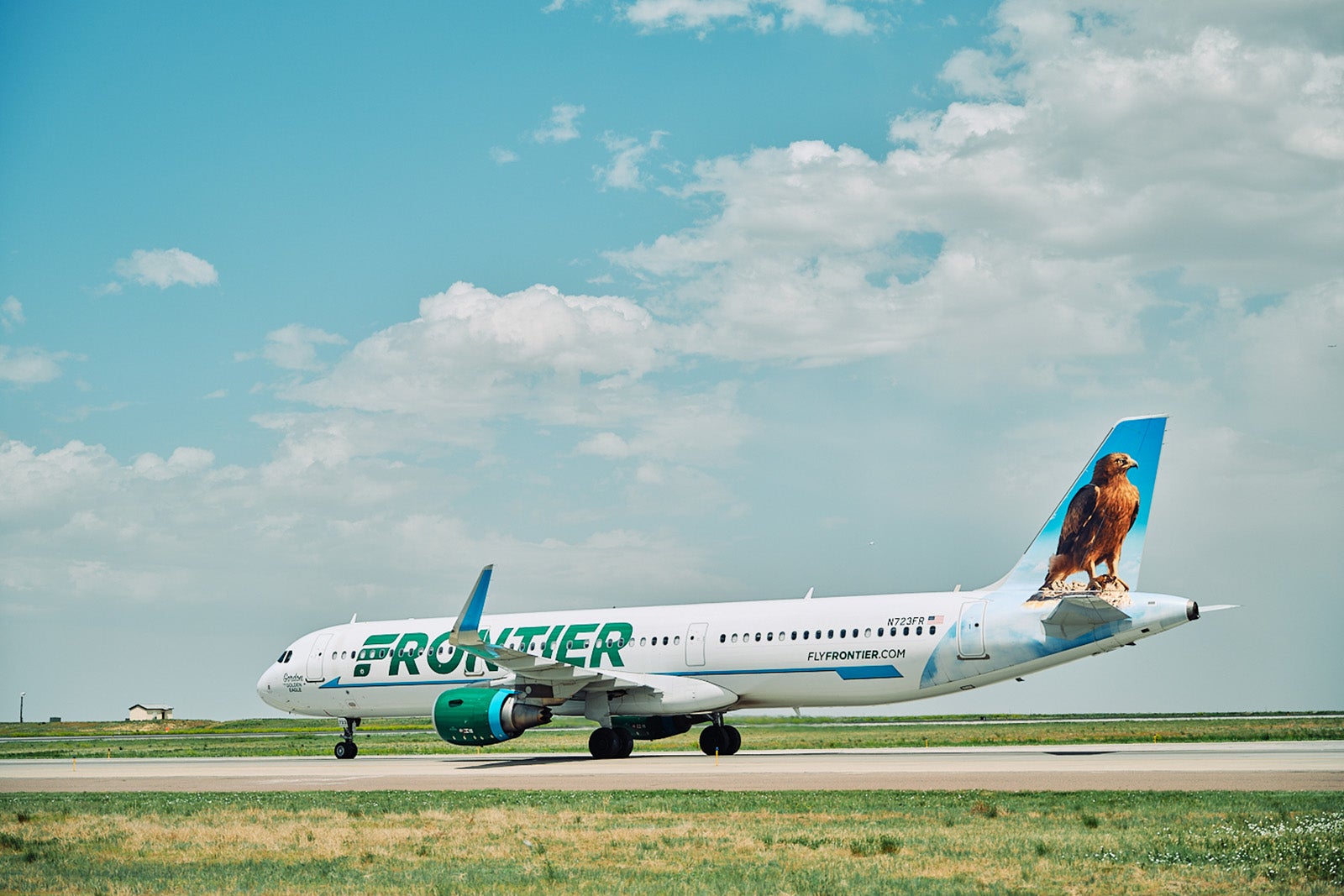 One of the main weaknesses of online search engines is that they often won't list the flights of all carriers, such as Southwest and some ultra-low-cost carriers, like Allegiant and Frontier.
The best way to find out which of these carriers serves a particular airport is to search for the route map on each airline's website (or Google the airline name with "route map"). Once you know about any alternate carriers, you can check their pricing and compare it to the pricing you found for the airlines listed on Google Flights.
Search one-way and round-trip flights
More often than not, round-trip tickets are cheaper than purchasing two one-way flights, but we all know there are exceptions to every rule.
For example, JetBlue and Southwest typically price their tickets on a one-way basis; a round-trip flight is simply the sum of the two one-way prices. Occasionally, though, you may get the best round-trip deal by pairing two one-way tickets, potentially on two different airlines.
Remember, Google Flights is a terrific tool to show you when separate one-ways could be the cheapest option.

Just be aware that booking two one-way flights does carry some risk if you need to cancel or change your trip. If you book your outbound and return flights on different carriers and both charge $200 change or cancellation fees, you'll be hit twice if you need to adjust your travel plans. Changing both ends of a round-trip flight booked on a single airline would only incur that fee once.
Related: How to avoid airline change and cancellation fees
Search one seat at a time
There's a little-known quirk in how airlines price seats that can result in much higher prices when searching for multiple passengers versus a single ticket. Airlines place their inventory in fare classes (sometimes called "buckets") that aren't always clearly visible to consumers.
For example, there might be only three seats left in a fare bucket for $300 each, and the next higher bucket might be $400 per ticket. However, if you were to search for four seats, everyone would fall into the $400 fare bucket.
By searching for a single seat, you'll see one of the three remaining $300 tickets. With a little trial and error, you'd then know to book one reservation with three tickets at $300 each and another reservation for the fourth ticket at $400. In this example, applying this simple strategy would save you $300 from what you'd pay by booking all four seats on a single reservation.
To make this a bit easier, many airlines will even tell you how many are left at that price, like this example from Miami International Airport (MIA) to New York's LaGuardia Airport (LGA) on Delta.
If you had searched for three or four tickets, the price of that one-way flight jumps to $249.30, an increase of $56 per passenger. This trick also works when you need to book multiple award flights that aren't all available at the lowest mileage levels.
Search alternate airports
Sometimes the cost of a flight is just so high that it can make sense to use your second or perhaps third choice of airports. Many airlines allow you to search all airports in a region by specifying the destination as the city (e.g. New York City) instead of a particular airport.
For example, the New York area has three large airports: John F. Kennedy International Airport (JFK), Newark Liberty International Airport (EWR) and LGA. However, you'll find even more flights if you expand your search to nearby Long Island McArthur Airport (ISP), Westchester County Airport (HPN) and Stewart International Airport (SWF).
When you use Google Flights, for example, you can enter your origin and destination cities instead of a specific airport name. This opens up more – and possibly cheaper – flight options.
Leverage elite status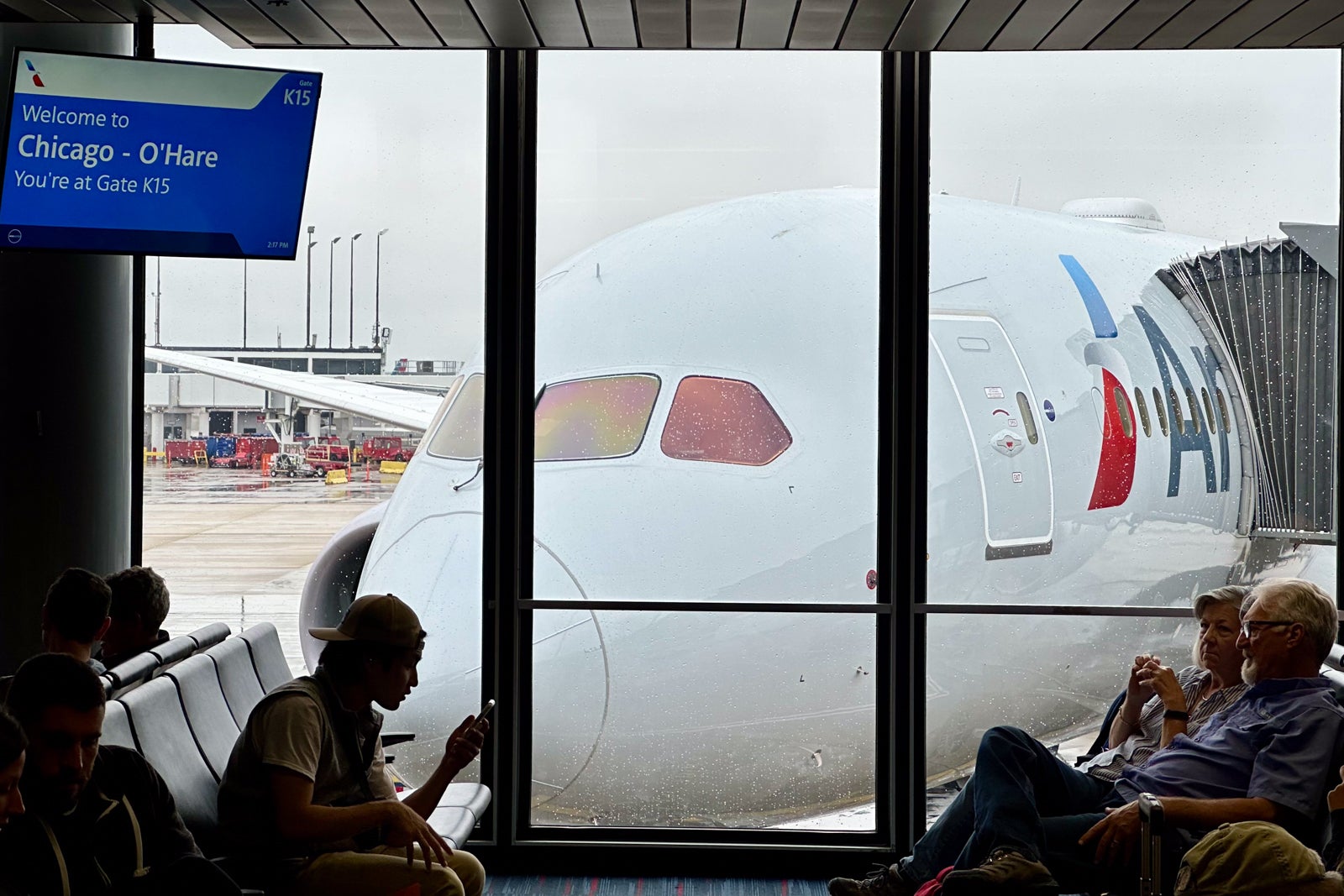 Having elite status won't get you discounted tickets, but you might be able to use it to save money another way. Having elite status with most carriers will allow you to stand by for earlier flights or perform same-day confirmed flight changes.
This could allow you to book a discounted flight at an inconvenient time, only to change it to the flight you want at no additional cost. Even if you don't have elite status, the charge to stand by or make a same-day confirmed flight change might be less than the fare difference between the flight you want and the cheapest option that day.
For details on the major airlines' elite status programs, check out the following guides:
Use the right credit card
The right credit card can offer you significant savings on airfare in a variety of different ways. For example, The Platinum Card® from American Express offers 5 points per dollar on all airfare purchases made directly with the airline or through the Amex travel portal (up to $500,000 in annual purchases), worth 10 cents per dollar spent, according to TPG's latest valuations.
Related: The best credit cards for airfare purchases
Chase Sapphire Reserve cardholders can earn 5 points per dollar on flights booked through the Chase Ultimate Rewards portal. You can also use your $300 annual travel credit toward airfare purchases because they typically code as travel.
Other cards, including the Chase Sapphire Preferred, the American Express® Green Card and American Express® Gold Card, also have elevated points earnings for flights.
Check first class
Don't ask us why, but once in a blue moon, you may find that a first-class ticket can be very close to the price of one in economy class — or sometimes even less. Some possible explanations are that people forget to check the price of first class and that many companies don't allow their employees to book first class, even when it's less expensive. Also, discounted first class fares might exist when only full-fare economy class tickets are for sale.
Related: Are first-class tickets worth the splurge?
Either way, always check the price of a first-class ticket before paying for an above-average economy class fare. When you factor in the additional miles you will receive as well as the free baggage allowance, lounge access and in-flight amenities, it may justify a modest premium in fare.
Look for coupons and other offers
Like any business, airlines occasionally offer coupons and other discounts. For example, your Amex Offers could feature airline rebates, or you could save money with an all-you-can-fly pass like those offered by Frontier. Other low-cost carriers like Southwest often offer flight deals that can save you hundreds of dollars on airfare.
Buy miles
When faced with an expensive fare and a shortage of miles, consider buying the miles you need for an award ticket, especially when they are on sale. It rarely makes sense to purchase miles without a bonus and without a specific award in mind, but when you can save money by purchasing miles and immediately redeeming them for an award flight, it can be a great idea.
Reprice, reprice, reprice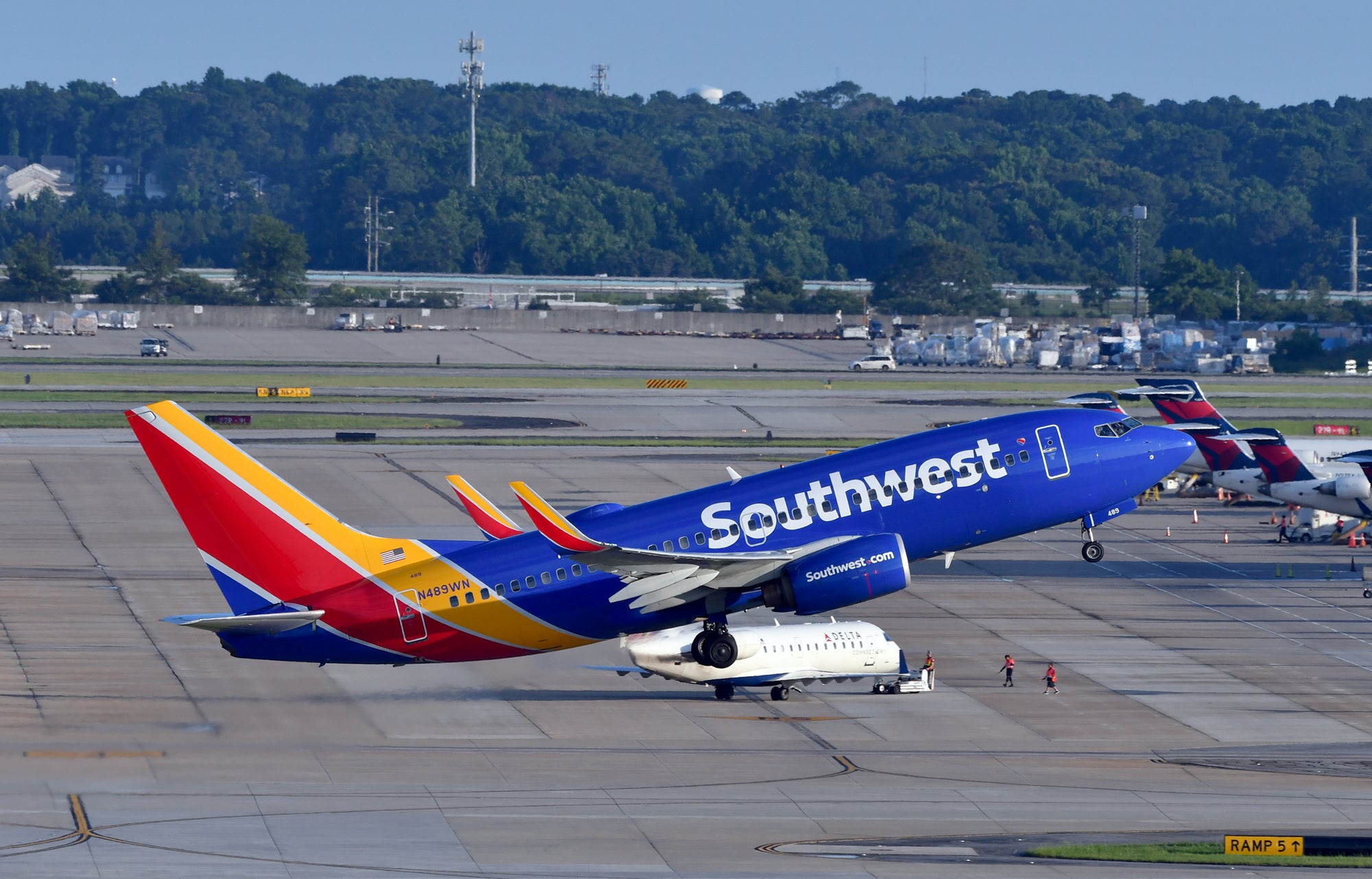 Many airlines allow you to rebook your airfare if the price drops after you book your flight. For example, if the price of your Southwest flight drops after your initial booking, you can rebook your flight and receive a credit or a cash refund, depending on your fare type.
Delta Air Lines, American Airlines and United Airlines also have a "no-change-fee" policy for most flights and fare types. Once you book, check for fare drops on a regular basis and snag that refund if the price drops.
Bottom line
Purchasing airfare can be a complicated endeavor, with so many carriers competing for customers and adjusting prices frequently.
Thankfully, there are several simple strategies you can use to minimize your out-of-pocket expense for booking flights. Even if you pick two or three of these as a starting point, you'll be well on your way to finding the best flight prices for your next trip.
Related reading:
Additional reporting by Jason Steele.