Editor's note: This post has been updated with new information.
Few things get frequent flyers more excited than the prospect of an all-you-can-fly pass.
It's like an indulgent buffet of dreams in the sky for travelers: You can fly to as many places as you want and – theoretically – pay one fixed price. In fact, one of the most iconic moments in modern-day travel deals was when JetBlue offered an unlimited pass for 30 days of flying in 2010.
Most recently, Frontier Airlines has been the airline taking the lead with an all-you-can-fly pass called the GoWild! Pass. In fact, since it was first announced last year, Frontier has already had a few different versions of this pass available, including one all-new version that is priced at just $299 for this upcoming fall and winter travel seasons.
Here's what you need to know if all-you-can-fly is interesting to you.
Related: My experience using the Frontier all-you-can-fly pass
All-you-can-fly pass pricing
So far, there are three versions of Frontier's GoWild! Pass – an annual pass, a summer pass and a fall and winter pass. Historically, Frontier has offered introductory pricing for a limited time after launching new versions of the all-you-can-fly pass. After the first year or season, the pass will automatically renew at the regular (much higher) price annually unless you cancel.
Here are the current pricing and dates of use for each pass:
Annual GoWild! Pass
$1,999 per year.
Valid for travel between April 11, 2023 and May 2, 2024.
Summer GoWild! Pass
Limited-time price: $499 per year ($999 after the first year).
Valid for travel between April 11 and Sept. 30, 2023.
Fall & Winter GoWild! Pass
Limited-time offer: $299 per year ($999 after the first year).
Valid for travel between Sept. 2, 2023 and Feb. 29, 2024.
The Fall & Winter pass is a new one in the lineup, and obviously the most affordable of the bunch. TPG's Kristy Tolley has the Summer pass and has been putting it to use. In her experience, once you pay for the pass itself, it'll still cost you some cash each time you use it for flights at a rate starting at $13 to $15 per domestic nonstop flight, with connecting itineraries costing upward of $30 and international trips going as high as $150 per round trip.
You are also charged if you need a full-size carry-on, checked bags or advance seat assignments — just as you are on typical Frontier flights.
If you have Frontier elite status (which you can earn through spending on its credit card or a status match with other travel cards), you can use those status benefits to get complimentary advance-assigned seats or free bags when flying on this pass, which is the way to go if you can pull it off.
Where you can fly with the Frontier GoWild! pass
Frontier's all-you-can-fly pass is valid on flights to more than 85 of Frontier's domestic and international destinations. This opens the doors to the airline's routes that touch Mexico, the Caribbean and Latin America.
The booking window technically opens one day before travel for domestic flights using the GoWild! Pass and 10 days before departure for international travel; however, in our tests, there have been some flights where it is available further in advance.
You can view Frontier's route map here.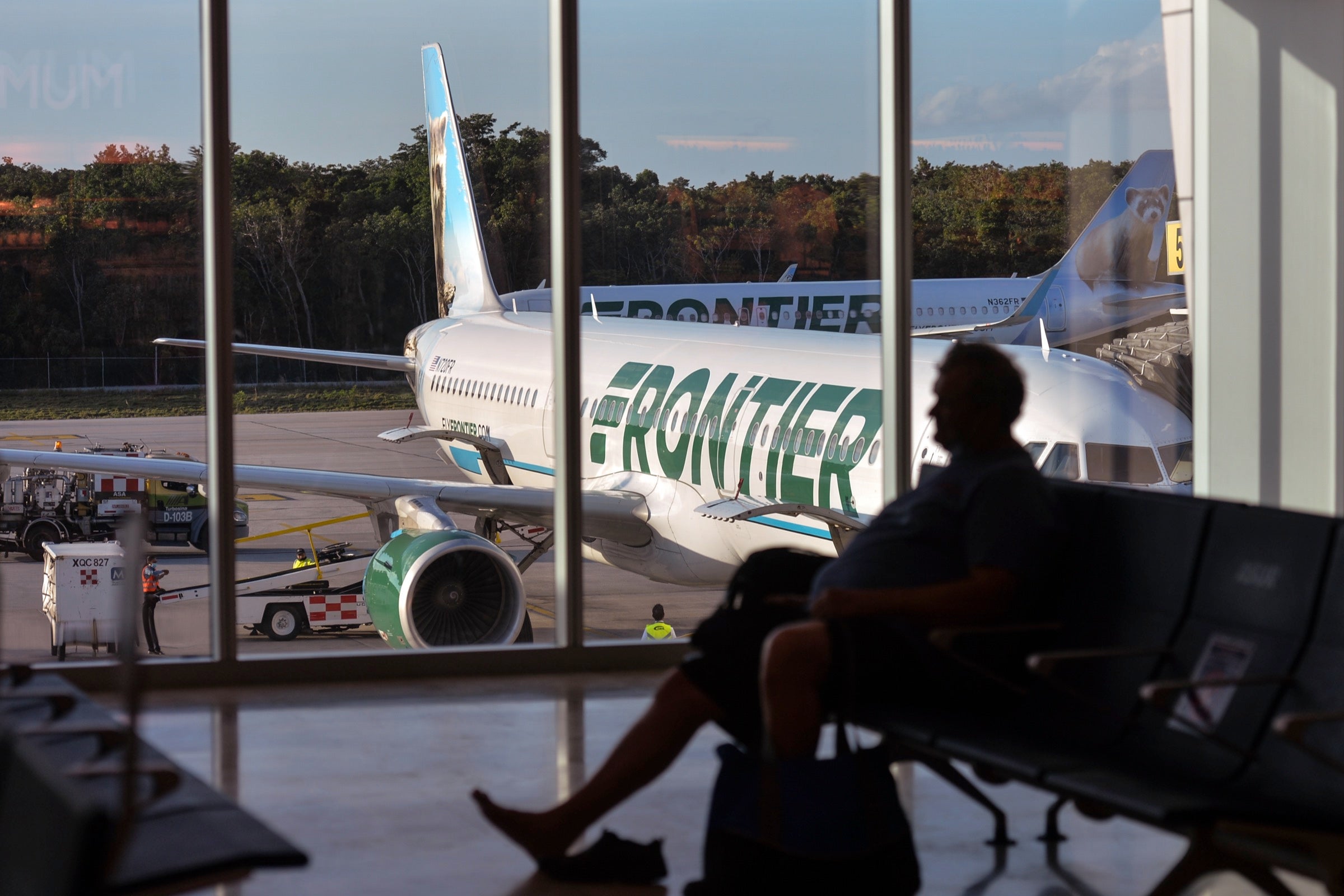 Frontier GoWild! blackout dates
There are blackout dates when you cannot use your all-you-can-fly pass. There are the current 2023 and 2024 blackout dates:
May 25, 26 and 29.
June 29-30.
July 1-5, 8 and 9.
Aug. 31.
Sept. 1 and 4.
Oct. 5, 6 and 9.
Nov. 18, 22 and 24-27.
Dec. 16, 17, 22-24 and 26-31.
Jan. 1 and 15, 2024.
Feb. 15, 16 and 19, 2024.
March 3, 10, 15-17, 22-24 and 29-31, 2024.
April 5-7 and 12-14, 2024.
Blackout dates for May 2024 and beyond are not yet available but will be shared in advance of enrollments for pass periods that include those dates.
How to use the Frontier flight pass
After you purchase the pass, you'll search and book your flights on Frontier's website. Unfortunately, there's a pretty hefty catch: You won't be guaranteed to be able to use the Frontier GoWild! Pass for domestic travel until the day before travel.
However, for international travel, the terms state that you can book and confirm travel 10 days in advance. This is obviously much easier to plan for than just the one-day notice on domestic trips.
In either case, the terms say that flights are subject to availability and that "last seat availability is not guaranteed."
While flights on the pass will qualify as activity in your Frontier frequent flyer account to extend the life of your miles, the flights on the pass will not earn miles or count toward earning Frontier elite status.
Related: What is Frontier Airlines elite status worth?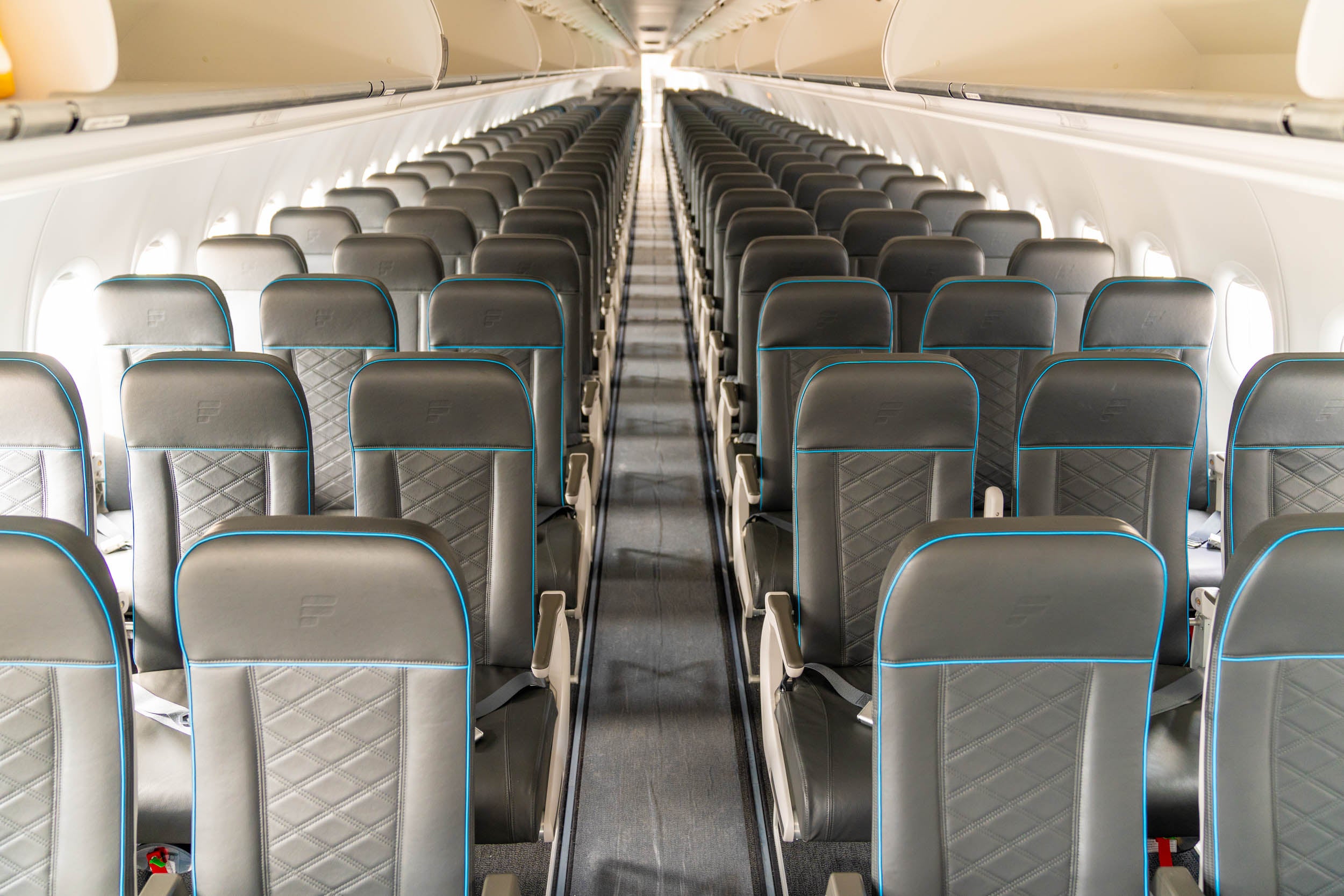 Is the pass available to kids?
The Frontier GoWild! Pass is available to travelers of all ages, though only travelers 18 years or older can purchase the pass and passholders under the age of 13 must be enrolled by their parent or legal guardian. When traveling, passholders under the age of 15 must be accompanied by a passenger who is at least 15 years of age.
Is the pass a good deal?
The idea of an all-you-can-fly pass is borderline intoxicating for travelers.
Unfortunately, it might only be a good deal if you don't regularly spend a lot on bags and seat assignments and are content not to have confirmed flight plans until just one day before travel (or 10 days when traveling internationally). Not to mention, you will still owe taxes and fees.
Related: I bought an all-you-can-fly pass — here's what it was like to use it
Frontier frequently has sales that tip to $19 or $29 each way; this could make more sense than paying $14-plus for taxes and fees for each use, in addition to the hundreds of dollars you spend to purchase the pass.
Related: Things to know before flying Frontier Airlines
Bottom line
There's an undeniable allure to knowing you can fly as much as you want for an entire year at a fixed price, and we love the ingenuity put into this pass.
In an era when hybrid and remote work is more common than it used to be, Frontier's GoWild! Pass could be a great match for someone who has the freedom to go where the wind — and seat availability — takes them.
There are catches — a lot of catches — and exactly how much this pass will cost you to use depends on your travel dates and flight routes.
Additional reporting by Tarah Chieffi. 
Want to learn more about airlines and credit cards? TPG has answers: