The world's largest active volcano in Hawaii is showing signs it could erupt for the first time in nearly four decades.
Mauna Loa, located in Hawaii Volcanoes National Park on the Big Island is currently in a state of heightened unrest, according to the Hawaii Volcano Observatory. It's a level the 14,000-plus-foot volcano entered on Sept. 22 after scientists began tracking an increased number of earthquakes on the mountain.
While geologists do not believe an eruption is imminent, it's certainly possible one could be coming. It would be the first at Mauna Loa in 38 years.
"All eyes are on Mauna Loa," Hawaii Volcanoes National Park spokesperson Jessica Ferracane told TPG in an interview Friday.
The gigantic volcano's state of unrest has the National Park Service closing off some portions of the park and reiterating safety protocols — both for those with plans to visit the iconic national park and those drawn to the park because of the potential for an eruption.
"That attracts a lot of people," Ferrancane said. "Part of our mission is to provide safe access to active volcanism."
At the same time, there are serious safety considerations to keep in mind. Kilauea eruptions in 2018 — also in Volcanoes National Park — caused devastation in parts of the Big Island, destroying homes and prompting evacuations, leaving portions of the park closed for many months.
With that in mind, there are some things to know, whether you're considering a trip to Hawaii or already have one planned.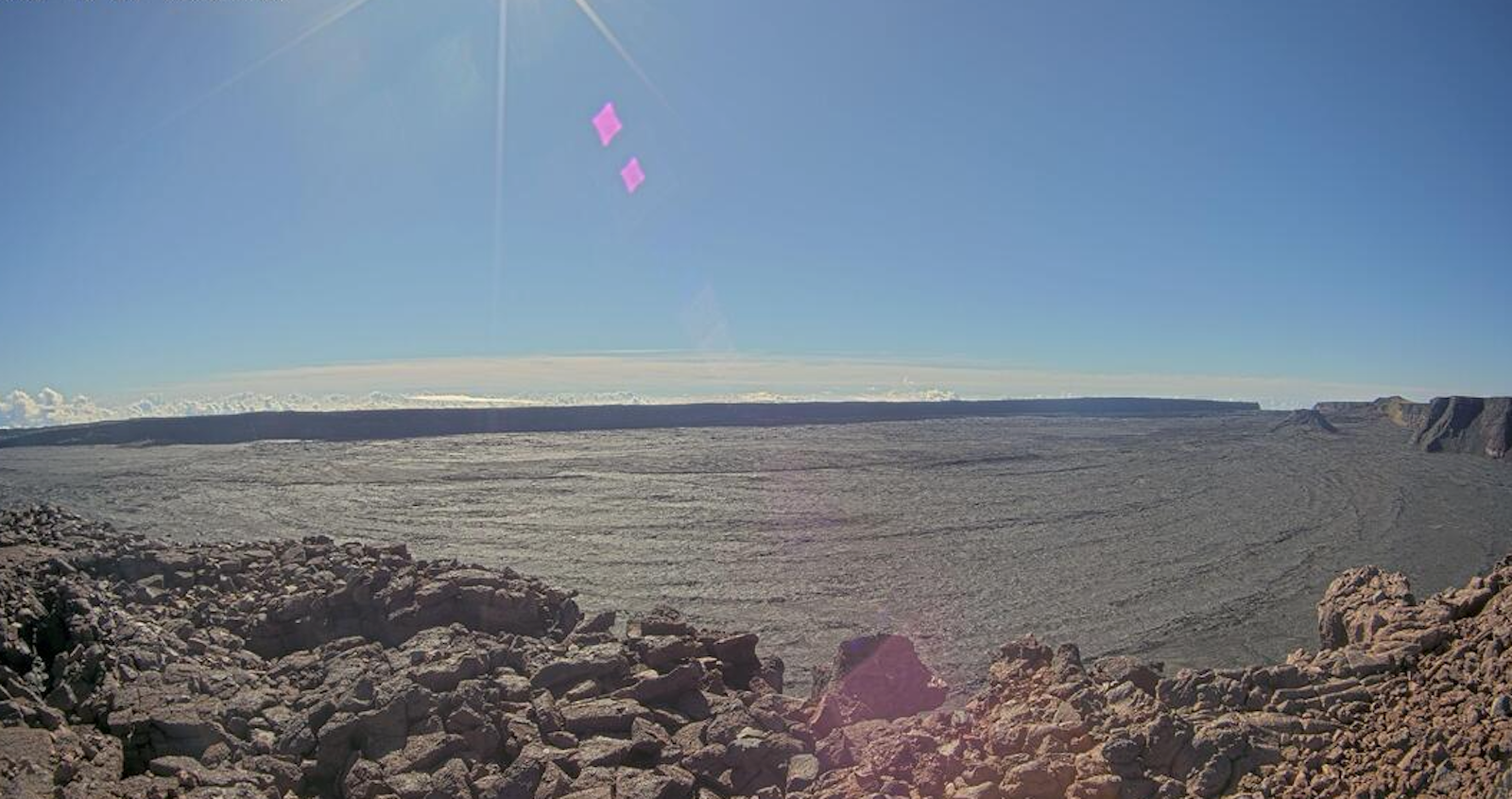 Heightened unrest on Mauna Loa
Considering Mauna Loa is the largest active volcano on the planet and covers a substantial portion of Hawaii's Big Island, there certainly are safety concerns for residents and visitors alike that a major eruption could spark.
After Mauna Loa started showing signs that an eruption may be coming late last month, the National Park Service took steps to keep visitors away from the areas that could be most at risk.
Due to elevated seismic activity on Mauna Loa and as a precautionary measure, Mauna Loa summit is closed to hiking until further notice. Mauna Loa is not erupting. Hawaiian Volcano Observatory scientists will notify the park if conditions change.https://t.co/n7nJ9xVyuk pic.twitter.com/aPT5SxxB3C

— Hawaii Volcanoes NPS (@Volcanoes_NPS) October 6, 2022
Hikers can no longer access the volcano's summit, and trails leading up to it. This is a temporary, though indefinite, closure. The area now closed off is generally only accessed by hikers and campers with a true commitment to seeing the volcano up close.
Park officials took this step as a precaution; if conditions were to change, Ferrancane said, "Getting to the people who might be up there would be very time-consuming."
After all, nearly 14,000 feet — the height of the summit —  is higher than many helicopters can reach, even without considering the added challenges an eruption could present.
Despite this precaution, though, the Hawaii Volcano Observatory is not sounding the alarm about any immediate danger.
While scientists have tracked 40 to 50 daily earthquakes of late — likely triggered by magma, the observatory says — it's still not clear if or when an eruption might happen.
HVO Mauna Loa YELLOW/ADVISORY – Magnitude-5.0 earthquake and aftershocks below southeast flank of Mauna Loa, Island of … https://t.co/Ee1PjJOEXS

— USGS Volcanoes🌋 (@USGSVolcanoes) October 14, 2022
 The last eruption took place in 1984, and there have been 32 others since the volcano's first well-documented eruption in 1843.
Park operations are mostly normal
Though the summit of Mauna Loa is temporarily closed off, operations at the park are continuing for visitors who want to see all it has to offer.
With 350,000 acres, the park is vast and, portions of it most visited are open. "You can have a safe visit, as of today," Ferrancane said.
In fact, it's a pretty incredible visit at that.
After all, the park is home not just to Mauna Loa, but also Kilauea, which has been erupting since September of 2021.
There are all sorts of overlooks and other viewing locations to see the lava lake and eruption at Kilauea.
As of August, that lava lake measured 282 acres, according to the park's website, though much of it has been crusted over.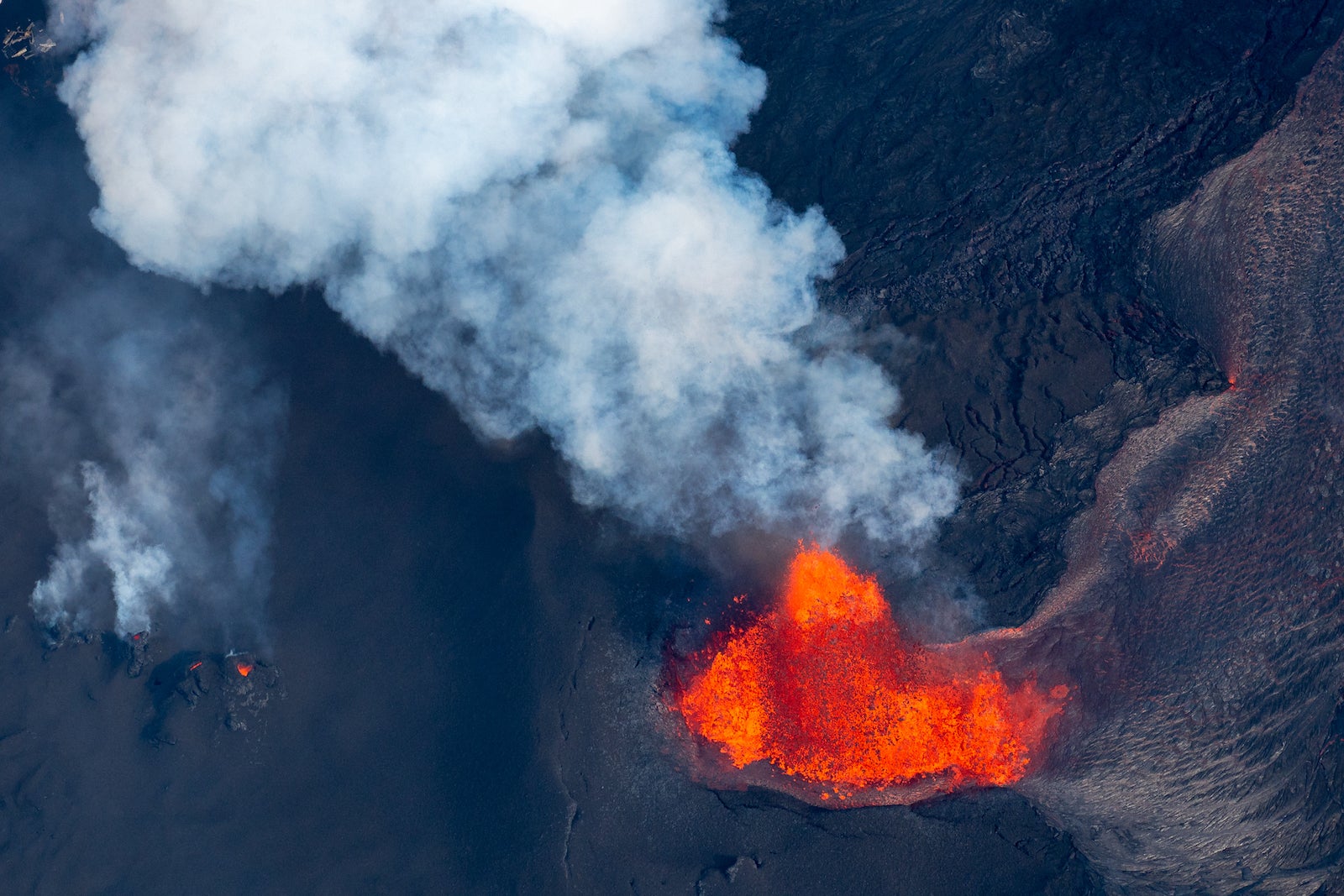 Eruptions mean more visitors
For many visitors wanting to catch the most spectacular sights a volcano can produce, eruptions are actually and incentive to visit the park. For instance, as the lava lake at Kilauea rises, so does attendance, the park website says.
Hawaii Volcanoes National Park is open 24 hours each day, but keep in mind that many visitors like to show up between 5:00 p.m. and 9:00 p.m. in order to get views of the lava at night — so it can be quite crowded.
Park officials acknowledged increased seismic activity — and a potential eruption — on Mauna Loa could mean even more visitors, particularly if eruptions are taking place on both mountains.
Safety when visiting
There are a lot of unknowns when it comes to a potential Mauna Loa eruption. How great the effect would be on surrounding roads, homes and communities — not to mention the park — remains a mystery. So, too, is any sort of a timeline.
The most recent eruption on Kilauea, for instance, has been one visitors can safely watch. But the volcano's previous eruption in 2018 caused damage to hundreds of homes.
On the other hand, Mauna Loa has much steeper slopes that could lead to lava flowing to more populated areas. It's unclear whether that will happen, though.
"It really, really depends," Ferrancane said. "A Mona Loa eruption may only impact Mona Loa and not impact the Kilauea section … but it could."
For that reason, there are two overarching pieces of advice she shared for visitors: Check the park's website for alerts and the latest conditions before arriving and stay away from closed-off areas once you're there.
The National Park Service further warns that conditions can change at any moment when you're in the park and that gases from the active volcanoes can present a danger to those with respiratory conditions.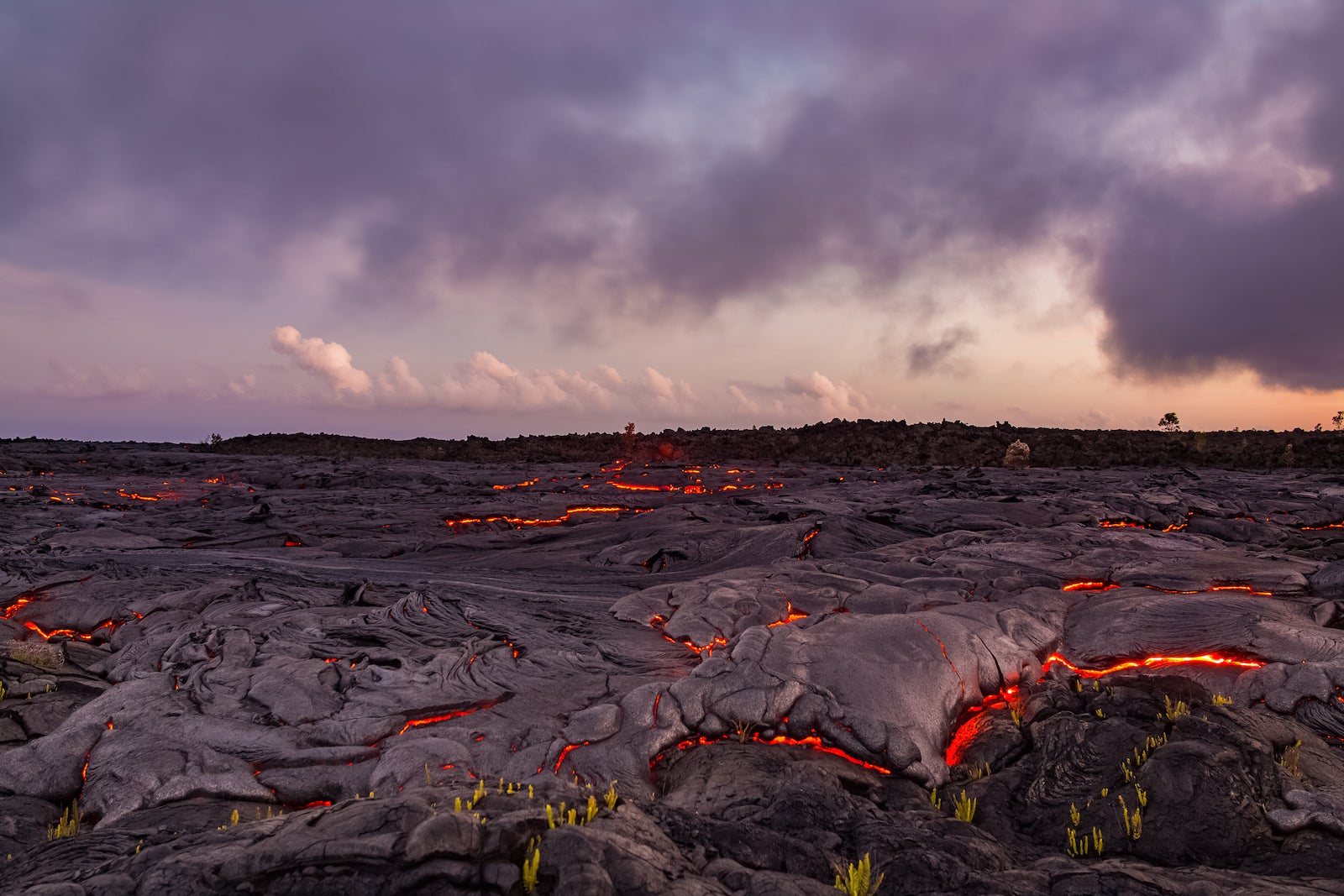 Safe volcano viewing is the goal
 While a more destructive eruption could lead to a wider swath of Hawaii Volcanoes National Park being closed off, that's certainly not the hope.
"We do our best to leave the park open," Ferrancane said.
As geologist study the latest tremors from the world's largest active volcano, you should — for now at least — be able to safely visit the park, as long as you check the latest updates and visit only the areas open to the public.
Read more: