Editor's note: This story has been updated with more details on the newly announced brand.
The economic waters powering the travel sector might be fine for now, but one can't help but feel the world's largest hotel companies are moving as quickly as possible to prepare for turbulence.
Hilton kicked off the most recent hotel earnings reporting cycle by citing a $209 million first-quarter profit and better-than-expected data showing travel demand outperformed pre-coronavirus pandemic levels in many segments. Those hoping for economic uncertainty-fueled bargains were out of luck, as hotel rates at Hilton were 11% higher for the first three months of this year than during the same time in 2019.
But Hilton isn't keeping its eye off the more affordable end of the hotel sector.
Hilton's CEO Christopher Nassetta first indicated during an investor call last month that a "very low end of the midscale" extended-stay brand is in the works at the company and will be officially announced within the next two months. This comes months after the company debuted Spark, an economy brand targeting the premium end of budget travel.
"My history of living through the Great Recession is that it's your lower cost-to-build products that have been very high-margin because people make the most money doing it and they're the lowest risk and they're the easiest finance. Those are the ones that get going the fastest," Nassetta said of the extended-stay brand that has yet to be publicly named.
Further details of the new brand came to life this week, as Hilton officially launched the yet-to-be-named brand (currently dubbed Project H3) that targets guests staying 20 nights or longer.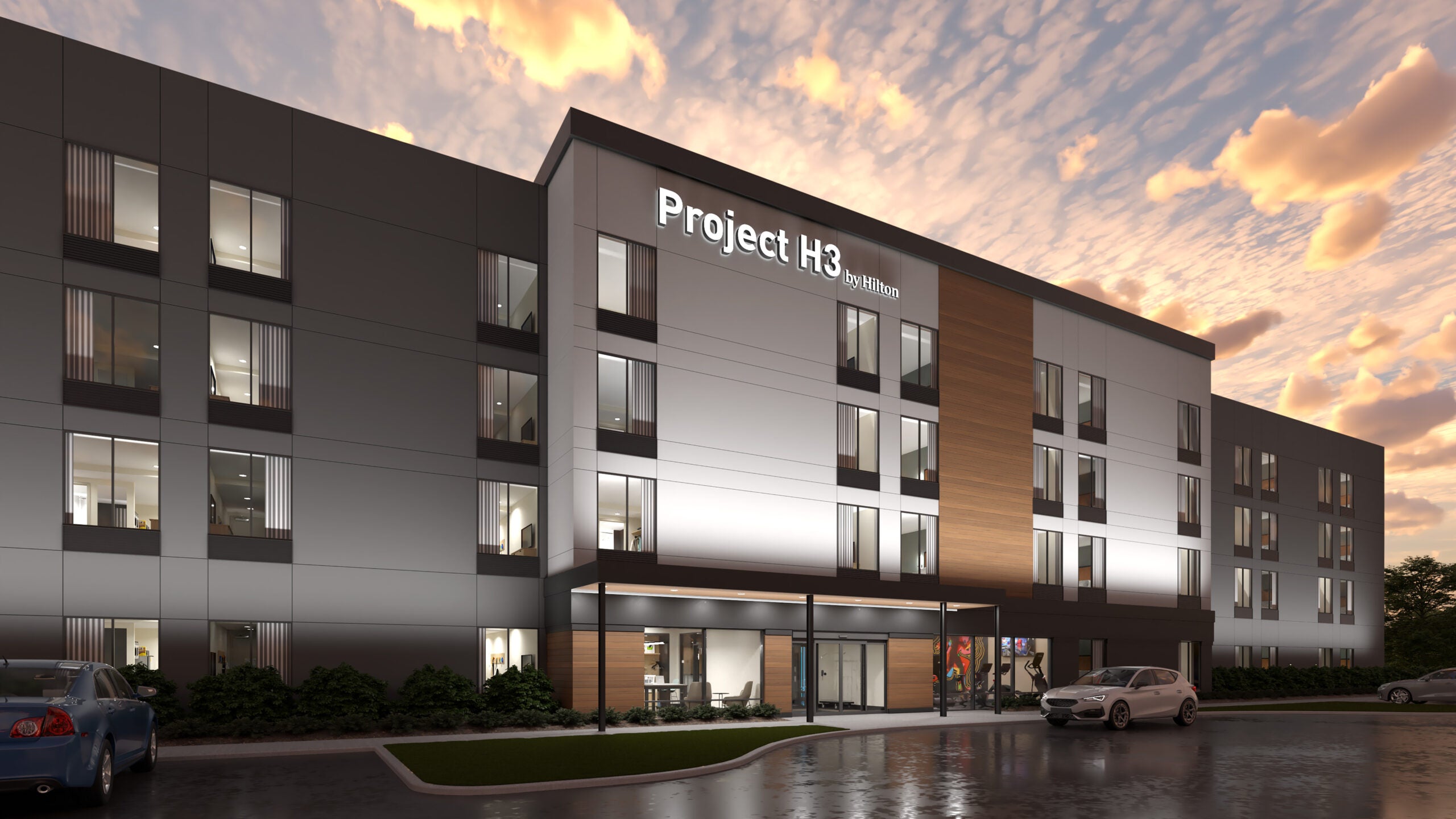 This extended-stay brand offers what Hilton depicts as apartment-style accommodations featuring fully equipped kitchens, ample storage and multipurpose furniture that can provide a mix of workspace and living space. Project H3 hotels are meant to draw inspiration from farmhouse design, with wood tones and "light industrial touches."
Lobbies at Project H3 hotels appear utilitarian, based on the renderings provided. Laundry facilities, a gym, a market and storage for food delivery are all clustered within steps of the check-in desk. Outdoor patios at these hotels will include fire pits, grills and seating areas. Additionally, there will be a free breakfast with grab-and-go items.
Regarding potential hotels for the new brand, the Hilton leadership team noted that there are more than "100 active development conversations" currently underway. Hilton anticipates the first hotel to break ground later this year, with an opening slated for mid-2024.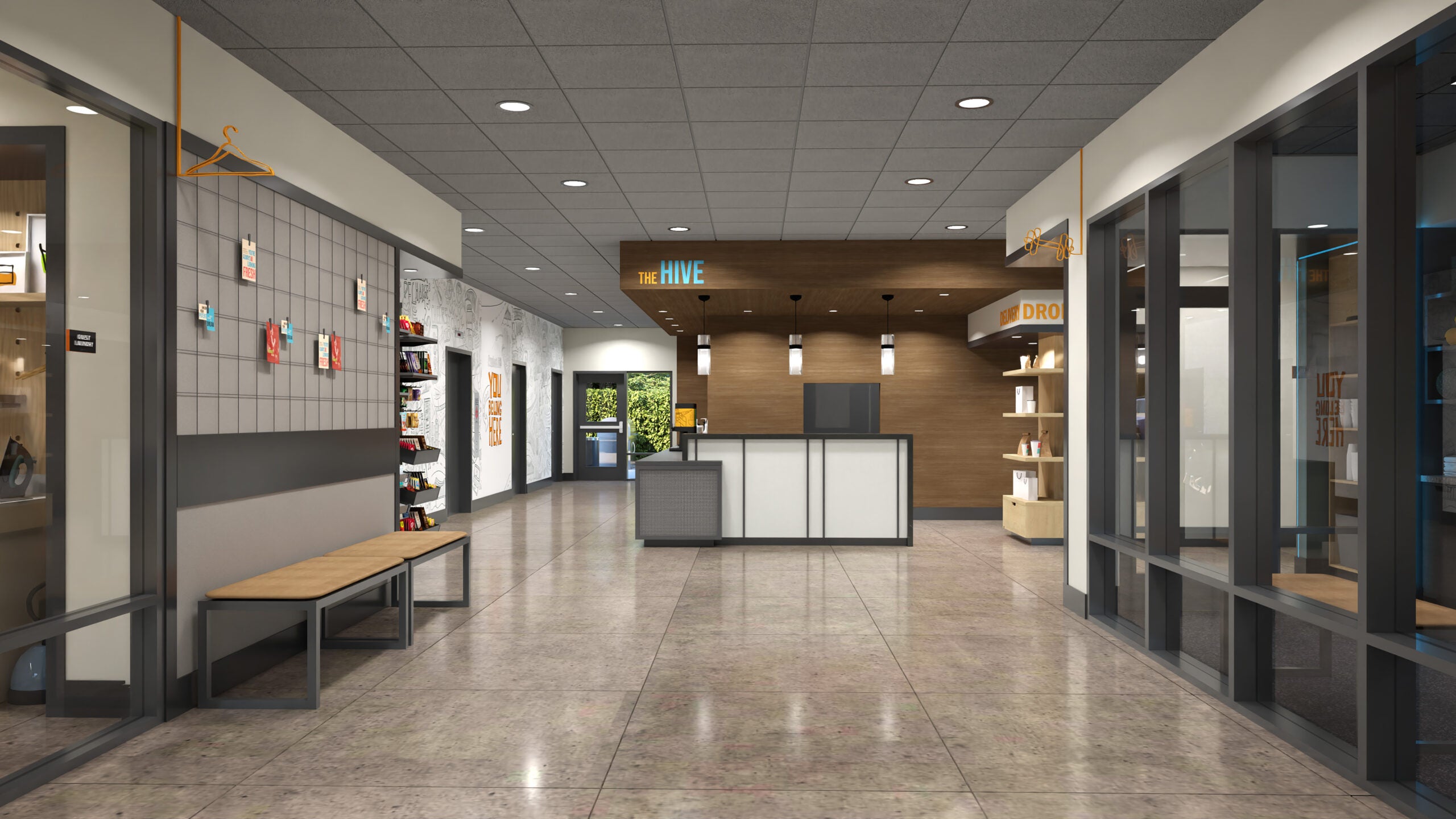 Extended-stay brand explosion
Hilton's new brand launch arrived weeks after Hyatt announced a new extended-stay brand, Hyatt Studios. Hyatt leaders indicated that they were targeting the "upper-midscale" segment (competitors here include Hilton's Hampton brand) with Hyatt Studios. Nassetta noted the new Hilton brand would park below Home2 Suites in the company's overall brand food chain.
Related: Your ultimate guide to Hilton hotel brands
Extended-stay brands exploded in popularity during the pandemic, as they maintained a relatively high occupancy rate during lockdown due to these hotels attracting a mix of essential workers and guests who used long-stay rooms and suites as temporary housing.
While the hotels are generally more affordable for travelers, they make owners more money because they aren't as expensive to run as a full-service hotel like a Hilton or even a Hilton Garden Inn. Extended-stay hotels don't require as many workers and costly amenities like an on-site restaurant or spa.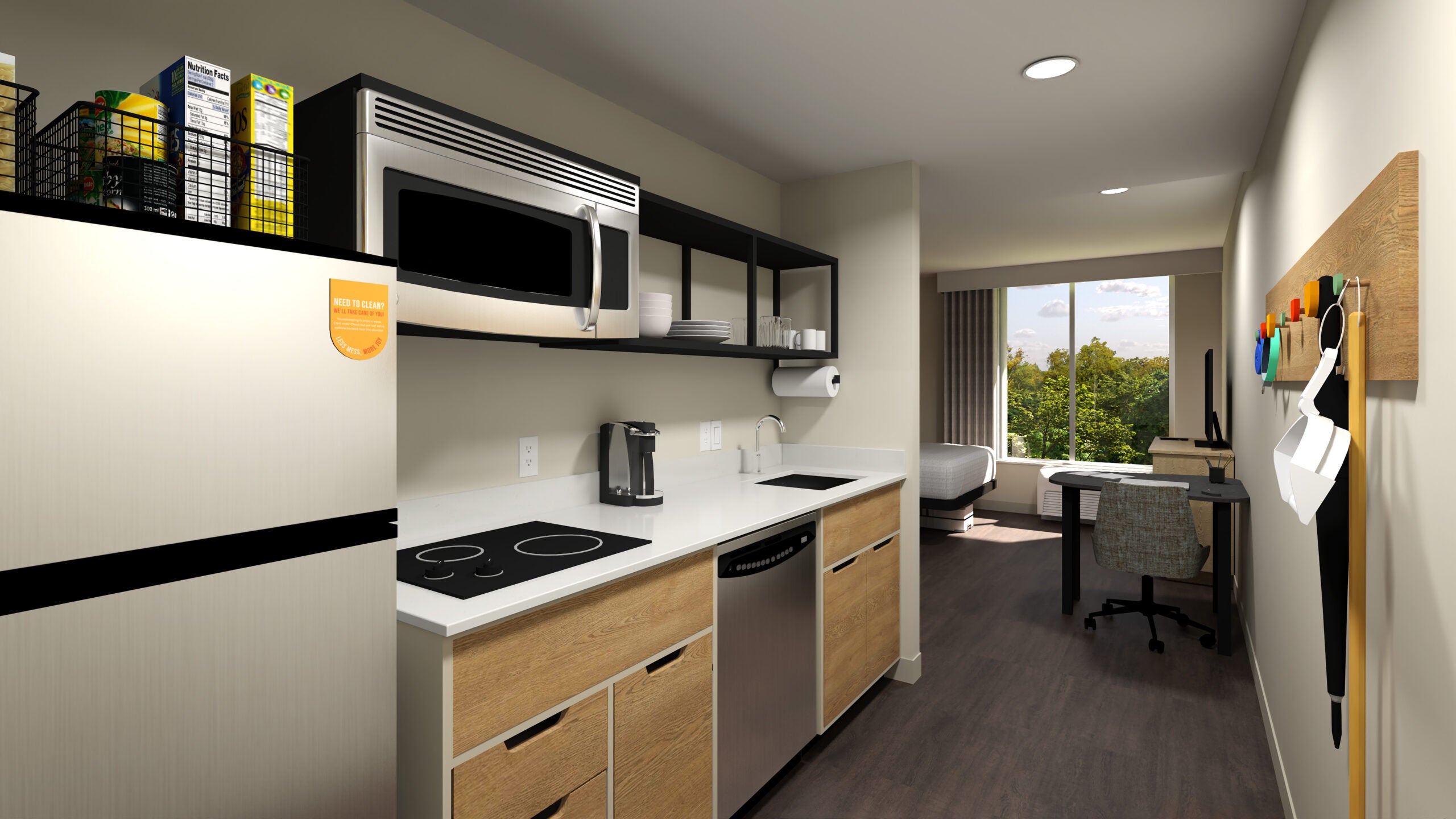 Marriott's Residence Inn extended-stay brand is widely viewed in the hotel industry as a cash cow for hotel owners for this very logic.
"We aim to serve any guest, anywhere in the world, for any travel need they may have, and this new brand represents a greater opportunity for us to grow our portfolio while providing the reliable and friendly service our customers expect from Hilton," Nassetta said in a statement Tuesday.
He noted on the company's investor call last month that economic uncertainty wasn't the reason for launching the brand. Instead, he noted that it was because "customers want it" and "owners want to build it." The new brand, which will feature only new-build hotels, likely won't start opening hotels until later in 2024 or into 2025.
"We think customers are going to love this. It's something different. It's at a lower price point, but the margins are much higher than that," Nassetta said. "We think that is a mega-brand opportunity for us."
Hilton's migration to budget travel
The new extended-stay brand isn't Hilton's only budget darling. The company announced Spark in January, and the first hotels for the premium economy brand are expected to open later this year.
There are more than 300 Spark deals in various stages of negotiation, Nassetta said last month. He previously indicated Spark will eventually be the company's biggest brand by hotel count, as it is fueled by quickly converting existing hotels under different branding into the new Spark look.
It appears Hilton is having a ball dipping its toes in the waters of budget hospitality. Nassetta went a step further on the first-quarter earnings call by claiming Spark "is probably the most disruptive thing that we will have ever done."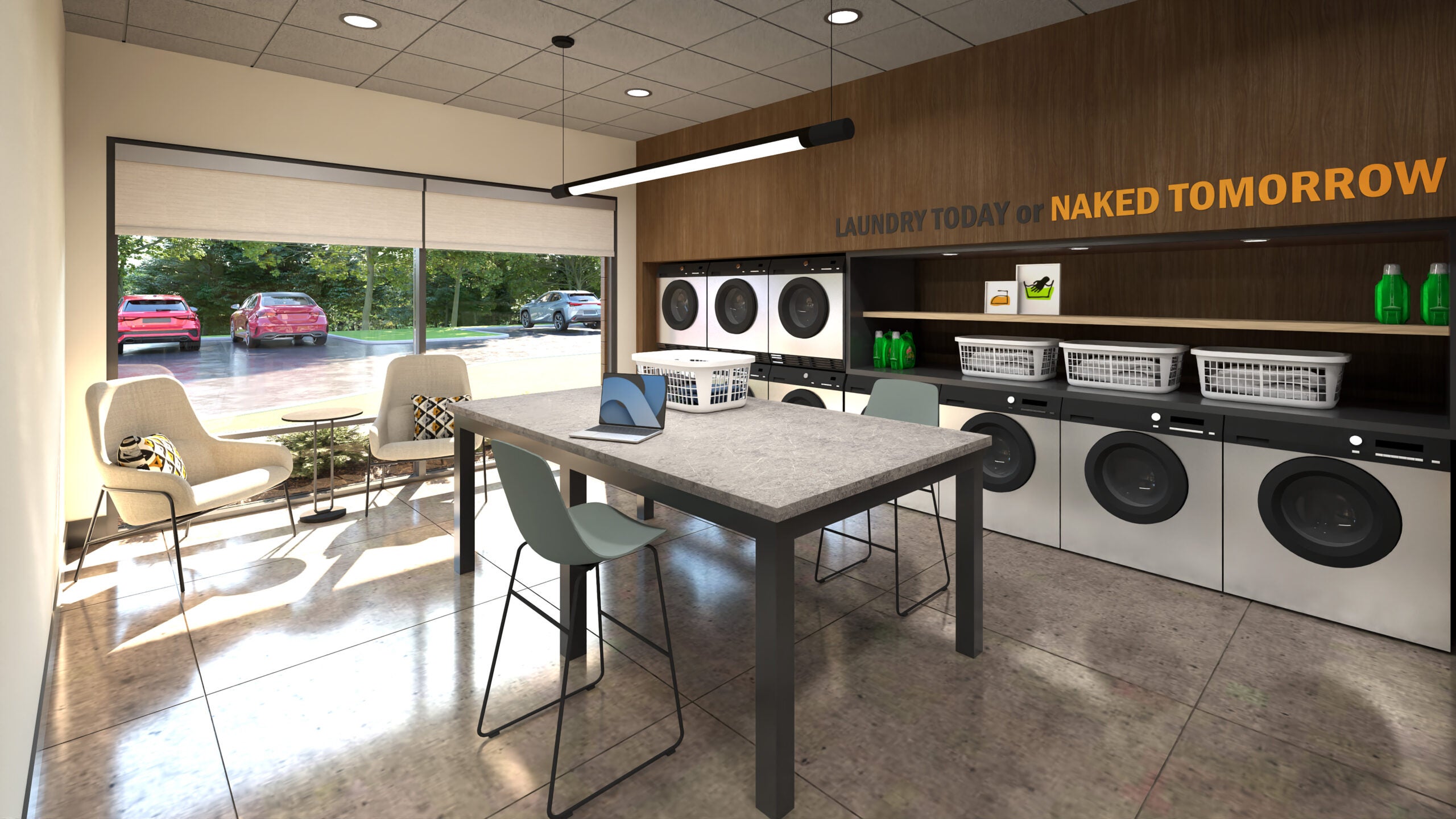 That's a bold statement considering Hilton lays claim to such culinary disruptions as the brownie, the red velvet cake and the martini. Hilton was also early to the game in offering a wide-scale rollout of digital room keys. Apparently, Spark trumps all of that in the eyes of the Hilton executive floor.
Nassetta's claim isn't as outlandish as it first seems once you dig in. Spark adds a new entry point to the broader Hilton Honors loyalty program by introducing the brand to more cost-conscious travelers.
Spark and the new extended-stay brand can be a way for travelers to get an early taste of Hilton. Assuming they like what they experience, they may eventually branch out to more expensive brands like Conrad and Waldorf Astoria.
No signs of economic turmoil … yet
While there was plenty of chatter about economic uncertainty during Hilton's earnings call, the company isn't seeing a slowdown in booking data.
Business and group travel in the U.S. outperformed pre-pandemic levels for the second quarter in a row, and forward-looking group business bookings are 13% above 2019 levels. That's a strong indicator that hotel rates aren't going to come down anytime soon.
Nassetta wasn't ignoring the idea of an economic slowdown and recognized there is a likely slowdown coming amid the push to bring inflation down in the U.S. But that doesn't mean a collapse for hotels, either.
"Do I feel any different than I did a quarter ago? Yes," Nassetta said last month. "The economy appears to be more resilient. Inflation is being tamed. I have a higher degree of confidence the Fed will land the plane reasonably well."
Related reading: