At many major airports, getting to and from the city center can be a bit of a soul-sucking slog that can take more time and money than you wish.
Long waits or walks for cabs or ride shares and expensive drives to/from the city center can quickly take the wind out of your sails when all you want to do is start (or end) your vacation.
However, after my first time on the Denver Airport Train, I'm a touch obsessed with how easy and affordable it was to travel the 23 miles from the Denver International Airport (DEN) to downtown Denver. In fact, it was so easy it pushes Denver (and the mountain-bound Ski Train from Denver, more on that shortly) even higher on my visit-again-soon list.
In case you've never ridden the Denver Airport Train and are curious how it might make your next trip to the area easier, here's how it works.
Related: TPG's guide to Denver International Airport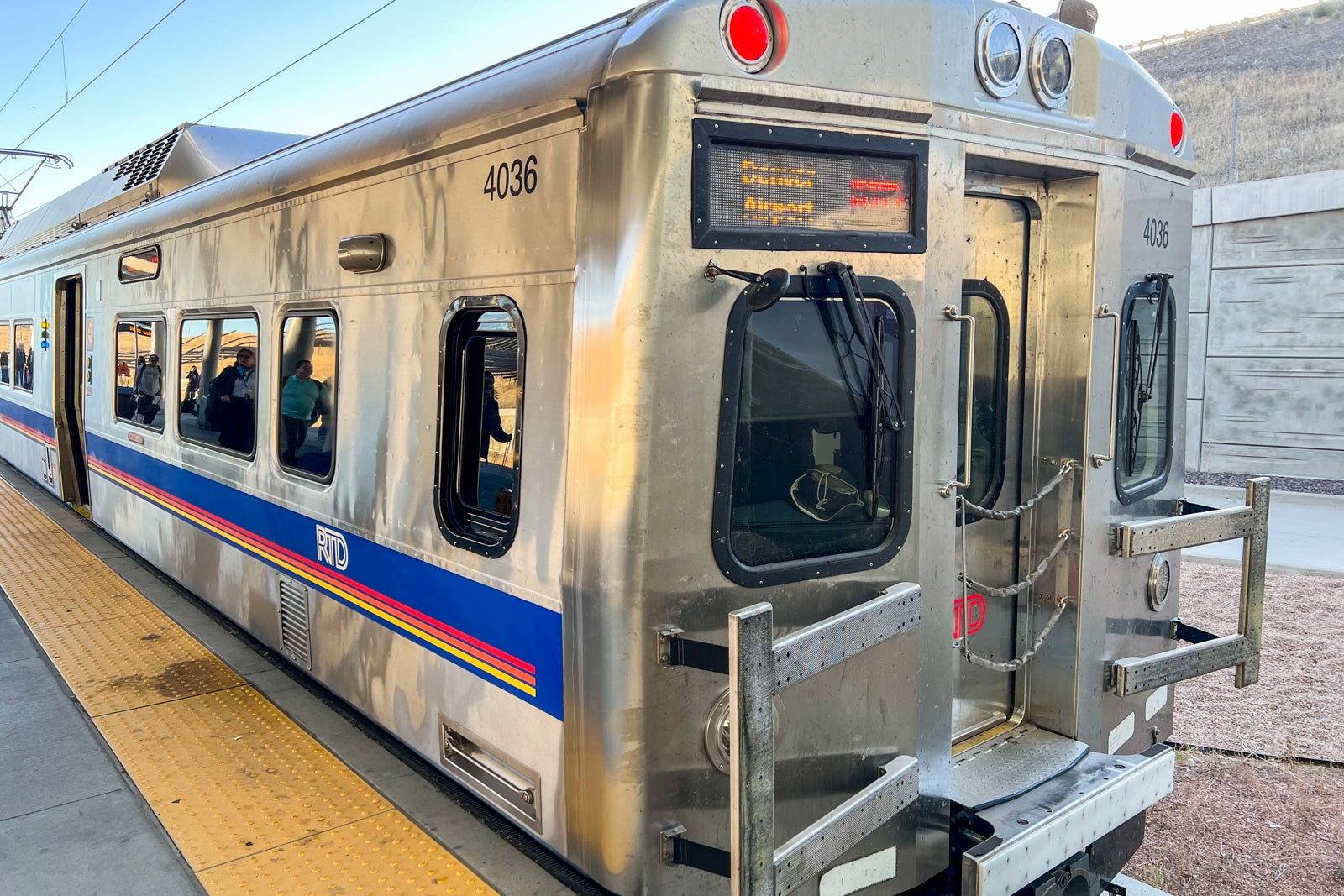 How to find the Denver Airport Train
To take the train from the airport in Denver, all you really have to do is follow the signs.
The signs will read "Trains to City" or "Transit Center," so just follow those as you head to the main part of the airport that's home to the baggage carousels and ground transportation, and then head toward the Westin airport hotel area.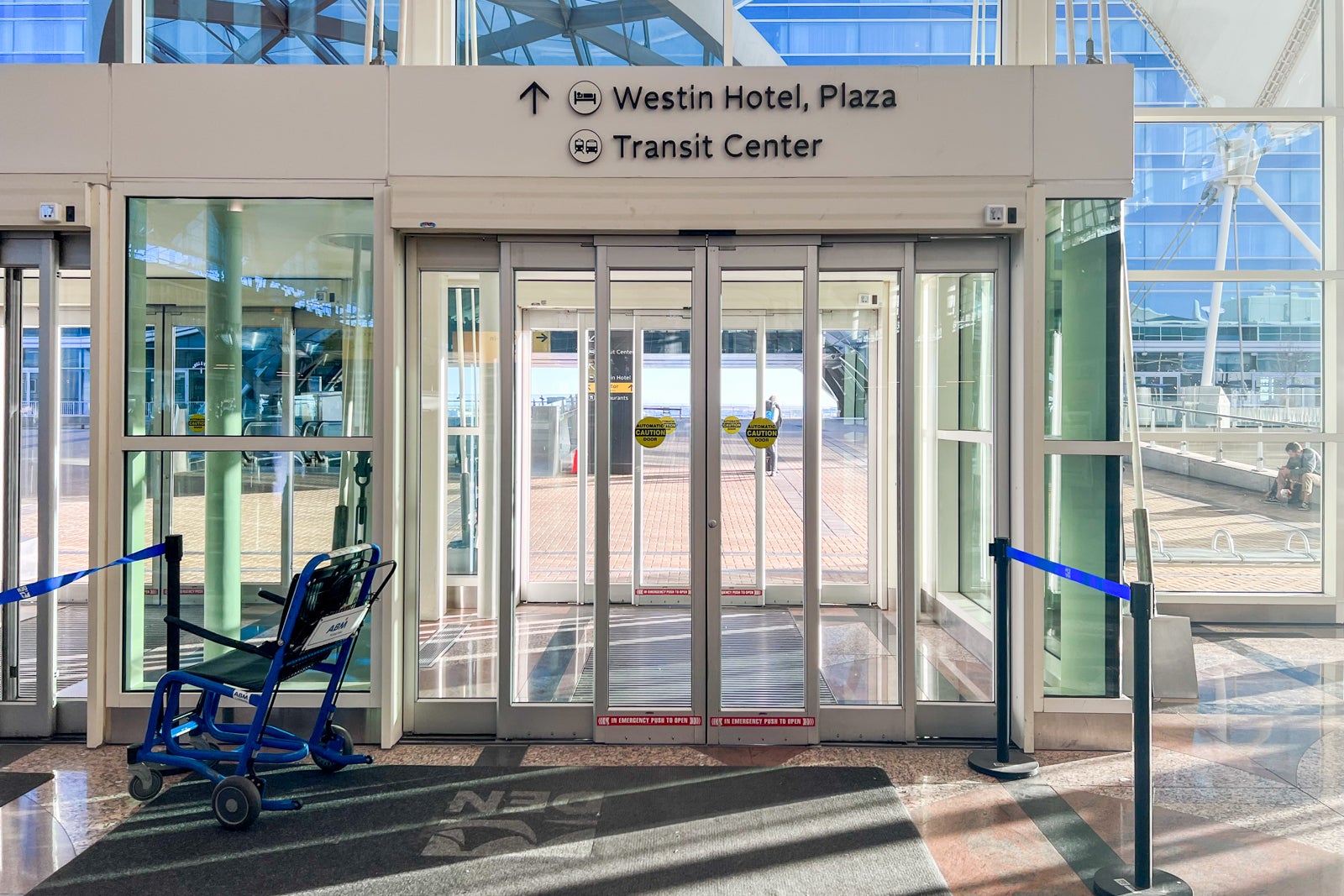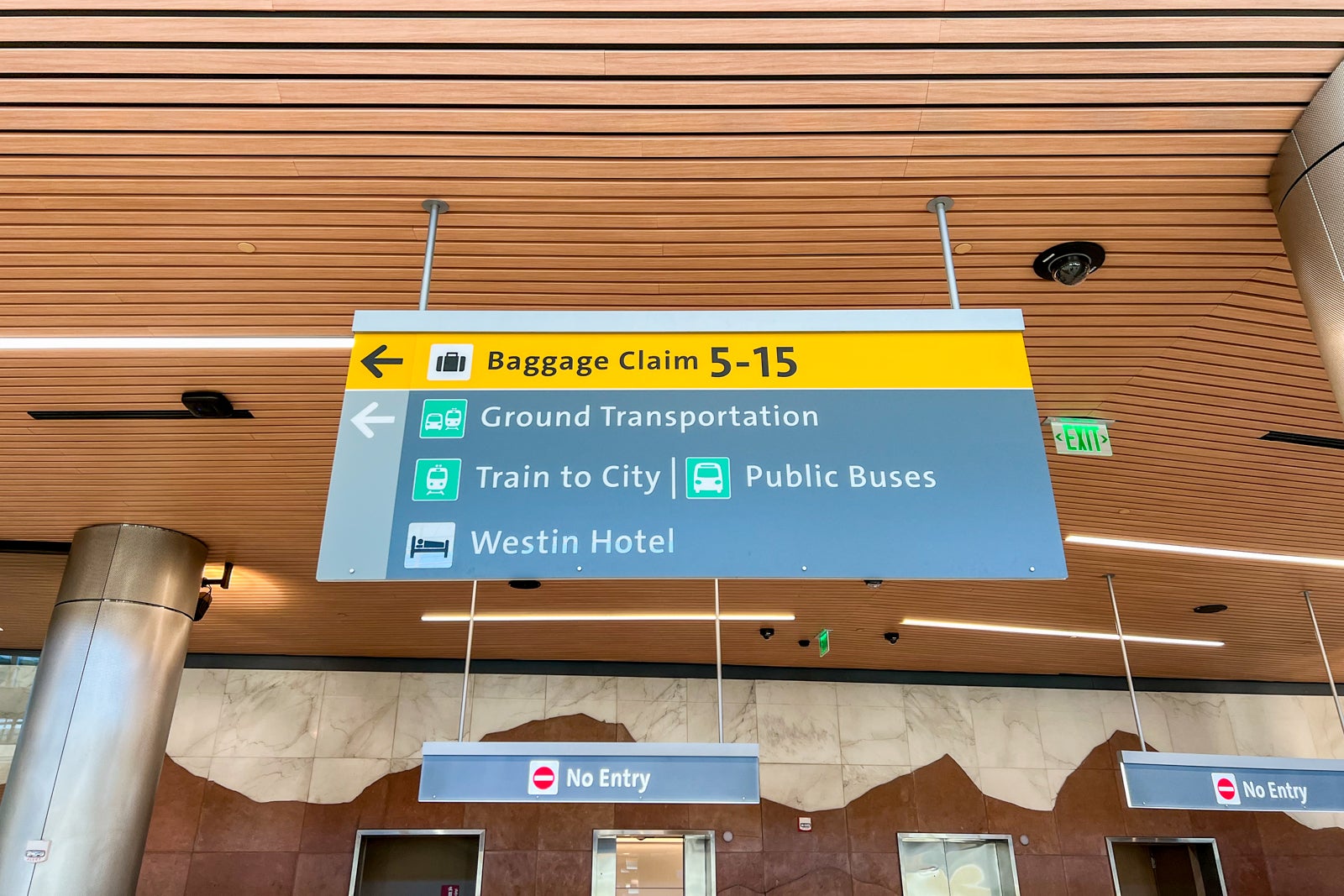 Once you're there, instead of going into the Westin, you'll head down the escalator to the Transit Center.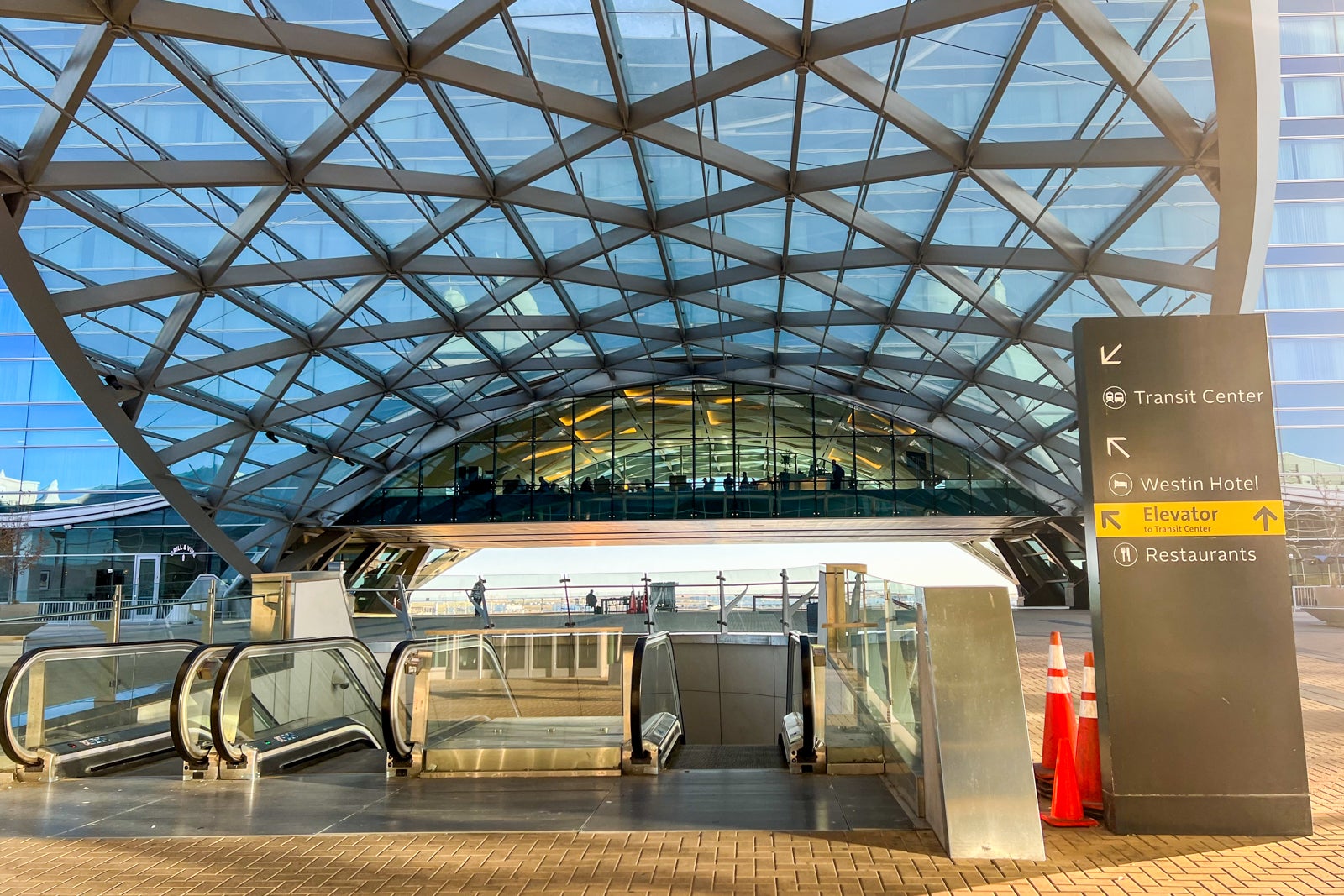 At the ground level, you'll see a ticket machine and the train platform —  those are good signs that you're in the right place.
While there are some discounts available to seniors, children, military and similar, full-fare tickets are $10.50 and available for sale either at the machine or even in an app if that's your preference.
Related: Best credit cards for trains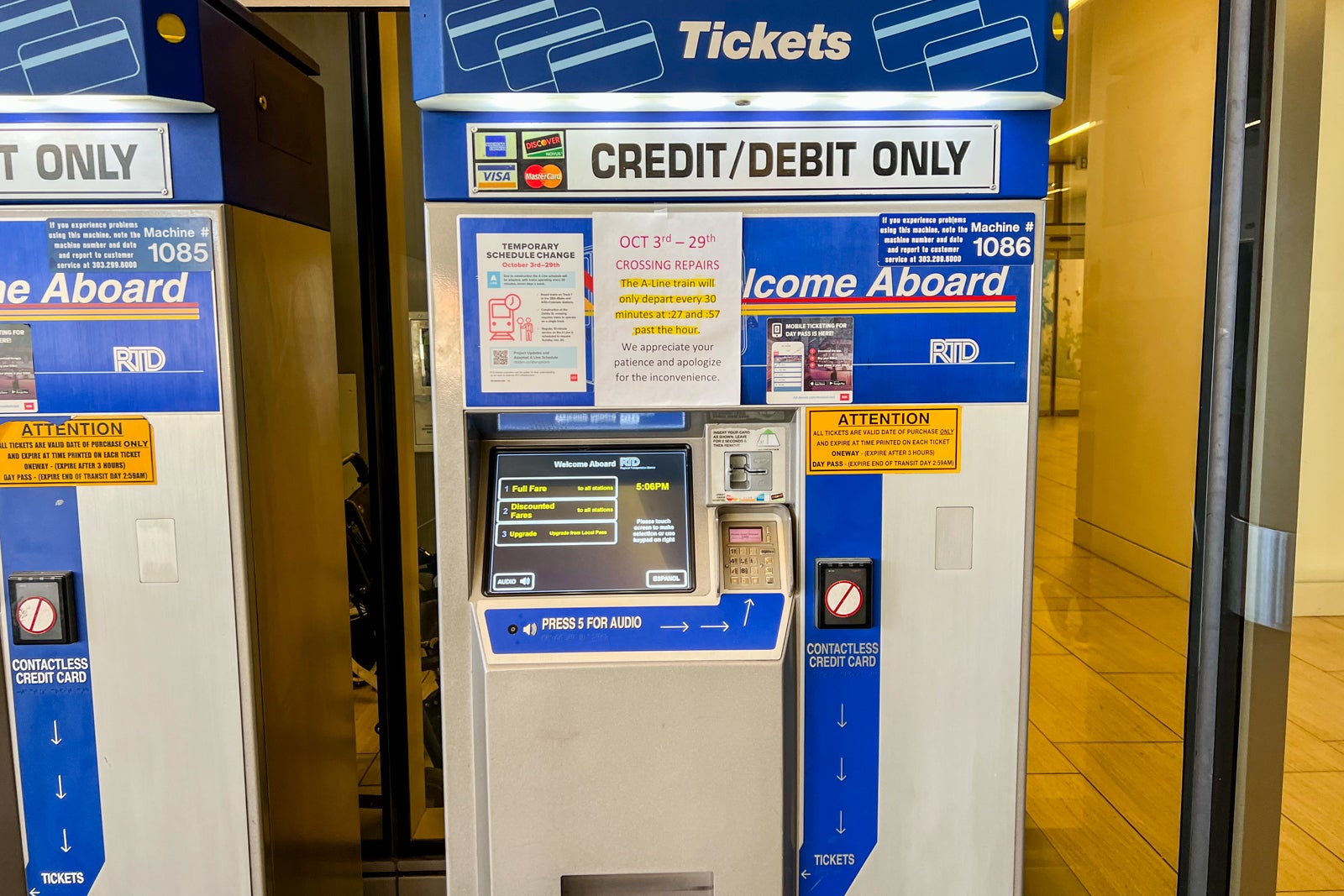 Related: Denver airport conspiracy theories
How long does the Denver Airport Train take
Normally, the train runs every 15 minutes from 5 a.m. to 8 p.m. and every 30 minutes outside those hours (other than a few hours in the very middle of the night when it stops running). During my October ride, it was running every 30 minutes all day long due to some ongoing repairs, but that's not the normal situation.
Once the ride began, the speed reached 79 miles per hour, so it only took 37 minutes with the six included stops before we arrived at Denver's Union Station, which was the seventh and final stop on the A Line.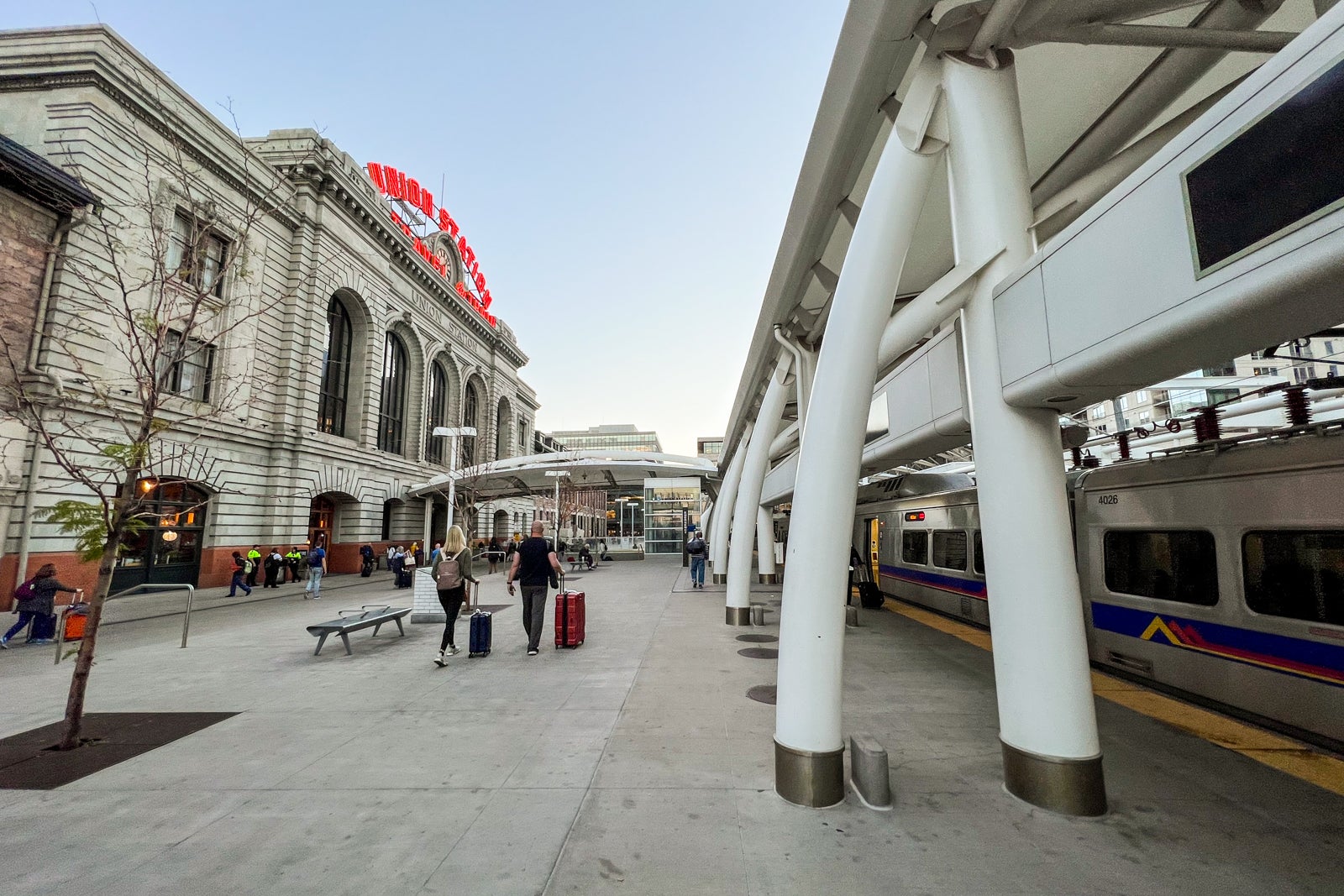 Related: Where to eat and drink at the Denver airport
What it was like on the train
During my 5:30 p.m. ride, the train was clean. There were a number of riders on board, but it certainly wasn't crowded. In other words, we didn't have to share the two-by-two seats with anyone if we didn't want to.
The seats were padded and there were luggage racks both over the seats and near the train exit doors.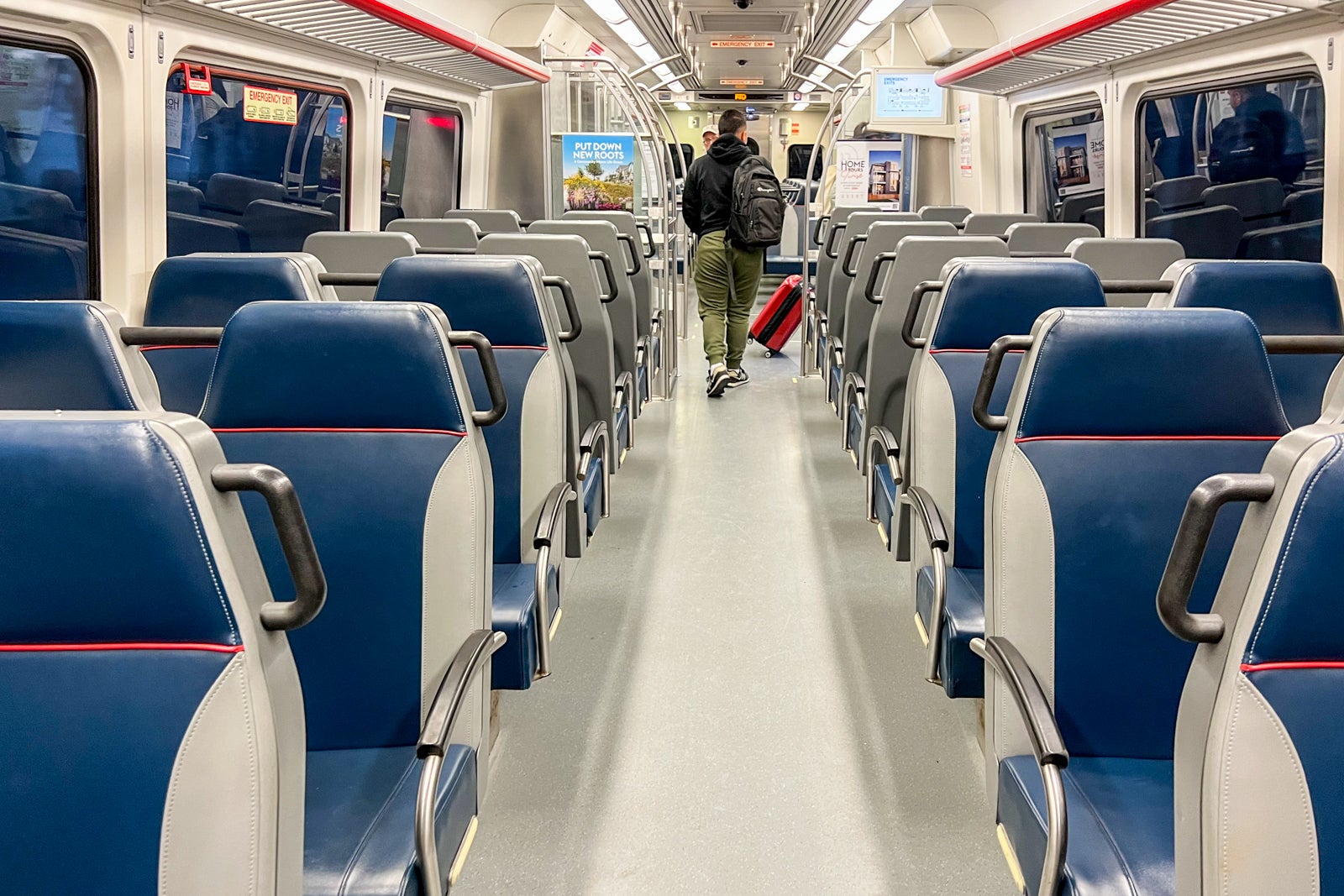 What to do once you get to Union Station
From Denver's Union Station, you'll have a lot of transportation options that vary from walking to your nearby hotel or attractions like Coors Field, using the free 16th Street MallRide hybrid shuttle buses, getting a cab or using a ride-hailing service, connecting to Light Rail, taking Amtrak's California Zephyr or even heading to Winter Park on the Ski Train.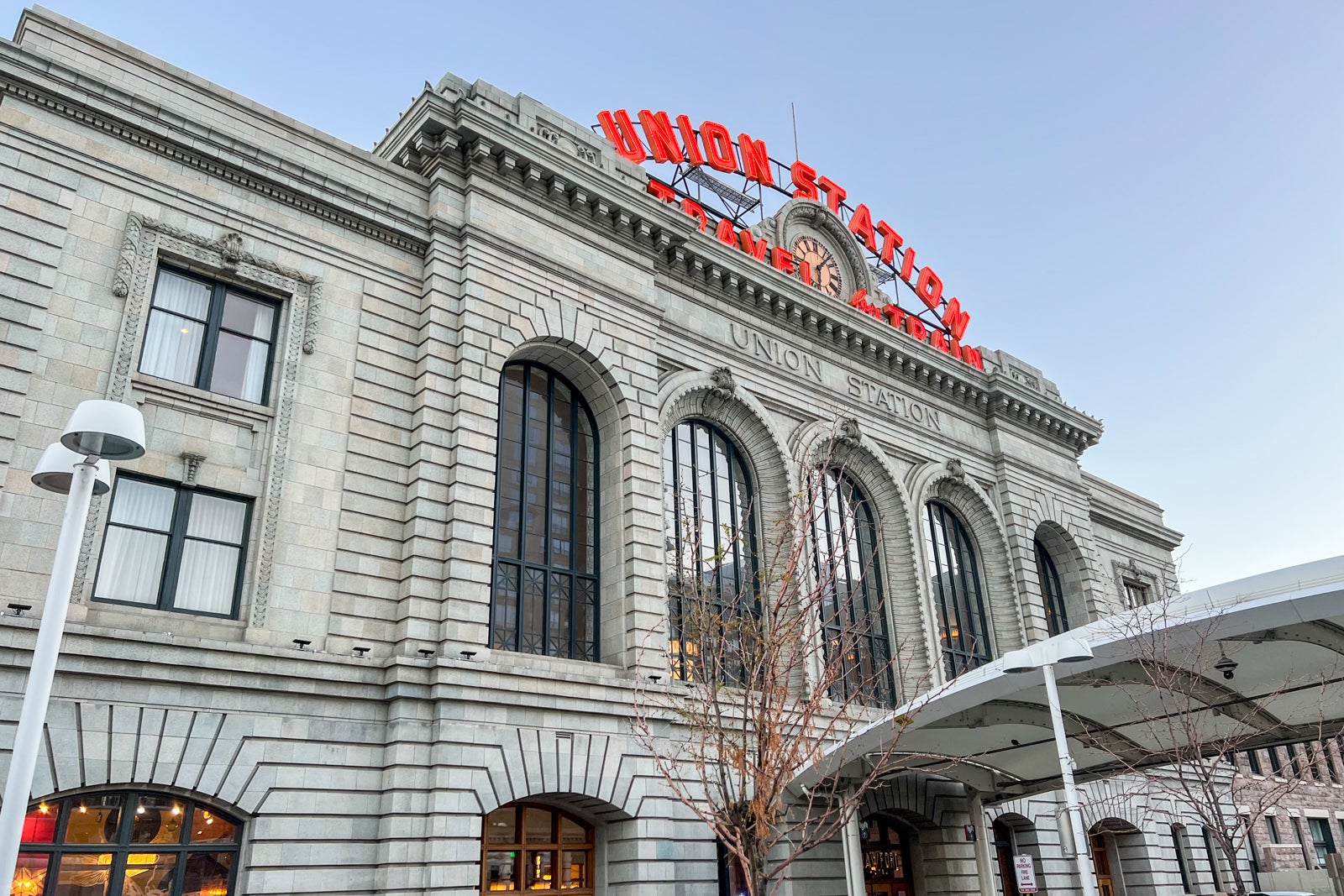 It can be tricky, cumbersome and slow to drive yourself to the mountains from Denver, depending on the day and the weather — not to mention the reality that rental cars can be quite expensive.
With that in mind, one of the reasons I was so excited at the simplicity of the Denver Airport Train was that it made the prospect of riding the Ski Train that departs from Union Station seasonally on weekends that much more appealing.
We could fly into Denver on a Friday, take the train to Union Station that night, stay downtown nearby at a hotel like The Crawford in Union Station or the nearby Rally Hotel overlooking Coors Field, and then take the Ski Train from Union Station on Saturday morning right to Winter Park without ever needing to rent a car.
Related: Guide to Denver airport lounges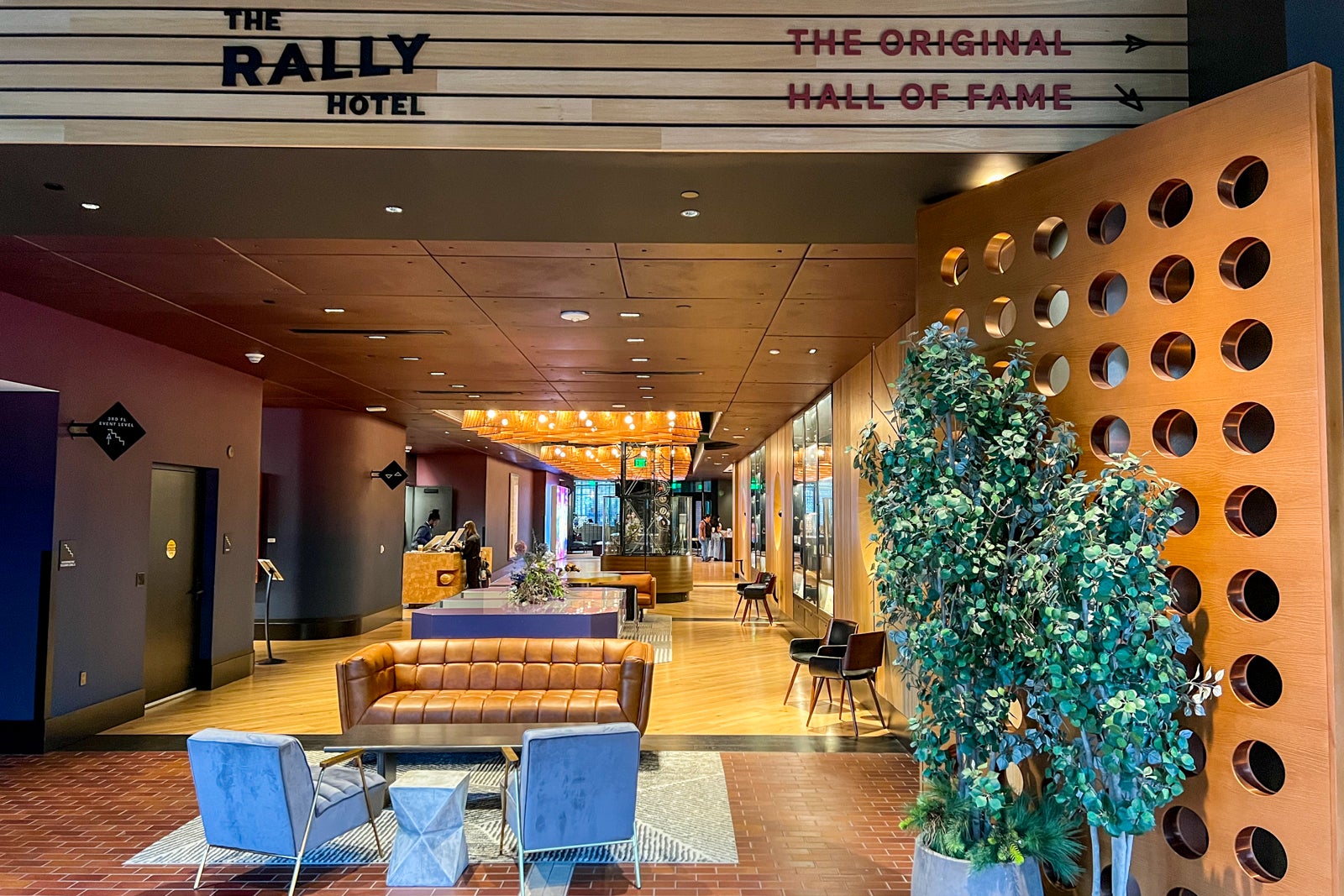 After skiing Saturday and Sunday, you could hop the Ski Train back to Union Station in the afternoon, get the Airport Rail back to the airport and fly home all without dealing with traffic, driving or car rentals.
Or, do what TPG's Benji Stawski did last year and take the ski train to Winter Park just for the day and simply keep your hotel in Denver.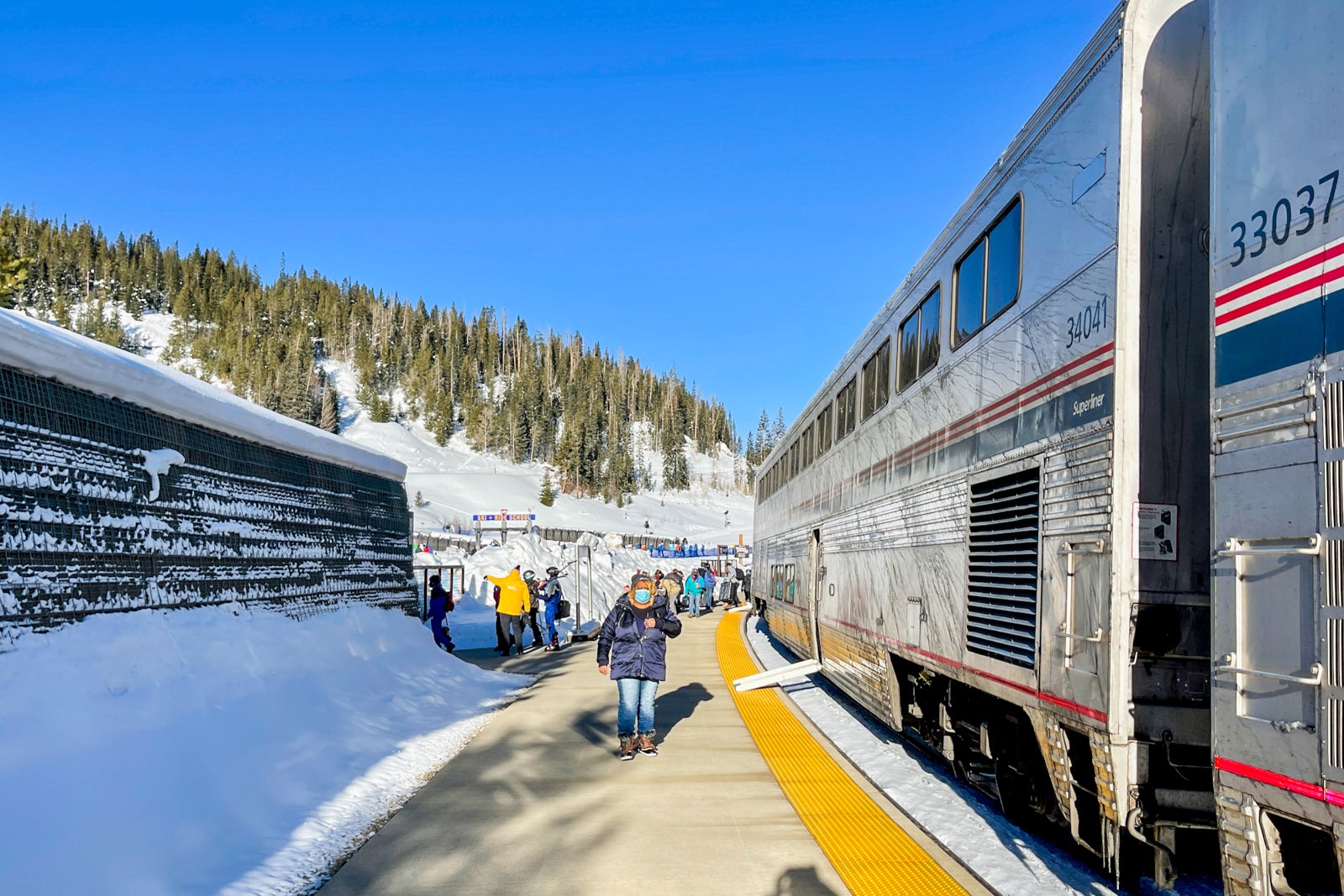 Also, if you find yourself with a little time to kill inside Denver's Union Station, that's not the worst outcome, either. It's a pretty lovely space with some places to eat and drink while you wait.
Bottom line
I travel a lot and find the process of getting to and from the city to the airport to be a real chore in some areas. I'm thrilled when I come across a city that has it figured out, and Denver absolutely falls into that category.