Today I want to share a story from TPG reader Katie O'Brien, who used points and miles to book a splendid luxury anniversary trip to Southeast Asia.
Katie posted her story in the TPG Lounge, and when we saw she used points and miles to book what would have been a $55,000-plus trip, we knew this would be an unforgettable reader success story. As Katie put it, "This was truly the trip of a lifetime."
Katie and her husband spent five years saving the points and miles to make this dream trip to celebrate a decade of marriage a reality. They planned their trip around award availability, circumnavigating the globe in luxury over the course of 18 days.
Starting the trip off right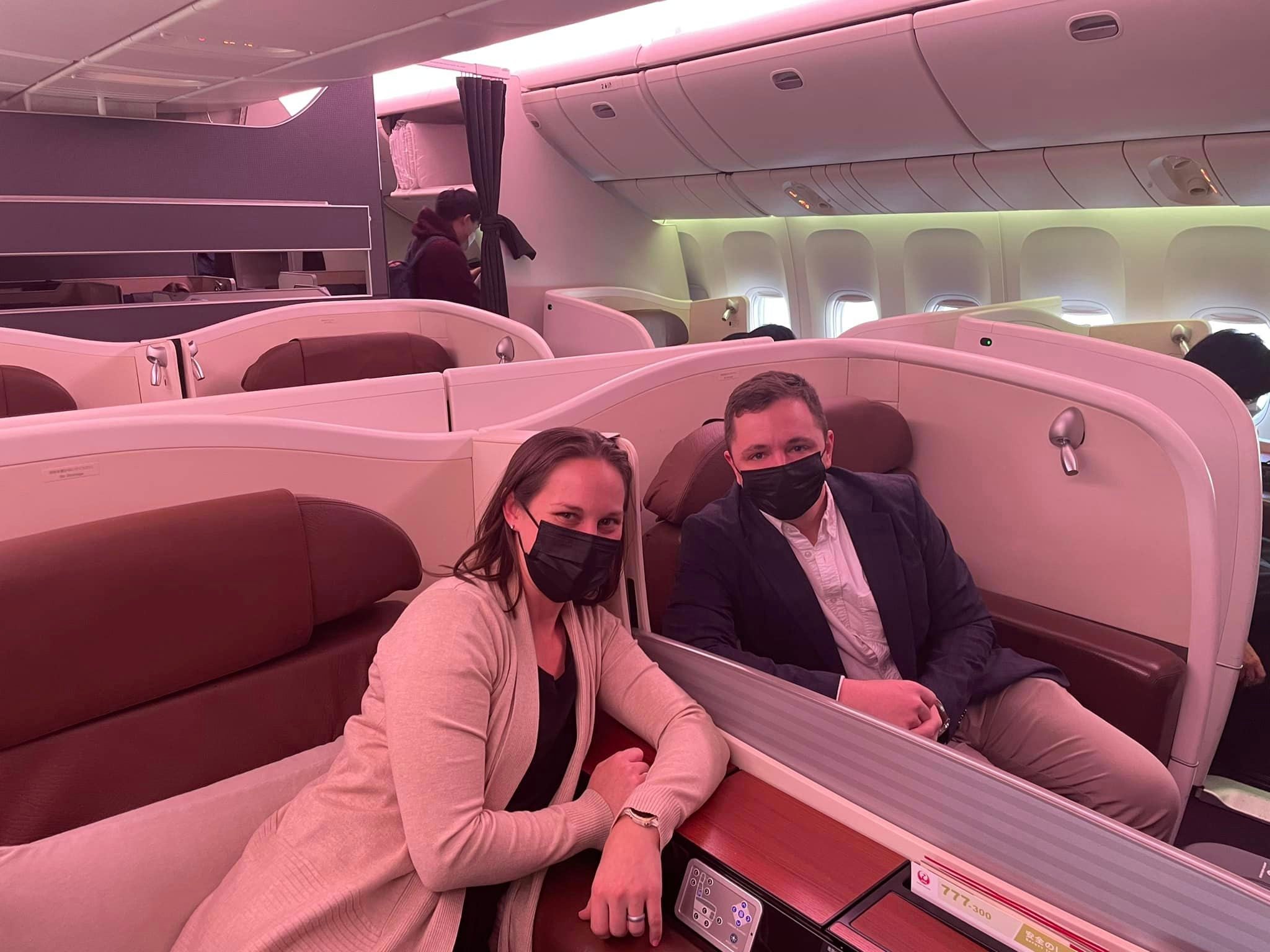 The couple started their journey with a Japan Airlines first-class flight from New York's John F. Kennedy International Airport (JFK) to Tokyo's Haneda Airport (HND). Booking this coveted award spot required 120,000 Asia Miles per person, so Katie and her husband transferred Citi ThankYou points to Asia Miles at a 1:1 ratio. But they still needed to top off their Asia Miles balance.
So they enlisted the support of their Marriott Bonvoy points and transferred them to Asia Miles. While these transfers are at a less impressive 3:1 ratio, Marriott gives 5,000 bonus Asia Miles for every 60,000 points transferred.
The result? A $30,000-plus flight for 240,000 miles.

Related: Spa at 35,000 feet: A review of Japan Airlines in first class from New York to Tokyo
After spending three nights at the InterContinental Tokyo Bay, the O'Briens continued to Thailand. As with their JAL flight from New York, they transferred Citi ThankYou and Marriott Bonvoy points to Asia Miles to fund a 61,000-mile-per-person journey from Haneda Airport to Bangkok's Suvarnabhumi Airport (BKK) in Japan Airlines' business class.

This flight would have cost north of $5,000 using cash.
Related: Getting a taste of Japan in JAL business class from Tokyo to Chicago
The fun continues in Thailand and Singapore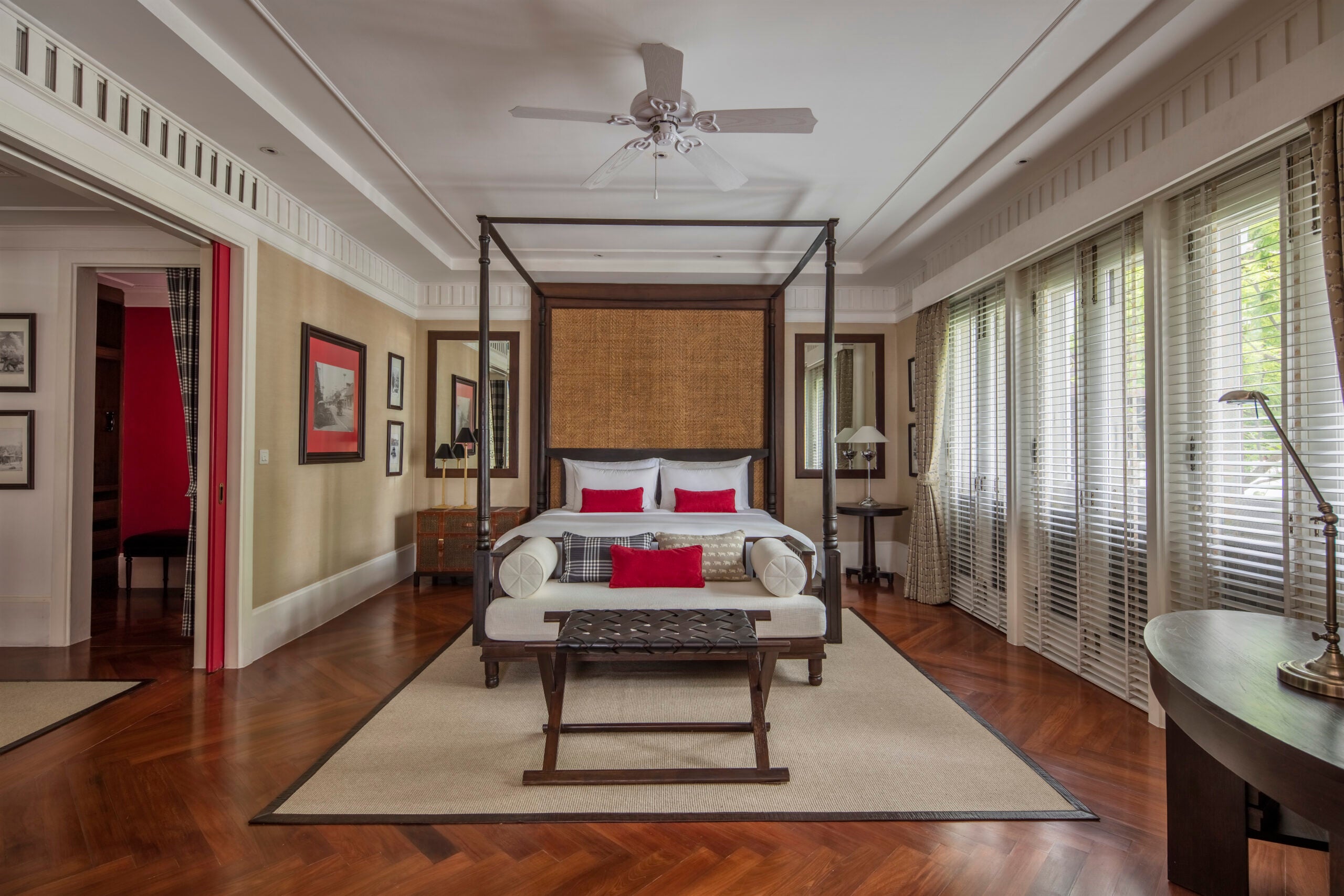 After a quick overnight in Bangkok, Katie and her husband took a domestic flight to Krabi International Airport (KBV) in southern Thailand. They spent five nights at Rayavadee Resort, which has 100 pavilion-style rooms tucked away in tropical foliage. By booking the reservation with Citi ThankYou and being cardholders of the Citi Prestige® Card (no longer available to new applicants), they leveraged their credit card's fourth-night-free benefit, saving $1,028.
The information for the Citi Prestige has been collected independently by The Points Guy. The card details on this page have not been reviewed or provided by the card issuer.
Following their five nights in Krabi, they flew to Chiang Mai International Airport (CNX), enjoying four nights at the 137 Pillars House Chiang Mai. This 19th-century teak mansion-style property boasts 30 suites, showcasing Thailand's colonial influence. As with the Rayavadee, they used the fourth-night-free benefit from the Citi Prestige card, saving $380.
Boarding a quick hop from Chiang Mai to Singapore Changi Airport (SIN), they spent their final two nights in Asia at the JW Marriott Hotel Singapore South Beach. With a nightly rate of 48,000 Marriott Bonvoy points, they spent two nights here, with a 50,000-point certificate for one night and a 35,000-point certificate (topped off with 13,000 points) for the other night. Their Marriott Bonvoy Platinum Elite status granted them complimentary access to the JW Marriott's executive lounge, which serves breakfast and evening hors d'oeuvres. Their stay would have cost $913 booked with cash.
Related: My best-ever hotel experience: A stay at the iconic Raffles Singapore
The grand finale
While the O'Briens could have booked the ultra-long-haul 19-hour nonstop flight from Singapore to JFK, Singapore Airlines doesn't have its Suites product on its Airbus A350s that operate this route.
Instead, they opted for the Suites by traveling on the Airbus A380 from Singapore to Frankfurt Airport (FRA) and from Frankfurt to JFK. The journey back cost 474,000 KrisFlyer miles, which they transferred from Chase Ultimate Rewards at a 1:1 ratio. Two cash seats would have cost a whopping $18,068.
They also broke the two flights up with a 35,000-point Marriott certificate for a night at the Frankfurt Airport Marriott Hotel — a modest redemption, as this room would have cost $187 out of pocket.
Related: Ultimate guide to Singapore KrisFlyer
Bottom line
Katie and her husband's 10th anniversary trip would have cost over $55,000 if they had paid cash. Instead, they calculated they spent $1,811 (there are taxes and fees on award tickets) for airfare which would have been $54,171.
On the hotels front, they saved $2,499 thanks to Marriott Bonvoy points, free night certificates and the Citi Prestige's fourth-night-free perk. As Katie said, "We got to see and do things we never would have dreamed of had we not had the knowledge to save up the points to make this happen."
She and her husband spent years saving the miles to make this trip a reality. Was it worth it? Katie said it was "an experience we will certainly never forget!"