If you are ready to level up your spooky season fun to something a little scarier, it's hard to beat Universal Orlando's Halloween Horror Nights.
Last year, I thought I'd be far too nervous to have fun in the movie-set-quality haunted houses with professional 'scare actors,' but I still tentatively tried it for the first time. Turns out, I loved it so much that I immediately started counting down until I could go again this year.
Last year, I was on a hosted private tour (or RIP tour, if you will), but since I was on my dime this year, that wasn't in the budget.
Since I was also taking my teen and sister, the Express Passes that advertise cutting waits for the houses by 50% were not in the (credit) cards; the Express Passes were more than $200 per person on the night we went. The Halloween Horror Nights tickets were just $104 each, so it would've been a massive increase in the night's cost if we went that route.
That said, no one wants to spend all night in lines — and lines for the haunted houses are often an hour or two on weekend nights. Enter: a $40 solution to many of our problems.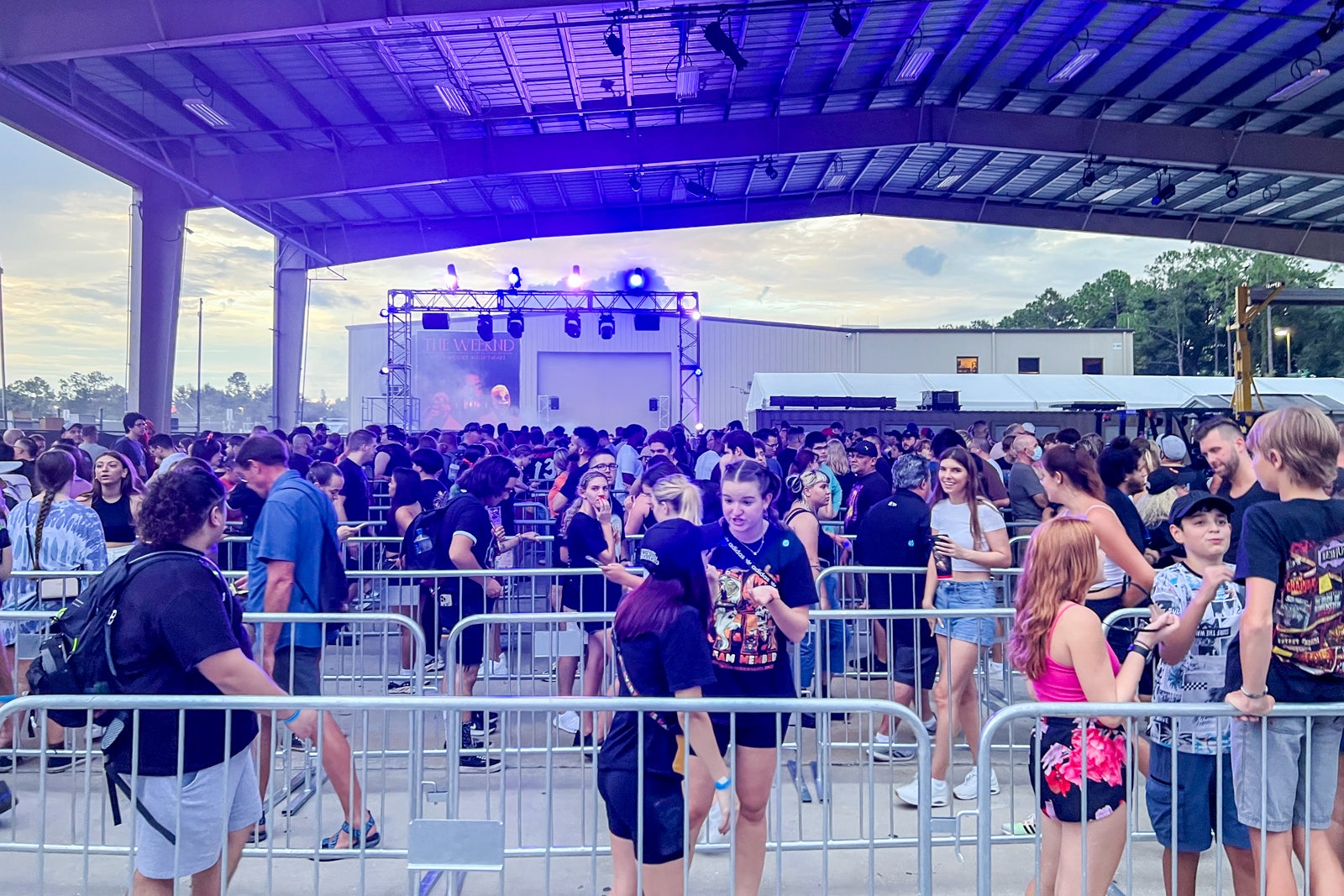 Related: These are the best haunted houses at Halloween Horror Nights in 2023
My strategy to avoid some lines at Halloween Horror Nights (without spending hundreds of dollars on a tour or Express Pass) was a $40 per person add-on 'Stay and Scream' ticket.
Normally, with a Halloween Horror Nights ticket, you can begin to enter between 6 and 6:30 p.m. with the hordes of other spook-seeking guests. However, with a 'Stay and Scream' ticket, you can enter Universal at 2:45 p.m., and do a quick regular ride or two before beginning to line up for your first haunted house of the night.
The park closes to regular daytime guests at 5 p.m., but your 'Stay and Scream' ticket allows you to stay inside the park while it prepares for that evening's event. If you don't make it in by 5 p.m., you'll be stuck waiting in line at the front gates with the other attendees.
You do have to commit to a certain 'zone' of houses where you will wait in essentially a holding line as the afternoon hours tick by. But since you're now already in the park, you are physically ahead of all those who will enter from the front gates.
Related: Is a Universal Express Pass worth it?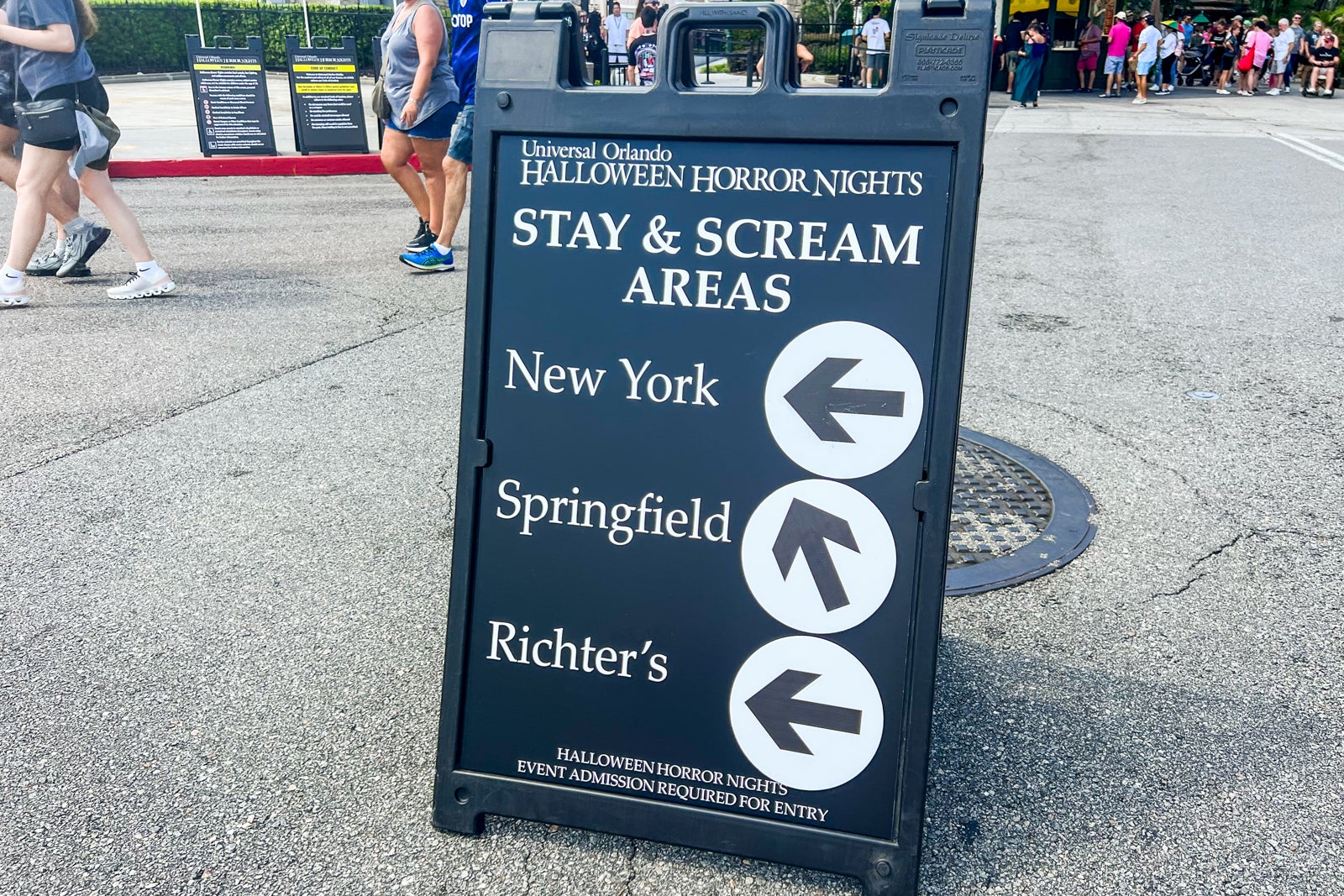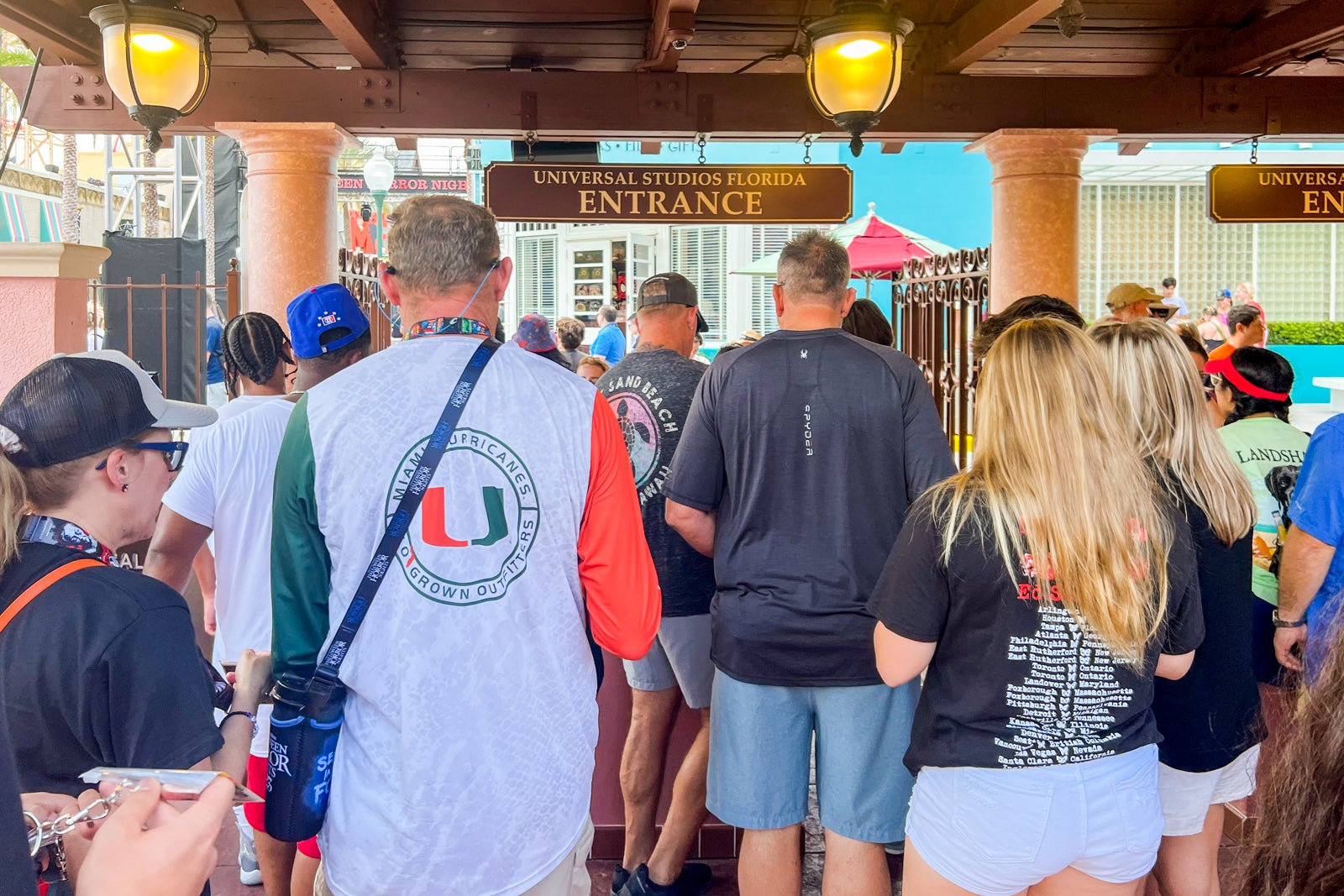 On top of that, some — but not all — of the houses open around 5 p.m. for those at 'Stay and Scream.' The official event doesn't actually start until 6:30 p.m.
Since the houses that open first each evening vary a bit from year to year, I recommend doing some prior online research or asking some of the Universal team members when you arrive so you'll know which ones you can get in earliest. This ultimately gives you a jump on your second and third house.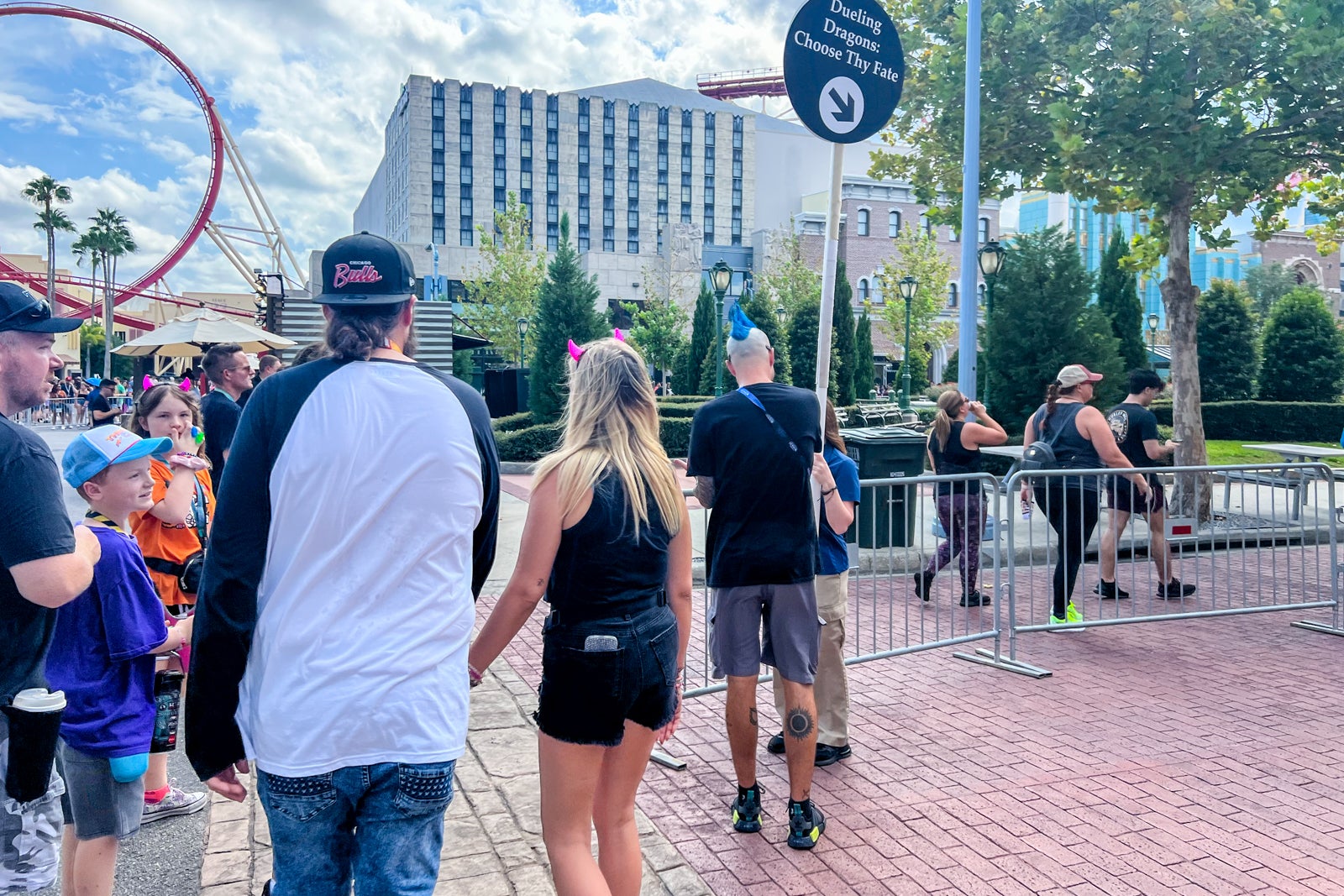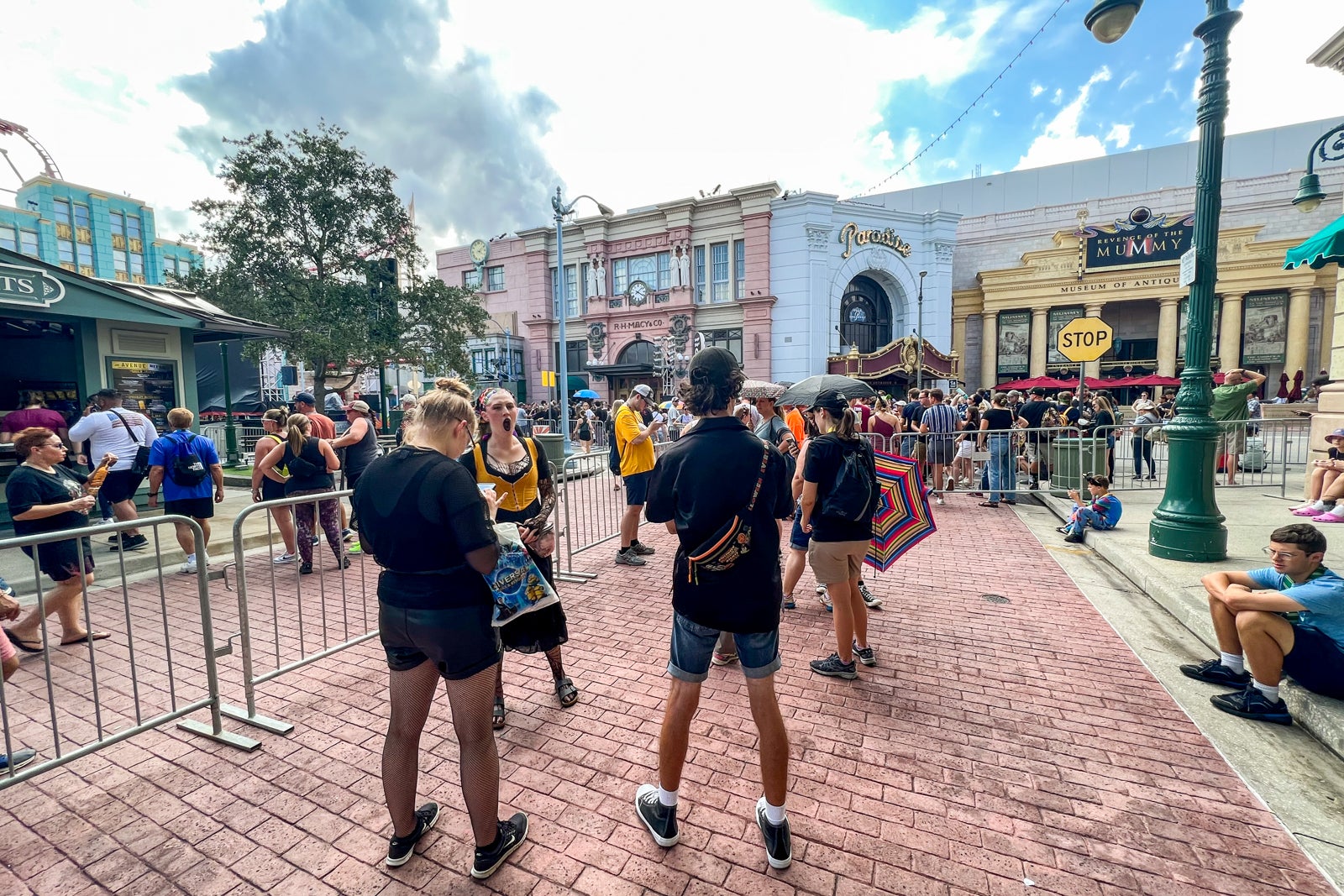 At 5:13 p.m., we entered our first house, Dueling Dragons: Choose Thy Fate. There was virtually no wait, as we were some of the first in line in the 'Stay and Scream' area.
There was just a bit of a wait for our second house, The Exorcist, which we entered at 6 p.m.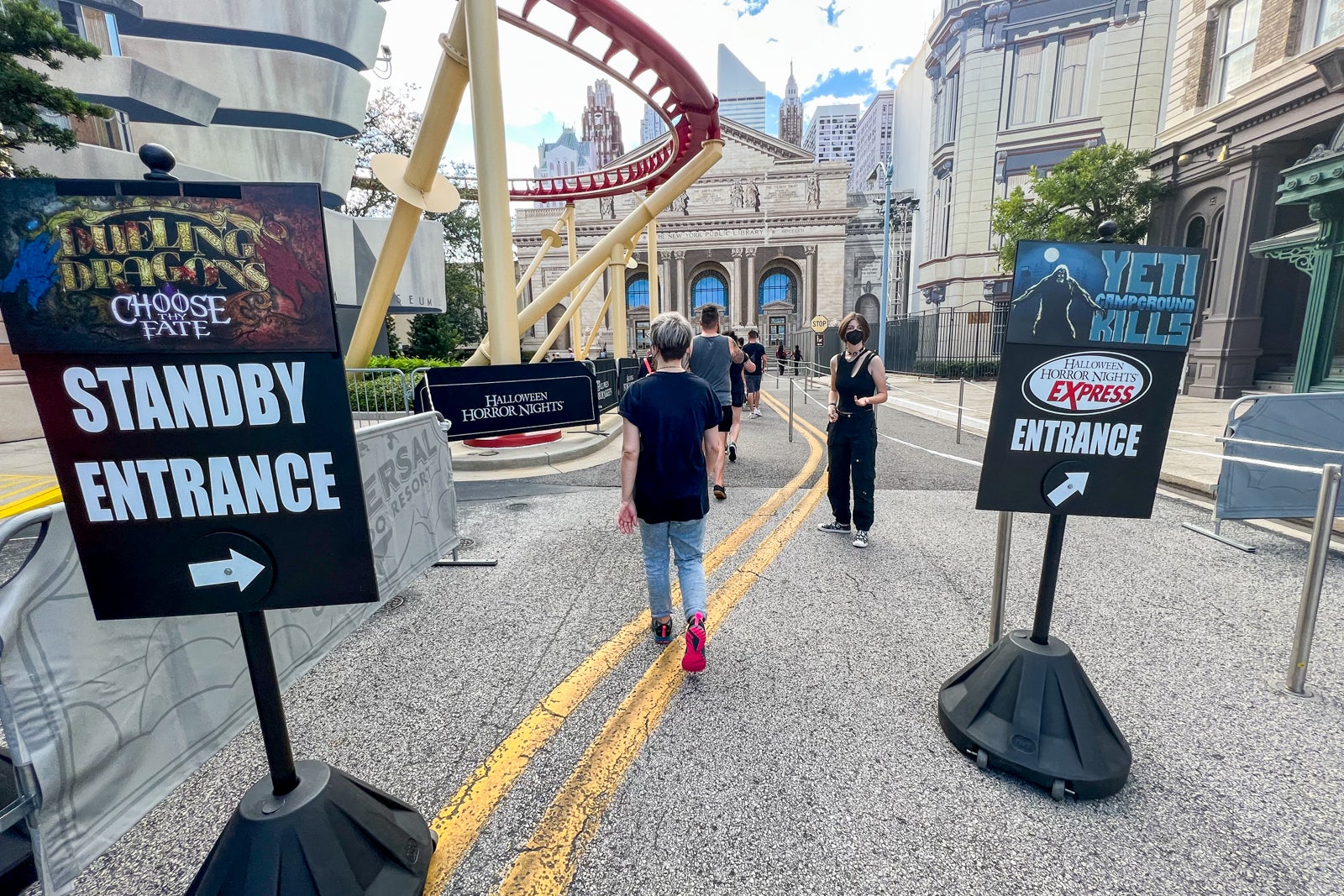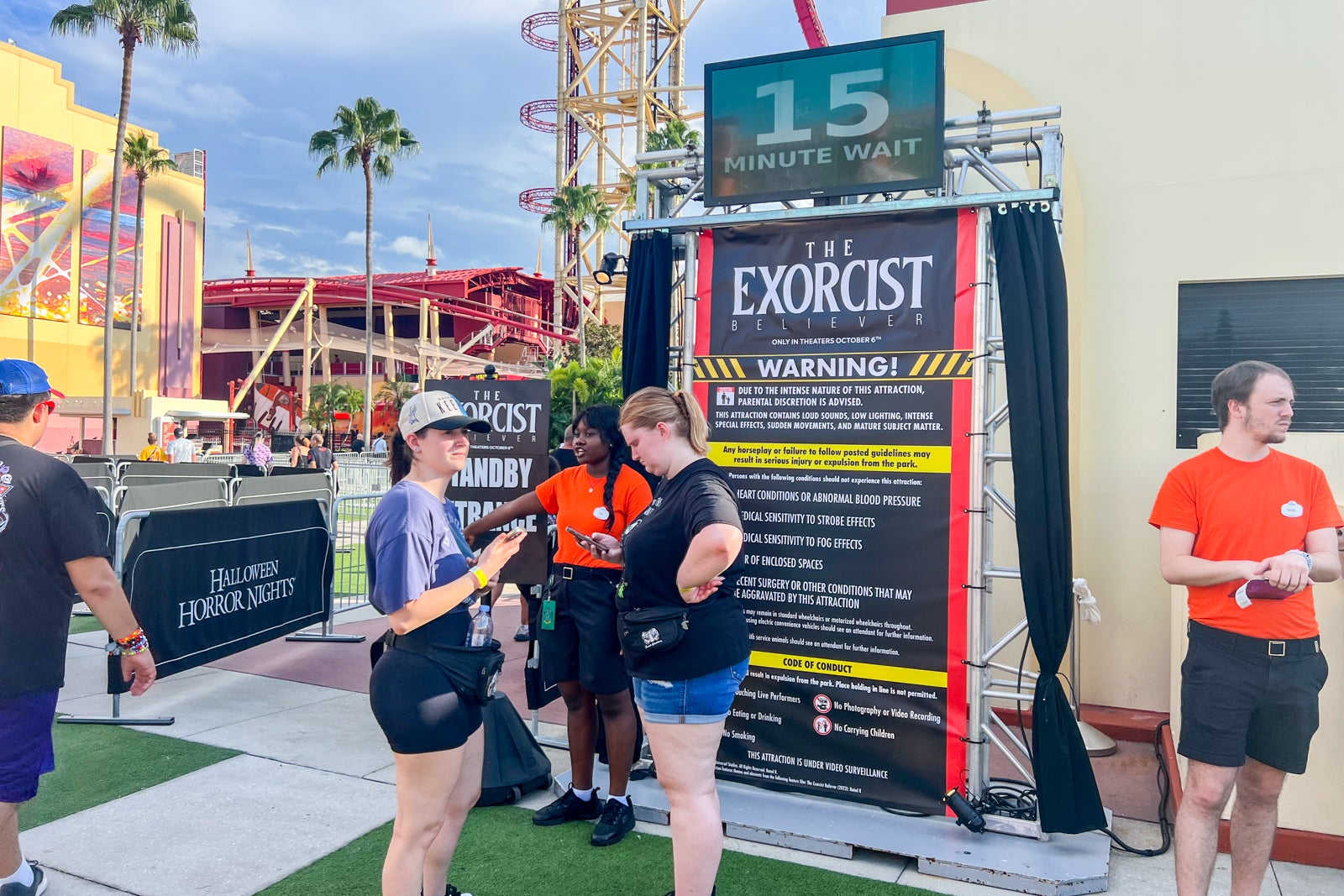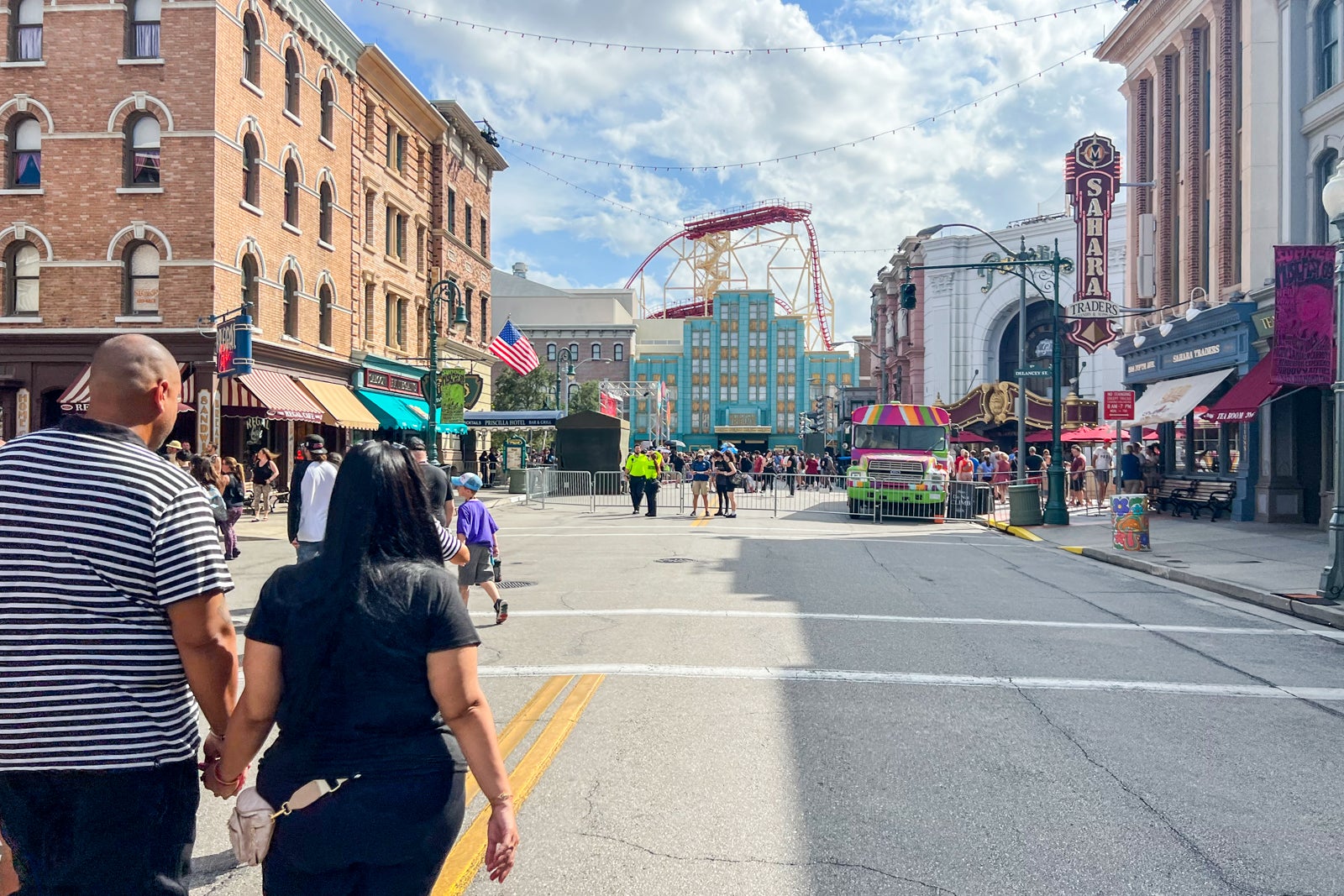 For our third attraction, the Chucky-themed house, there was a posted 20-minute wait when we entered the line at 6:09 p.m. The most popular houses already had a more than two-hour wait at this point, so heading to a less-popular house at around the official opening time worked in our favor there, too.
At 6:35 p.m., just five minutes after the official 6:30 p.m. start time, we entered the line for Yeti: Campground Kills. This was already our fourth house and we had about a 30-minute wait — much lower than most of the night for that house.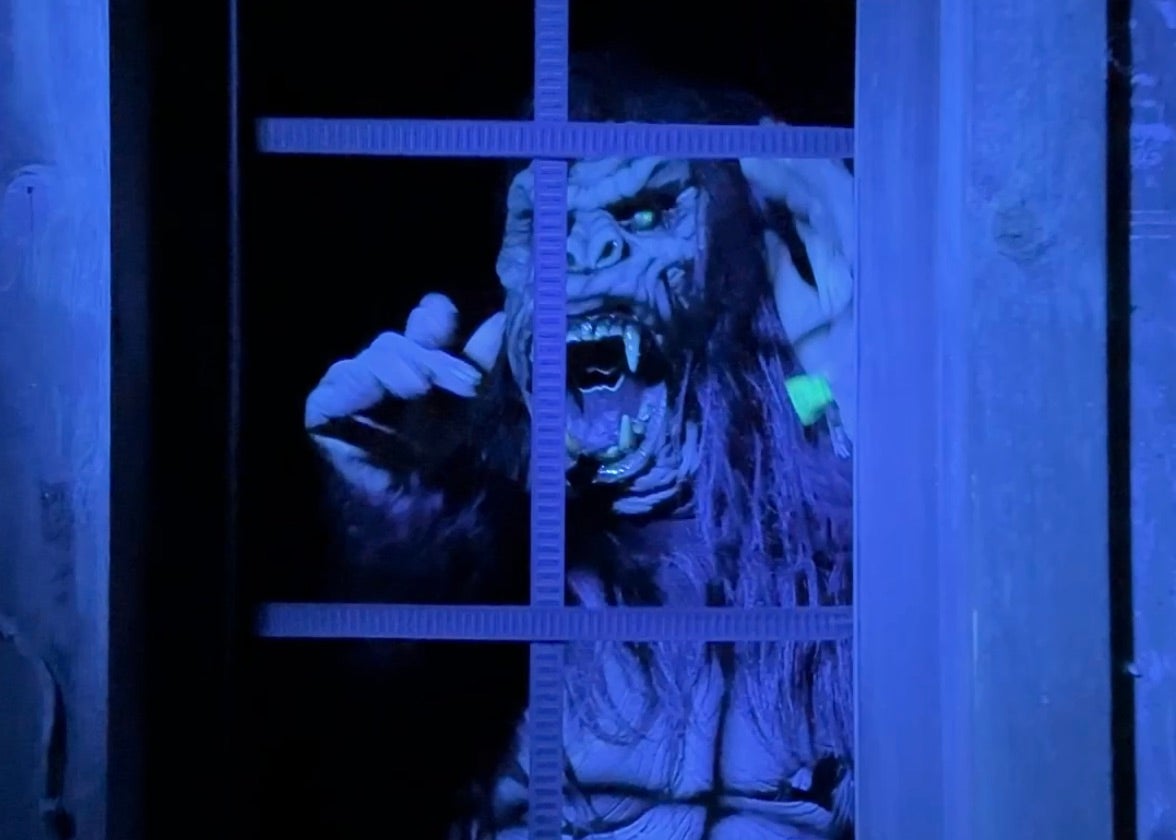 By the time regular Halloween Horror Nights guests were making their way into the houses, we were in line for our fourth; this means we visited 40% of the houses in the 'bonus time' before the official start, thanks to spending just $40 on the 'Stay and Scream' ticket. It would have been totally possible to do the rest of the houses that night if we'd wanted to since we had already done so many early in the event.
On top of that, we'd been able to get some time in the park before a lot of the regular rides closed for Halloween Horror Nights; only a few rides stay open for those themed nights, such as my personal favorite ride, E.T.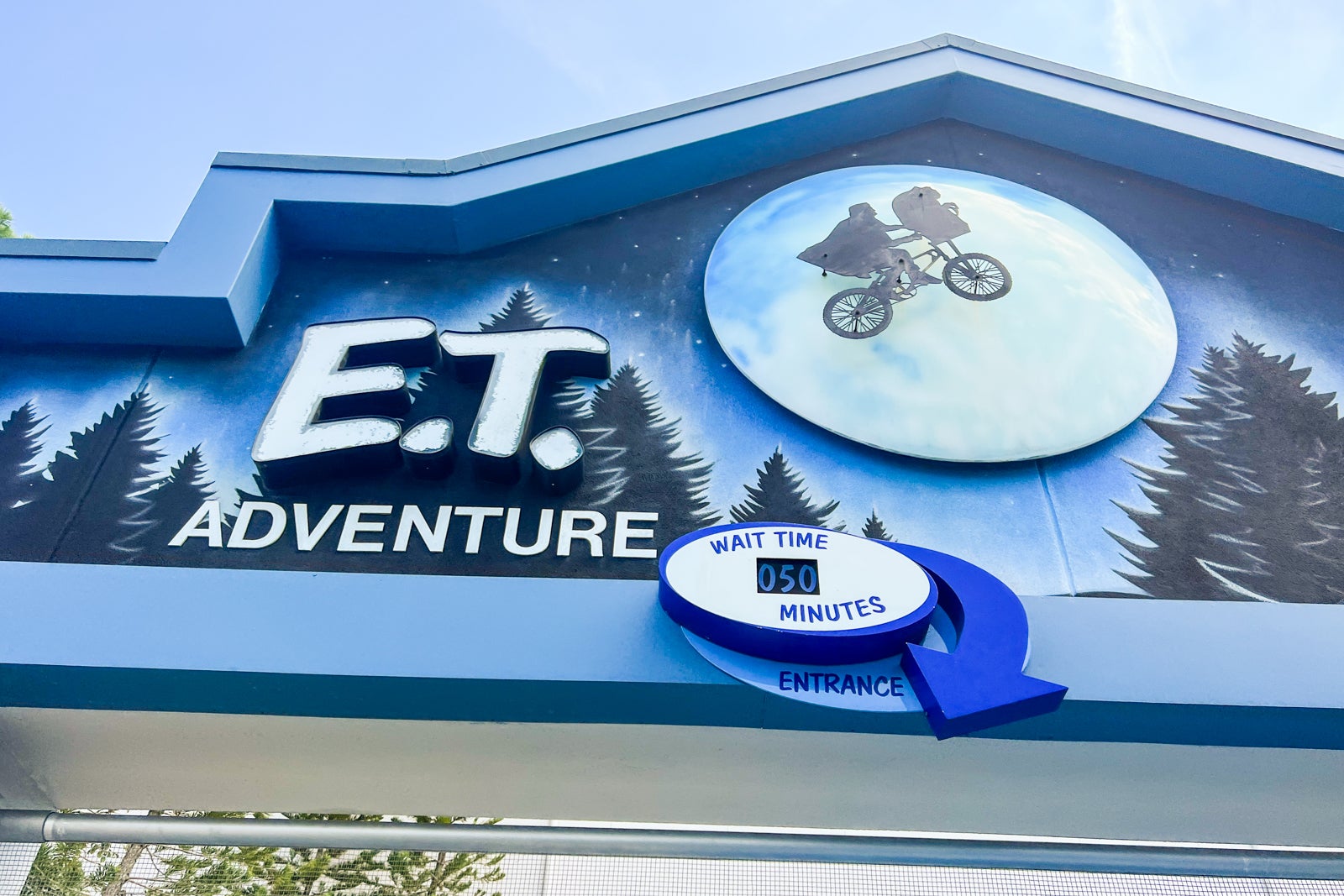 As a bonus, parking, security and the front gate entrance were all very easy and without waits for the mid-afternoon entry with 'Stay and Scream.' This is absolutely not the case for the normal evening event start time.
Note that if you have a normal day ticket to Universal or an annual pass that allows you to enter on your desired Halloween Horror Nights date, you don't need to spend anything additional to line up early for the 'Stay and Scream' event. The extra $40 charge is just for those who need a way to get in that day before the usual start time because they don't have a day ticket.
Halloween Horror Nights is a fantastic event, and spending $40 on this early entry ticket is a great way to experience more of the houses without long waits — and without having to pay for an Express Pass or RIP tour.
Related reading: