Editor's note: This is a recurring post, regularly updated with new information and offers.
If you like flying for (much) less, want to maximize frequent flyer award chart sweet spots and have transferrable credit card points to redeem, it's time to learn about some of the amazing deals you can book with Turkish Miles&Smiles.
Just how good of a deal are we talking?
How about a 7,500-mile award from the U.S. mainland to Hawaii on United? Perhaps you'd prefer a lie-flat seat on a cross-country journey for 15,000 miles? Or Europe in business class for 45,000 miles each way, compared to the 200,000 plus miles some programs with dynamic pricing are now charging? The Turkish Miles&Smiles program makes all this possible.
Even better? The program is a 1:1 transfer partner of three popular transferable currencies.
If you want to learn about an international frequent flyer program that's jam-packed with redemption sweet spots, here's what you need to know about Turkish Airlines' Miles&Smiles.
How to earn Turkish Miles&Smiles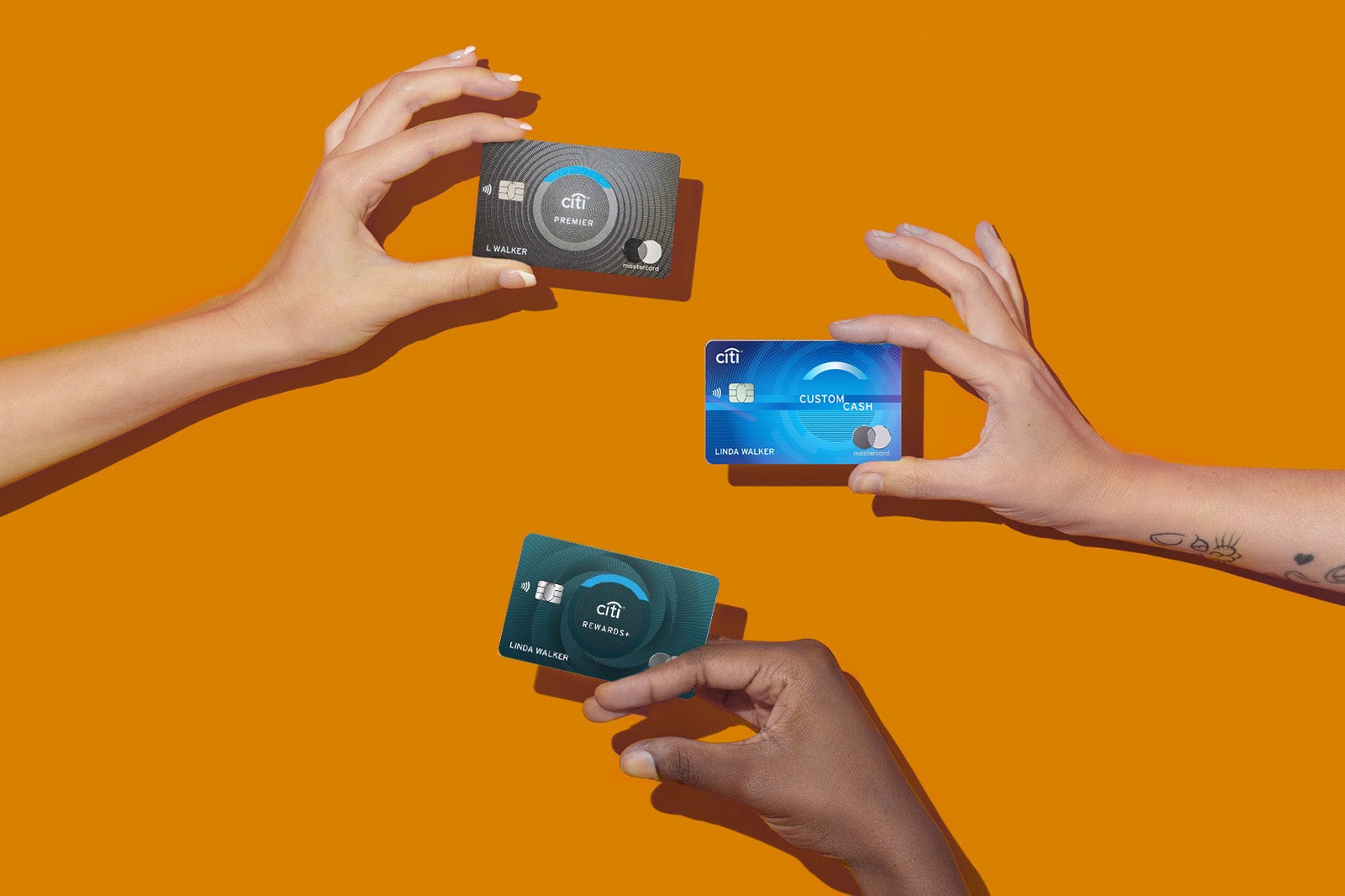 Transfer points from credit card programs
While there are no Turkish-branded credit cards available in the U.S., you can transfer rewards from three programs with transferable currencies directly to Miles&Smiles at a rate of 1:1: Bilt Rewards, Capital One and Citi ThankYou Rewards.
There's only one card that allows you to earn Bilt points: the Bilt Mastercard (see rates and fees). While it doesn't offer a welcome bonus, it does allow you to pay rent with no fees and earn 1 point per dollar (up to 100,000 points per year). You'll also earn 3 points per dollar on dining and 2 points per dollar on travel, though note that you must have at least five eligible transactions during your billing period.
Meanwhile, here's a list of some currently available cards that earn transferable Capital One miles:
The information for the Capital One Spark Miles Select has been collected independently by The Points Guy. The card details on this page have not been reviewed or provided by the card issuer.
Finally, here are some of our favorite Citi cards that can earn ThankYou points:
Related: Is Citi ThankYou Rewards the most underappreciated and misunderstood program?
Transfer points from hotel programs
You can also transfer Marriott Bonvoy points at a rate of 3:1 (so 3,000 Bonvoy points would become 1,000 Turkish points).
For every 60,000 Marriott Bonvoy points you transfer, you'll receive a bonus of 5,000 Miles&Smiles.
Related: 17 ways to earn lots of Marriott Bonvoy points
Earn points from flying
You can fly Turkish Airlines-operated flights, and you'll earn reward miles based on your fare class, Miles&Smiles elite status level and the distance of the flight.
If you flew Turkish Airlines from Los Angeles to Istanbul (a 6,865-mile route) in a discounted 'U' economy fare, you would earn 25% of the miles flown or 1,716 redeemable miles. That's not great, but it's something.
Turkish Airlines is in the Star Alliance, and as a result, you can also earn miles by flying Turkish's partner airlines and crediting those miles to your Miles&Smiles account. For many U.S.-based travelers, the most likely partner to fly and credit to Miles&Smiles would probably be United Airlines — especially given the program's recent devaluations.
You'll earn Turkish miles based on the fare class and distance of your United-operated flight.
There are different earning charts for each partner airline. So, be sure to check if your fare class is eligible to earn miles and how many miles you'll earn before deciding to put your Turkish frequent flyer number on a partner reservation.
Finally, Turkish miles expire three years from the time they're earned. You can pay a rather expensive fee of $10 for every 1,000 miles that are about to expire to extend them for another three years. However, you should plan on using your Turkish miles long before they expire.
Read more: How to keep your points and miles from expiring
How to redeem Turkish Miles&Smiles
How to book a Turkish Airlines-operated award flight
If you want to book an award ticket operated only by Turkish Airlines, you can get to the award booking engine from the Turkish home page by clicking the "Award ticket" checkbox.

This will require you to log in to your Miles&Smiles account and then bring you to the award ticket booking engine, where you can enter your origin, destination, dates, class of service and number of passengers. Pro tip: Don't include the leading TK portion of your account number when you log in. Also, remember this first search screen is only for Turkish-operated flight itineraries.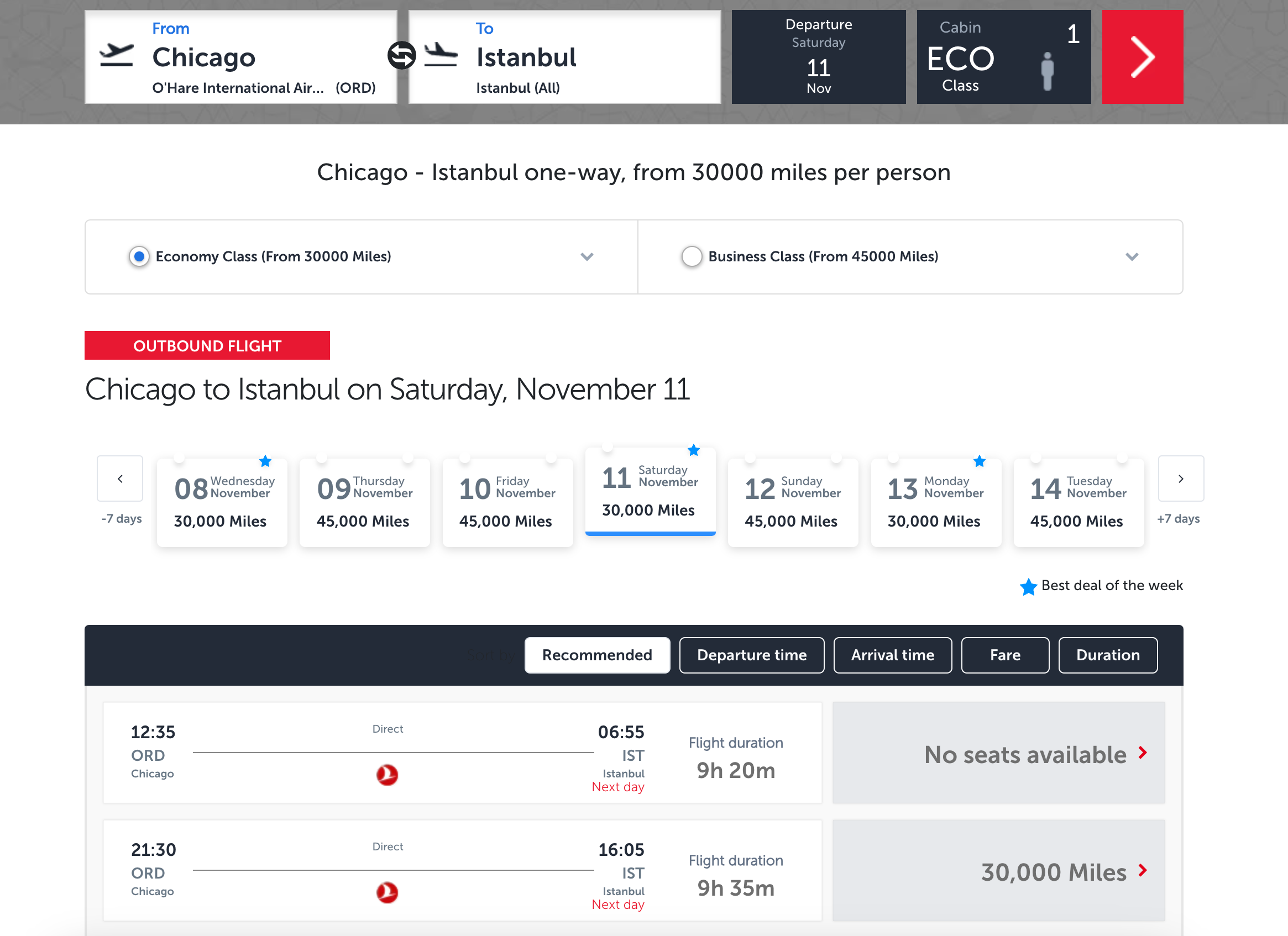 After you select a flight option, you'll see the flight details, aircraft type and the award space labeled as promotional pricing or regular pricing, which will match the published award charts:

The following page will give you the total flight cost, including taxes and fees, even if you don't have the required miles in your account.

How to book a Star Alliance partner award flight
If you want to search for Star Alliance-operated award flights (such as those operated by United, Lufthansa, Air New Zealand and others), you must find the Star Alliance award search engine.
To access Star Alliance award searches, log into your Turkish Miles&Smiles account and, on the drop-down menu (below your name), select "Miles Transactions" as shown below: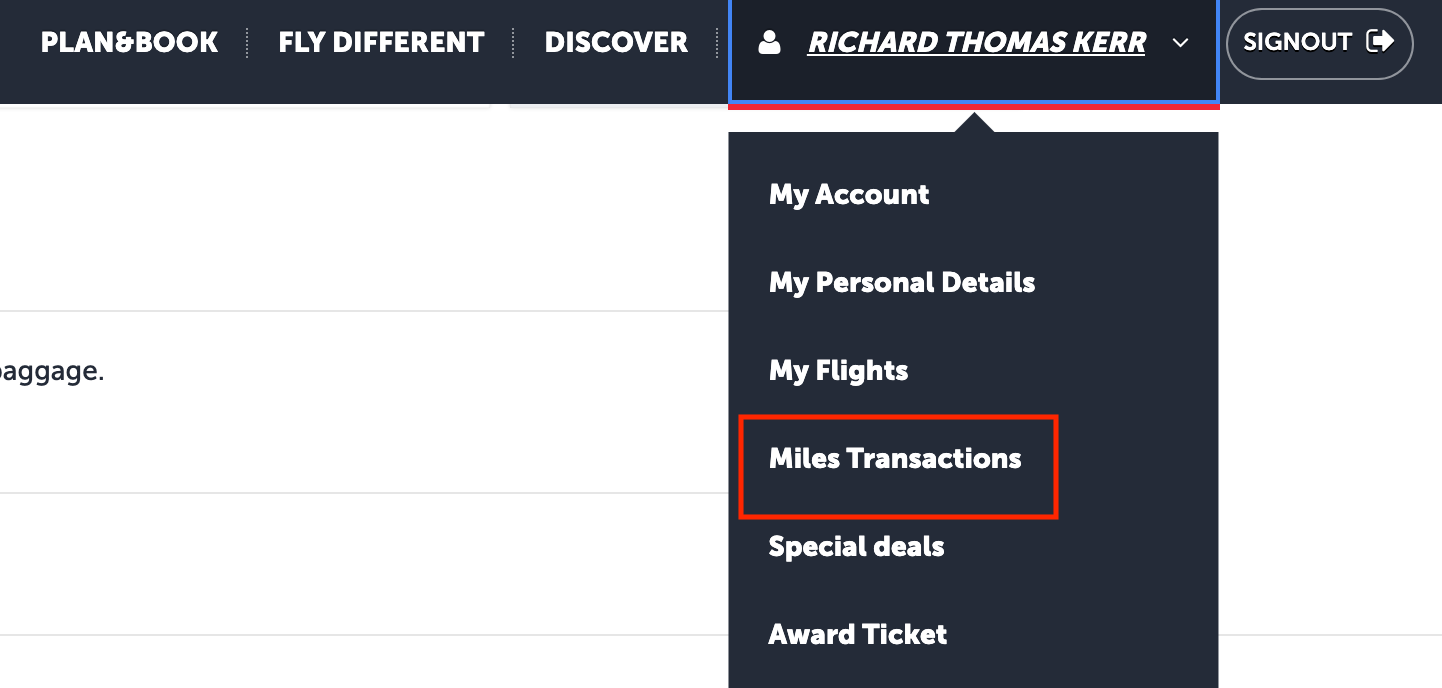 On the next page, you'll see the link that will take you to the Star Alliance award ticket booking engine:
The engine looks identical to the Turkish-operated award search engine, except it says "Star Award Ticket" at the top:
You can then follow the same process to book partner flights.
Related: The best websites for searching Star Alliance award availability
Things to know about Turkish Miles&Smiles
The best way to redeem Turkish miles is for award flights. While other options may exist in the program, booking Turkish or Star Alliance-operated flights will get you maximum value.
With that in mind, here are a few of the most important rules and nuances of Miles&Smiles:
Miles&Smiles prices award flights on region-based award charts.
There are two levels of award availability for Turkish-operated flights: regular and promotional. Regular doesn't technically have a name. It is just "award ticket" when you see it in the search results. Promo space (still referred to as "limited space capacity" in the terms and conditions) means fewer seats are available at a much lower mileage cost than the regular "award ticket" space.
Award ticket prices for flights within the same region cost 15,000, 25,000 and 40,000 miles round trip for economy, business and first class, respectively.
You can book one-way awards for half the price of a round-trip journey.
You can redeem miles for anyone besides yourself, but you must register them in your Miles&Smiles account first.
If you need 10,000 additional miles or less to issue an award ticket, you can buy them at a rate of 25 euros (about $27) per 1,000 miles.
Fuel surcharges are not charged on United flights and are somewhat reasonable on Turkish flights, but can be problematic on some Star Alliance carriers like Lufthansa.
Award tickets can be canceled or changed for a fee of $25.
One open jaw is allowed on a round-trip ticket. An open jaw is an itinerary when you fly into one city and out of another.
One stopover is allowed in Istanbul on the outbound or return of a Turkish Airlines-operated award itinerary. A stopover is when you stay in a city along the path of your itinerary for a period of time.
Award tickets can have a maximum of eight segments: four on the inbound and four on the outbound.
You can put award tickets on hold for 72 hours, even with zero miles in your account.
Best uses of Turkish Miles&Smiles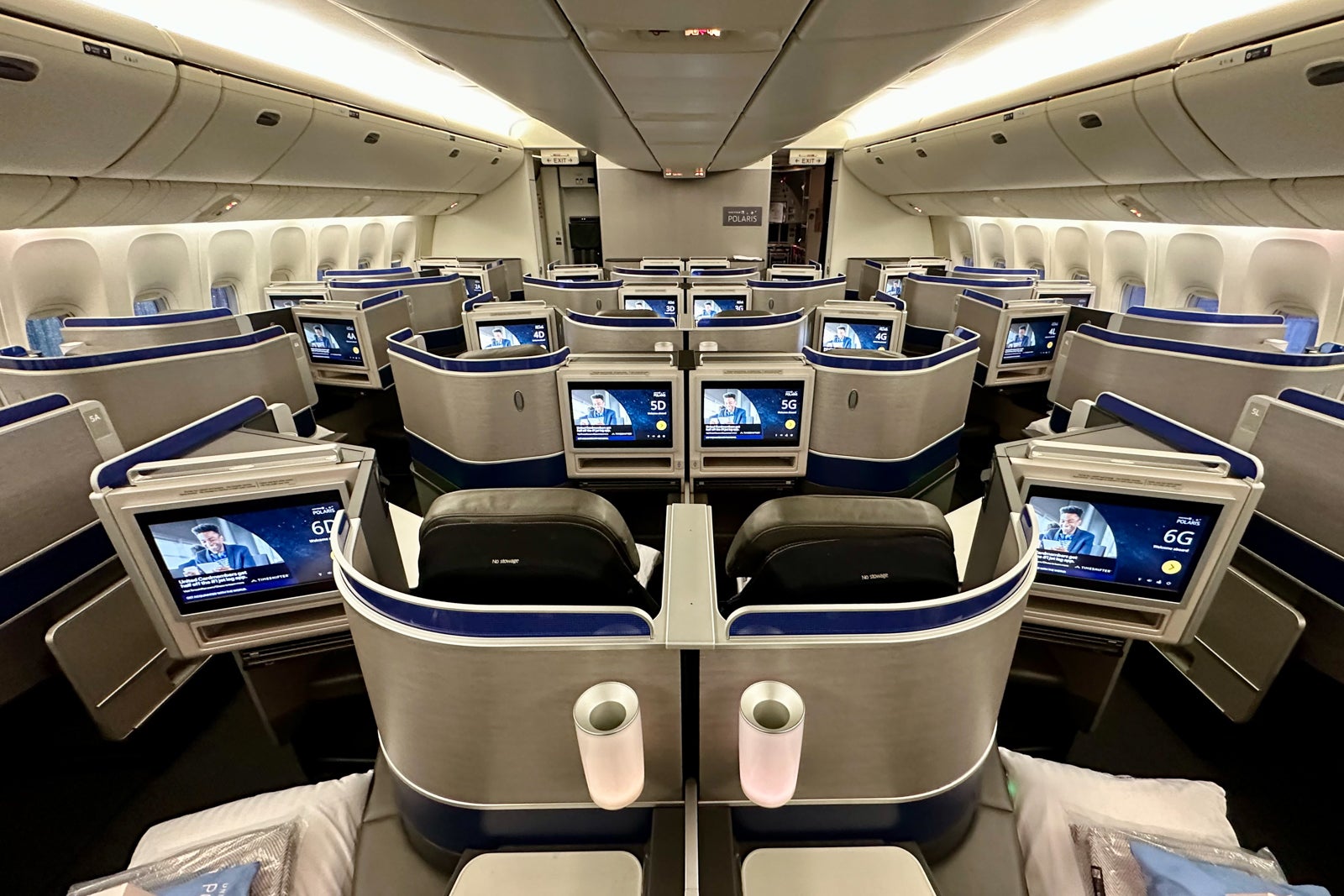 Hawaii for 7,500 miles one-way, 15,000 miles round trip
Flights within the same region, as defined by the Turkish region chart, cost 15,000 miles round trip. Honolulu's Daniel K. Inouye International Airport (HNL) is specifically included in the North America region (though all other Hawaii destinations price out the same) along with the rest of the U.S. This makes one-way flights to the Aloha State just 7,500 miles each way. These awards are bookable online and carry no fuel surcharges.
Even one-stop itineraries from the East Coast cost just 7,500 miles each way.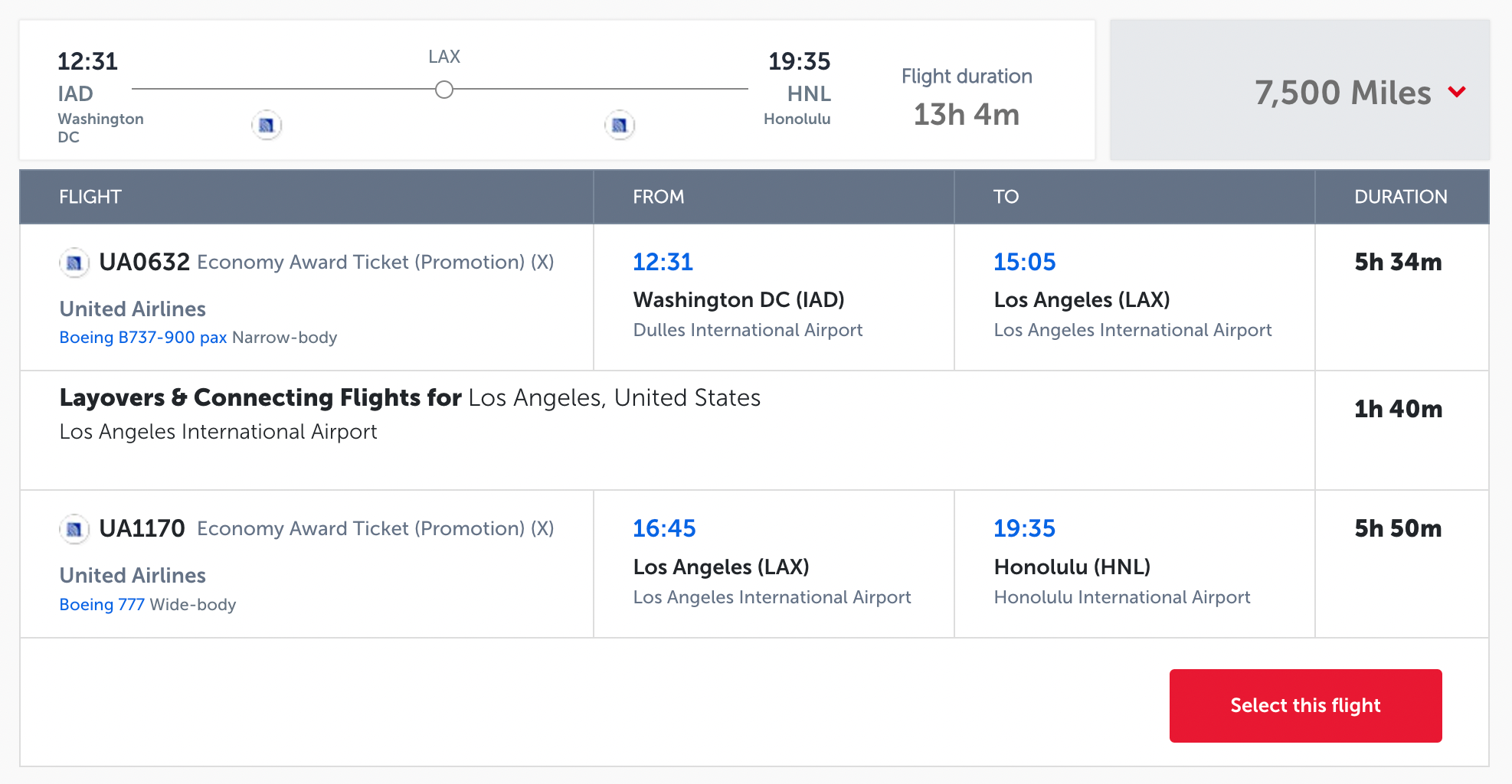 Theoretically, you can fly in business class for just 12,500 miles each way (a tiny fraction of the more than 40,000 miles United would charge). However, know that business-class awards to Hawaii are extremely hard to find.
Alaska, Puerto Rico or the U.S. Virgin Islands for 7,500 miles in economy or 12,500 in first class
We're starting to sound like a broken record at this point, but hang in there: San Juan, Puerto Rico, as well as Alaska and the U.S. Virgin Islands, are grouped in with the rest of the U.S. This means award flights are 7,500 miles each way in economy or 12,500 in first class.
While United doesn't usually fly fancy lie-flat seats to these destinations, the flight can be long enough that doing it in domestic first class is still a bargain for just 12,500 miles. That is, if you can snag it.
U.S. to Mexico for 10,000 miles one-way in economy or 15,000 miles in business class
You can book that beach getaway from the U.S. down to Mexico for just 10,000 miles in economy or 15,000 in business class. Whether you want Cancun International Airport (CUN), Puerto Vallarta's Gustavo Diaz Ordaz International Airport (PVR) or Mexico City International Airport (MEX), the Turkish award price to fly United is the same awesome deal. For comparison, United would usually want at least 17,500 miles each in economy or 30,000 miles to sit up front in each direction.
U.S. to Europe for 45,000 miles one-way in business class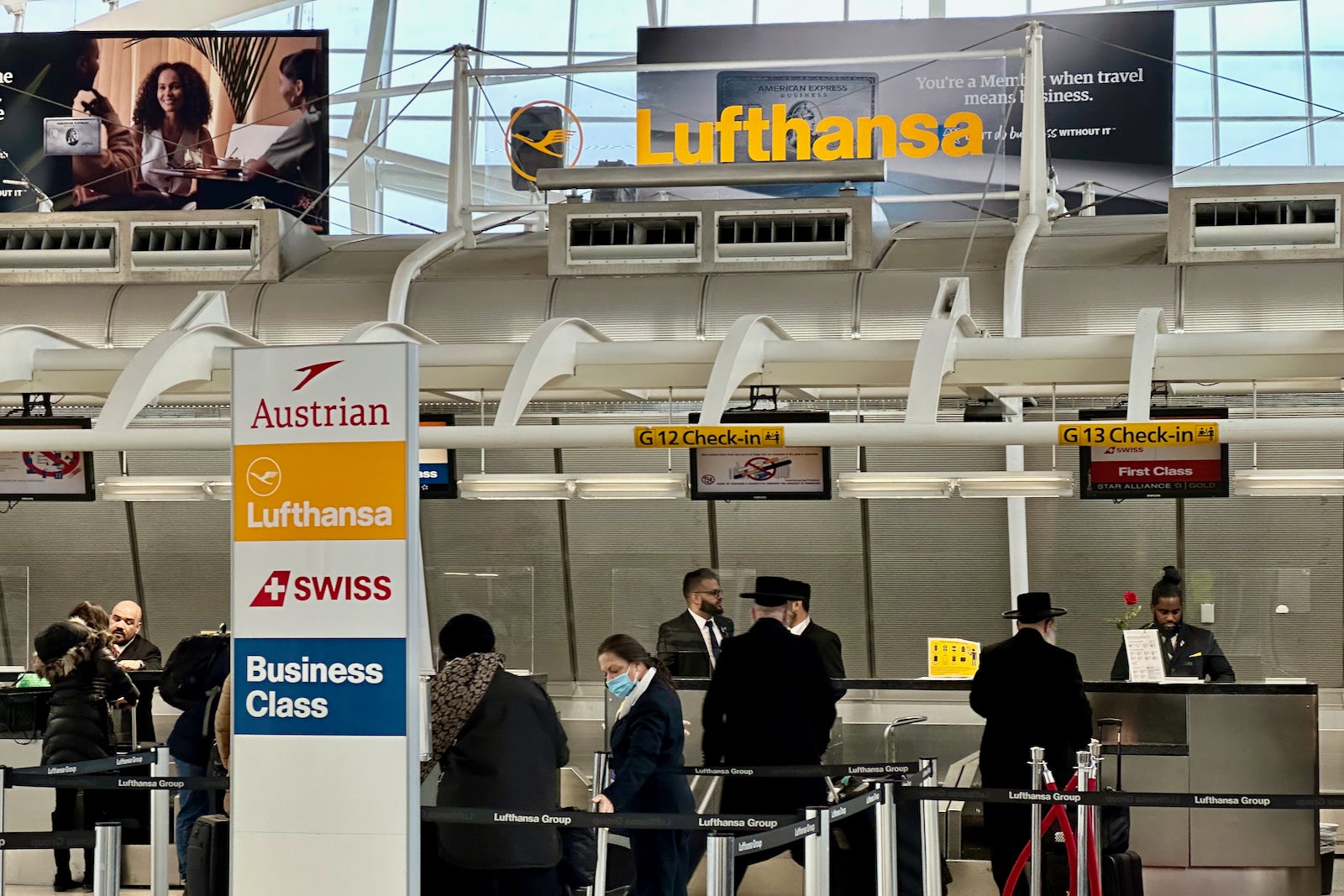 You can fly From North America to Europe Zone 1 and Europe Zone 2 for the same miles. Economy costs 30,000 miles one-way, and business is a fantastic 45,000 miles, flying either Turkish Airlines or Star Alliance partners (or a combination of both). This is arguably the best business-class price you will see to Europe (outside of the occasional Flying Blue Promo Awards).
North America to India for 52,500 miles in business class
One of the most common award routings we're asked to find is a round-trip flight to India. India is included in the Central Asia zone on the Turkish chart. These tickets cost just 34,000 miles one-way in economy and 52,500 miles in business class.
Intra-Oceania for 15,000 to 25,000 miles one-way in economy or business class
Intra-Oceania is a big zone stretching from French Polynesia to Australia, New Zealand and beyond. It's available for 25,000 miles one-way in business class. These can be tough awards to score, often on Air New Zealand, but it's a steal when you can book one. The catch? We haven't gotten the online search site to recognize the gateway to French Polynesia — Tahiti's Faa'a International Airport (PPT) — so you may have to call to book those awards.
Bottom line
The game of chasing the best frequent flyer programs and redemptions is always changing. No single program is the best at everything, but the Turkish Miles&Smiles program is worth investigating. Especially for those who have access to Bilt points, Citi ThankYou points or Capital One miles and like to fly on Star Alliance airlines, there are some excellent value redemptions.
Additional reporting by Ben Smithson.
See Bilt Mastercard rates and fees here.
See Bilt Mastercard rewards and benefits here.