A new business-class cabin is coming to Air France's fleet of Airbus A350s — or at least, some of them.
The airline introduced a new business-class seat for its A350 during the Aircraft Interiors Expo in Hamburg, Germany, this week; it is a virtually identical product to the one it recently introduced for its Boeing 777 fleet.
Want more airline-specific news? Sign up for TPG's free biweekly Aviation newsletter.
The new business-class cabin will feature 48 seats, laid out in a 1-2-1 reverse herringbone configuration, according to the airline. In comparison, the airline's current A350 business-class cabin has 34 staggered business-class seats.
The new seats feature sliding doors, plenty of storage space and automated window shades.
There's a catch, though: The new seats are only coming to newly delivered A350s from Airbus. The airline does not plan to go back and retrofit the fleet it already flies.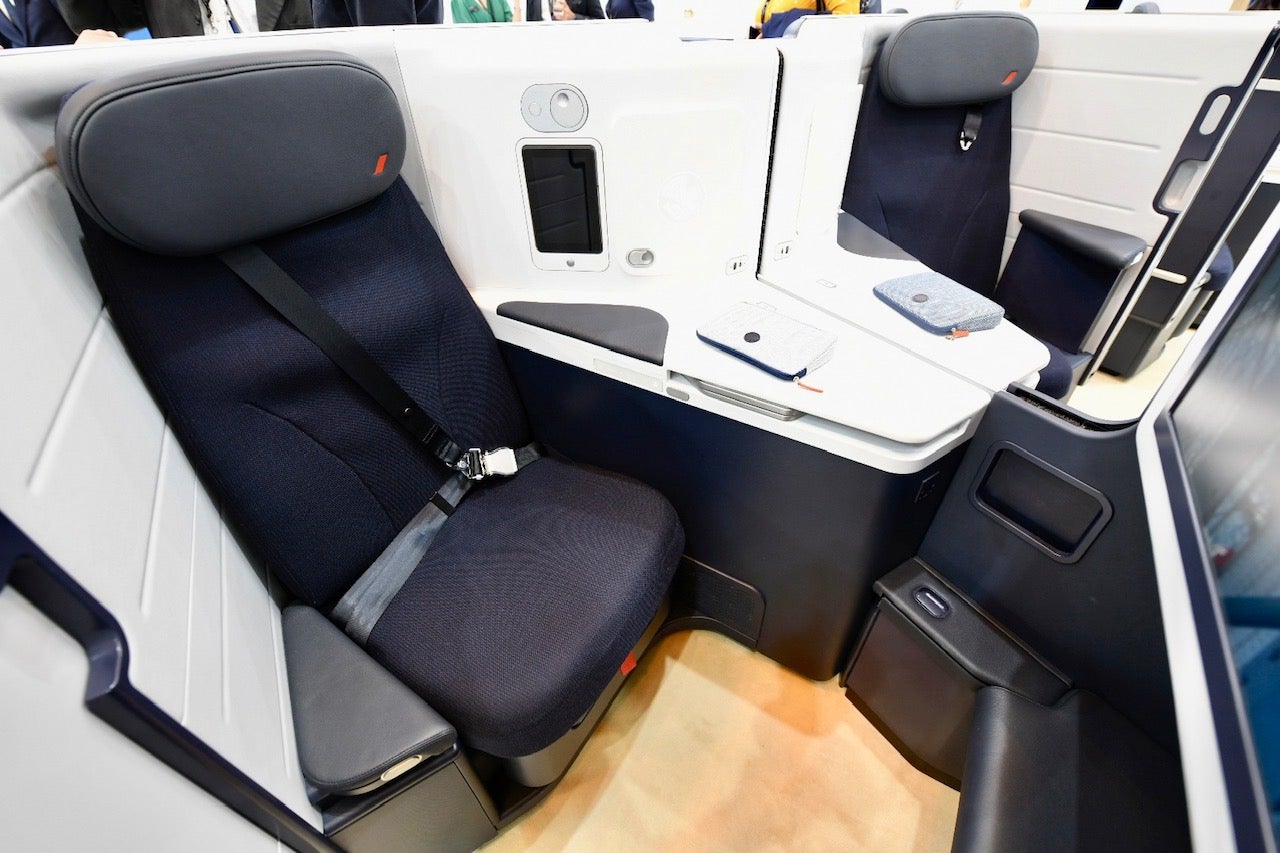 The airline currently flies 20 A350-900s and has 21 more on order. The first will be delivered and put into service in July with the new cabin.
This complicates things for passengers who will need to look closely to see which type of A350 their flight will be on. The new configuration holds a total of 292 passengers — 48 business-class seats, 32 premium economy seats and 212 economy seats — compared to 324 passengers in the existing cabin — 34 business-class seats, 24 premium economy seats and 266 economy seats.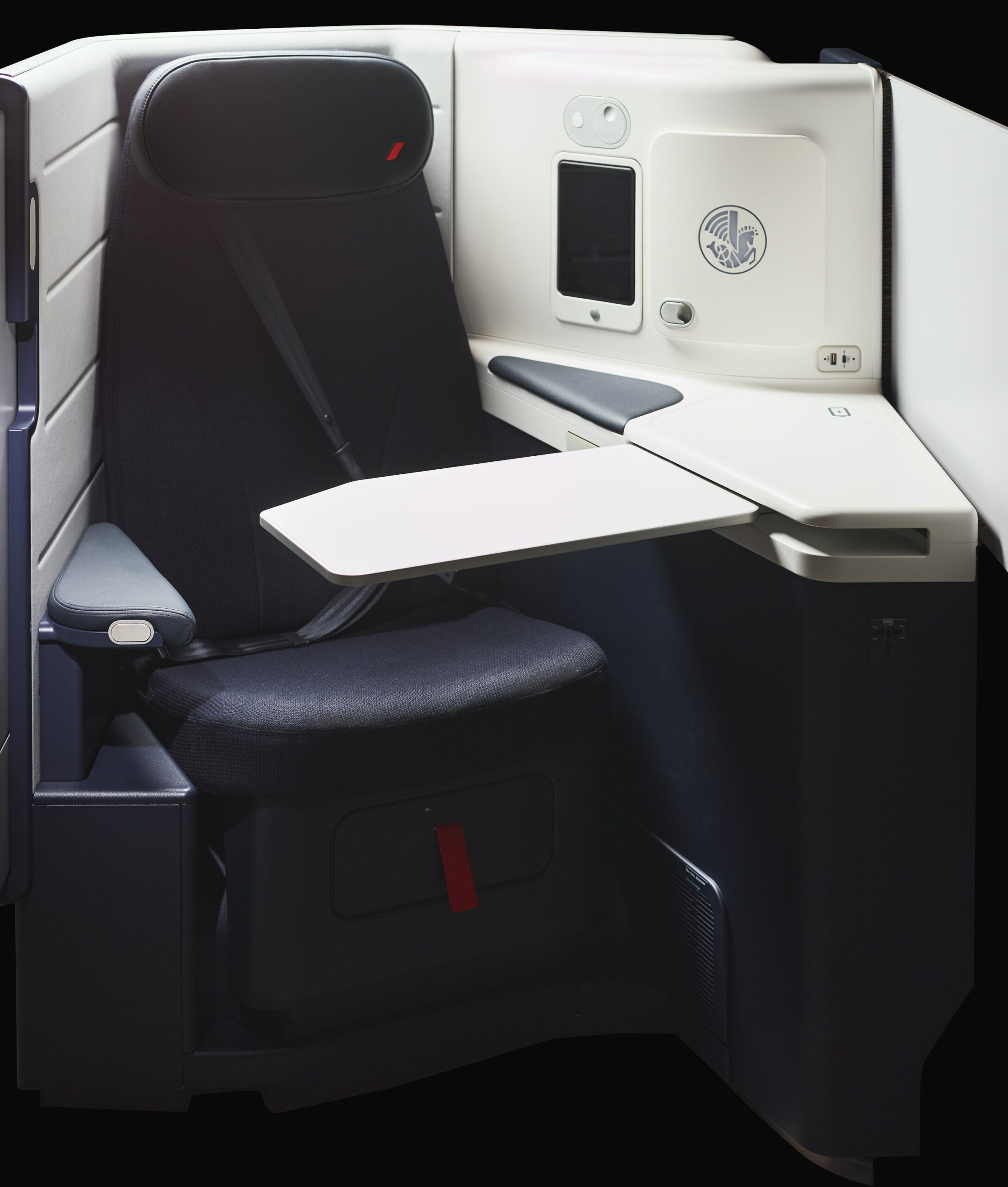 With such a large capacity mismatch, that could be a logistical nightmare in the event of equipment swaps. This suggests that the airline will be unable to use the new A350s interchangeably with the old ones. It is unclear whether Air France plans to operate the new jets as a separate subfleet.
Regardless, the new premium-heavy configuration means more business-class and premium economy seats coming to some routes, so there will be more opportunities to chase award flights or upgrades.