The competition between U.S. airlines is expanding to a new frontier: Naples, Italy.
Over the weekend, United Airlines filed a notable schedule change for service to Naples, as first seen in Cirium schedules. Specifically, the Chicago-based carrier will deploy the "high-J" Boeing 767-300ER on all flights between Newark and Naples this summer.
United's seasonal Naples service runs from May 3, 2024, to Sept. 30, 2024, and every single flight will be operated by the poshest plane in the airline's fleet. Not only will United deploy the high-J on every frequency, but it'll even fly a whopping two daily flights from Newark to Naples for much of the summer (from May 23, 2024, to Sept. 24, 2024).
Want more airline-specific news? Sign up for TPG's free biweekly Aviation newsletter.
The high-J Boeing 767-300ER features just 167 seats in one of the most premium-heavy configurations offered by a U.S. airline. There are a whopping 46 Polaris business-class pods (spanning 17 rows), as well as 22 Premium Plus recliners, 43 extra-legroom Economy Plus seats and 56 standard economy seats.
Of course, Naples is one of the most popular summer destinations for American tourists, and it isn't necessarily surprising to see the high-J flying there. After all, this past summer, United flew the jet to Naples for a few weeks in August and September.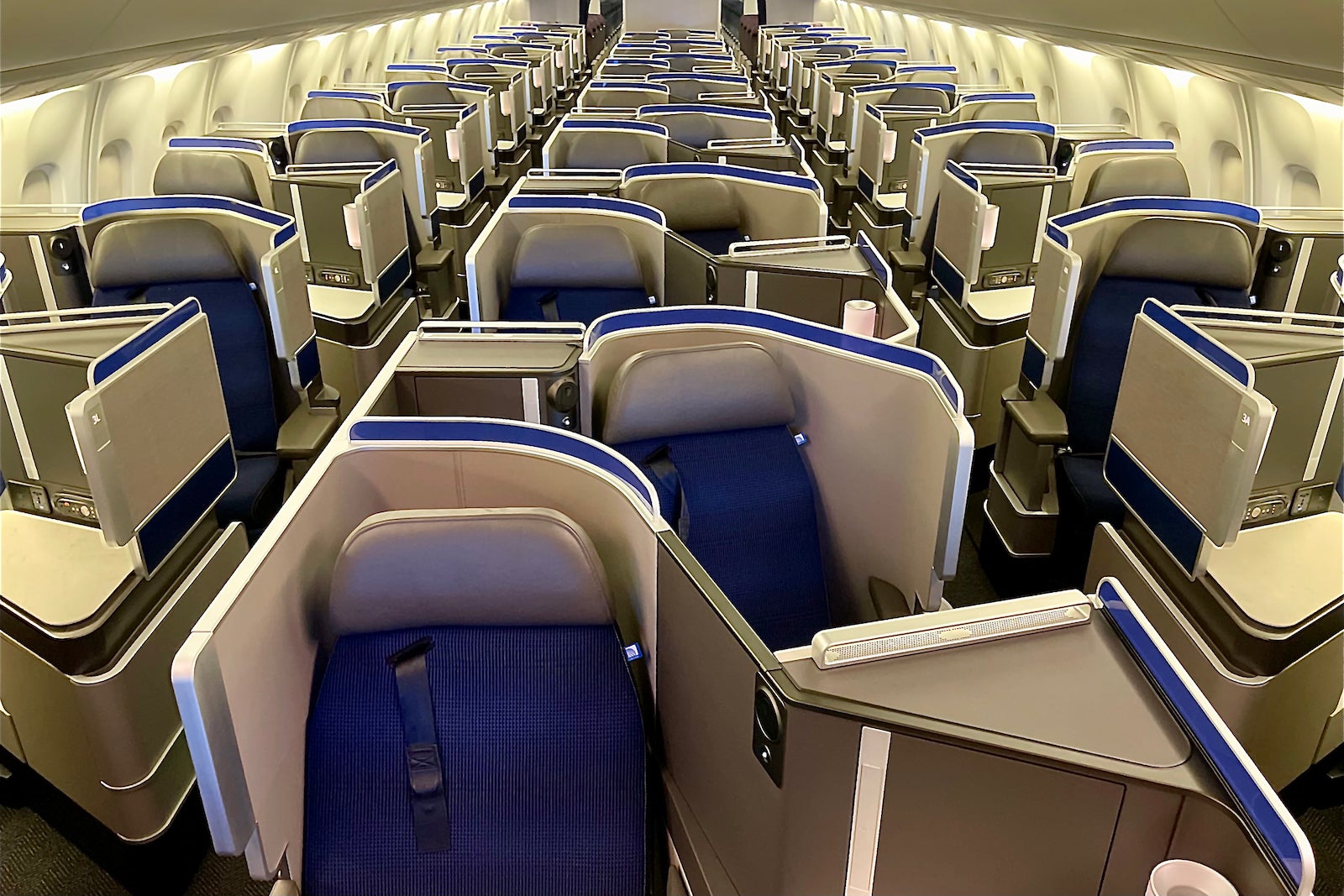 But while Naples may be popular with tourists exploring the Amalfi Coast or Capri, Italy, there's seemingly more to the story.
Over the past few weeks, both American Airlines and Delta Air Lines announced their hotly anticipated new transatlantic routes for summer 2024. While each airline is adding new flights, one of the most notable announcements has been service expansion to Naples.
American unveiled three brand-new destinations for next summer, including Copenhagen; Nice, France; and, you guessed it, Naples. The carrier will connect all three cities with new nonstops from Philadelphia.
Meanwhile, Delta's announcement, while not as splashy as American's, includes two new routes from New York: one to Munich and another to Naples.
Delta's new Naples route will commence on May 23, which (perhaps unsurprisingly) is the same day that United will upgrade its Naples service to two daily flights. (American's service doesn't kick off until June 6, after the busy Memorial Day holiday weekend that traditionally kicks off the busy summer travel season.)
The three major U.S. airlines are no strangers to competition, especially in the Northeast where they fight for market share in New York and the entire region.
In this case, each of the carriers is serving Naples from one of their primary transatlantic hubs, which means that flyers from all across the country should have plenty of one-stop options for getting to this Italian port city.
The other good news for passengers is that the increased competition should help drive down prices. In United's case, the plethora of premium seats on the high-J Boeing 767 might also translate to additional award and upgrade availability, but a spot check at the schedules shows that's not the case just yet.
When all is said and done, this upcoming summer is shaping up to be one of the busiest for service to Europe. This is the most nonstop service that Naples has ever seen from the U.S. Now-defunct Air Italy used to fly between New York and Naples in the mid-2010s, Cirium schedules show.
Meanwhile, overall departures in July 2024 are about 6% higher than the last highest month in recent record (July 2023), Cirium schedules show. There are more than 18,200 flights scheduled from the U.S. to Europe this coming July.