If you're flying to or from Italy on Friday, brace yourself for delays and cancellations. Airport strikes are set to ground thousands of domestic and international flights across the country.
The nationwide 24-hour strike, which will see walkouts across control towers and ground control handling services, has already forced ITA Airways to cancel at least 200 flights.
Plenty of other airlines are primed to follow suit, including easyJet:
Like most airlines operating to and from Italy, we may see some disruption to our flying program on this date. We advise customers traveling to, from or within Italy on Friday, October 21st to allow additional time to travel to and from the airport and to check the status of their flights.

Should any flights be canceled then we will contact customers via email and SMS using the details provided at the time of booking and check-in. For canceled flights only, we advise customers not to travel to the airport but to transfer their flights free of charge or take a refund.

Although this is outside of our control, we would like to reassure customers that we are doing all we can to minimise any disruption that may occur as a result of the strike action.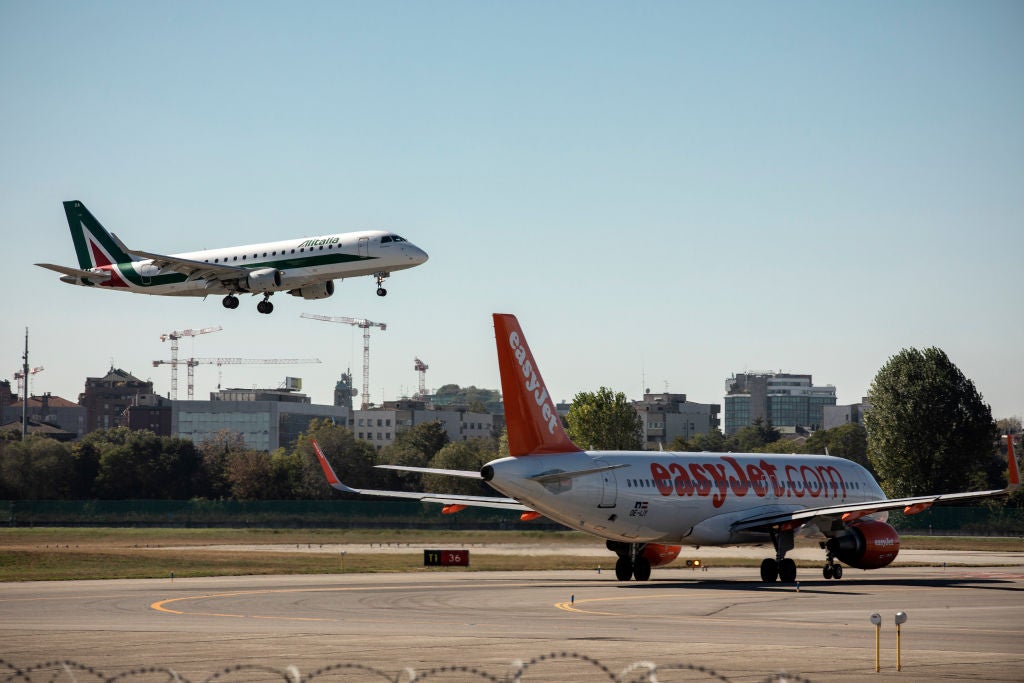 Related: The key dates for when travel is set to be disrupted in the coming months
This strike has erupted due to a fight over pay and working conditions for members of the national air traffic control firm Ente Nazionale per l'Assistenza al Volo, whose members play a vital role in keeping Italy's airports running smoothly.
The latest strike to hit the European transportation sector this year, it follows a similar 24-hour walkout by air control staff in France in mid-September when major airlines were forced to halve their schedules.
If you're looking for good omens from that walkout, despite the likes of Air France putting the kibosh on around 400 of its 800 flights, plenty of planes did manage to make it to France during the strike day. Also, judging by the comments from easyJet, it seems clear airlines are hopeful that many of the operations will still go ahead in some form or another.
If you have plans to fly to or from Italy in the coming days, be sure to contact your airline as soon as you can to ensure you won't get stuck.
If your trip is affected going into the weekend, here's what you'll need to know:
What if my flight is affected by strike action?
In 2012, the European Court of Justice ruled that airlines should compensate passengers if they're denied boarding because of a strike after the strike takes place.
In other words, if the strike is on a Monday, but your Tuesday flight is delayed or canceled as a domino effect, you are still entitled to compensation, as well as a refund or a replacement flight.
How much compensation am I entitled to?
Under current European Union regulations, you could be entitled to between 250-600 euros (about $247-$584), depending on the length of delay and distance of travel.
If your flight's delayed for long enough, your airline must also give you:
Food and drink.
Access to phone calls and emails.
Accommodation if you're delayed overnight, as well as journeys between the airport and the hotel.
Read this guide for more information on strike-related compensation for canceled flights.