Editor's note: This post has been updated with new information.
There have been some busy holiday travel periods marred by cancellations and delays over the past year.
However, since carriers have made some changes in recent months, there's hope that summer 2023 travel might look far better than the holidays last year. This past Memorial Day weekend, for example, seemed relatively uneventful.
Demand is already heavy as peak summer travel approaches. Last month airlines saw some of their busiest days dating back to the start of the pandemic — Friday, May 26 of Memorial Day weekend had the highest number of TSA passengers screened at 2,744,469.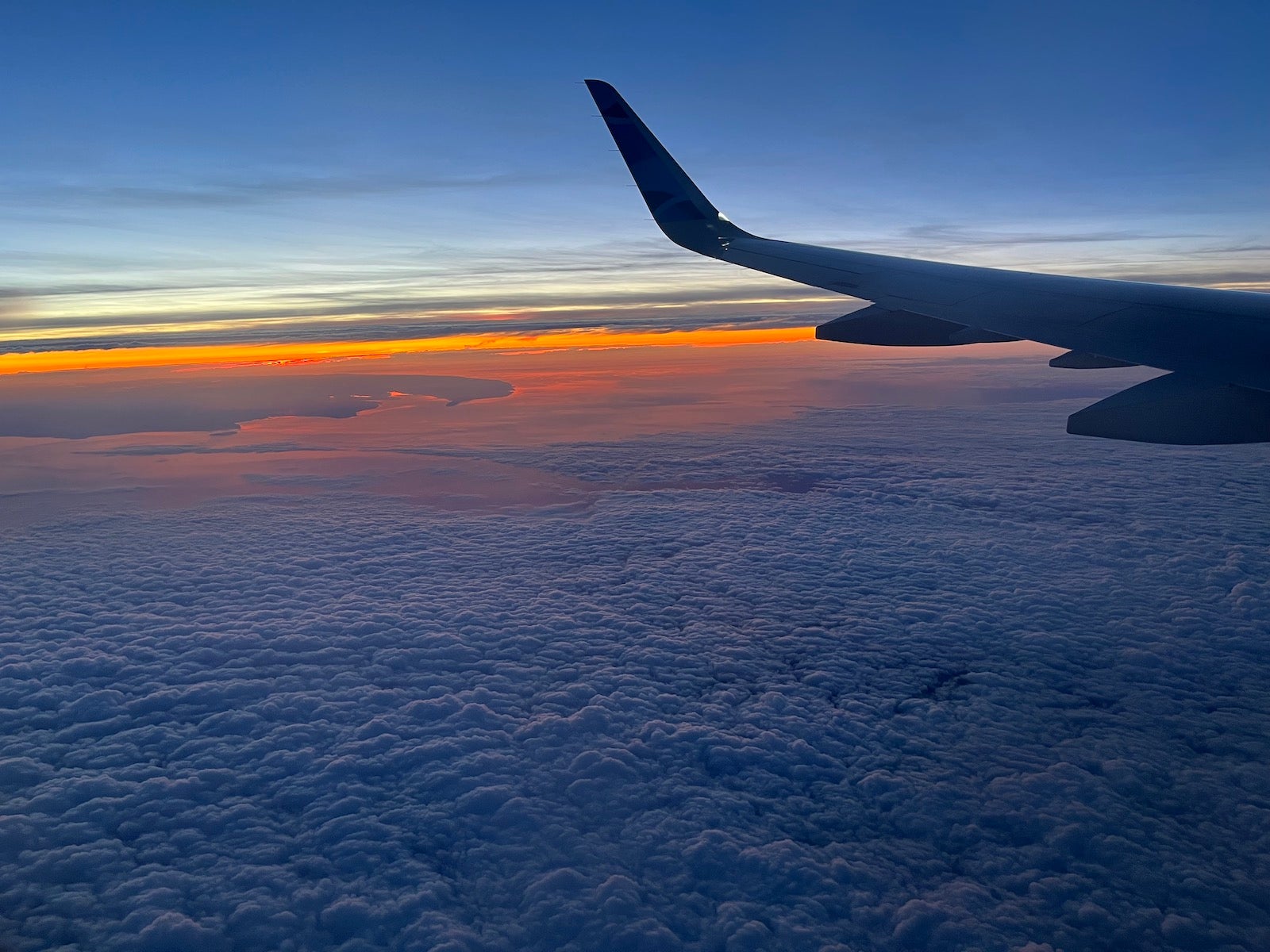 Amid warnings last year that air travel wouldn't improve until 2023, we've been cautiously optimistic. Is it getting better out there?
Even if it is, there are some lessons we learned over the last year of travel that you might want to keep in mind as you prepare to head to the airport for your summer flight.
Consider arriving a day early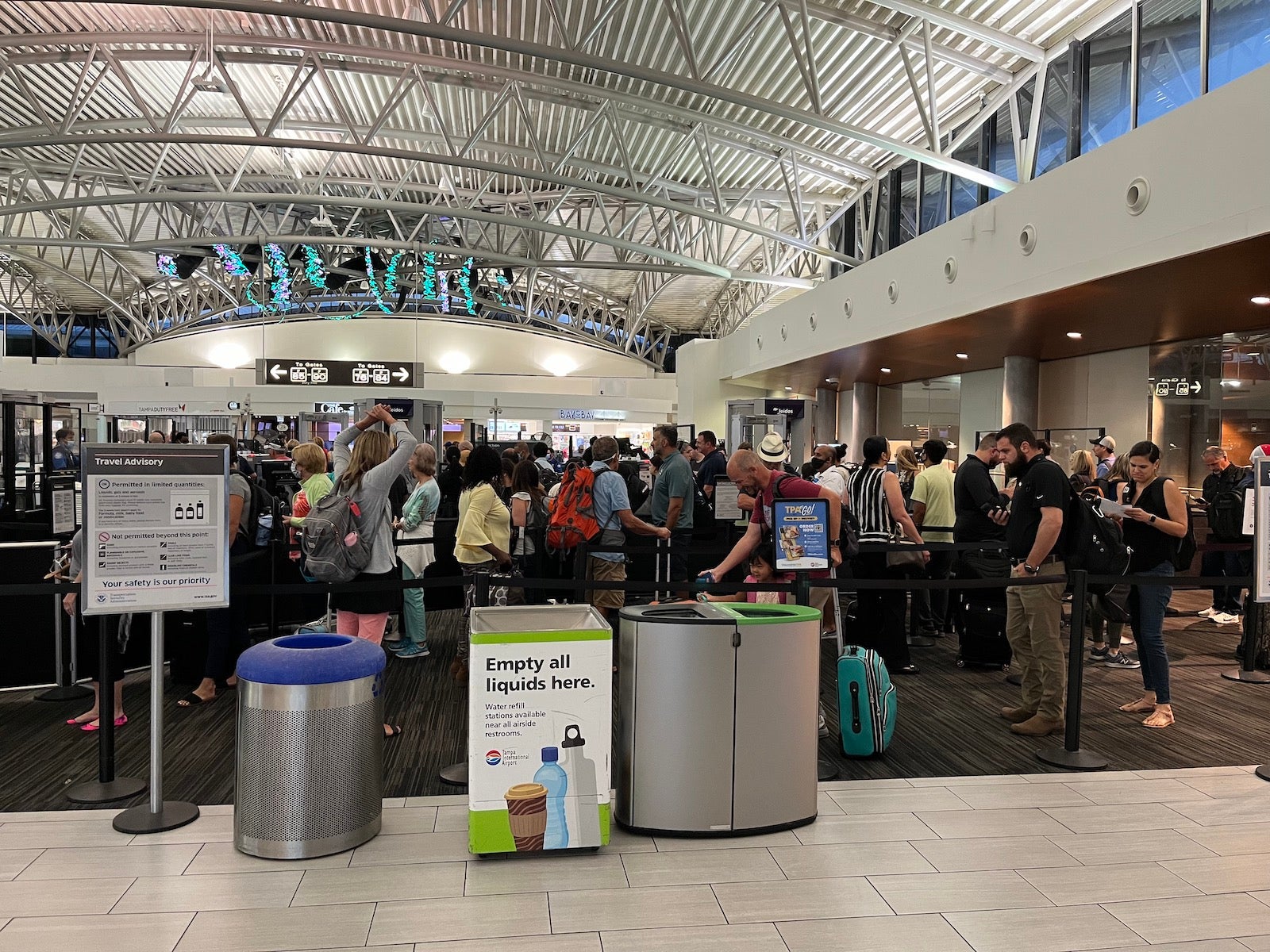 Your summer travel plans are likely set in stone already, but if you're still holding off on booking flights, try to give yourself a bit of extra time to work with.
If there's a can't-miss family celebration, wedding or another event you're hoping to make, any disruption — anything from thunderstorms or hurricanes to mechanical problems and airline staffing challenges — could throw a wrench in your plans. On top of that, airlines are flying thinner schedules to ensure staffing can meet demand, so planes will likely be full. This means that if you run into a cancellation, airlines may not have a spot for you on the next flight.
Padding your travel schedule to arrive a day early could be critical to ensuring a hiccup in your itinerary doesn't derail your entire trip.
Stay updated on airport news
Keep an eye on the social media feed for the airport you visit. This can be a good way to clue yourself into potential challenges you could face along your trip.
Whether it's an early warning to reserve a parking spot in advance because availability may be limited or a notice about some sort of operational issue at the airport, these messages will usually end up on the airport's Twitter or Facebook feed.
TPG also recommends taking a look at FlightAware data to see what delays could be impacting your airport or the location where your plane is departing. This goes for major airports both in the U.S. and abroad.
Remember that the Transportation Security Administration app can help you get an early sense of the type of wait you might encounter at the security checkpoint as well.
Learn US Department of Transportation policies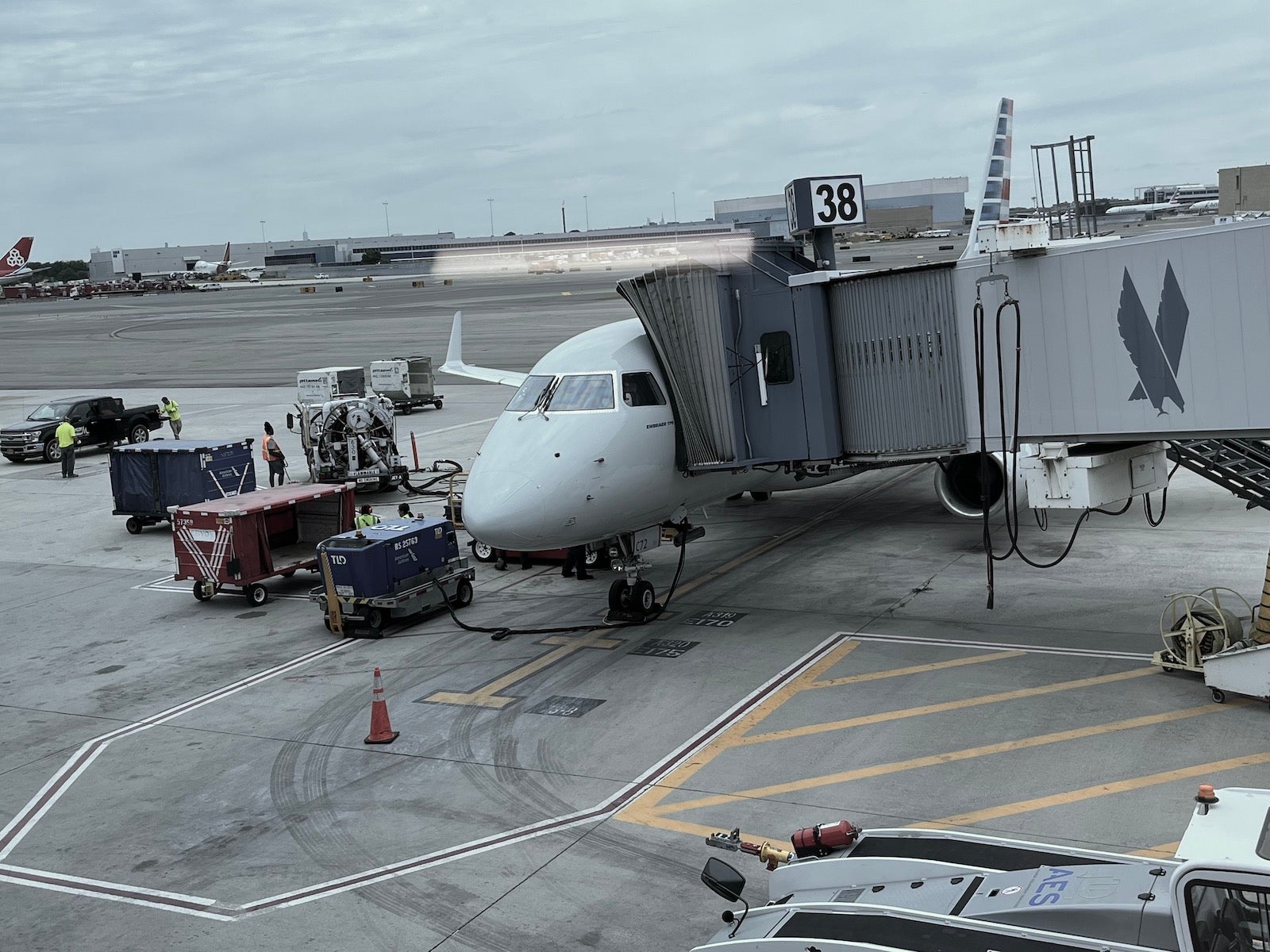 Make sure you know your travel rights as outlined by U.S. Department of Transportation policies — a major focus of the department of late. It has rolled out a new website that lays out passenger rights.
One key right to keep in mind: You're entitled to a refund if your trip is canceled or significantly delayed and you ultimately choose not to fly.
It's also important to know what the airline should reimburse you for when it comes to hotel stays, food and ground transportation due to a major disruption within the airline's control.
Bookmark the TPG points and miles valuations page, too, so you can do the math to figure out what to choose if the airline offers you a choice of cash or miles for your trouble.
Watch the weather at key hubs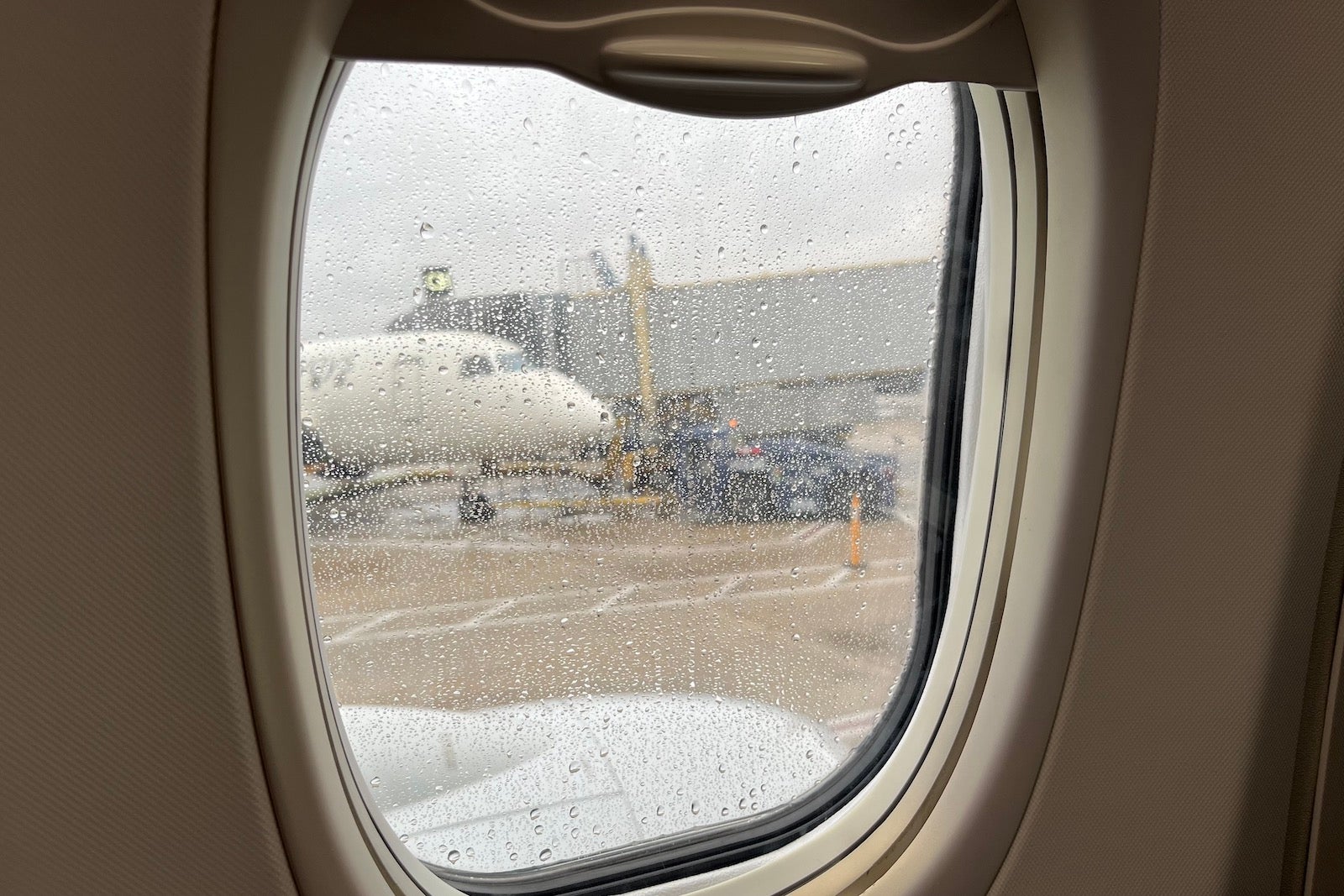 If the weather looks clear where you are — and at your destination, for that matter — you can still run into trouble even if you haven't seen a drop of rain or storm cloud.
Last summer, we repeatedly saw how a storm system in New York or Florida could snarl traffic along the entire East Coast since so many key airline routes go through those corridors.
If you're traveling from Miami International Airport (MIA) to Chicago's O'Hare International Airport (ORD) on American Airlines but New York and Washington, D.C. — both cities with key American hubs — are experiencing bad weather, it's possible that residual effects could disrupt your itinerary.
Keep a close eye on the weather in your origin city, destination and connecting city, but also stay generally aware of bad weather events at regional hubs for your airline. It could give you an early sense that trouble is on the horizon for your schedule.
Know your way around your airline's app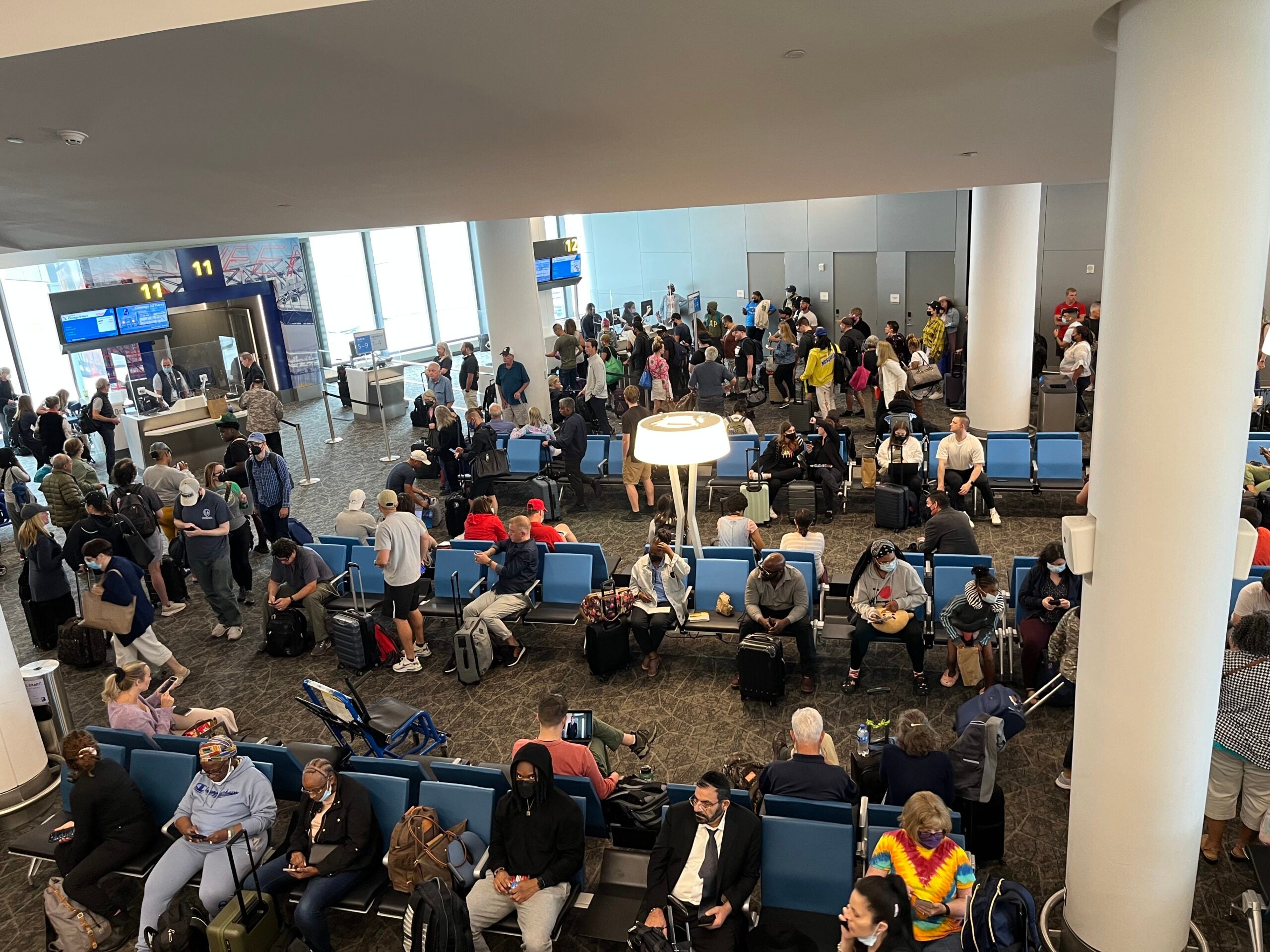 On way too many occasions last summer, my airline's app came in handy as I ran into cancellations and delays. However, I rarely called customer service, and I never stood in one of those incredibly long lines to talk with a customer service representative at the airport.
By using the airline's app, you can often rebook yourself on a new flight in a matter of seconds. You may even be able to make multiple changes if the first flight you find isn't ideal. (Still, you should try to book the first thing you find that at least somewhat works with your schedule because even that may quickly disappear).
When there are mass flight disruptions, it may be challenging to find a new flight that's convenient, but the app can save you a lot of time waiting on hold or in line.
You can also use the airline's app to spot early signs of trouble, such as when your flight's incoming plane is running into a delay that is likely to affect your flight downstream.
Have a backup lounge
The overcrowding issues at lounges that began to manifest before the coronavirus pandemic certainly did not disappear in 2022. In fact, they seem to be persisting into 2023. These issues can be particularly troublesome on days when mass flight disruptions leave many travelers stranded in airports.
For that reason, you could face a wait to get into a lounge during your trip which — depending on the length of your layover or departure time — may make it impossible to wait or generally not worth waiting. This can mean having to brave the airport concourse with most other travelers for a preflight meal or drink.
Keep in mind that some cards may give you alternative options for lounge access. For instance, cardholders of The Business Platinum Card® from American Express can access Centurion lounges, Priority Pass lounges(enrollment is required), and — if they're flying Delta Air Lines — Delta Sky Clubs.
Like many aspects of travel this past year, having a backup plan goes a long way.
Consider AirTags, or try not to check a bag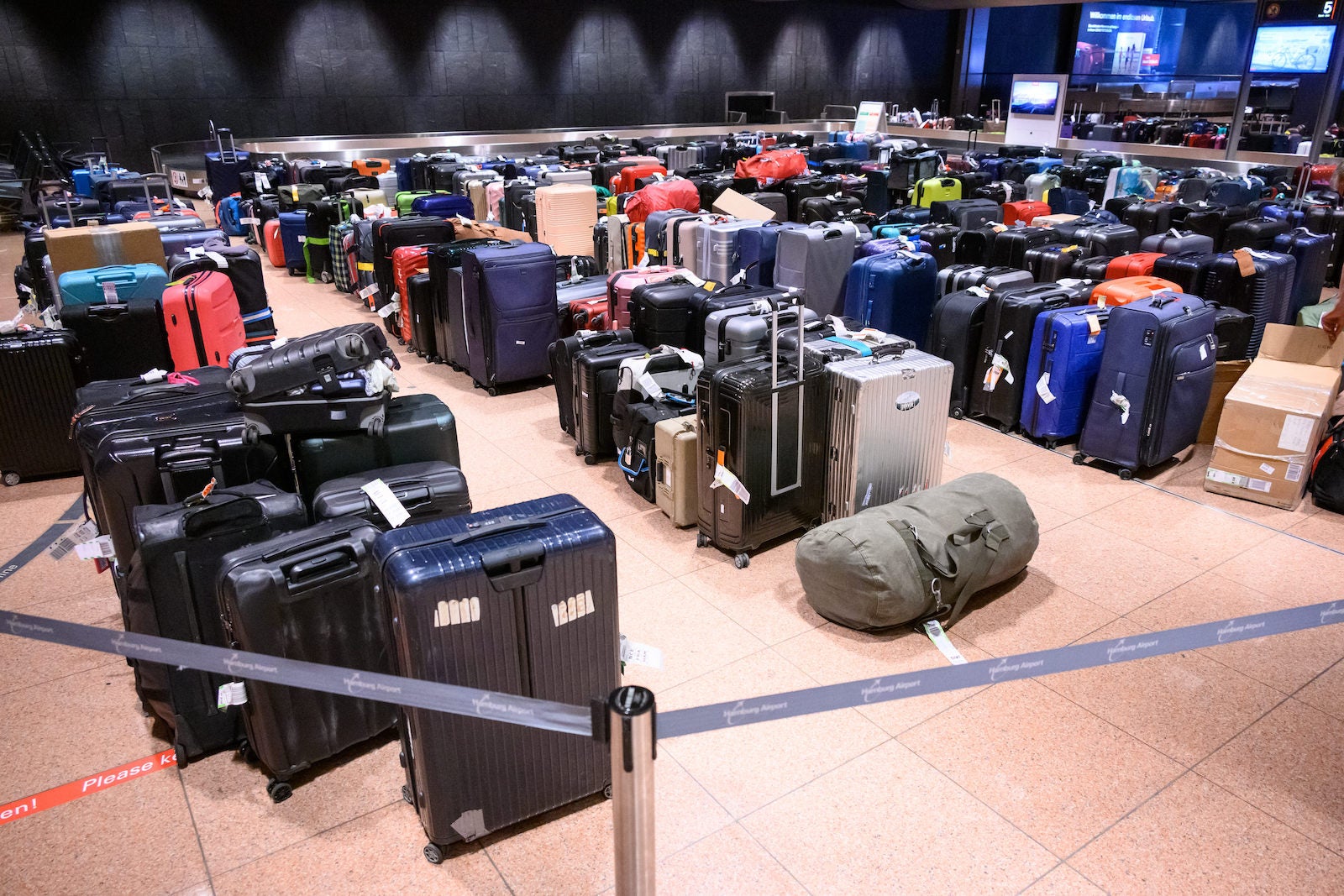 From mountains of luggage in Europe to lost bags during disruptions at domestic airports, the rocky summer and winter for air travel included nightmare scenarios for many travelers when it came to luggage.
Particularly when there are cascading delays and cancellations affecting many flights, the luggage situation can start to be a mess and your bag could get left behind. This is especially true when your itinerary changes.
The best way to ensure your bag is with you when you land is to pack everything in a carry-on bag. This means you'll have to make sure the contents of your bag are compliant with the TSA's 3-1-1 rules, that your bag size is compliant with airline carry-on policies and that your ticket allows for a full-size carry-on.
We've also seen just how important AirTags can be for locating your bag if it goes missing. At the same time, some travelers have learned the hard way that being able to locate your bag and getting it back can be two very different things. (One traveler had to fly back to Europe a second time to retrieve his family's luggage.)
Still, it helps to know where along your journey your bag went missing.
Plan ahead for airport car rentals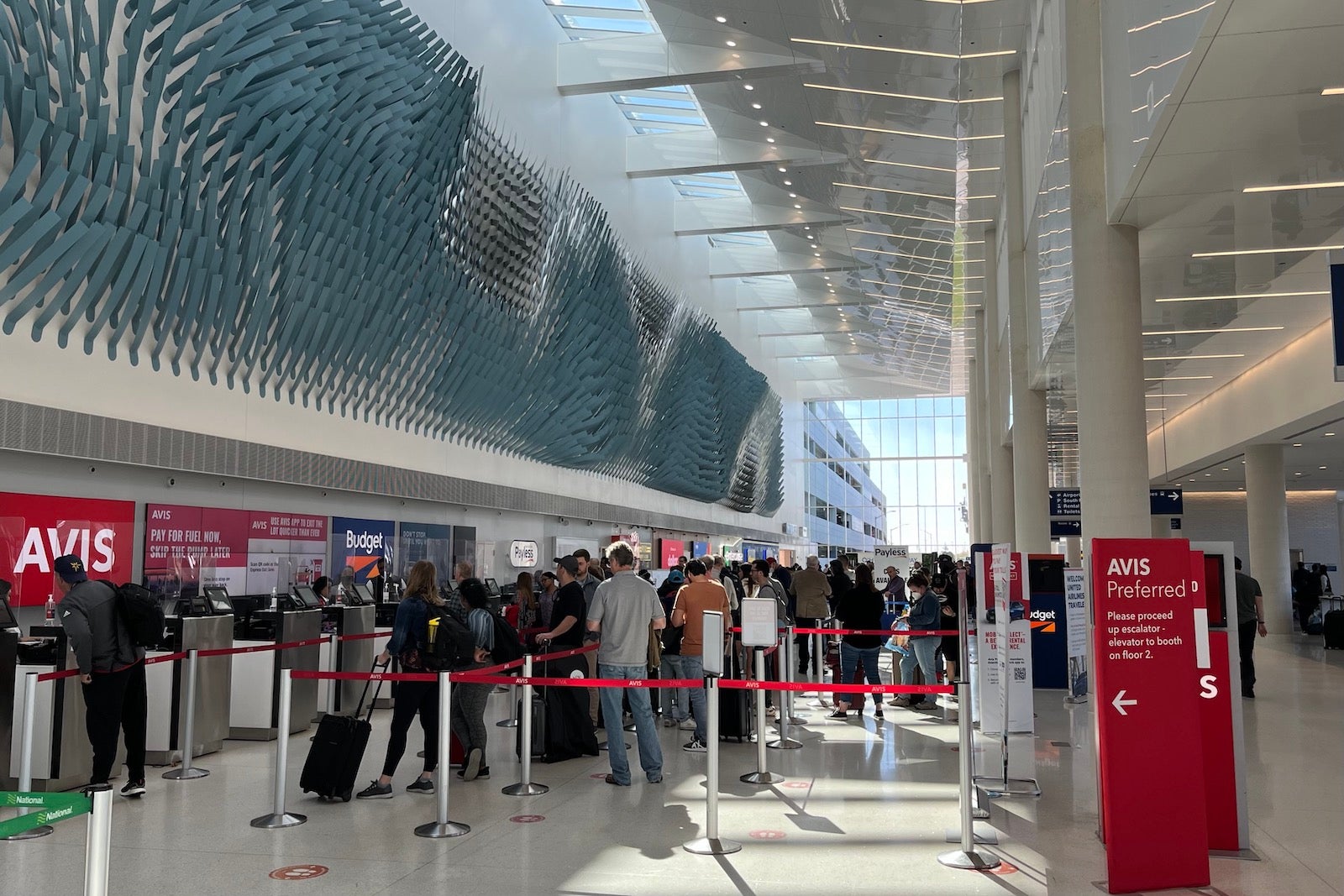 While car rental companies continue working to increase their inventories after many companies sold off cars during the pandemic, things are still not entirely back to normal on the car rental front. From inventory to staffing issues to high demand, you can certainly still see long lines at car rental locations. It's not exactly enjoyable to wait in a long line after a flight.
Plan ahead by ensuring you're enrolled in your car rental company's loyalty program to tap into skip-the-line privileges; you can use credit card elite status benefits with rental car companies to ensure you won't have to stand with most of the other travelers looking to check out.
Bottom line
If there's a silver lining from the many flight disruptions experienced in 2022, it's that travelers now know to be equipped with plenty of strategies if things go awry on future trips.
Since it could be 2024 or beyond before things truly get back to "normal," know that a bit of planning could go a long way toward making your summer air travel experiences as pain-free as possible.
Related reading: