I've been a fan of the World of Hyatt program going way back to when it was called Gold Passport. However, I was relatively late to becoming a Hyatt Globalist, having only achieved it five years ago.
I've come to regard having Globalist status as indispensable for my travels, and I have learned a lot about this program over the last five years.
So if you're on a quest to become a Globalist before the end of the year, read this first. Here are nine things I've learned about Globalist status and how it's changed the way I travel.
The perks of being a Globalist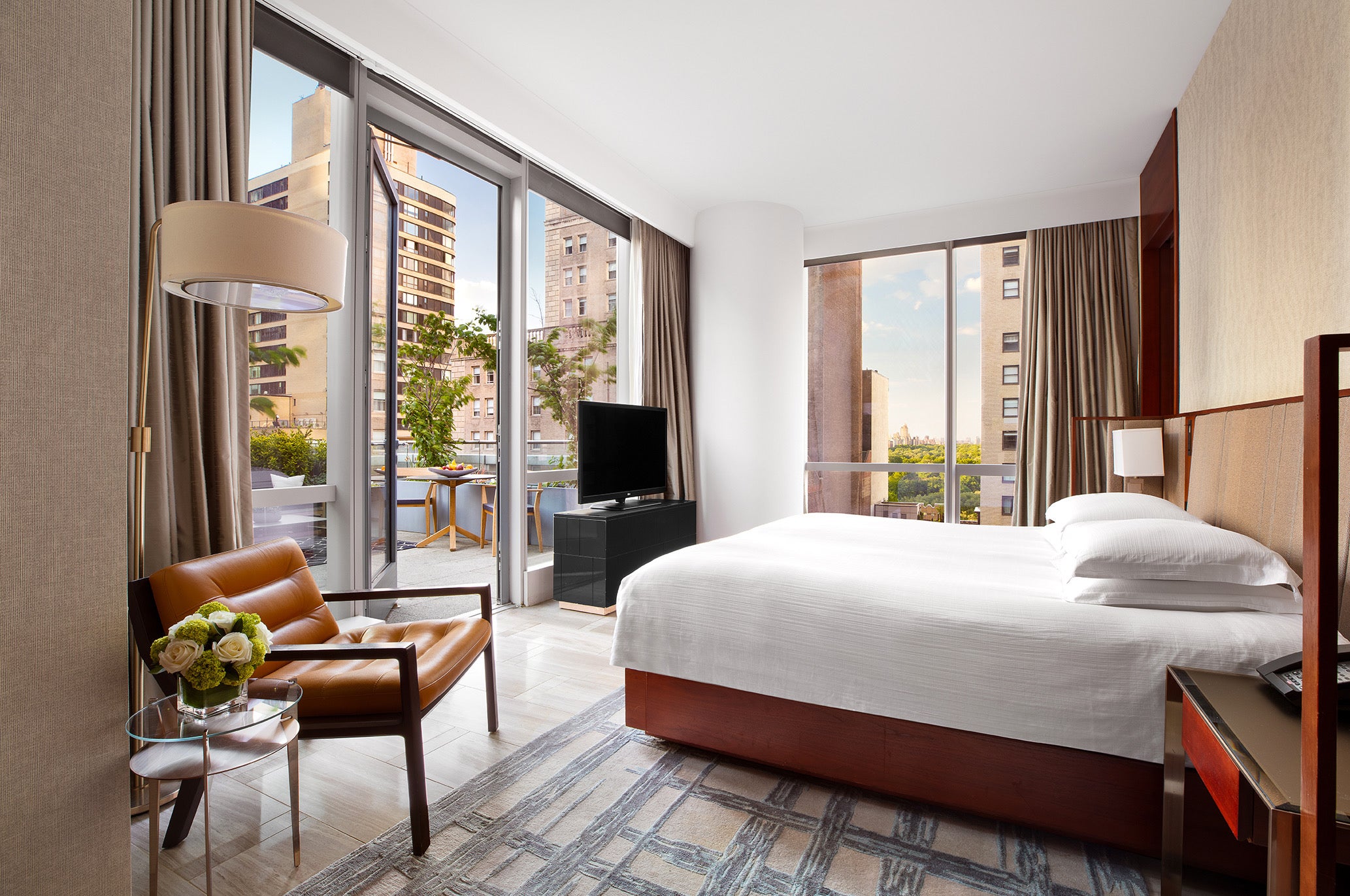 Globalist is the highest of the three elite tiers of the World of Hyatt program, with Explorist being the middle tier and Discoverist being the entry level.
However, I've found the gap between Explorist and Globalist to be very wide, which makes sense considering you need 60 night-stay credits or 100,000 base points for Globalist status. That's twice as many as are required to reach Explorist status.
The perks that Globalists receive over Explorists:
Waived resort fees on all stays, not just award stays.
Room upgrades including standard suites, when available.
4 p.m. late checkout, when available.
Free breakfast or club lounge access.
Priority early access to rooms.
Access to My Hyatt Concierge (technically a milestone benefit for reaching 60 night stays).
These are extremely valuable benefits if you travel a lot. Free parking on award stays and breakfast on all stays can easily bring $500-plus in value on long stays in expensive cities. Plus, suite upgrades can make the experience even more enjoyable, especially if you're traveling with family. And if you're booking a trip for a friend, you can even share your benefits with them using Guest of Honor.
Related: 7 strategies you can leverage to snag valuable Hyatt Globalist status
9 lessons that I've learned from being a Globalist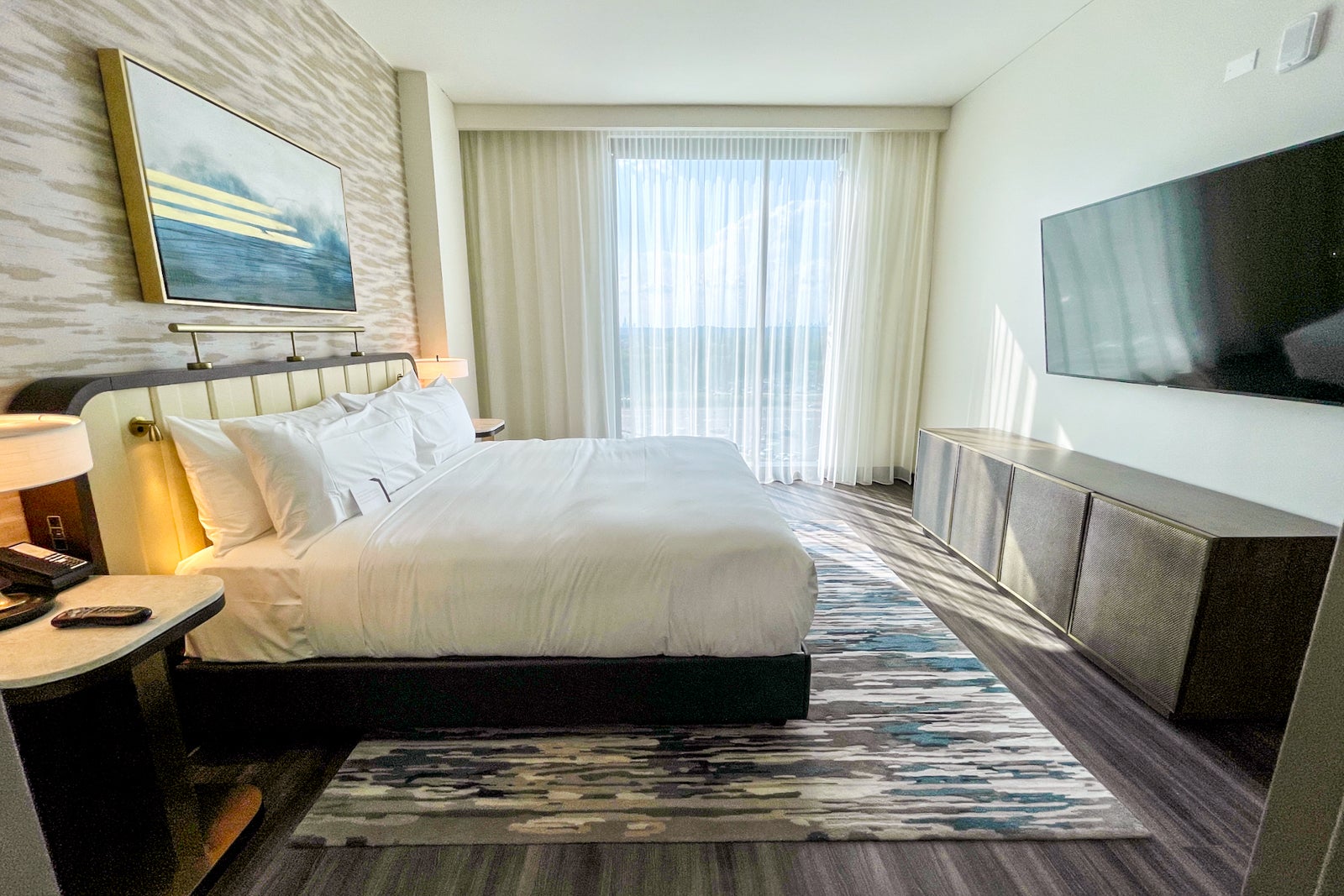 That's no shortage of extra perks, and I've made good use of them over the past five years. Here's what I've learned along the way.
Being a Globalist changes how I plan trips
When you can enjoy free parking on award stays, free breakfast and waived resort fees, you can rethink how you plan your award trips.
For example, on a family trip to Seattle, we had originally decided it would be more economical to stay at a Hyatt Place in the suburbs. But once we realized that we wouldn't incur any additional costs if we stayed downtown, we decided to stay at the Thompson Seattle.
We certainly wouldn't have stayed there if we had to pay $54 per day for parking, a $25 daily "destination fee" and purchase our own breakfast, for a total of over $100 per day.  And by using a confirmed suite upgrade, our family of five was able to fit comfortably in one room.
Related: Which hotel has the best free breakfast? TPG ate 10 meals to find the winner
Leverage your concierge
Although I've held top-tier status with several airline and hotel programs over the years, I've never had an experience quite like having a My Hyatt Concierge.
My travel plans tend to be very fluid, and it's a tremendous timesaver for me to quickly email my concierge and ask her to make, cancel or change my reservations, rather than having to do so online or over the phone. And I can also learn from a quick email request answers to questions like which properties in Paris can accommodate a family, or what days of the month have standard awards available. This advice can save frequent travelers like me countless hours of research.
Related: Hyatt Globalist Concierge may offer to auto-enroll elites in new promotions
Use the World of Hyatt credit cards to maintain status
You need 60 night-stay credits to qualify or requalify for Globalist status. I love that you can earn these credits from either paid or award stays, but frankly, I can't be away from home nearly one-sixth of the year.
Thankfully, I start off each year with five night-stay credits from the World of Hyatt Credit Card, and I earn another two night-stay credits for every $5,000 spent. I make sure to use the card for at least $15,000 of spending each year in order to receive a Category 1-4 award certificate, bringing my annual total of night-stay credits to 11 before I book a single room. And if I don't anticipate staying 49 nights at Hyatt properties, then I can bridge the gap to 60 nights by using my World of Hyatt Business Credit Card to earn five night-stay credits for every $10,000 spent, which is a slightly higher rate than the personal card.
Related: How to earn, use and make the most of your Hyatt free night certificates
Reserve now, pay later
Perhaps my favorite perk of being a Globalist is having my concierge reserve a room with points, but only having to pay for it later. All I have to do is have the points in my account two weeks before my arrival, and the reservation will be honored. This is a key advantage when booking rooms far in advance during the peak season or around major events, and it's an easy request for a Hyatt concierge to complete.
Try asking for standard award availability
One of the weaknesses of the World of Hyatt program is that properties have the ability to game the system by blocking standard award availability.
For example, I've seen downtown hotels classifying most of their rooms as being non-standard because they offer a "city view." If you see a hotel selling rooms that appear to be standard, but not offering them as awards, you can successfully push back on Hyatt sometimes. I've had my concierge contact the property and ask it to allow me to book a stay with points. It doesn't always work, but it's worth a try.
Double-check your bill
It's always a good idea to look at your bill before you check out of a hotel, but it's an especially good idea for a Hyatt Globalist.
This is because you'll occasionally get charged for things like breakfast or free parking on award stays that should be waived. As a Globalist, you don't always get free parking on award stays, but you should at any property that can bill it directly to your room. And don't forget that the terms of the breakfast benefit offered to Globalists include gratuities. 
Sometimes you have to ask for upgrades
I've found that I don't get upgraded rooms very often if I don't ask for them. And when I'm traveling by myself, upgrades usually aren't important to me. But when I do want an upgrade, my best strategy is to try to check in earlier in the day, if possible, and to look up what rooms are still available on the World of Hyatt app. If an upgrade request isn't granted, I've succeeded by showing the front desk staff the room I want on the app and by politely asking "Isn't it Hyatt policy to upgrade Globalist members to standard suites that are available?" 
Related: 8 tips to help you upgrade your hotel room for free
Request late checkouts at check-in
The 4 p.m. late checkout is a fantastic benefit, but it isn't guaranteed. If it's important to you, remember to mention it at check-in, rather than waiting until the day of checkout. 
Related: Guide to World of Hyatt elite status
Night-stay credits are granted on the day of checkout
If you're planning on spending New Year's Eve at a Hyatt, make sure you're aware that your entire stay will be credited to the new calendar year.
For example, if you stay at a Hyatt property from Dec. 21 to Jan. 1, you'll receive all of the 10 night-stay credits in the new year. Forgetting this can be a tragic mistake if you need that stay to qualify or requalify for Globalist status. But if you've already earned Globalist status, then you can use your holiday stay to ring in the new year with a head start on requalifying. Breaking up your stay into two reservations, with one ending on New Year's Eve, is a potential workaround.
Bottom line
I'm fortunate to hold top-tier status with several hotel chains, but being a Globalist in the World of Hyatt program is the one that I most cherish. By understanding the ins and outs of this unique program, you can maximize your experience every time you stay at a Hyatt.