Editor's note: This post has been updated with new information to reflect current gas prices.
---
While getting gas for your daily commute or filling up before a family road trip, you've probably groaned at the numbers on the screen at the gas pump. While prices have come down quite a bit in the last few weeks, they are still relatively high.
The national average for regular gasoline sits at $3.87 at the time of writing, according to data from AAA. This is over 50 cents more than the average this time last year, though still lower than what we saw a week ago when the national average was at $3.92 per gallon.
The prices may be even higher where you live. In California, the average gallon of gas costs an astounding $6.
Since the early months of 2022, the war in Ukraine and sanctions against Russia have dramatically affected the cost of crude oil … and the price at the pump. That swiftly led to the most dramatic price increases since Hurricane Katrina in 2005.
Related: Higher fuel prices do mean more expensive plane tickets, but it's not as clear-cut as you may think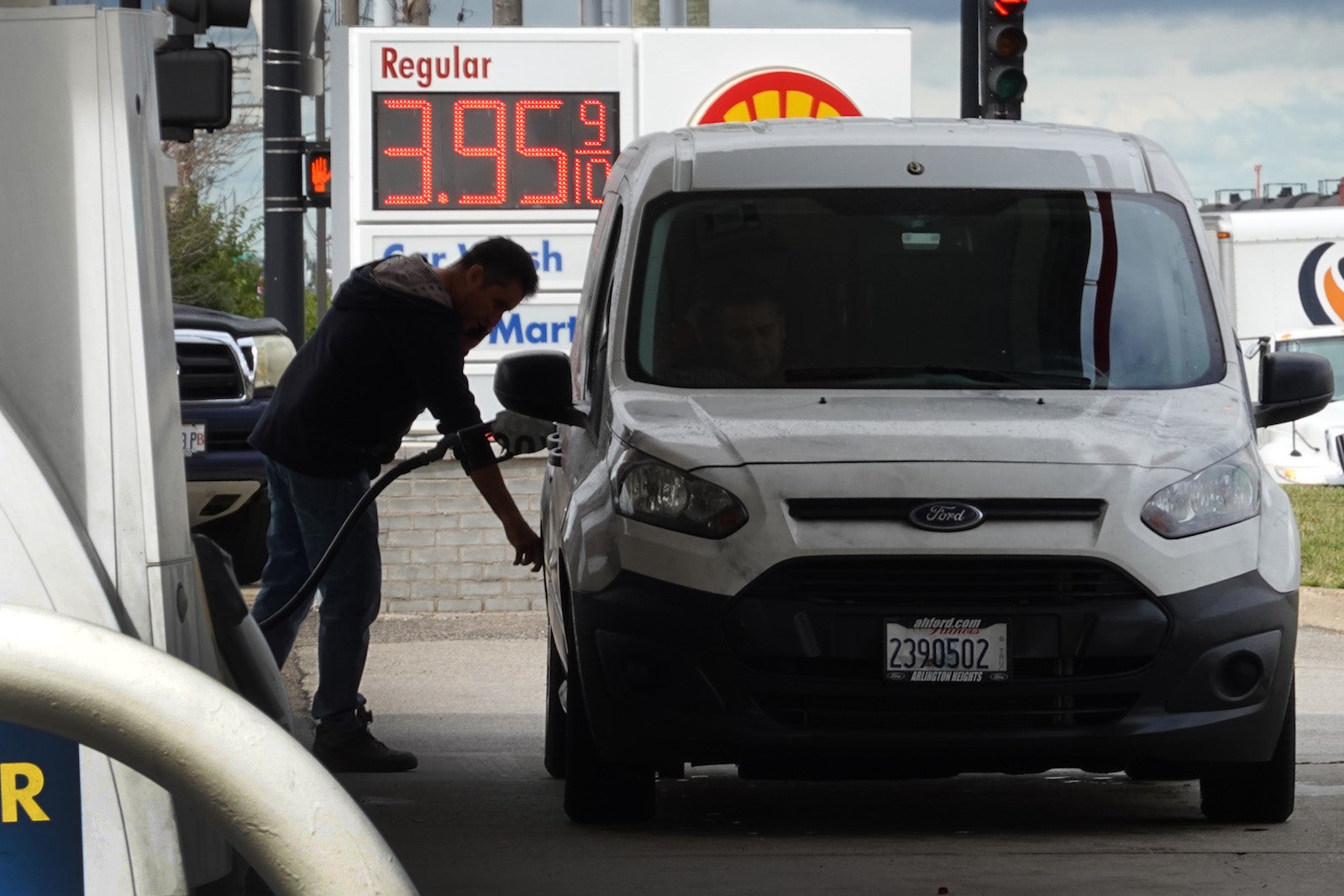 Given the uncertainty over the situation in Ukraine and the volatility in the global oil markets, it's difficult to know how long prices will stay high.
So, what can you do about it as you plan future travel, or navigate higher prices in your day-to-day driving?
Thankfully, the last few years brought a quiet surge of gas station rewards and third-party loyalty programs designed to save you money on gas. This means there are more ways than ever to avoid paying full price. It's possible to use one or multiple programs to save big on your next fill-up — and that's before factoring in any rewards you earn with your credit card.
Below are some of the more popular programs, in addition to a few stacking opportunities where you can use two or more of these programs to fill up. If you're strategic, you might even be able to turn a profit on your next trip to the gas station.
Fuel Rewards
Fuel Rewards, a third-party loyalty program specifically for Shell gas stations, has been an incredibly lucrative way to save on gas. Once you get to know the program and tailor a few shopping patterns, it's not too hard to build up enough rewards (earned in cents off per gallon) to make your next trip to the pump more affordable.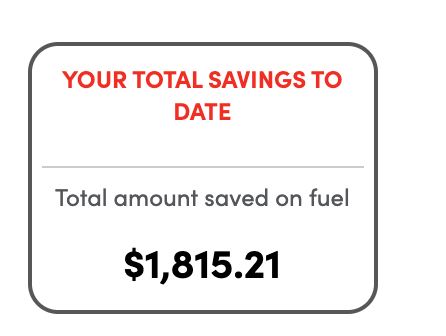 Sign up for instant Gold status, which gets you 5 cents off per gallon on your first fill-up. This stacks with any additional Fuel Rewards you earn — all the way up to making gas nearly free.
Fuel Rewards has dozens of national partners where you can use a linked credit card to shop and earn cents off per gallon on your next fill-up. There is also a dining rewards program, shopping portal and plenty of promo offers (like T-Mobile Tuesdays) that allow you to earn Fuel Rewards.
Related: Gas prices are dropping, but here are a few ways to save even more
Shop through the online portal and earn at least 5 cents per gallon. Link your Dunkin' rewards account and earn an additional 10 cents per gallon. Eat at your favorite local restaurant in the dining rewards program and earn 10 cents per gallon.
With those savings, in addition to having Gold status, your next fill-up will be at least 30 cents off per gallon. All Fuel Rewards fill-ups are capped at 20 gallons and once you start pumping, your savings are used, whether you pump one gallon or 20.
Circle K Easy Pay
Another way to save at Shell is with Circle K Easy Pay Debit. This program allows you to save 30 cents per gallon for the first 100 gallons or 60 days, depending on your location, after which you'll save 10 cents per gallon.
Here's how it works: You get a physical Easy Pay card that's linked to your checking account. You then use that card to pay for your fill-ups, with all savings automatically deducted. Cards are PIN-protected and become locked after three failed login attempts. The only downside is that you can't earn credit card rewards this way.
Related: The 8 most underrated loyalty programs and tools you should use
Pilot-Flying J myRewards Plus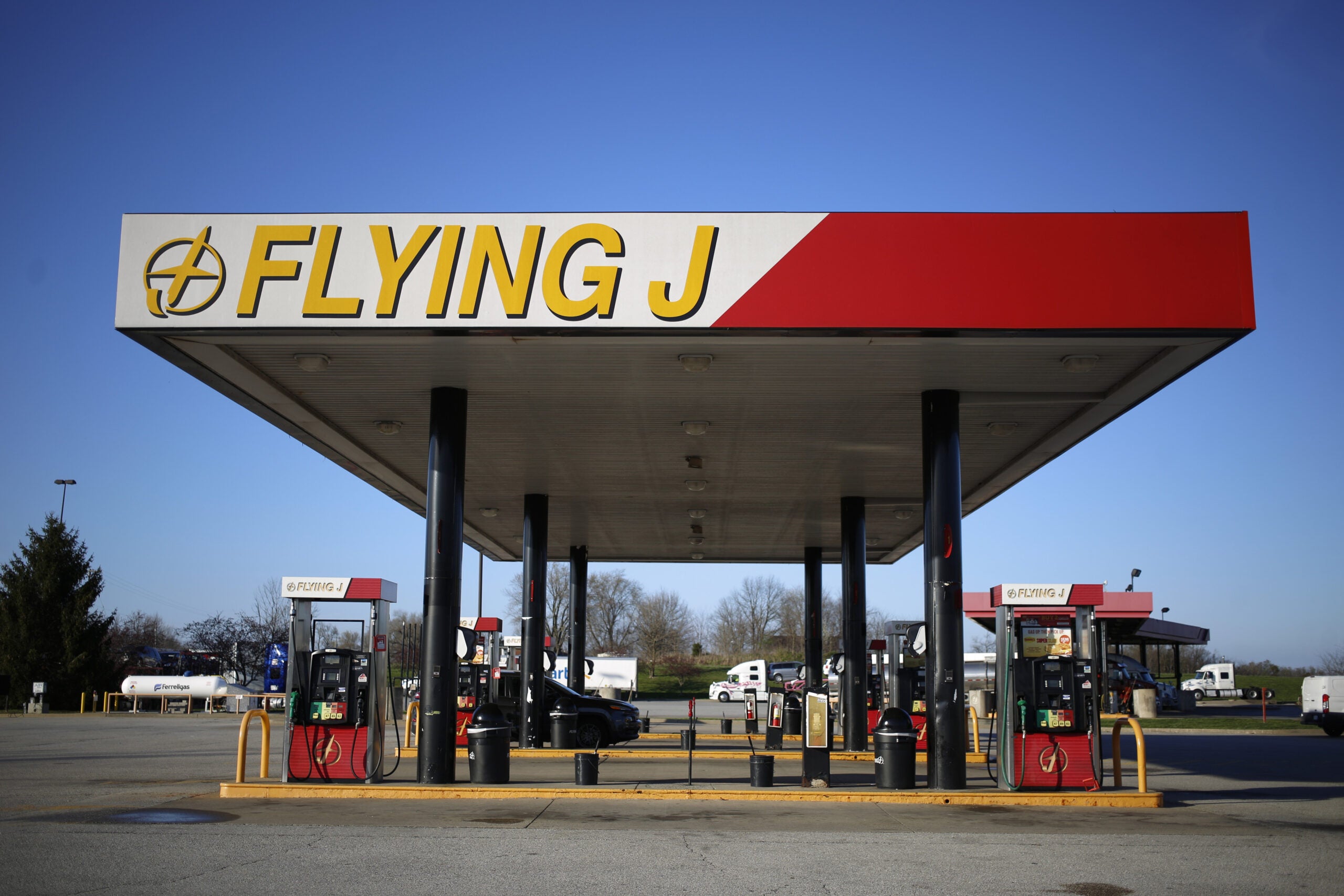 Pilot and Flying J have a joint loyalty program called myRewards Plus which lets drivers earn rewards on fill-ups and other purchases. Through Oct. 31, you can get a discount of 10 cents per gallon on all fill-ups when you pay for gas with the myRewards Plus app. This promotion should work at all Pilot and Flying J locations around the country.
Upside
This third-party app hit the scene a couple of years ago and has expanded significantly. It now includes restaurant and grocery store rewards, as well as savings at the pump. You can claim offers in the app to save a certain number of cents per gallon.
After you claim an offer, you have four hours to fill up at the specific station you selected, using a linked credit card. Cash back earned from the fill-up will then be placed in your Upside account, which you can cash out whenever you like. I like Upside because fill-ups with savings are good for up to 50 gallons.
Related: How to use these 7 credit cards to maximize your domestic US getaway
Pay with GasBuddy
The Pay with GasBuddy program continues to evolve rapidly and improve. It used to offer Shop Your Way points, but now it offers several levels of cash savings per fill-up. It introduced deals you can claim at specific gas stations right before you fill up, as well as a "gas back" shopping portal in the app.
Similar to Circle K Easy Pay, payment occurs with a physical card GasBuddy mails to you that is connected to your checking account. You pay with it at the pump. The amount you pump, minus any GasBuddy savings, is deducted from your checking account.
GasBuddy also offers a Pay with GasBuddy Premium option where you can save up to 40 cents per gallon after enrolling. This service costs $9.99 per month and guarantees that you save at least 20 cents per gallon (on up to 50 gallons per month). It also offers additional perks like roadside assistance.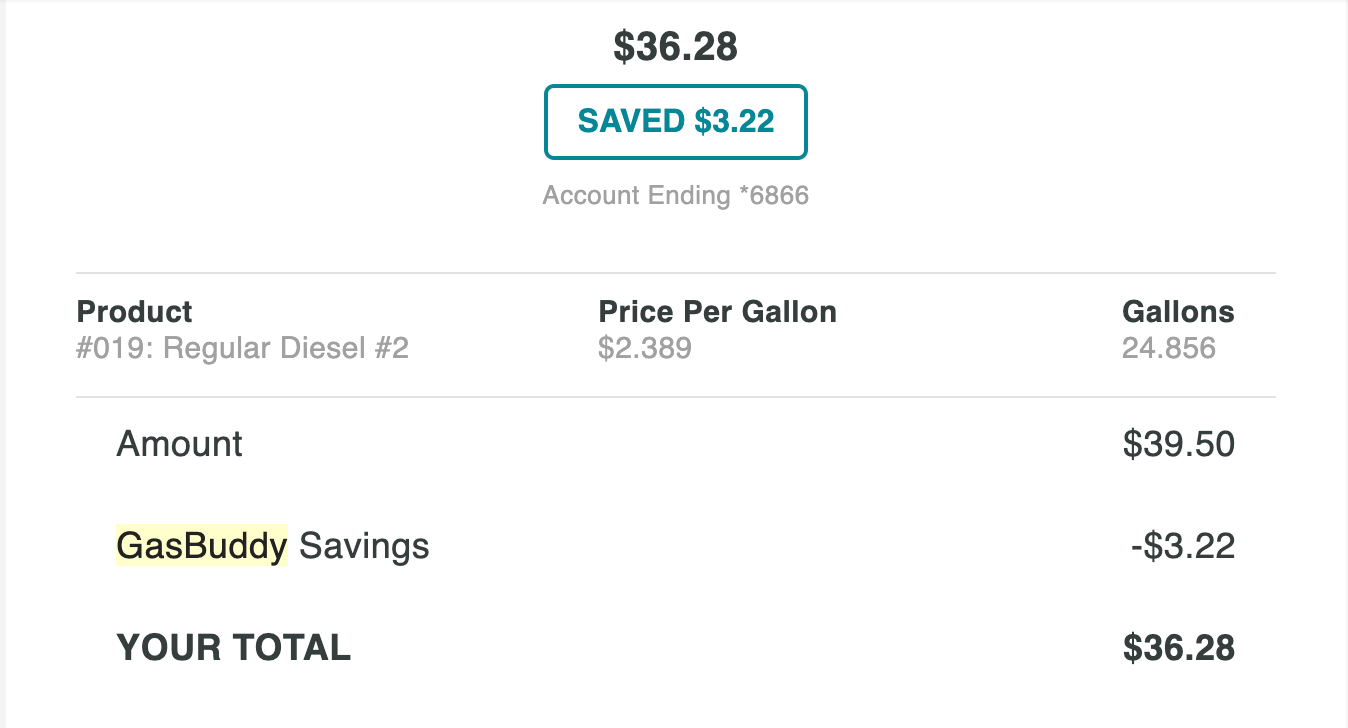 Grocery store fuel points
Nowadays, almost every nationwide grocery store has its own fuel points program or has partnered with an existing national gas station brand's program to offer fuel savings for your grocery shopping.
The newest entrant is Walmart+, which is Walmart's subscription service offering free two-day shipping on Walmart.com orders and other perks, similar to Amazon Prime. A subscription to Walmart+ costs $12.95 per month. Here's the great thing about it: That monthly fee is reimbursed as a perk of The Platinum Card® from American Express. (Cardholders get reimbursed with a statement credit after they pay for Walmart+ each month with their Platinum Card. The cost includes $12.95 plus applicable local sales tax. Plus Ups are excluded.)
Related: Save 10 cents per gallon at Mobil and Exxon with Walmart+
You get savings of up to 10 cents a gallon if you fill up at Exxon-, Mobil-, Sam's Club- or Murphy-branded gas stations. Find the full instructions here.
There are several other grocery chains offering gas discounts for being a member.
Kroger is a very popular option in the South. Between regular family grocery shopping and taking advantage of 4 fuel points per dollar on gift cards, it's pretty easy to max out the $1-per-gallon savings the program allows. You can even buy third-party gift cards from the Kroger gift card-specific website. It regularly has gift cards for sale at a discount or with earnings of 4 fuel points per dollar.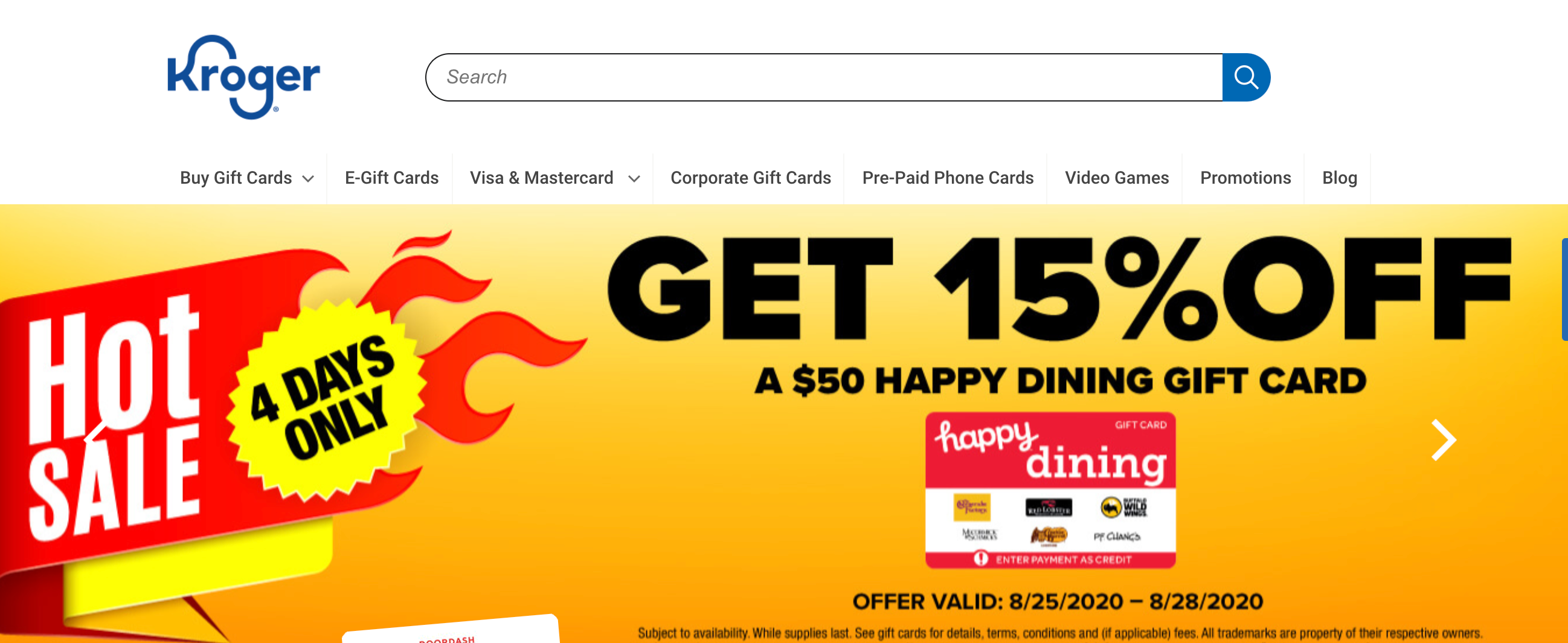 Stack programs
You can stack two or more of the above programs on a single fill-up to compound savings and make gas particularly cheap. Here are a few strategies:
Fuel Rewards plus Pay with GasBuddy: The two programs operate independently of each other, allowing you to lower the price at the pump with Fuel Rewards. You'll then have less cash than you pump deducted from your checking account when paying at a Shell station with your GasBuddy card. If you earn enough Fuel Rewards to make fill-up basically free, GasBuddy still gives you the savings based on the pre-discounted price of the Shell gas — meaning you can make a profit filling up your tank with gas.
Kroger plus Pay with GasBuddy: The same principle as above applies when filling up for a discount using Kroger Fuel Points and then paying with your GasBuddy card.
Fuel Rewards plus Circle K Easy Pay: Like the two strategies discussed above, you can earn Fuel Rewards when paying with your Circle K card.
Stacking with Amex Offers: From time to time, American Express offers promotions on gas purchases. For instance, we've seen Amex offer 400 bonus Membership Rewards points when spending $40 on gas. These stack with gas station and third-party loyalty programs, though you must pay with the Amex card you linked the offer to. As such, you can't stack Amex Offers with Pay with GasBuddy or Circle K Easy Pay.
Related: Best credit cards for gas purchases
Bottom line
With gas prices still well above the rates we were accustomed to during the height of the coronavirus pandemic, it's best to take advantage of the various ways to save money on gas.
Most nationwide gas station chains have their own loyalty programs which typically have limited-time savings or a sign-up bonus. In addition to the featured programs, there is basically no reason to pay full price for gas no matter where you are. If not using Pay with GasBuddy, make sure to use a credit card that earns great rewards at the pump, and you'll compound your savings even more. And if you're looking to stop paying for gas altogether, you could try an electric or hybrid vehicle, which is not only helpful to your wallet but beneficial to the planet far beyond your time on the road.
Read more: If you're tired of high gas prices, here's how to rent an electric (or hybrid) car
Additional reporting by Ehsan Haque, Andrew Kunesh, Sean Cudahy, Clint Henderson, Caroline Tanner and Benji Stawski.