British Airways travelers who frequent New York's John F. Kennedy International Airport (JFK) may want to mark Nov. 17 in their calendar — the date when the airline will move its operations to Terminal 8, where it will join American Airlines in the heavily expanded space.
For BA, which currently occupies Terminal 7, the move is a bold statement about its transatlantic relations with American. Together the Oneworld partners have invested around $400 million into this major terminal revamp since it was first announced in the heady, pre-pandemic days of February 2019.
BA's new home will have five new gates for wide-bodied aircraft, three lounges that feature a new Champagne bar, as well as a cobranded premium check-in area — squeezing in practically everything but the proverbial kitchen sink.
Thursday, Nov. 17 will mark BA's first service into Terminal 8, followed by the first outbound departure from its new terminal on Friday, Nov. 18.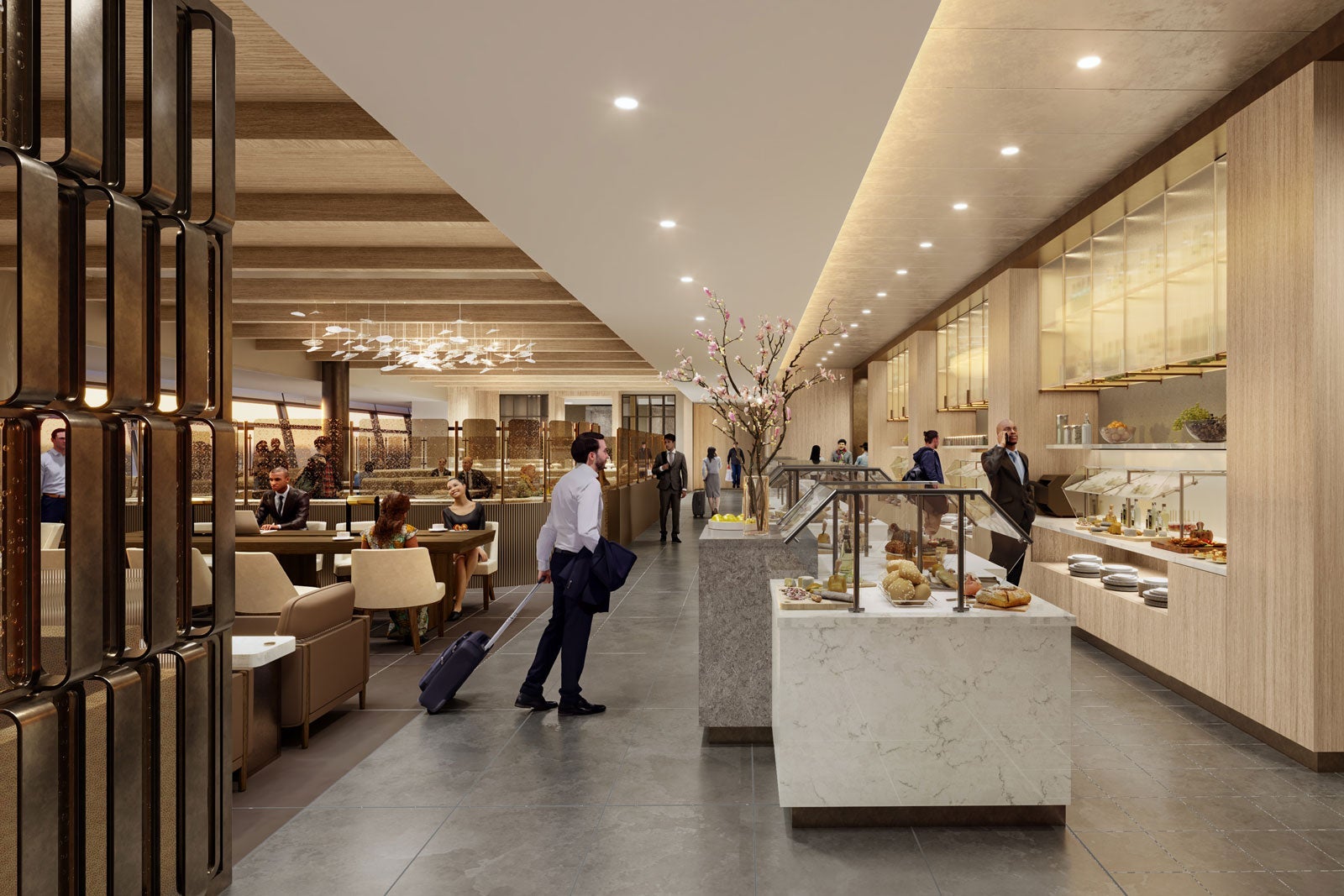 Rome wasn't built in a day, of course. Even the grandest of airport extensions need a little time, and British Airways executives are laying out a two-week transitional period starting in mid-November. The airline believes it will be fully relocated to the new terminal by early December — but if you find yourself milling around the old terminal in that time frame, you'll know why.
The project is just one part of a $13 billion redevelopment of the iconic airport due for completion by the middle of this decade. The grander plans will also see British Airways' old haunt, Terminal 7, eventually flattened and replaced by a new Terminal 6.
Related: British Airways launches new Avios subscription plan: Purchase Avios for under 1 cent each
Most importantly for BA passengers right now, the airline has declared that its new space will make it easier than ever to connect to countries on the other side of the Atlantic.
"Our move to the redeveloped and expanded Terminal 8 will bring a range of benefits for our customers," said Tom Stevens, director of brand and customer experience for British Airways. "This includes a better transfer experience, enabling them to travel to more than 30 destinations across the United States, Caribbean and Latin America with American Airlines."
All of this will be music to the ears of BA frequent flyers looking to escape cold winters in search of some warm sun. If that isn't enough of a reason to put your Avios to good use, British Airways has brought back its full Club World service. For the first time since the beginning of COVID-19, business-class flyers can tuck into individually-served courses on board.
A one-way flight reward between London and New York in a Club World cabin with the excellent new Club Suite seats would cost you 60,000 Avios (minus taxes, fees and carrier charges, which must be paid in cash).
Meanwhile, upgrading a cash fare from premium economy in World Traveller Plus on the same service to the more gilded Club World would set you back 20,000 Avios.
Related: The best British Airways Club World seats
You can also bag one-way Club World flight rewards for 62,500 Avios to Cape Town, Miami or Mexico City for 62,500 Avios; Orlando for 62,500; and Sydney for 125,000 Avios. However, these destinations are so popular that availability may be difficult to come by.
Check out the ultimate guide to British Airways Avios to see how to make the most of your hard-earned points.