There are many reasons why you'd want to add authorized users to your travel credit cards. For example, your authorized users can help you hit a minimum spending requirement to earn a welcome offer, or you might want to build your child's credit history early on.
But some cards also offer authorized users many of the same benefits as the primary cardholder — one of the most popular being The Platinum Card® from American Express. However, there have been a number of changes in 2023 that have made this a more complicated decision. Most notably, it'll now cost you $195 per additional Platinum cardholder each year (see rates and fees).
In this guide, we'll consider the various perks that could still make it worthwhile to add authorized users to your Amex Platinum. We'll also consider how the new annual fee structure may change this calculus.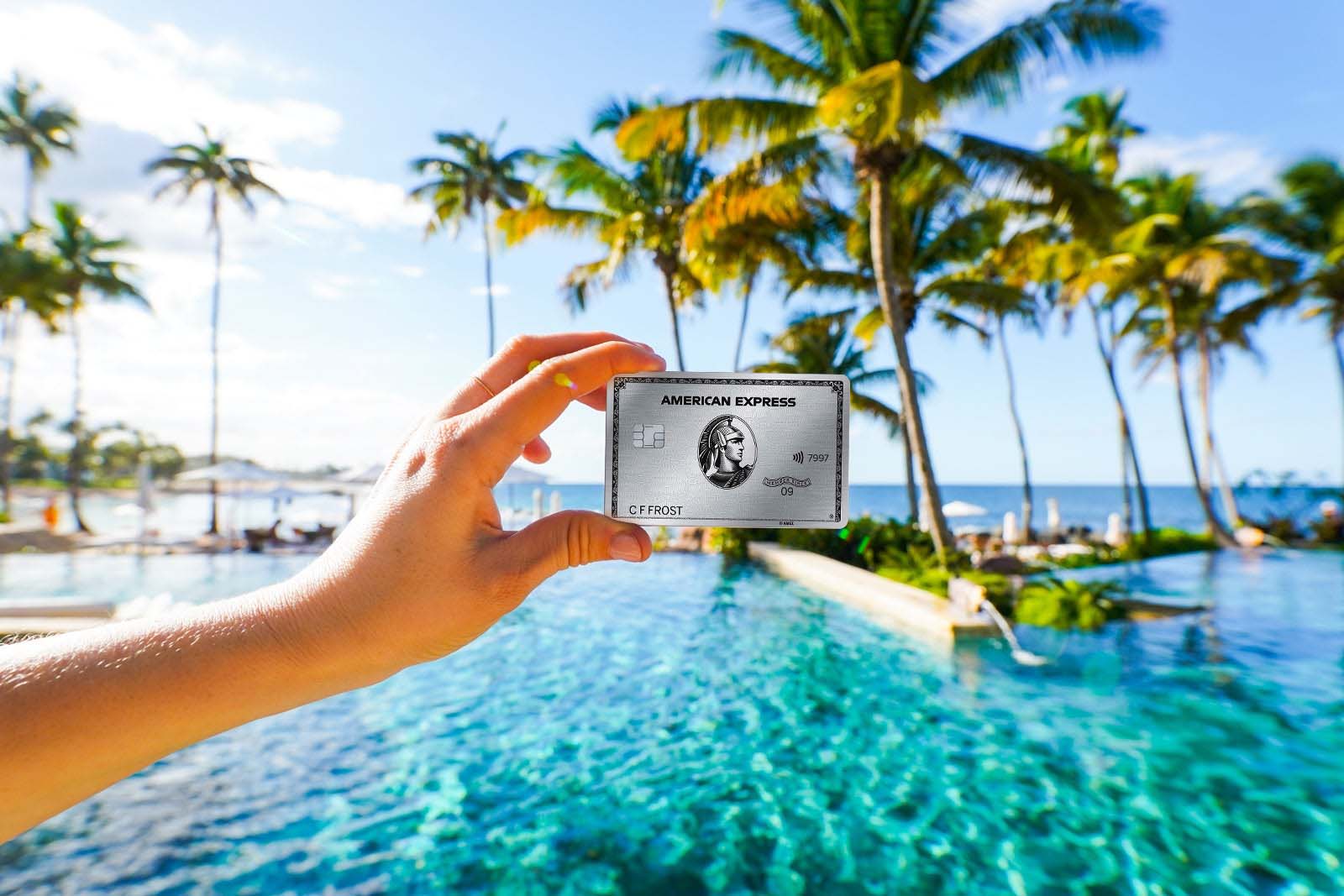 Overview of Amex Platinum authorized users
The Platinum Card comes with a $695 annual fee (see rates and fees) and has so many benefits that it's often referred to as a "membership card" — a card that you keep for its benefits rather than its earning potential. That said, it does come with a welcome bonus of 80,000 Membership Rewards points after you spend $8,000 on purchases within the first six months of card membership — or you could be targeted for an even higher offer using the CardMatch tool (subject to change at any time).
However, unlike some other premium travel cards, there's an additional cost to adding authorized users on the Amex Platinum — and as noted previously, this is now higher.
For new cardmembers who apply for the card on (or after) Aug. 17, 2023, you'll now incur a $195 annual fee for each additional Platinum card added to your account. However, for now, the old structure remains in effect for existing cardholders, per a statement from an Amex representative:
Basic Platinum Card Members with accounts prior to August 17, 2023 will receive a notice at least 45 days before the effective date of the new fee for Additional Platinum Cards for their accounts. After the effective date, any new Additional Platinum Cards will be $195 per card, and any pre-existing Additional Platinum Cards will be charged $195 per card at their renewal date.
Note that you can add children as authorized users, but American Express requires them to be at least 13 years of age.
As part of these changes, Amex has rebranded the non-Platinum additional cards you can add to your account. Previously, these were known as additional Gold cards — which likely caused confusion, since they were notably different than the popular American Express® Gold Card that offers 4 Membership Rewards points per dollar spent at restaurants and 4 points per dollar spent at U.S. supermarkets (on up to $25,000 per calendar year; then 1 point per dollar).
Now, these are known as companion Platinum cards, which don't incur annual costs but also feature very limited benefits.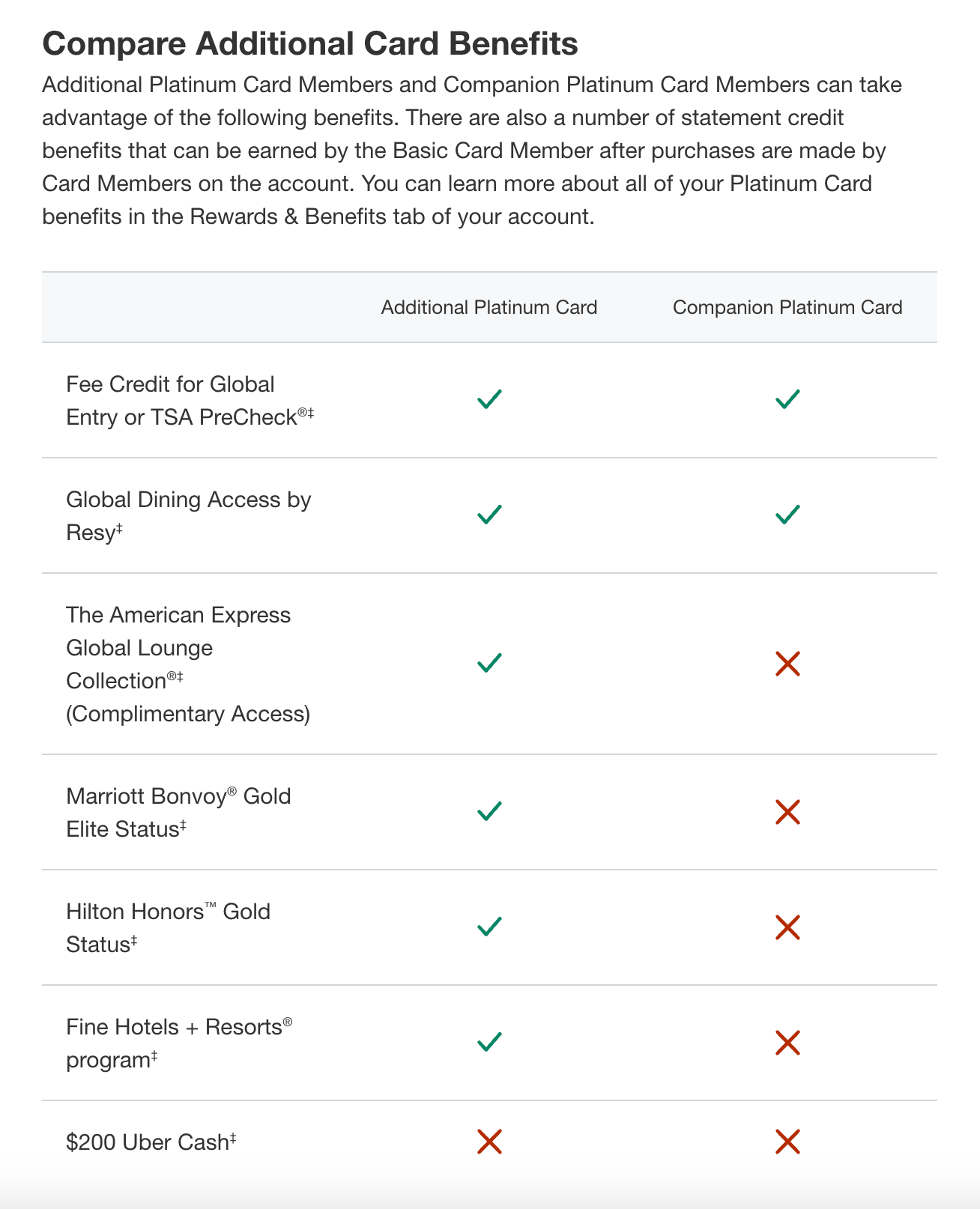 However, if you opt to add additional Platinum cardholders to your account (and incur the $195 in annual fees that each one costs), that does unlock a variety of perks.
Which Amex Platinum benefits apply to additional cardholders?
Here's a rundown of the key benefits that additional Platinum cardholders will enjoy. As noted above, these only apply to additional Platinum cards, not companion cards.
Lounge access
The first key benefit that extends to additional Amex Platinum cardholders is lounge access, even when traveling without the primary cardholder. The American Express Global Lounge Collection includes several networks, including American Express Centurion Lounges, Priority Pass lounges, Delta Sky Clubs on same-day Delta flights, Plaza Premium lounges and various other types of lounge access. (You can view a full list of participating locations at this link.) Enrollment is required.
Remember that as of February 2023, American Express no longer allows most Platinum card members to bring in two complimentary guests when visiting Centurion Lounges. Instead, it'll cost you $50 for each adult guest over the age of 18, and you'll pay $30 for each child between the ages of 2 and 17 (children under two are still free).
There are two ways to avoid this guest fee. First, you can charge $75,000 on your Platinum Card in a calendar year, unlocking the previous benefit of bringing in two guests.
Alternatively, if you frequently travel with your spouse (or children over the age of 12), you can add them as authorized users.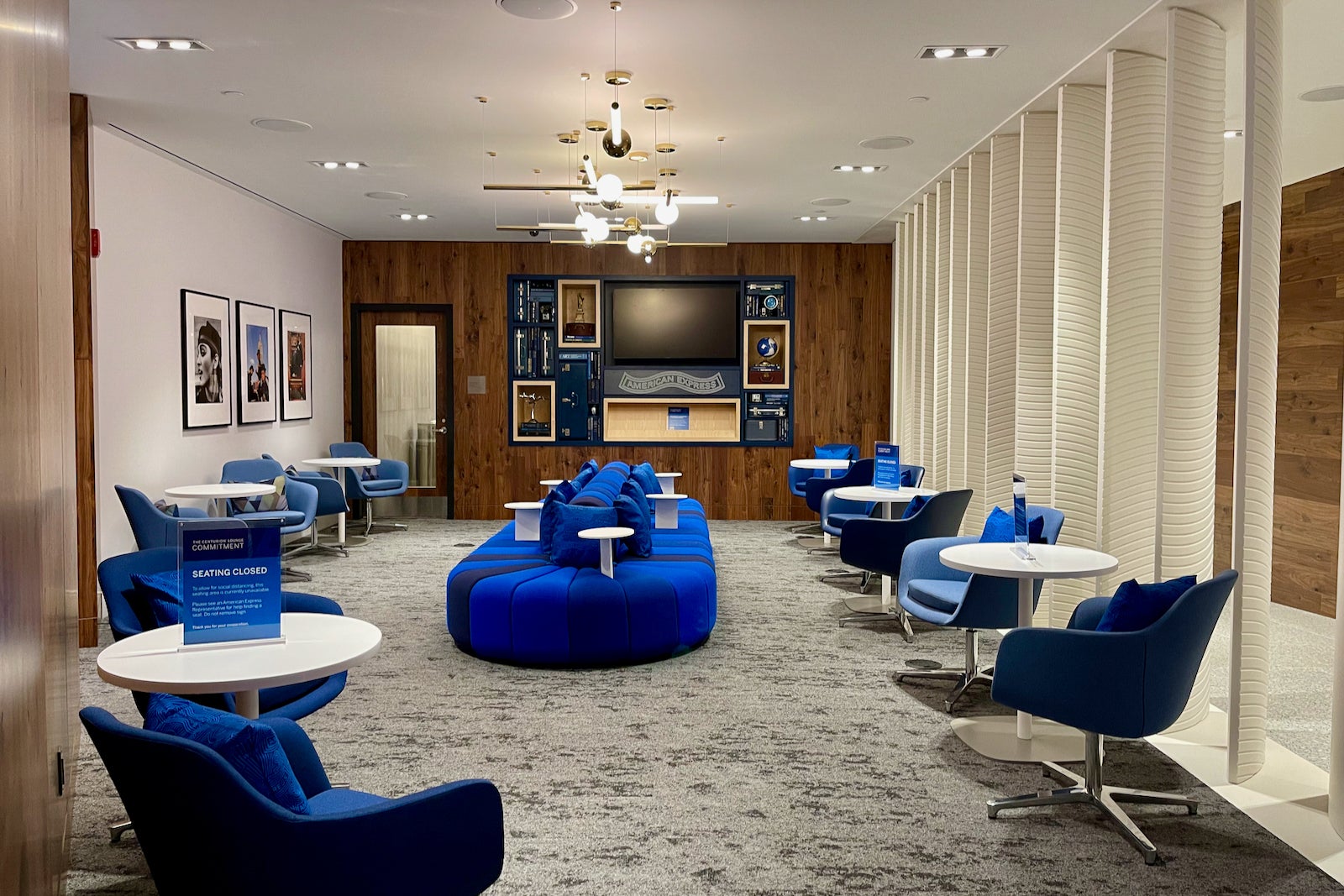 However, you can avoid these charges altogether when adding additional Platinum cardholders to your account.
If you think Amex or Delta lounge access is worth the $50 charge for guests, you'd cover the $195 annual fee for authorized users after four visits each year.
Of course, this won't help families with children under the age of 12 (like mine). My 8-year-old daughter can't become an authorized user on my card. However, the $50 guest fee at Delta Sky Clubs should trigger the Platinum Card's up to $200 annual airline fee credit, since I've designated Delta as my eligible carrier (enrollment is required).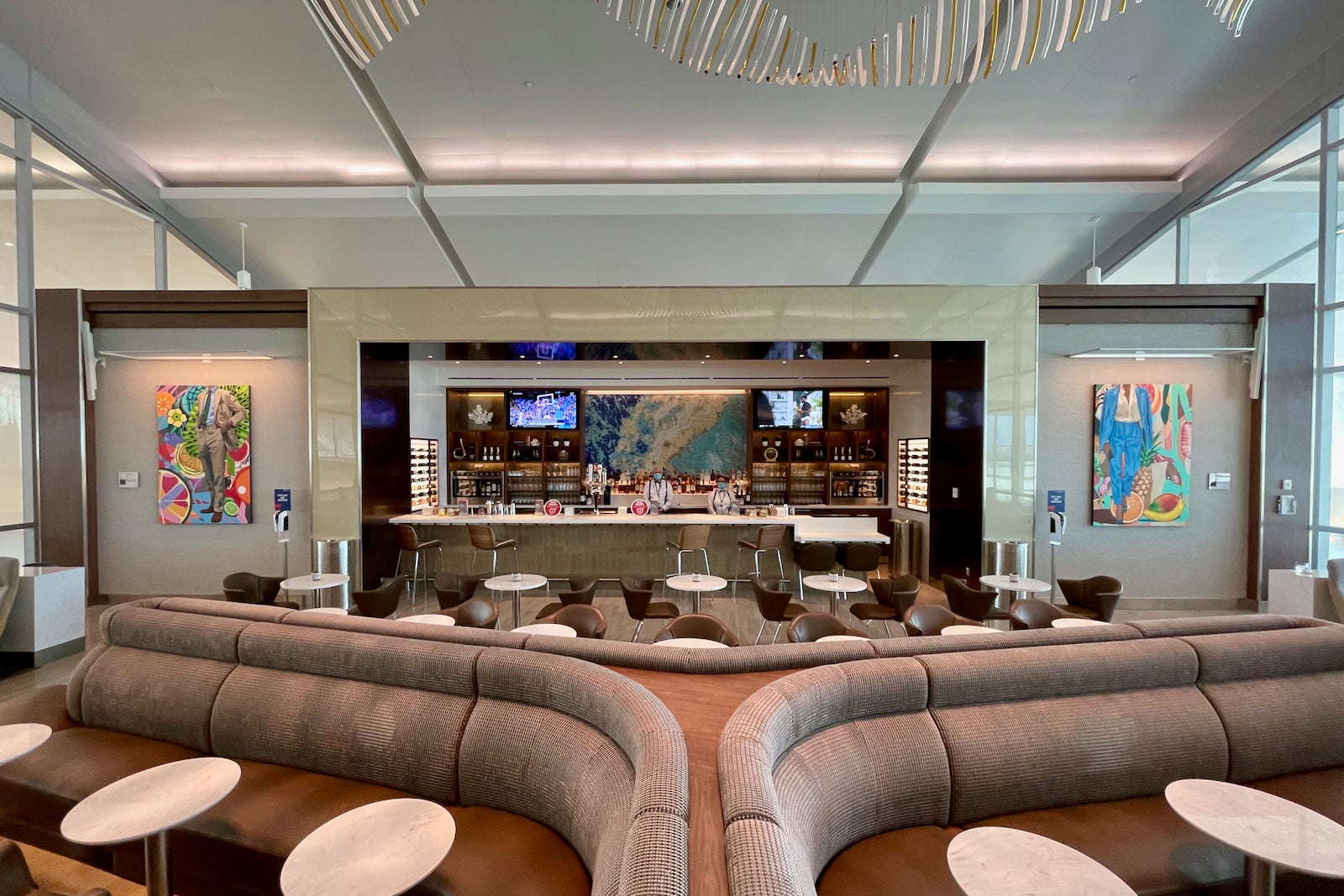 Finally, it's worth pointing out that you must enroll in Priority Pass to be eligible to access Priority Pass lounges (you can get into the other lounges in the American Express Global Lounge Collection by simply showing your Platinum Card). Additional cardholders can't enroll online; they need to call the number on the back of their Platinum Card to enroll.
Related: Guide to lounge access with the Amex Platinum and Business Platinum
Global Entry/TSA PreCheck application-fee credit
Another great perk that also extends to additional Amex Platinum cardholders is the statement credit for Global Entry (up to $100) or TSA PreCheck ($78) application fees. Just like the benefit provided to primary cardholders, each authorized user can use this benefit once every four years for Global Entry or once every 4.5 years for TSA PreCheck. Also, you don't even need to use the credit for your own membership — any qualifying charge for a friend or family member will trigger the credit.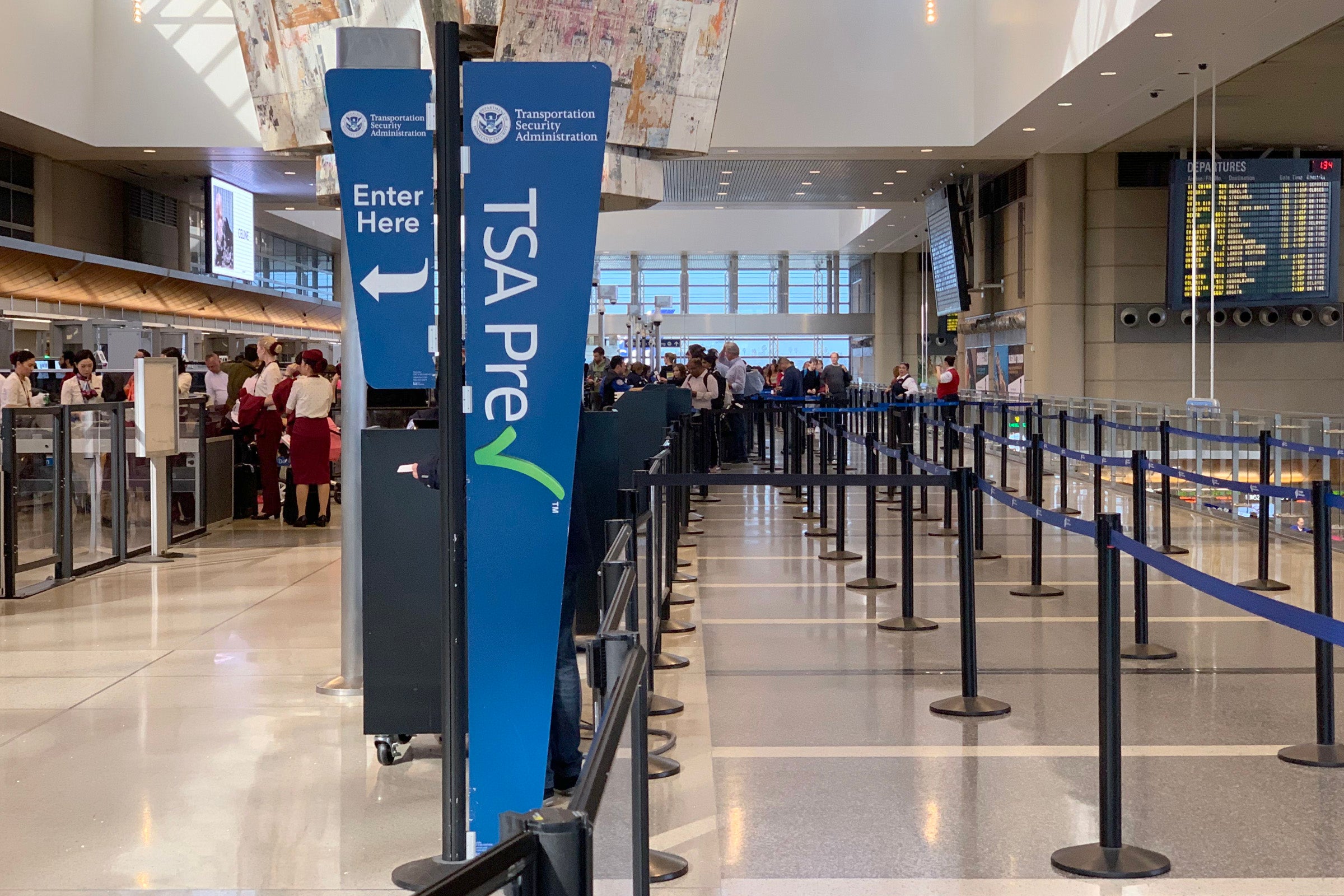 If you add an authorized user who applies for Global Entry in the first year, that's $100 worth of benefits right off the bat, which covers more than half of the $195 additional annual fee.
However, it's worth pointing out that the above chart indicates that all additional members added to an Amex Platinum account — both additional Platinum Card and additional companion cards — are eligible.
Related: Top credit cards for Global Entry and TSA PreCheck
Marriott and Hilton elite status
Amex Platinum authorized users can also take advantage of complimentary Gold status with Marriott Bonvoy and Hilton Honors. Both the primary cardholder and authorized users should be able to enroll for these statuses online. If you frequent Marriott or Hilton properties, this can bring you room upgrades, bonus points and additional on-property perks.
Keep in mind that there are other ways to get Marriott and Hilton status through credit cards:
Still, having an authorized-user Platinum Card covers both programs and thus may be easier than maintaining multiple other cards.
Related: Guide to hotel elite status with the Amex Platinum and Business Platinum
The information for the Hilton Aspire card has been collected independently by The Points Guy. The card details on this page have not been reviewed or provided by the card issuer.
Access to the Fine Hotels + Resorts and Hotel Collection
As an additional Amex Platinum cardholder, you can also use the Fine Hotels + Resorts and The Hotel Collection benefits on the card(minimum two night stay required). When you book a prepaid stay through the Fine Hotels + Resorts program, you'll earn 5 Membership Rewards points per dollar and get access to the program's elitelike benefits.
These benefits include a room upgrade upon arrival (when available), daily breakfast for two, guaranteed 4 p.m. late checkout, noon check-in (when available), complimentary Wi-Fi and an experience credit valued at $100 or more.
The Hotel Collection provides fewer benefits but is bookable by additional Amex Gold cardholders. You'll earn 5 points per dollar on prepaid Hotel Collection stays, and on an eligible stay of two nights or longer, you'll also get up to a $100 hotel credit to spend on qualifying dining, spa and resort activities and a room upgrade upon arrival (if available).
Related: Your ultimate guide to the American Express Fine Hotels + Resorts program
Car rental elite status
Additional Platinum cardholders receive complimentary Hertz Gold Plus Rewards President's Circle, Avis Preferred Plus and National Emerald Club Executive status. You can enroll in each of these memberships on Amex's website.
Related: Credit cards that offer elite status for car rentals
Other benefits
Amex Platinum authorized users can also access the Cruise Privileges and International Airline Programs. Meanwhile, additional Platinum cardmembers and companion cardmembers can access Amex Offers and the Auto Purchasing Program.
Related: 7 great nontravel benefits of the Amex Platinum
Which Amex Platinum benefits are shared among cardholders?
Beyond the above perks, primary and additional cardholders share several Amex Platinum benefits. In other words, these perks are granted once per account — but purchases by any card on the account will trigger them.
Airline fee credit of up to $200, provided as statement credits for incidental fees charged by the airline you select.*
Up to $100 Saks credit split into two $50 statement credits for the two halves of the year.*
Up to $200 annual hotel credit, valid on prepaid reservations at Fine Hotels + Resorts or The Hotel Collection properties (requires a minimum two-night stay) made through Amex Travel.*
Up to $189 annual Clear Plus credit, provided as statement credits for a Clear Plus membership.*
Up to $240 annual digital entertainment credit, split into $20 monthly statement credits for select merchants, including Disney+, The Disney Bundle, ESPN+, Hulu, The New York Times, SiriusXM, The Wall Street Journal and Peacock.*
Up to $300 annual Equinox statement credit to eligible Equinox memberships or access to the Equinox+ app.*
Up to $155 in Walmart+ credits annually, where you can receive a statement credit each month that covers the full cost of the $12.95 (plus tax) Walmart+ membership (subject to auto-renewal). Plus Up Benefits not eligible.*
This is a great way to ensure you maximize these statement credits. For example, you may not want to use the Equinox credit if you use a different gym or fitness provider. However, if your authorized user charges an Equinox membership to the card, those purchases will trigger the statement credit until the $300 annual maximum is reached.
* Enrollment is required for select benefits.
What benefits are not included?
Note that a few benefits aren't granted to authorized users.
Most importantly, there's no additional welcome offer. While all purchases count toward the card's minimum spending requirements, it's a single deposit of points.
In addition, the Platinum Card includes Uber VIP status and up to $200 Uber Cash (enrollment is required) — split into monthly $15 credits for U.S. rides or U.S. Uber Eats orders, plus a bonus $20 in December (enrollment is required). However, this Uber Cash will only be deposited into one Uber account when you add the Amex Platinum as a payment method. To use it in an authorized user's Uber account, you must delete the card from the original account and reenroll using your authorized user's account.
Related: Best luxury cards based on annual fee and authorized user fees
Is it still worth adding authorized users to your Amex Platinum?
The new annual fee structure for additional Platinum cardholders likely has existing customers questioning whether it's worth it. After all, jumping from a total yearly cost of $175 to $585 for three authorized users is a massive increase. More casual travelers may not benefit enough to warrant the new $195 annual fee for each additional Platinum cardholder.
If you're thinking about adding new authorized users (or looking ahead to your next renewal and considering removing existing authorized users), here are some questions to ask:
Will your authorized users sign-up for Global Entry or TSA PreCheck? If so, that's an immediate $100 in benefits. However, this isn't an annual perk.
How frequently will your authorized users use the card's hotel perks? Semi-frequent travelers who won't earn Gold status with Marriott or Hilton in their own right could still get hundreds of dollars in value from these benefits each year. The same holds true for stays at Fine Hotels + Resorts or The Hotel Collection properties. A single FHR stay for your additional Platinum cardholder (with complimentary breakfast and an on-property credit) could cover the $195 annual fee all by itself.
How valuable is lounge access for your authorized users? As noted earlier, it'll cost you $50 per visit to bring guests into Centurion Lounges and Sky Clubs as a Platinum cardholder. At face value, you'd need at least four visits per year to cover this added cost. However, this may be less valuable if you rarely visit these locations (or can offset Sky Club guest fees with the card's airline fee credit).
Use these questions to estimate the yearly value your additional Platinum cardholder will get. If that's significantly higher than the new $195 annual fee, it's worth it. Otherwise, you may want to reconsider.
Key considerations
Of course, adding an authorized user is not as simple as gaining access to additional benefits. As the primary cardholder, you are responsible for all charges on your account, including those charged by others. For this reason, you should only add other cardholders you completely trust to not run up your balance. Remember, too, that you must pay your Amex Platinum balance in full each month (though you should really do this with all credit cards).
If done right, adding an authorized user to the card can be a great way to build up their credit history. This can go a long way toward helping a friend or family member with poor credit since American Express will report your on-time payment history and credit utilization rate to the respective credit bureaus for every cardholder on your account. Again, make sure the authorized user is someone you can trust.
Related: Everything you need to know about authorized users
How to add additional cardholders
If you've decided to add additional cardholders to your Platinum Card account, the process is relatively simple:
Log into the dashboard for your Platinum Card account
Click on the "Account Services" link at the top
Click "Manage Other Users" on the left-hand side
Click "Add Someone to Your Account"
Ensure you have the Platinum Card selected, then click "Continue"
Choose the type of card you want to add (Platinum or companion), enter the user's information, then click Agree & Submit
Note that you don't have to immediately enter the Social Security number or date of birth for the new authorized user, but Amex requires that information within 60 days of the card being issued. Otherwise, it will be canceled.
Related: How to maximize benefits with the Amex Platinum Card
Bottom line
Having additional cardholders can expand your earning potential, and on certain cards, it can unlock a variety of perks for your authorized users as well. On the Amex Platinum, it now costs you $195 for each new authorized user, but given the array of benefits they'll enjoy, this can be a solid option under the right circumstances.
Just be sure that this additional cost is worth it. After all, the difference between the annual fees for the primary cardholder and additional Platinum cardholders is now $500 — and with a lucrative welcome bonus plus a ton of perks, you may simply want your authorized users to splurge on their own Platinum Cards now.
---
Official application link: The Platinum Card® from American Express with an 80,000-point bonus offer
---
Additional reporting by Stella Shon, Katie Genter and Emily McNutt.
For rates and fees of the Amex Platinum Card, click here.