The sight of crowded airports and packed planes might be welcome for the travel industry, but for travelers — not so much.
Travel has surged back, with domestic demand reaching pre-pandemic levels and the Transportation Security Administration now regularly screening more than 2 million passengers a day. 
The uptick has resulted in long lines at the security checkpoint and bag-drop areas and, in some cases, missed flights or connections. Some travelers still haven't flown since March 2020, when air travel all but ground to a halt. Also, as we saw last summer, with long lines and lost baggage, air travel is busy.
How early should you arrive at the airport?
Airlines generally recommend arriving at the airport at least three hours before an international flight and two hours before a domestic flight. There are a few considerations, though, and I usually treat each trip to the airport on a case-by-case basis.
I always weigh the needs of each trip. Am I driving, parking at the airport and riding the Sky Train to get to my terminal, which will take about 30-45 minutes? Or can I Uber from home and be at my gate in under 15 minutes? Yes, I live pretty close to Phoenix Sky Harbor International Airport (PHX).
If I'm traveling with my family and have checked luggage, my timing needs will vary greatly from a quick business trip or solo trip where I only bring a carry-on.
Are there ways to get around the airport crush right now? We asked the TPG Lounge Facebook group for suggestions for avoiding (or at least minimizing) stress at the airport.
Here's what travelers flying across the U.S. and abroad said about getting to and through the airport.
Get Clear, TSA PreCheck or Global Entry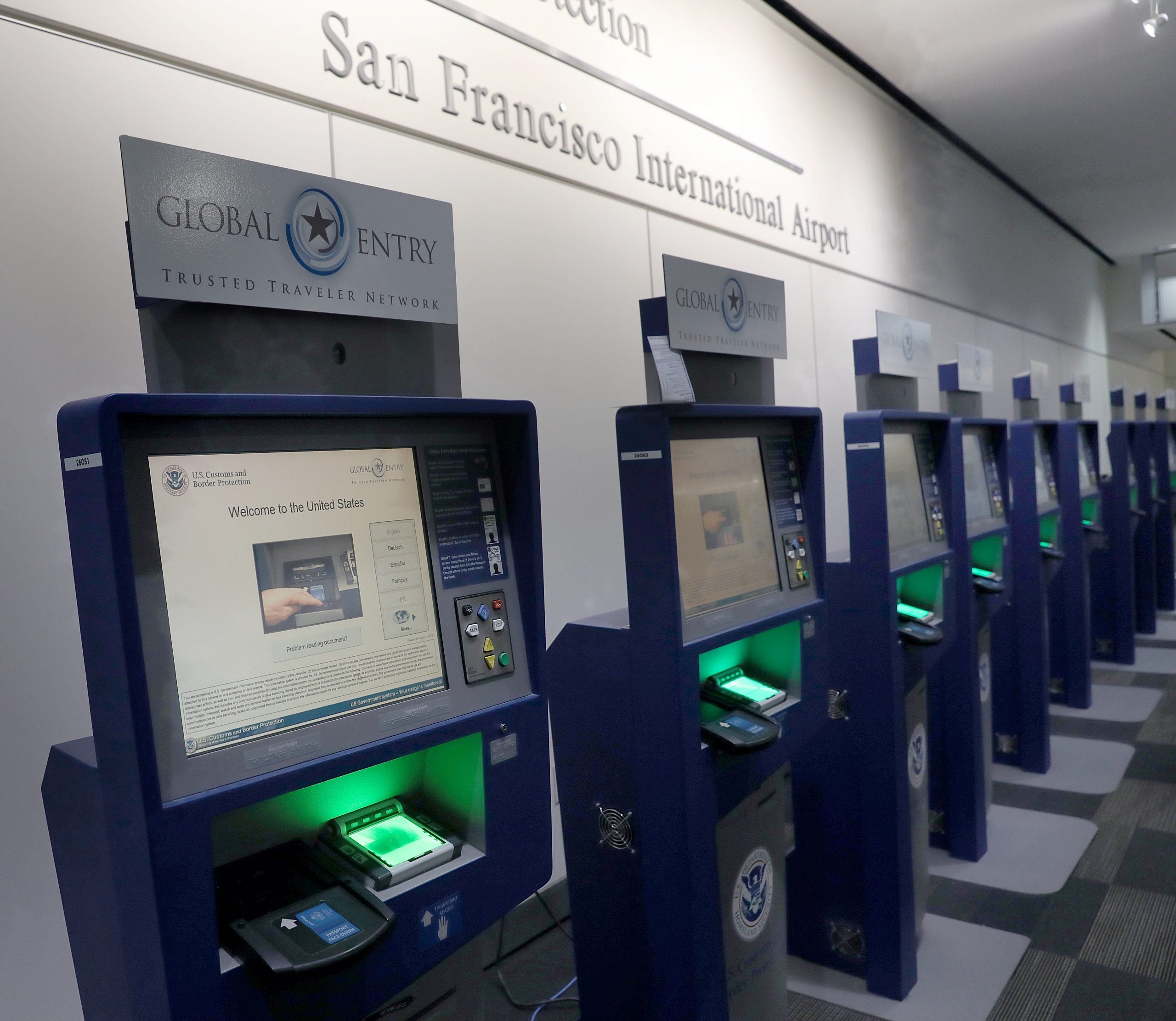 Clear is the expedited airport security system that allows you to get through security much faster. It's currently available at more than 30 airports and other locations such as stadiums.
Travelers enrolled in Clear have their own security lane that allows them to use biometric authentication to check their identification instead of waiting for a TSA screener to check their ID and boarding pass. If you're a traveler who likes to arrive at the airport at the last minute, Clear might be your best bet because the lines are typically manageable.
Clear is also available to more travelers now, especially if you hold the right credit card. The Platinum Card® from American Express added new, lifestyle-focused benefits in 2021, including an annual Clear Plus statement credit for up to $189. Enrollment is required.
"Amex Platinum now has a credit for Clear, so I'm going to combine that with PreCheck/Global Entry, so I don't have to wait long in line and spend more time in the lounges," said TPG Lounge member Ken Rsh.
TSA PreCheck is an expedited security program run by the Transportation Security Administration. With TSA PreCheck, you can speed through security without removing your shoes, belt or light jacket, or your laptop or liquids from your carry-on — potentially saving precious time ahead of a flight. TSA just added new facial-recognition software at select airports allowing you to self-scan your boarding pass without having to visit a human officer. 
Global Entry is a U.S. Customs and Border Protection program that allows expedited clearance for preapproved, low-risk travelers upon arrival in the United States. Global Entry members can enter the U.S. through automatic kiosks at select airports and access all the TSA PreCheck benefits described above. Global Entry can be especially helpful if you're pressed for time trying to connect domestically after an international flight.
Don't forget to renew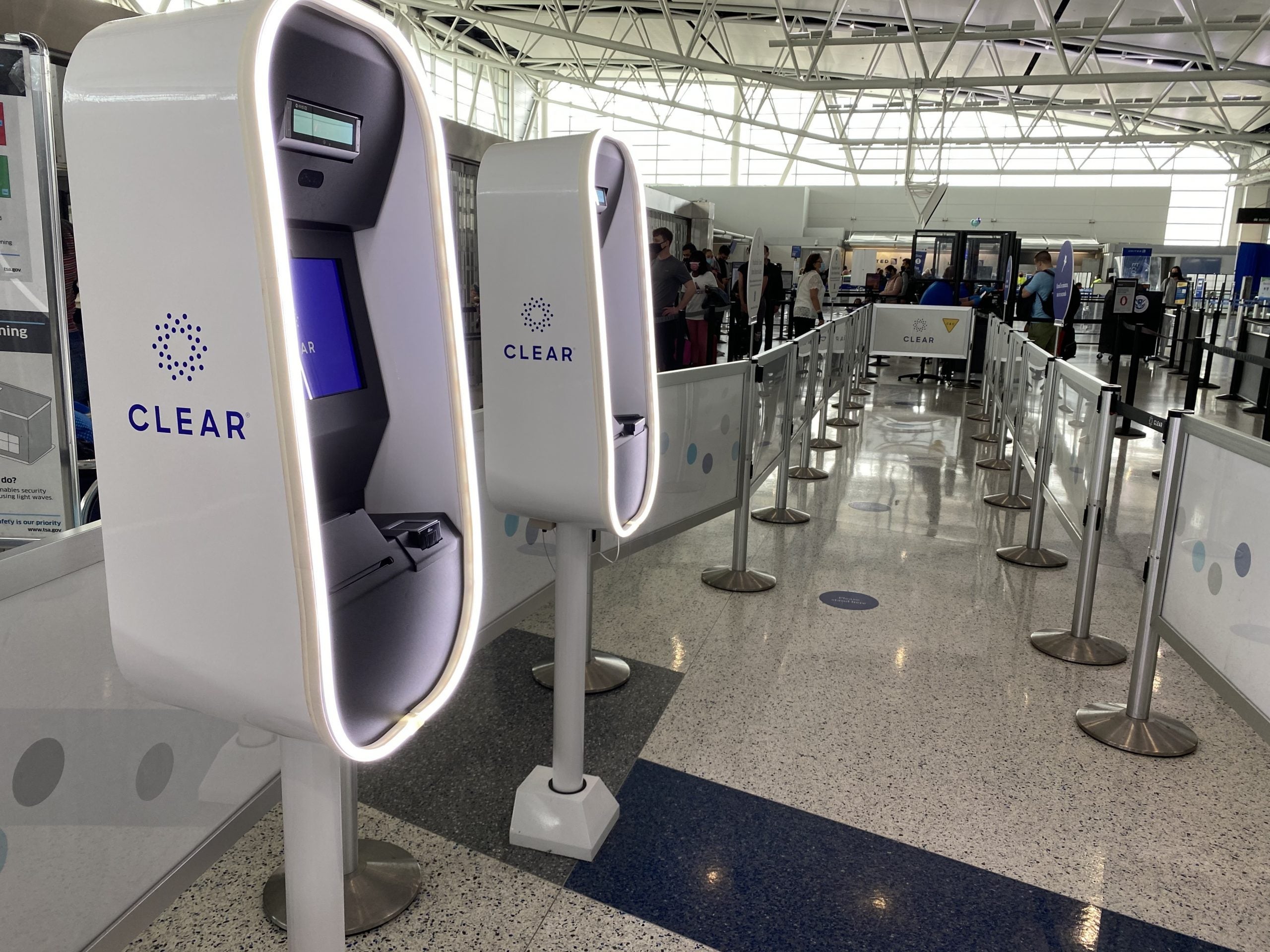 Membership for TSA PreCheck lasts for five years with a nonrefundable $78 application fee. Global Entry requires a $100 membership fee that will provide membership for five years if you are approved (and it includes TSA PreCheck). The usual rate for Clear membership is $189 per year, but there are ways to offset the fee.
Several cards offer a TSA PreCheck or Global Entry application fee credit — but remember to renew your membership.
TPG Lounge member Steve Dorsey found out the hard way when he forgot to renew his TSA PreCheck membership during the pandemic.
"[I was] traveling to Santa Fe last weekend [and] didn't have it," he said. "Expired in May. Didn't get an email or anything."
A TSA spokesperson told TPG that the agency sends members an email reminder to renew six months before expiration. The TSA again reminds members three months, one month, then two weeks before their membership expires. The agency recommends that PreCheck members check their spam filters if they don't see the reminders in their inbox.
How much time will I need at the airport?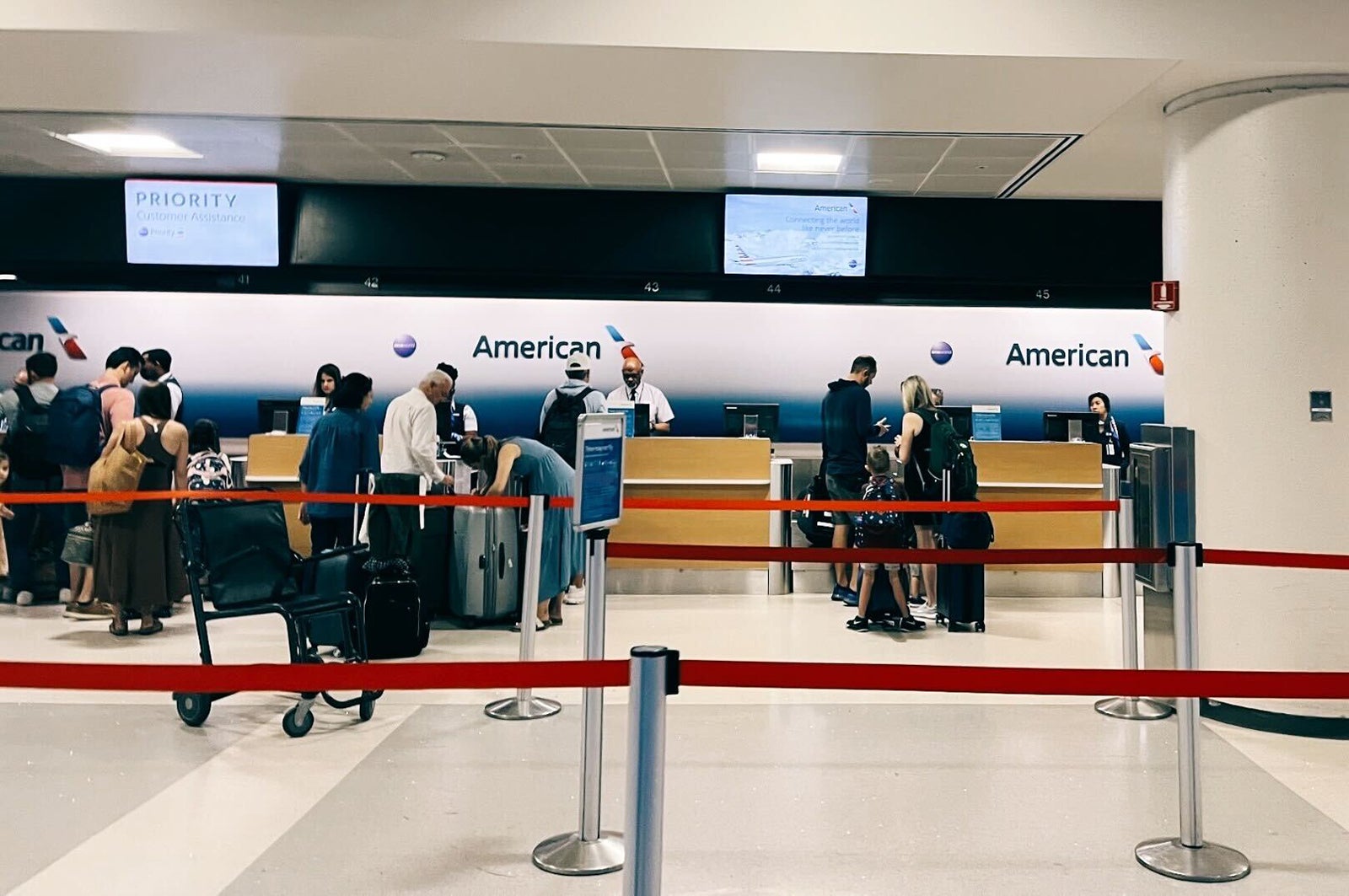 How much time you really need once at the airport again depends on several factors: Are you checking a bag? Traveling with a pet? Or planning to visit the lounge?
If you are checking a bag and have elite status with an airline, you can use the airline's priority lanes, which are generally shorter and provide faster service. During Memorial Day weekend travel, I observed long lines at the main cabin bag check for American Airlines but waited less than five minutes in the priority lane. If you aren't checking a bag, you can proceed straight to security and use your TSA PreCheck or Clear membership to expedite your security screening time.
If you're traveling with a pet, some airlines require you to check in at the airport in order to confirm your paperwork and collect your fee for pet travel. 
Related: A comprehensive guide to traveling with pets
If you plan to visit an airport lounge prior to your flight, make sure you allocate enough time to do so — especially if you plan to eat in the lounge. Otherwise, you might have to grab takeout, but even that can be hit or miss lately. 
As we have seen with lounge overcrowding, you might have to wait in line to get to the lounge entrance desk, only to be told you are being waitlisted for entry. This happened to me recently at the Centurion Lounge in Phoenix. However, since I was flying internationally and I hold elite status on American Airlines, I went to the Admirals Club instead. If I had been flying domestically, that would not have been an option since I do not have an Admirals Club membership.
Bottom line
I recommend weighing all of the questions addressed above individually for each trip. Circumstances may differ greatly from a family vacation with lots of checked luggage to a quick business trip with only a carry-on. 
Use the airline recommendations of arriving two hours prior to your domestic flight and three hours prior to your international flight as a guide, along with your individual variables, and you'll at least be able to eliminate some of the stress that might come along with travel these days.
Related reading:
Additional reporting by Victoria M. Walker.