Editor's note: This is a recurring post, regularly updated with new information and offers.
The United Club Infinite Card offers many benefits when flying with United Airlines. You might be surprised to find out there are also hotel benefits packed into this card.
However, the $525 annual fee can be hard to justify. Are there really enough perks packed into the United Club Infinite Card's annual fee to make it worth it? Let's take a look.
Sign-up bonus
New applicants can earn 90,000 bonus miles after they spend $5,000 on purchases in the first three months from account opening. TPG values United miles at 1.45 cents apiece. That means this bonus is worth $1,305.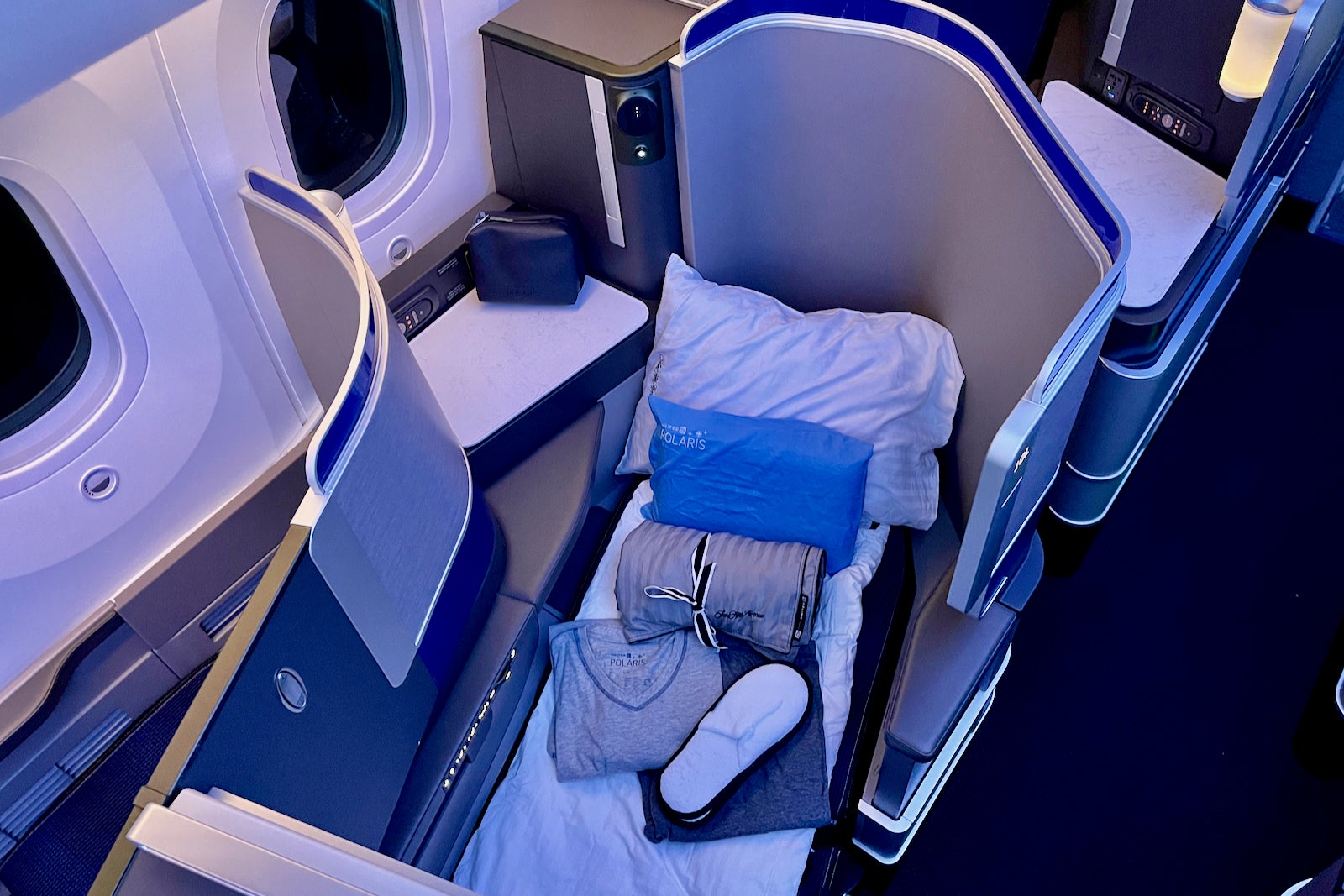 Some of the best uses of United miles include domestic United flights that can cost as little as 5,000 miles one-way in economy (though more typically 6,000-8,000 miles each), booking Lufthansa first class without exorbitant fees, flying United's Polaris business class to Europe.
Then, there's the Excursionist Perk. Following a few simple rules, you can add an extra flight to your next award booking without paying any extra miles.
Related: The best sweet spots you can book with United MileagePlus
United Club membership
Access to the United Club usually comes in one of two ways: earning a minimum of Gold status with United Airlines or buying a membership. A membership costs up to $650 per year.
Depending on how valuable a United Club membership is to you, this benefit alone could justify holding the United Club card. That's because the annual fee on the card is $125 cheaper than buying a United Club membership each year and is likely thousands of dollars cheaper than qualifying for elite status with United every year.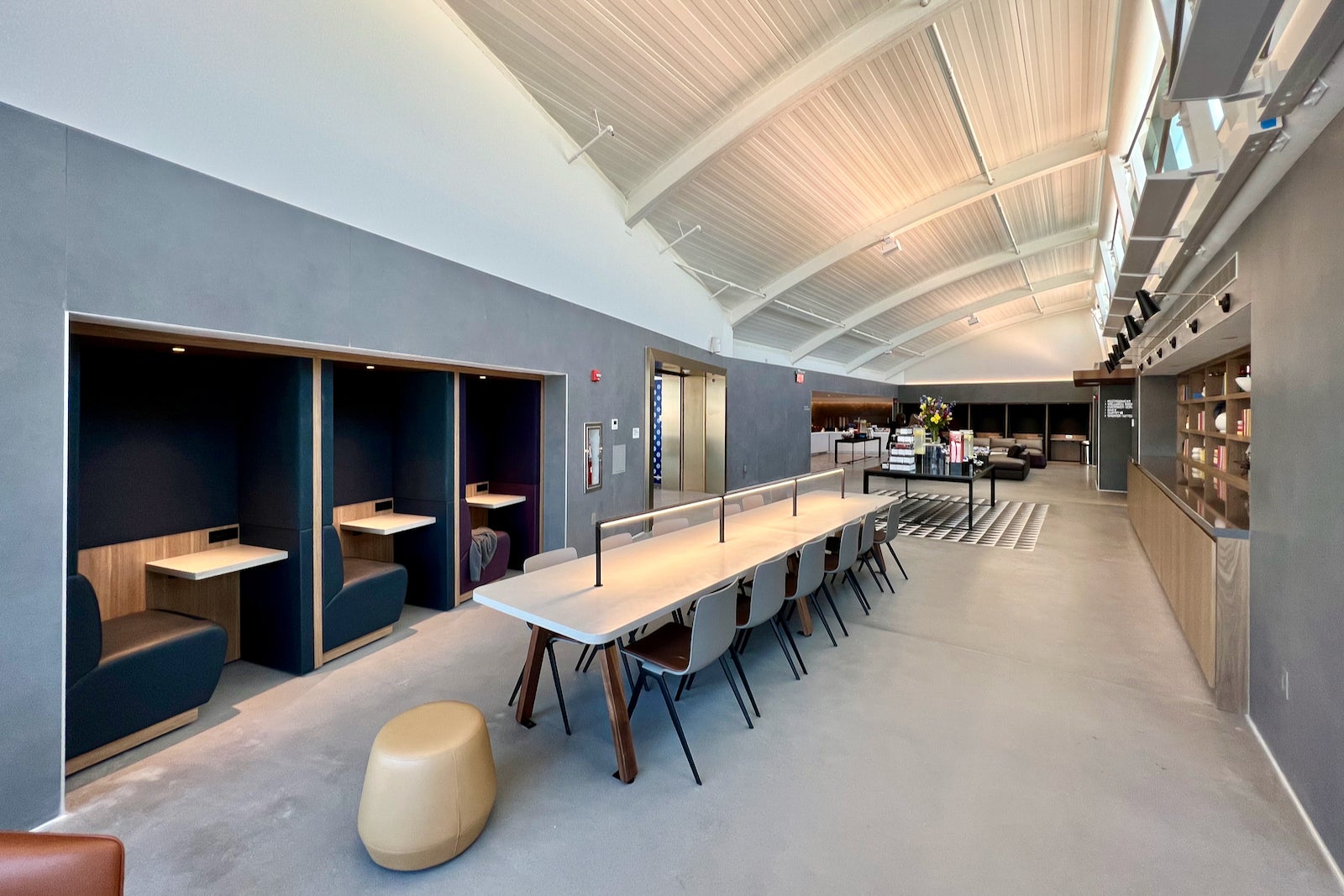 If you aren't flying with United Airlines often enough, you may not use the lounge enough to justify these costs. That's because you need a same-day boarding pass for United Airlines or one of its partners to use the United Club. Just because you have the Club Infinite card — and thus a United Club membership — doesn't mean you can enter the lounge if you're flying on American Airlines, for example.
For those with a United Club membership, you may wonder whether you should wait until next year to get the Club Infinite card since you've already paid for your membership this year. The great news here is that if you open the Club Infinite card, you'll be reimbursed for the unused portion of your United Club membership after approval of this credit card.
Related: The ultimate guide to United Club access
Benefits on United flights
Those with the United Club Infinite Card enjoy access to priority check-in and priority security screening (where available), as well as priority boarding privileges and priority baggage handling. That means your suitcase should come out first, avoiding delays at baggage claim.
You'll also get a higher checked baggage allowance. Those who don't have a United Airlines credit card typically don't get free checked bags when flying with United on domestic or short-haul economy flights. While other credit cards like the United Explorer Card allow cardholders to check one suitcase for free on these flights, United Club cardholders get two free checked bags. This benefit is available for the primary cardholder and one companion who is on the same reservation.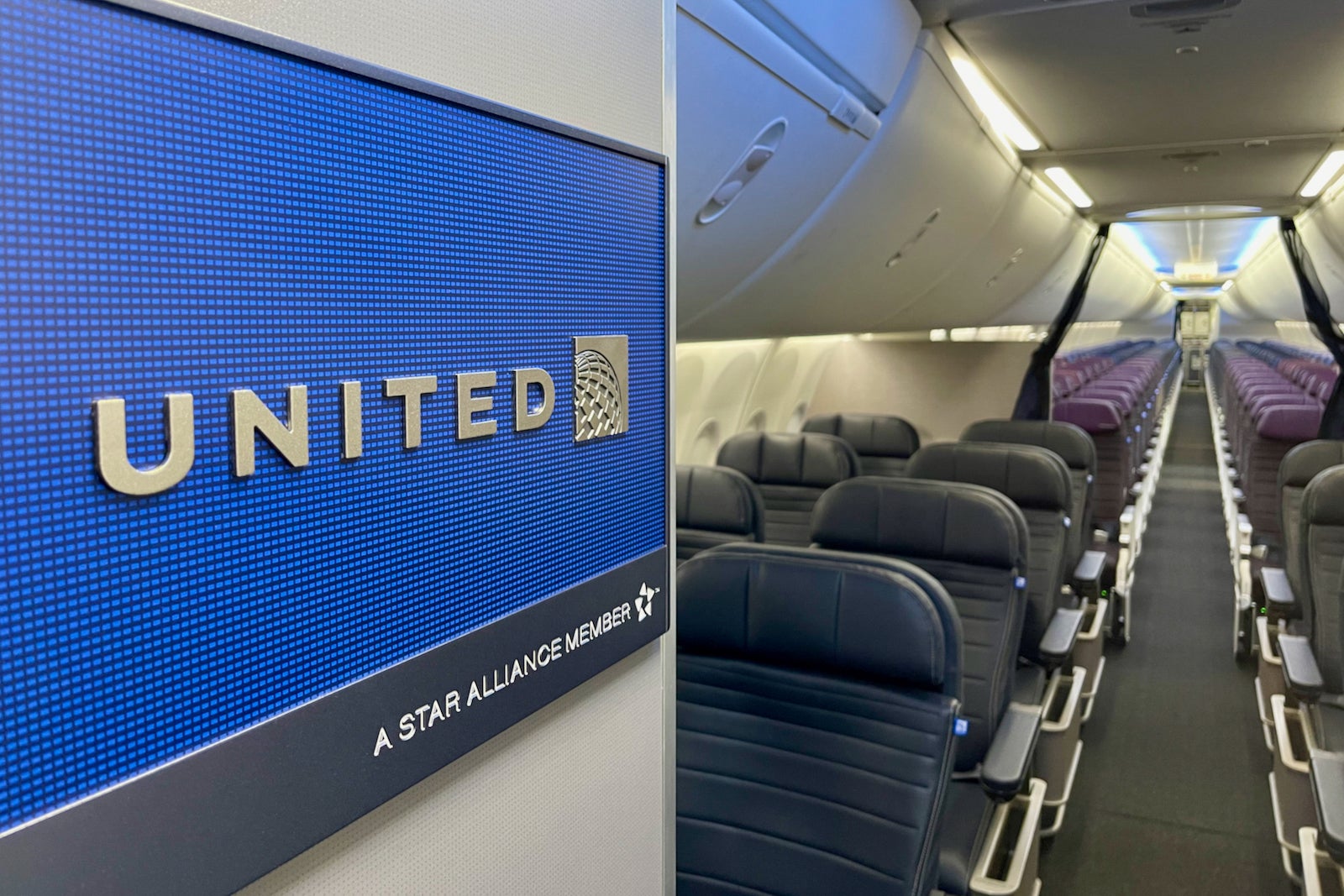 It's also worth noting that you must use your Club Infinite card to pay for your tickets to enjoy this benefit. Simply having the card doesn't invoke the ability to check two bags for free.
Club Infinite cardholders also receive 25% back as a statement credit for inflight purchases of food, beverages and Wi-Fi on United-operated flights. You'll also receive 25% back on premium drinks at United Clubs when paying with your card.
Lastly, Club Infinite cardholders who have United MileagePlus status are eligible for complimentary upgrades when flying with United or United Express on reservations that were booked with miles. This also applies to one traveling companion on the same reservation. This perk makes upgrades available even after booking seats in economy using miles.
Related: United Airlines baggage fees and how to avoid paying them
United Award flight discount
For flights within the continental U.S. or between the U.S. and Canada, cardholders can save 10% of the mileage cost on United saver awards for redemptions on economy tickets (fare classes X and XN). This applies to flights on United and United Express only, however.
This discount is available for all passengers on the same reservation as the primary cardholder, but the trip must be booked from the primary cardholder's MileagePlus account.
Spend your way toward elite status
To attain status with United Airlines each year, you need to complete one of the following: a combination of flights (PQFs) and money spent (PQPs) or simply an elevated amount of money spent for extra PQPs.
Those pursuing elite status tiers with United can earn up to 8,000 extra PQPs each year through spending on the Club Infinite card. Cardholders earn 500 PQP for each $12,000 spent on purchases, and there's a maximum of 8,000 PQPs that can be earned this way during a calendar year. These bonus earnings are valid through the Premier 1K status level.
Related: The ultimate guide to earning elite status with United cards 
Hotel and rental car benefits
The primary cardholder can enroll for Platinum Elite status with IHG One Rewards. Benefits include bonus points on paid stays, complimentary room upgrades based on availability at check-in, priority check-in when arriving at the hotel, discounts on reward nights at select properties and a welcome gift at check-in. This typically includes points or a snack.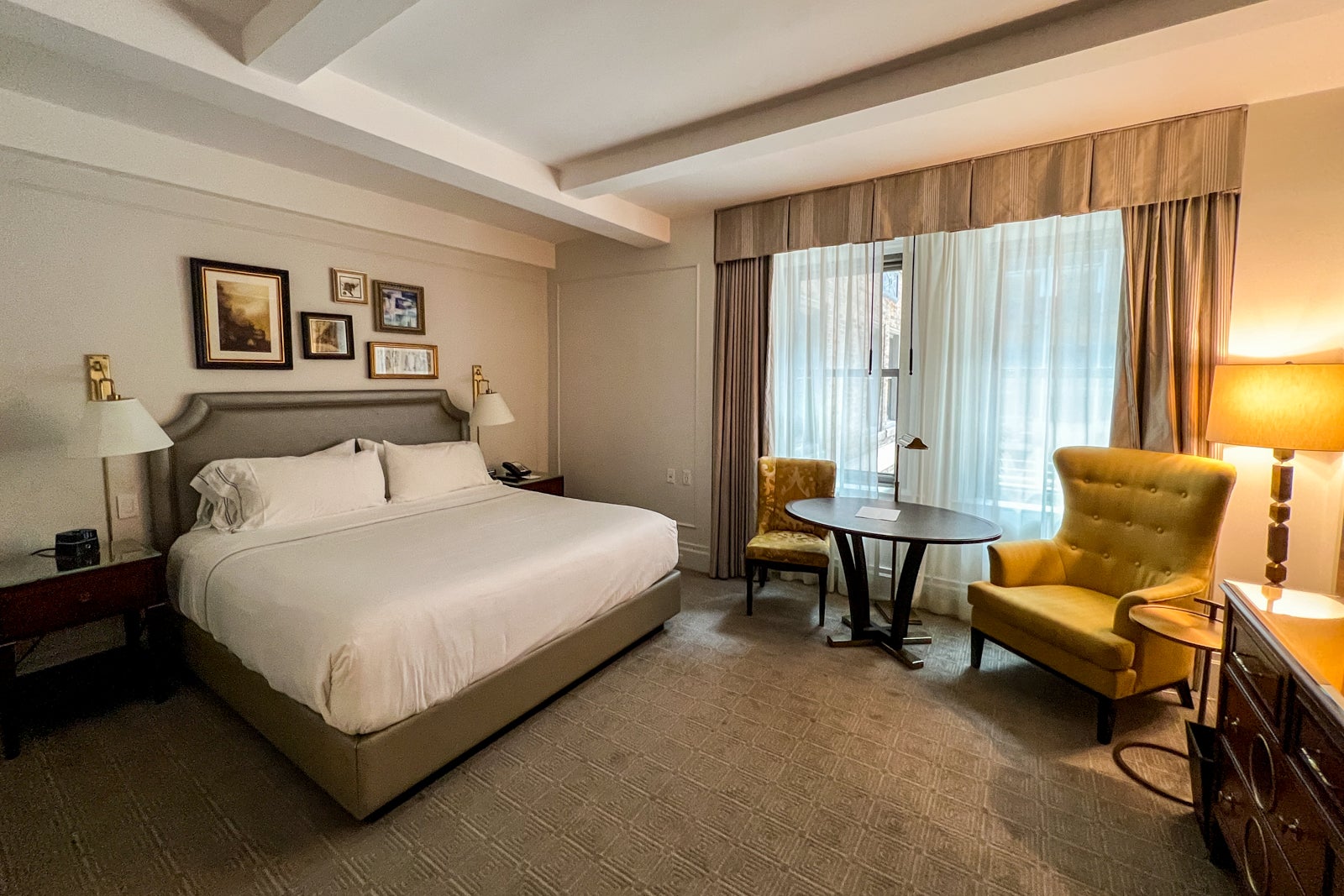 Another benefit of the United Club card is the ability to receive up to $75 in statement credits each year as reimbursement for spending at IHG properties. This is available each calendar year.
Cardholders also can enroll for Avis President's Club status. Normally available by invitation only, perks at this tier include complimentary two-class upgrades on rental cars, guaranteed car availability, skipping the line when picking up your rental car and more.
As with status in other rental car programs, the best value in this benefit may be the availability to match your rental car elite status from one program to another.
Other perks
Cardholders can receive up to $100 in reimbursement for their application fee to Global Entry, TSA PreCheck or Nexus. This benefit is available once every four years.
Cardholders earn 4 United miles per dollar on purchases with United Airlines, 2 miles per dollar on all other travel and dining, along with 1 mile per dollar on other purchases. This represents a 5.8% return on spending with United, 2.9% return on travel spending and dining and 1.4% return on all other spending, according to TPG's latest valuations.
Related: United Club Infinite credit card review
Cardholders can also enroll in a year of complimentary DashPass from DoorDash, which typically costs $9.99 per month and provides lower service fees and free delivery on eligible orders. This benefit extends through Dec. 31, 2024.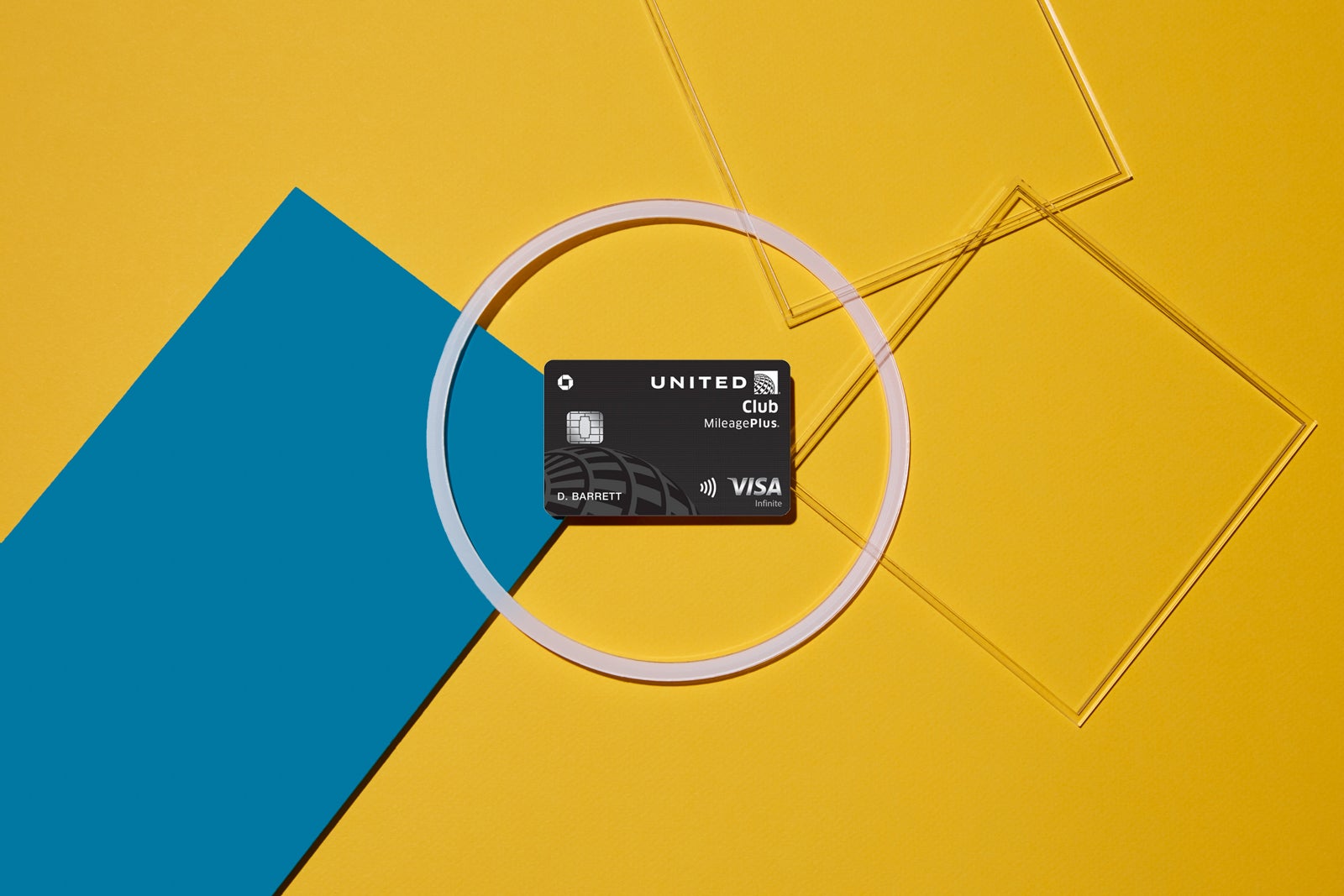 Cardholders can also access Chase's Luxury Hotels & Resort Collection for booking premium hotels with perks added to each reservation. There are also benefits like car rental damage insurance, trip cancellation/interruption insurance and purchase protection built into the card.
Bottom line
The United Club Infinite Card carries a $525 annual fee but includes perks like discounts on award fares, upgrades and lounge access. For frequent visitors to the United Club and those who redeem a lot of miles for domestic economy flights in the U.S., the card is worth the annual fee. Conversely, for those who occasionally visit the lounge, fly on a mix of airlines and don't make many award redemptions for United flights in economy, it's probably tough to justify the annual fee after exhausting the miles from the sizable welcome bonus in the first year.
---
Official application link: United Club Infinite Card – 90,000 bonus miles after you spend $5,000 on purchases in the first three months from account opening.
---