Editor's note: This post has been updated with new information.
Last chance: Voting is about to close for the 2023 TPG Awards!
Voting ends at midnight Eastern time on Sept. 30, so this is the final boarding call to show your favorites in travel this year that they stood out above the rest.
This year marks the sixth-annual TPG Awards, where we honor the best in travel, credit cards and loyalty programs. And with several years of experience under our belts, we're changing things up a bit to make the awards better than ever.
To get the most complete picture of the best travel brands and services helping travelers this year, TPG readers can now rank up to three of their top picks in each category. So, if you're on the fence between a few different options, you can rank them one, two and three instead of only choosing one.

Along with some stand-by favorite categories — such as the "Best travel rewards credit card" of the year — there are some fun new categories.
New categories include "Best destination in a TV show or film" and "Best travel power couple," where two different credit cards or services work together to unlock some cool perks or time-saving benefits.
We'll combine TPG readers' input, TPG editorial top picks and an expert panel's picks into one equation with equal weight to determine our TPG award winners for the year.
While everyone can only vote once, TPG readers who subscribe to our free daily newsletter will get their votes counted twice.
One of our core missions is to use travel as a force for good. So, for each vote we receive, we'll donate $1 (up to a maximum of $25,000) to our charity partner, Make-A-Wish, to unlock the travel dreams of children experiencing a critical illness.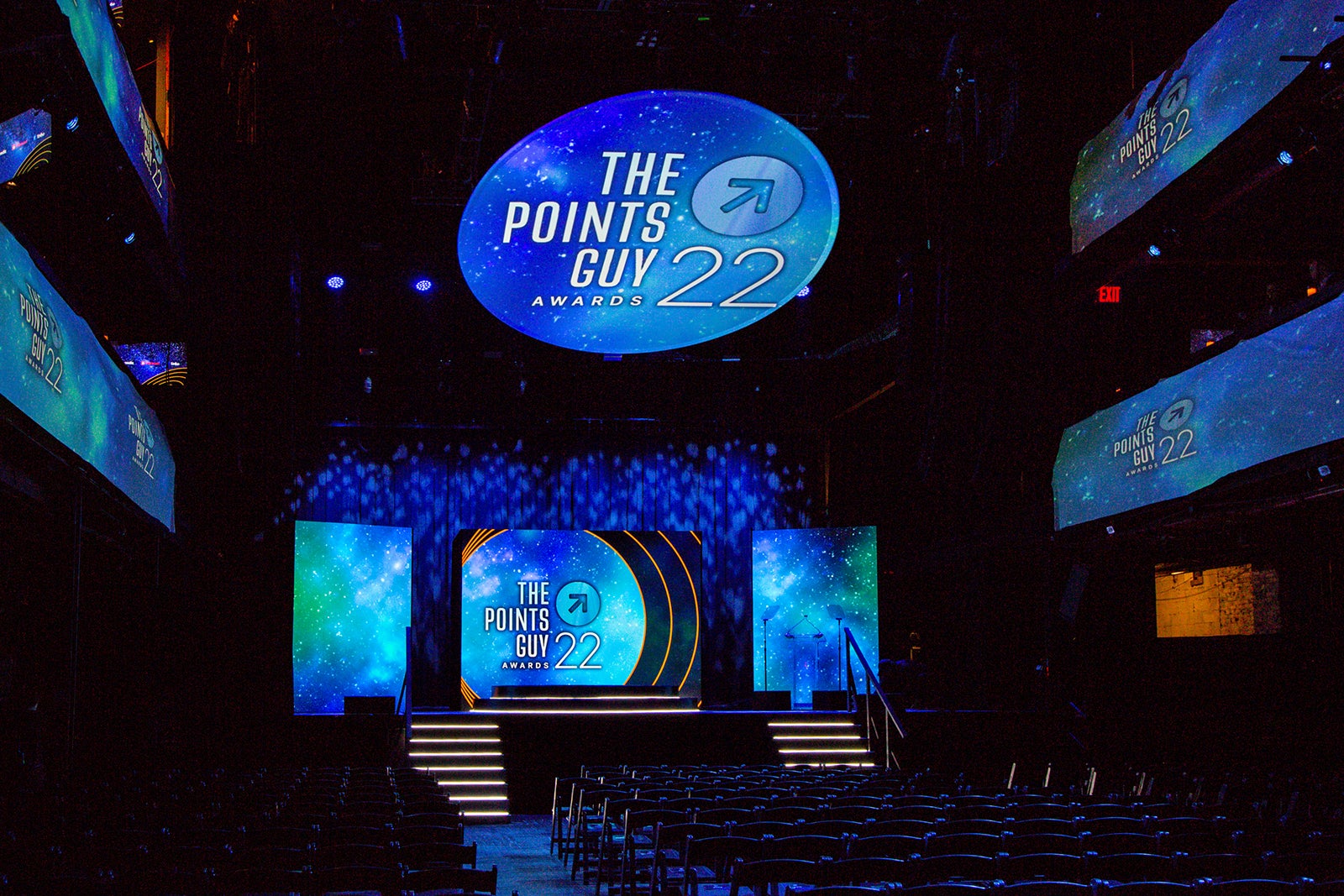 The 2023 TPG Awards voting categories are:
Credit cards
Best travel rewards credit card
Best premium credit card
Best business credit card
Best no-annual-fee credit card
Best airline cobranded credit card
Best hotel cobranded credit card
Airlines
Best U.S. airline loyalty program
Best first class
Best business class
Best premium economy class
Best economy class (U.S. only)
Hotels
Best hotel loyalty program
Best hotel elite status
Best luxury hotel brand
Best affordable hotel brand
Cruise
Best new cruise ship
Best luxury cruise line
Best family cruise line
Best cruise line for adults
Travel
Best new travel service
Best travel power couple
Best destination in a TV show/film
We're excited to partner with TPG readers to determine which travel brands have risen to the top of the pack this year and honor them for being the best in 2023 for travelers.
We look forward to seeing your top picks and sharing the results at the TPG Awards in New York City on Nov. 6.
Vote now for the 2023 TPG Awards.
Related reading: