With less than two months left in 2023, now is the perfect time to check your frequent flyer mileage balances, calculate your travel earnings for the rest of the year and pinpoint where exactly you will end up regarding qualification requirements by Dec. 31.
If you think you might not hit your goal, the good news is that there's still time to do some major mileage-earning before the end of 2023. In this guide, we will focus on last-minute strategies to qualify for Alaska Airlines elite status.
Here is what you need to know about Alaska's MVP program, including qualification requirements, tier benefits and ideas for earning the status you want for another year.
Some background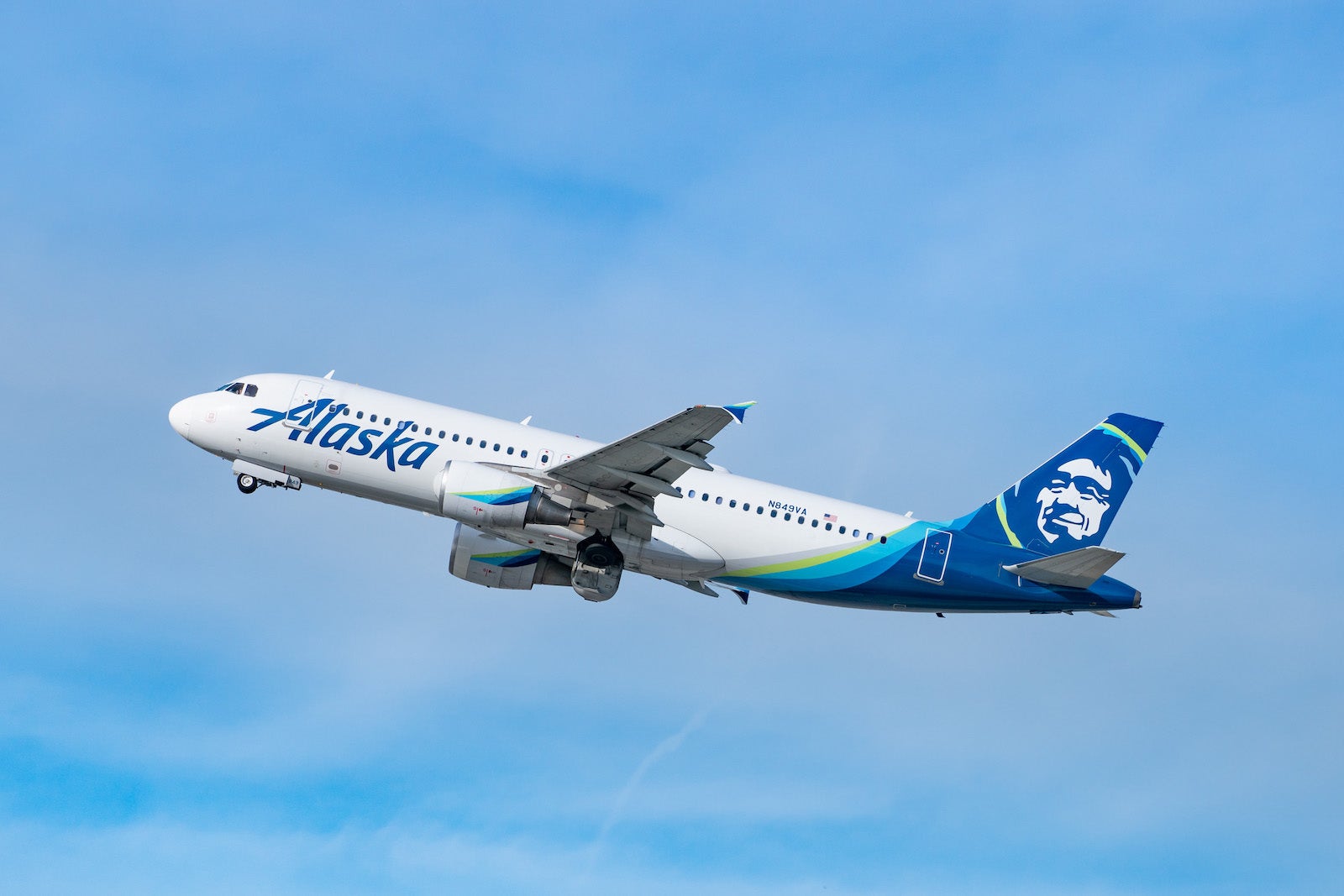 Alaska Airlines is the only major U.S. airline that doesn't have a revenue requirement for earning elite status. All you have to do is earn the required number of elite qualifying miles or elite qualifying segments required for your desired status tier. You also need to take a minimum number of segments on Alaska-operated flights.
Here's a look at what each status tier requires:
| | | | |
| --- | --- | --- | --- |
| Status tier | Elite qualifying miles | Elite qualifying segments | Minimum number of Alaska segments |
| MVP | 20,000 | 30 | 2 |
| MVP Gold | 40,000 | 60 | 6 |
| MVP Gold 75K | 75,000 | 90 | 12 |
| MVP Gold 100K | 100,000 | 140 | 24 |
This makes earning Alaska elite status easier than other airline statuses if you frequently fly cheap economy tickets on Alaska or its partner airlines. However, more expensive tickets may offer bonus elite qualifying miles — which can accelerate your progress toward reaching status.
Related: 5 reasons I love having entry-level elite status with Alaska
Last-minute earning strategies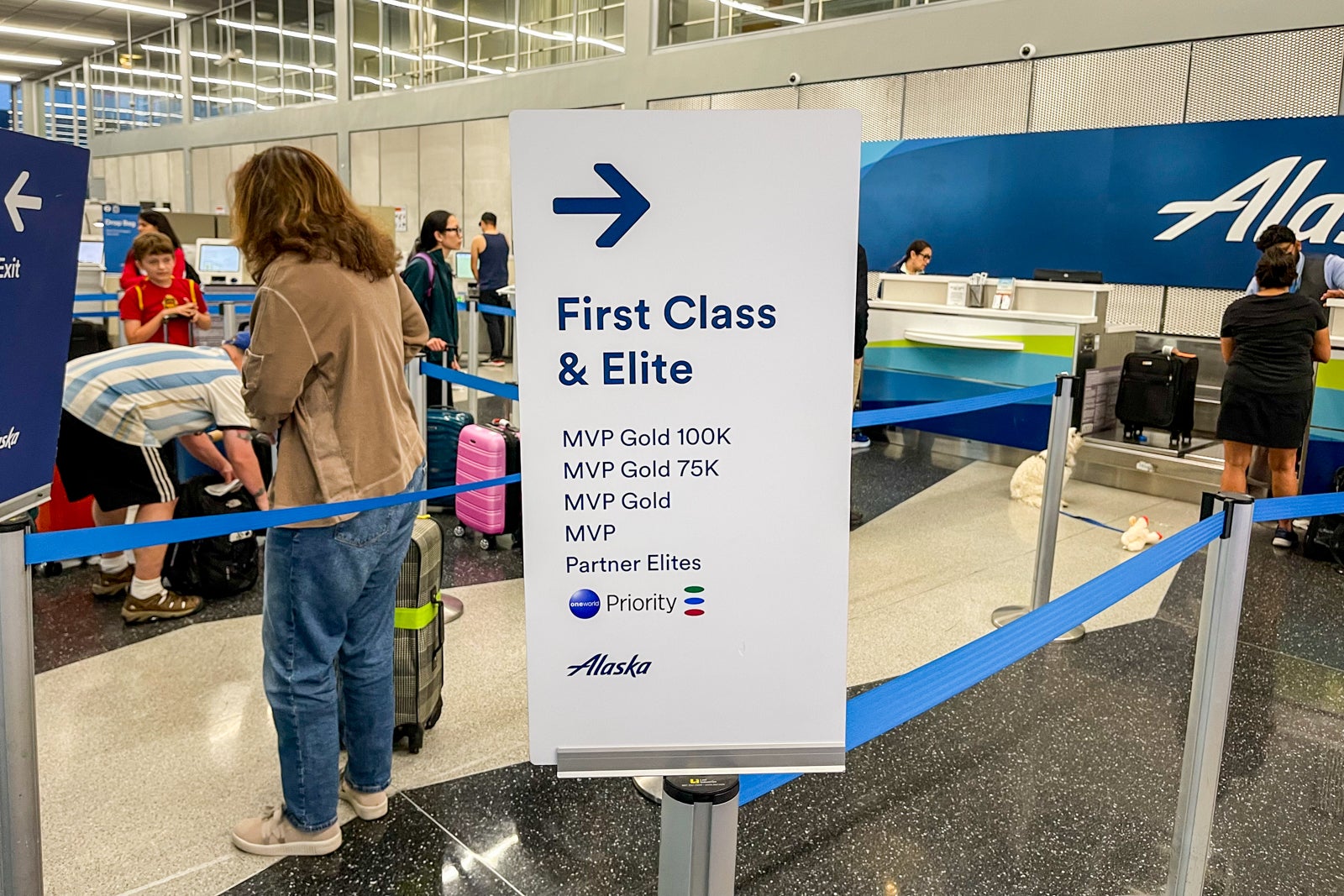 Here are a few ways to rack up more elite qualifying miles to cross the finish line to your desired elite status tier before time runs out.
Maximize your routing
If you already have MVP Gold, MVP Gold 75K or MVP Gold 100K status, you're in luck.
Alaska's generous same-day flight changes policy lets you request a same-day confirmed flight change at any time during the check-in window. Your new flight must depart on the same calendar day as the original departure, but you can change your routing to include additional layovers.
This is useful because you will earn more elite qualifying miles on longer routes. For example, instead of flying nonstop from Ronald Reagan Washington National Airport (DCA) to Los Angeles International Airport (LAX) and earning 2,311 EQMs, you could fly from Washington to Seattle-Tacoma International Airport (SEA) and from there to Los Angeles for 3,282 EQMs.
Or, to earn even more EQMs, pop in an extra segment from Seattle to San Francisco International Airport (SFO) and end up with 3,507 EQMs total (or three EQSs instead of one if you're thinking about segments).
Status matching
If you don't already have elite status with Alaska but do have elite status with another airline, this might be your best option for attaining elite status quickly. If you qualify, you'll receive temporary status with Alaska based on your current tier with a competitor.
Then, to keep your new Alaska status after the promotional three-month period, you'll need to fly the following number of miles on flights marketed and operated by Alaska Airlines:
MVP: 5,000 miles
MVP Gold: 10,000 miles
MVP Gold 75K: 20,000 miles
Alaska makes this process very simple, with a page of publicly available information where you can select your specific status with a competitor from a list of eligible programs and upload your credentials directly.
If you start your status match by the end of June and meet the requirements, you will keep your status through the end of the calendar year.
However, If you start your status match between July and December and meet the requirements to keep your status, you'll keep it through the end of the following year. So, if you have a lot of travel booked on Alaska in the next few months, now could be a great time to start.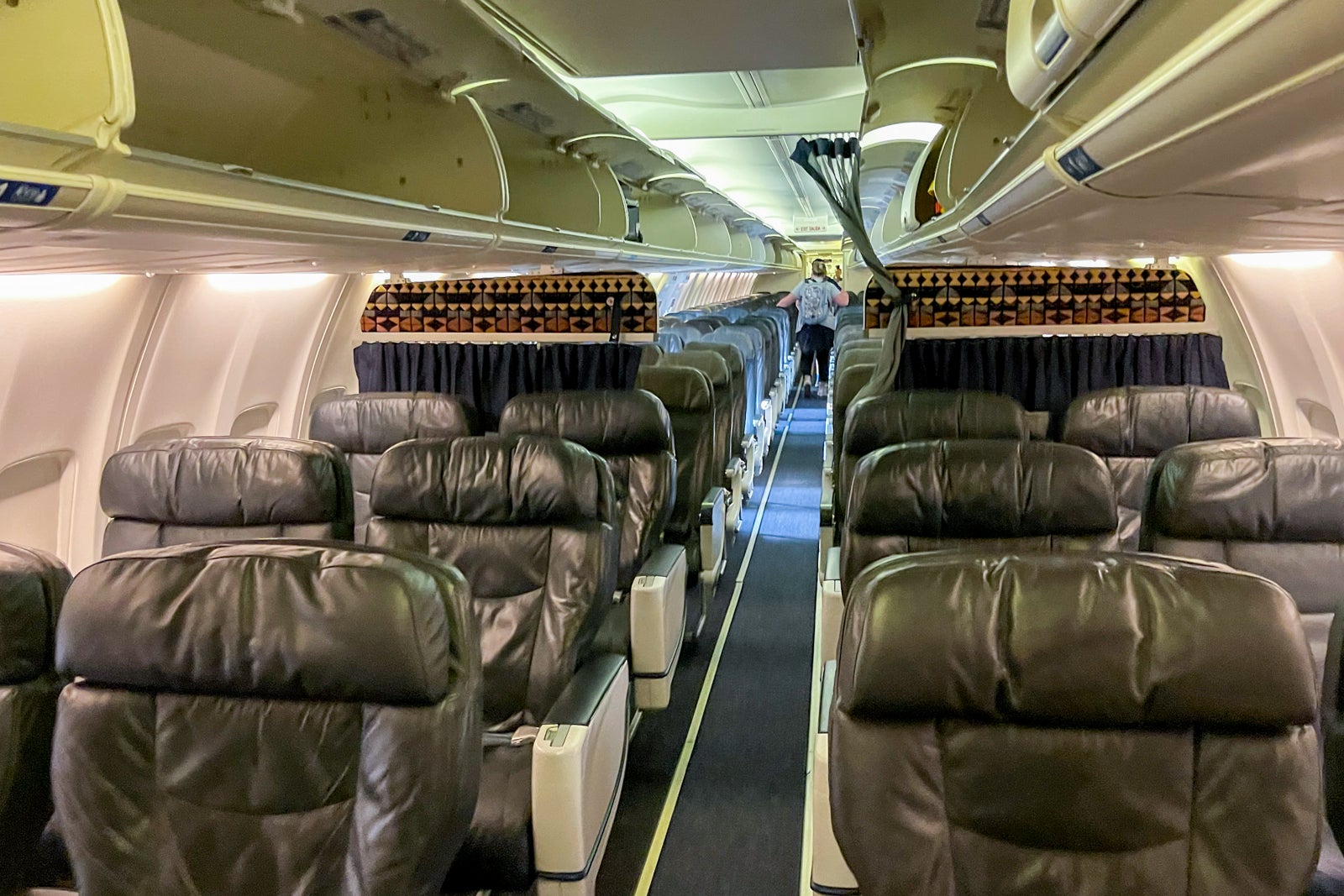 Buy elite miles
In the past, Alaska has offered flyers the opportunity either to purchase elite miles or status outright or to buy back up to their status level. The offers seem to vary by individual — and there's no guarantee that this will be the case this year — but you can check out threads like this one on FlyerTalk to see how you might be able to get in touch with a Mileage Plan agent and what you can expect when you do.
While prices in the past have been expensive, if you're within striking distance of MVP Gold 75K and the 50,000-mile bonus you get upon achieving that level, this could be worth it.
Elite leave for new parents
Are you running behind on elite status because of a new bundle of joy that's curtailed your travel lately? Alaska Airlines has an "elite leave" policy for new parents that allows travelers to extend elite status for another year during their pregnancies or parental leaves.
To take advantage of this benefit, you'll need to email the airline once you return with your full name, date of birth, Mileage Plan number and proof of pregnancy or parental leave, such as a note from your doctor or employer. If approved, the airline will essentially presume you will have qualified for elite status in the year in which your parental leave ends and will extend it through the following year.
Mileage-run scenarios
Though time is running short, you might still be able to maximize your mileage earnings during 2023 to achieve elite status with Alaska. That's because, unlike other major airlines, Alaska Airlines has no minimum spending requirements for elite status.
Related: How and why you might want to book a mileage run
Here are a couple of ideas to help you along the way.
1,000 EQM short: Alaska is generous in that, whether you have elite status or not, you earn a minimum of 500 EQMs on flights. That means you can take two short hops and hit the mark.
For example, you can spend just $133 and a few hours on a Saturday flying between Seattle and Spokane International Airport (GEG), Washington, for 1,000 EQMs.

Or spend $166 to fly from San Francisco International Airport (SFO) to Harry Reid International Airport (LAS) for a few days for the same 1,000 EQMs.

5,000 miles short: The easiest way to fill this gap is to seek low-cost transcontinental flights from the West Coast to the East Coast. These routes will be more expensive than short-haul flights, but prices are usually reasonable enough to justify a quick trip to keep elite status.
Here's a mid-December flight from San Francisco to New York for $217 in Saver economy. This gives you a total of 5,131 EQMs earned.

Or, spend a long weekend in Massachusetts with this $215 round-trip flight from Seattle. You'd earn 4,992 EQMs on this itinerary.

10,000+ miles short: If you're well short of your goal — and this is probably most applicable to those shooting for MVP Gold 75K or above — you still might be able to earn 10,000 or even 20,000 EQMs this year.
The simplest way would be to book two back-to-back transcontinental flights (like in the above examples) since you could complete each in a day or two and end up with around 10,000 EQMs. But that's a lot of time flying in narrow-body jets to destinations you may have already visited.
If you want to qualify in one fell swoop, consider flying one of Alaska's many airline partners on a cheap long-haul flight. Just know you'll probably be flying intercontinental, so consider making a vacation of it.
However, you need to pay special attention to the earning rates on airline partners since the number of miles earned varies by partner and fare class. Check your fare class and the partner page for the operating carrier to calculate how many EQMs you'll receive from a partner flight.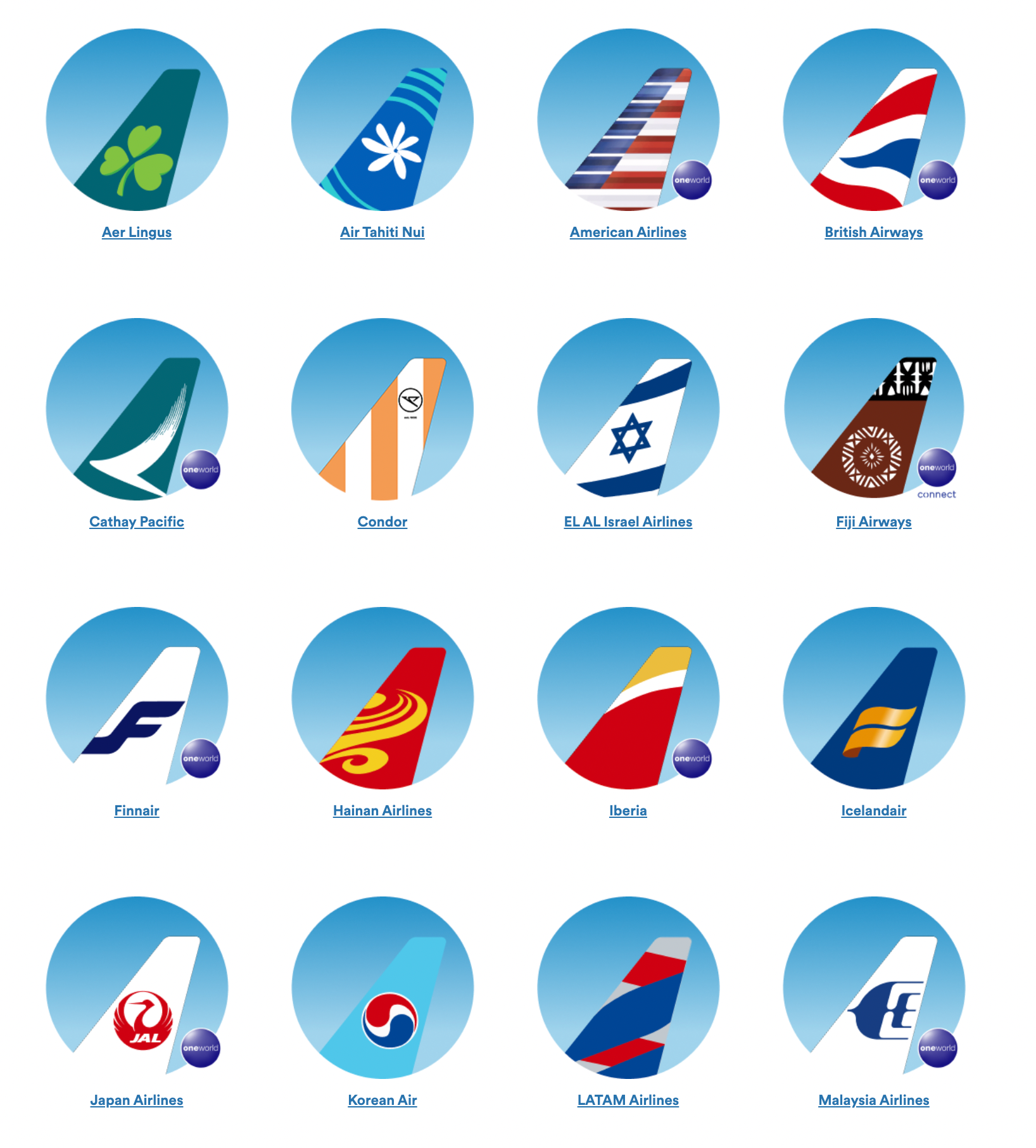 Unfortunately, it's worth noting that airfares to Asia are high right now, even if you are connecting. So, you may be looking at $2,000+ for, say, a premium economy ticket on a partner airline from the West Coast U.S. to Asia or Australia. You would need to think about whether the benefits you would receive from the status are worth this investment.
Segments
If your mileage-run strategy involves earning segments instead, you can use Google Flights' multicity search to piece an itinerary together.
Given Alaska's extensive short-haul route network in the Pacific Northwest, if you're based in a hub like Seattle or Portland or even a "focus" city like the Bay Area, you might have some luck just piecing together a bunch of quick itineraries on the fly.
Here's a sample one-day trip I put together with Seattle as the start and end points. You'd rack up four segments and 2,229 EQMs by making three stops before returning to Seattle. This itinerary costs $434, but there may be better deals.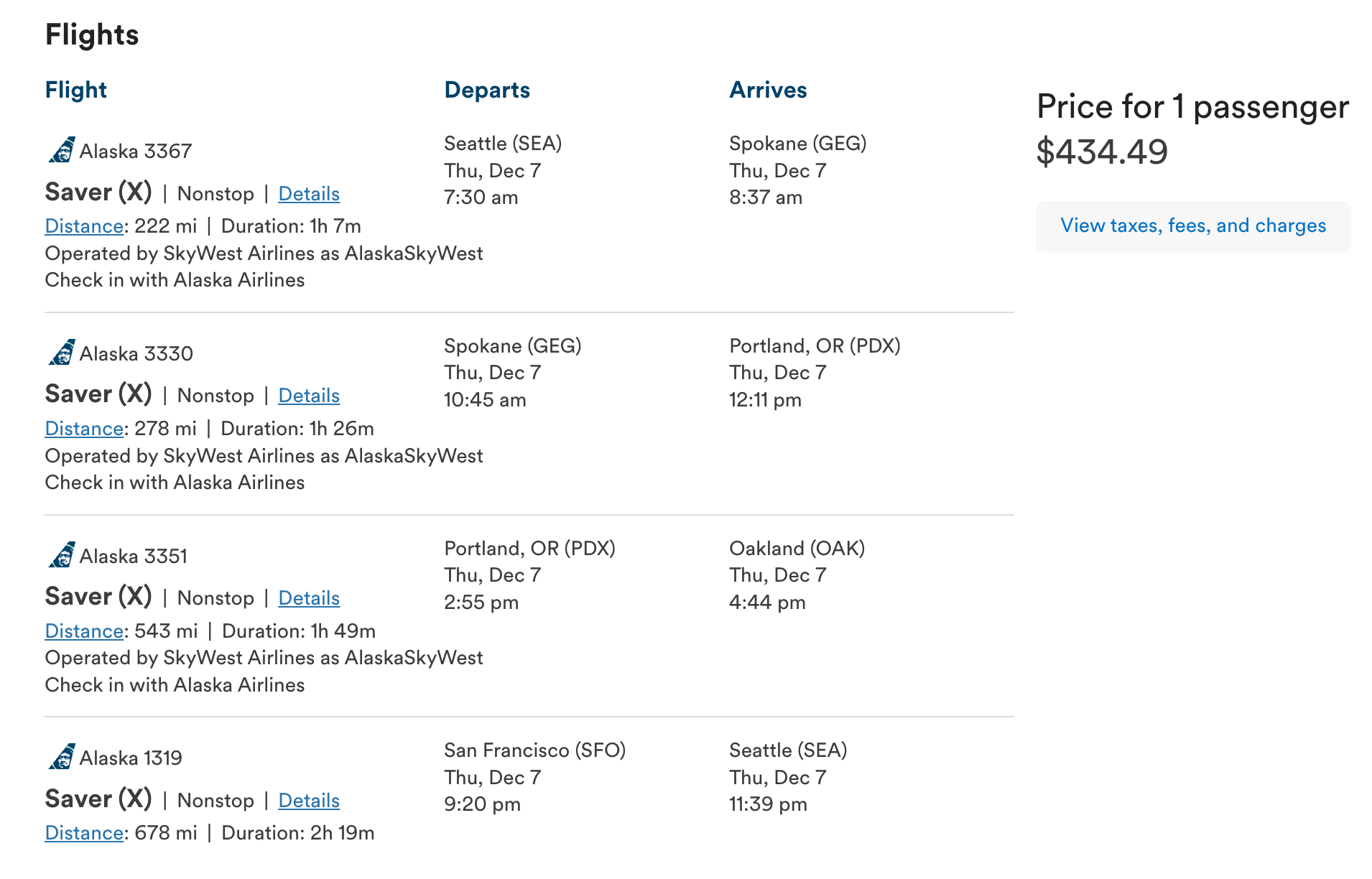 Related: The best credit cards for airfare purchases
How to earn Alaska miles
Alaska Airlines has two cobranded credit cards with Bank of America: a personal card and a business card. These let you earn Alaska miles on your everyday spending and offer solid sign-up bonuses. The cards include other inflight benefits, including an annual Companion Fare that helps offset their annual fees.
Alaska Airlines Visa® credit card: The Alaska Airlines Visa card is Alaska's personal credit card. It earns 3 miles per dollar spent on eligible Alaska purchases and 1 mile per dollar spent everywhere else. Plus, you'll enjoy an annual Companion Fare (after spending $6,000 or more on purchases within the prior anniversary year) to bring a friend or family member with you on a trip starting at $122 ($99 fare plus taxes and fees from $23). You also get a free checked bag on all Alaska flights and 20% back on inflight purchases.
Alaska Airlines Visa® Business card: The Alaska Airlines Visa Business card is simply the business version of the personal Alaska card. The card earns the same 3 miles per dollar spent on eligible Alaska Airlines purchases and 1 mile per dollar spent on all other purchases. It includes a Companion Fare starting at $122 ($99 fare plus taxes and fees from $23) after spending $6,000 or more on purchases within the prior anniversary year and a free checked bag on all Alaska flights.
Unfortunately, these earnings won't count toward elite status qualification (though it has offered bonuses in the past). As a result, you'll need to pursue one of the above strategies if you're looking to close the gap and snag MVP status this year.
Bottom line
Even though the year is ending in less than two months, there's still time to lock in your Alaska Airlines Mileage Plan MVP elite status for 2024 so you can enjoy the perks next year.
You first want to find out where you are now in your pursuit of elite status and then decide which strategy will help you get closer to your goal.