Mari Hawkins brought her family to Walt Disney World earlier this month knowing things had changed since her last visit. After all, it was the first time she'd visited since the resort retired its FastPass system and began charging guests to expedite their wait times through its Genie+ service and Lightning Lanes. She wasn't a fan of the change.
"It's a little cumbersome," Hawkins said. "My family really missed the FastPass where you could get [express lines at] up to three attractions for free before you left home."
Lightning Lanes may be uniquely Disney, but the economic principle behind it certainly isn't.
Hawkins, a travel agent who runs New York state-based Gemini Travel, is becoming increasingly familiar with companies taking a once-free service and packaging it into a new paid service. It's a tactic she's noticed more during the travel industry's rebound from the pandemic, at a time when companies have tried to meet surging demand in the face of inflation and leaner staff.
"I'm seeing this everywhere," she said.
We are, too.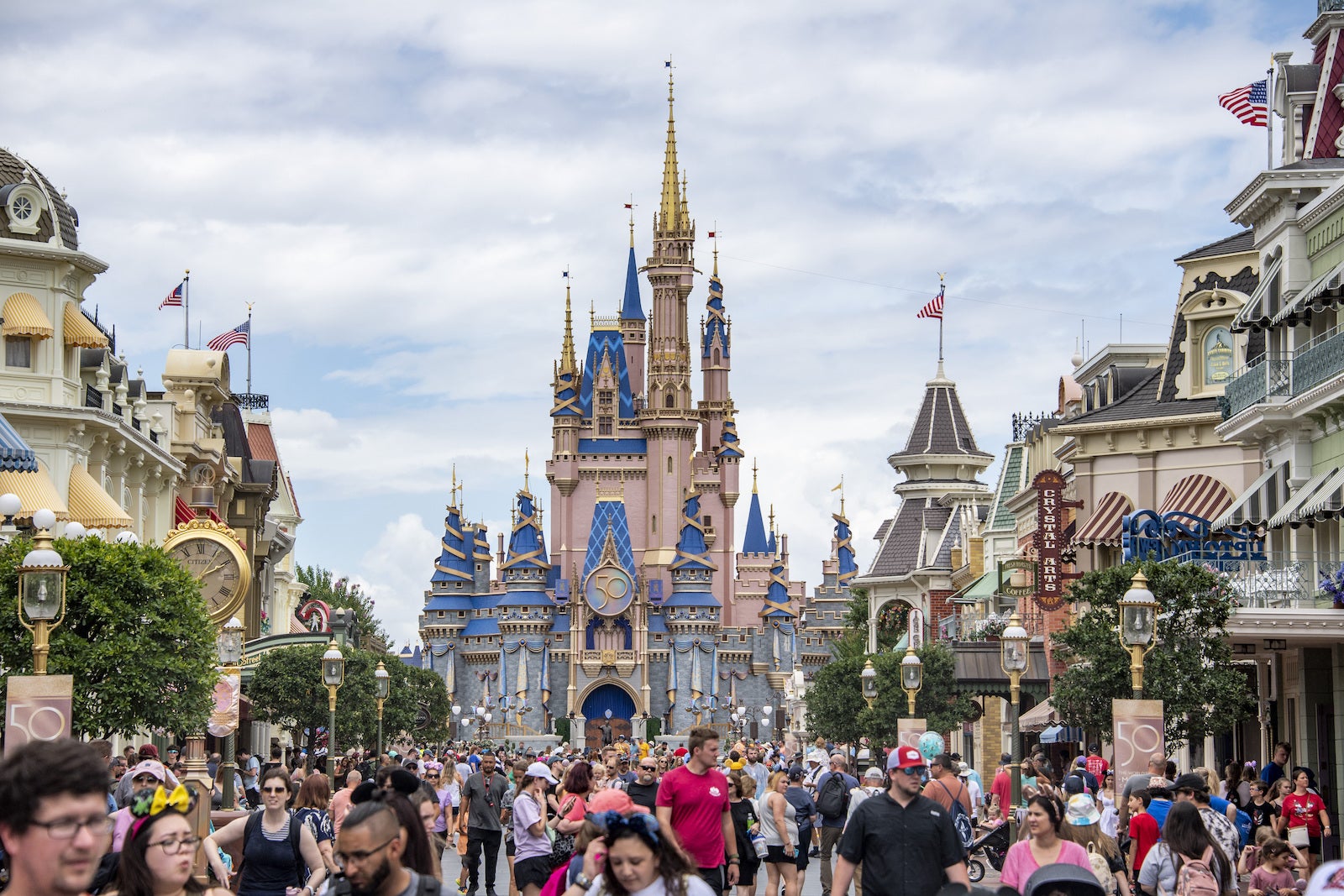 What is unbundling?
When you hear the business term "unbundling," your mind might go right to all of those streaming services you probably pay for.
While 10 or 15 years ago you could stay up to speed on the latest hit shows simply by paying your monthly cable bill, today, many families can only meet their entertainment needs by subscribing to a handful of paid services, such as Netflix, Hulu, Paramount+ and Disney+. For a lot of us, that's on top of continuing to pay for cable or streaming services like YouTube TV to keep getting full access to live TV programming.
Simply put, it's harder to catch all your viewing needs with one neat-and-tidy monthly payment — and it adds up. What was once just a $7.99 Netflix subscription to go along with your cable or satellite is now multiple monthly fees of $7.99, $9.99, $12.99 and so on.
When it comes to the origins of this trend in travel, Boston University School of Hospitality Administration dean and professor Arun Upneja is not shy about pointing the finger.
"Airlines are actually, probably the pioneers on this issue," Upneja said, with a nod toward the start of checked bag fees in the late 2000s as fuel costs spiked.
Today, any reminder that checked bags used to be free is practically salt in the proverbial wound. This is especially true considering how customers can now find themselves paying extra for anything from seat selection to a full-size carry-on bag to an inflight snack or cup of coffee, depending on the flight.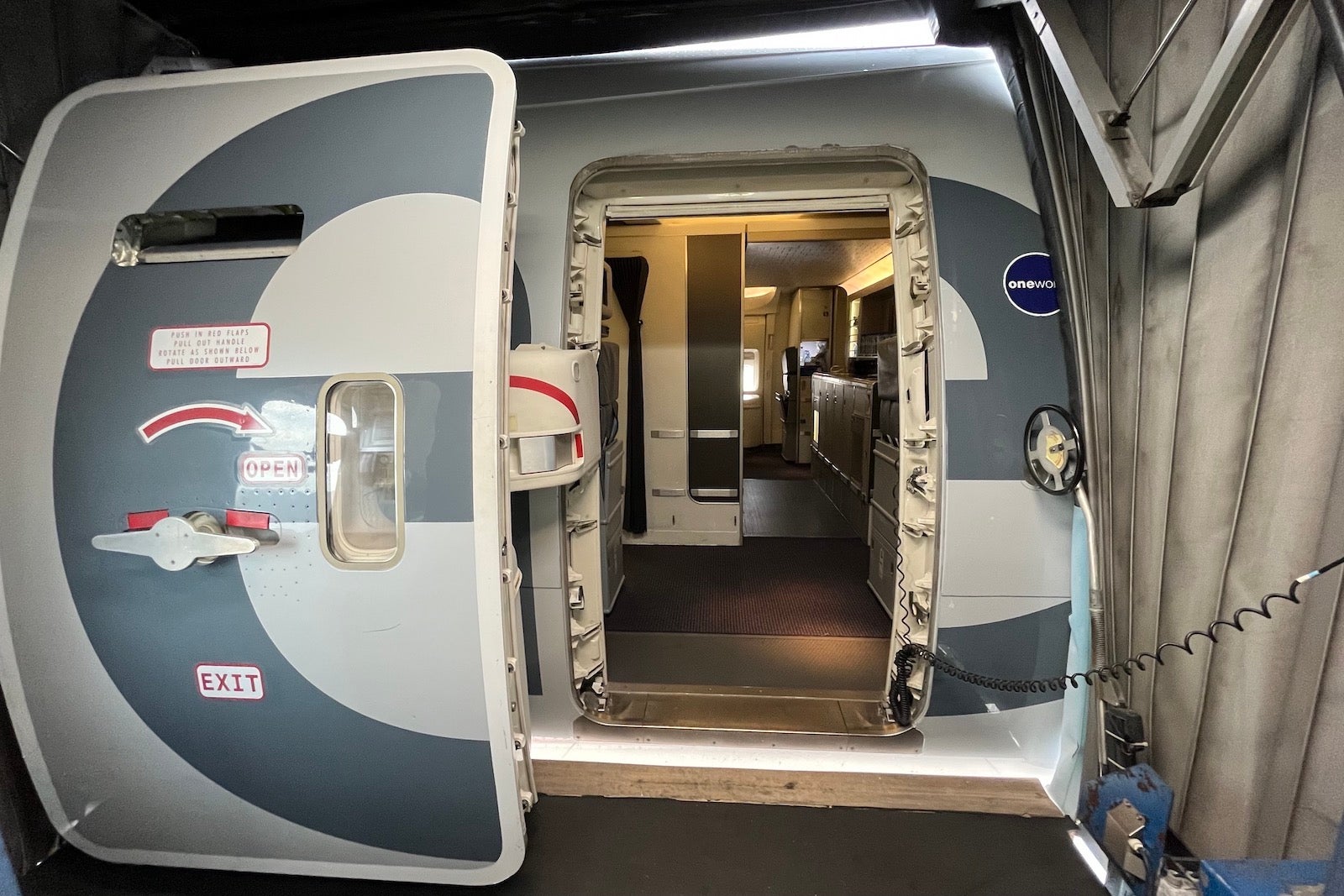 More and more, travelers are encountering these "pay-to-play" services well before they board and long after they deplane.
"Companies have figured out they can make more money by unbundling and selling services they had previously bundled," Upneja said, noting a shift in the past two to three years. "Now, everyone is trying to get into this game."
'Pay-to-play' services add up
Think about the last time you flew, stayed in a hotel, visited a theme park, took a cruise, went to a live sporting event or concert, or rented a car. I'm willing to bet that somewhere along your journey, you ran into some sort of offer to upgrade or otherwise improve your experience for an added cost.
Airport security is a great example of how things have evolved. Close to a decade ago, we saw travelers get the opportunity to shorten their wait and improve their experience in the TSA checkpoint line by paying $85 for a five-year TSA PreCheck membership. Then, along came Clear, which gets you ultra-fast identity verification via a biometric scan, as well as an escort to the front of the checkpoint line, for a retail cost of $189 annually (though there are many ways to lower your actual cost).
The service works best in concert with TSA PreCheck, which is most efficiently purchased as part of a Global Entry membership that, first and foremost, expedites your U.S. customs experience.
It doesn't stop there, though.
This summer, Clear started testing a premium tier of service where you can get escorted directly from the airport curb to your gate.
All of these options are just to help you get through the airport. Beyond the airport, there are all kinds of other extras you can pay for while traveling.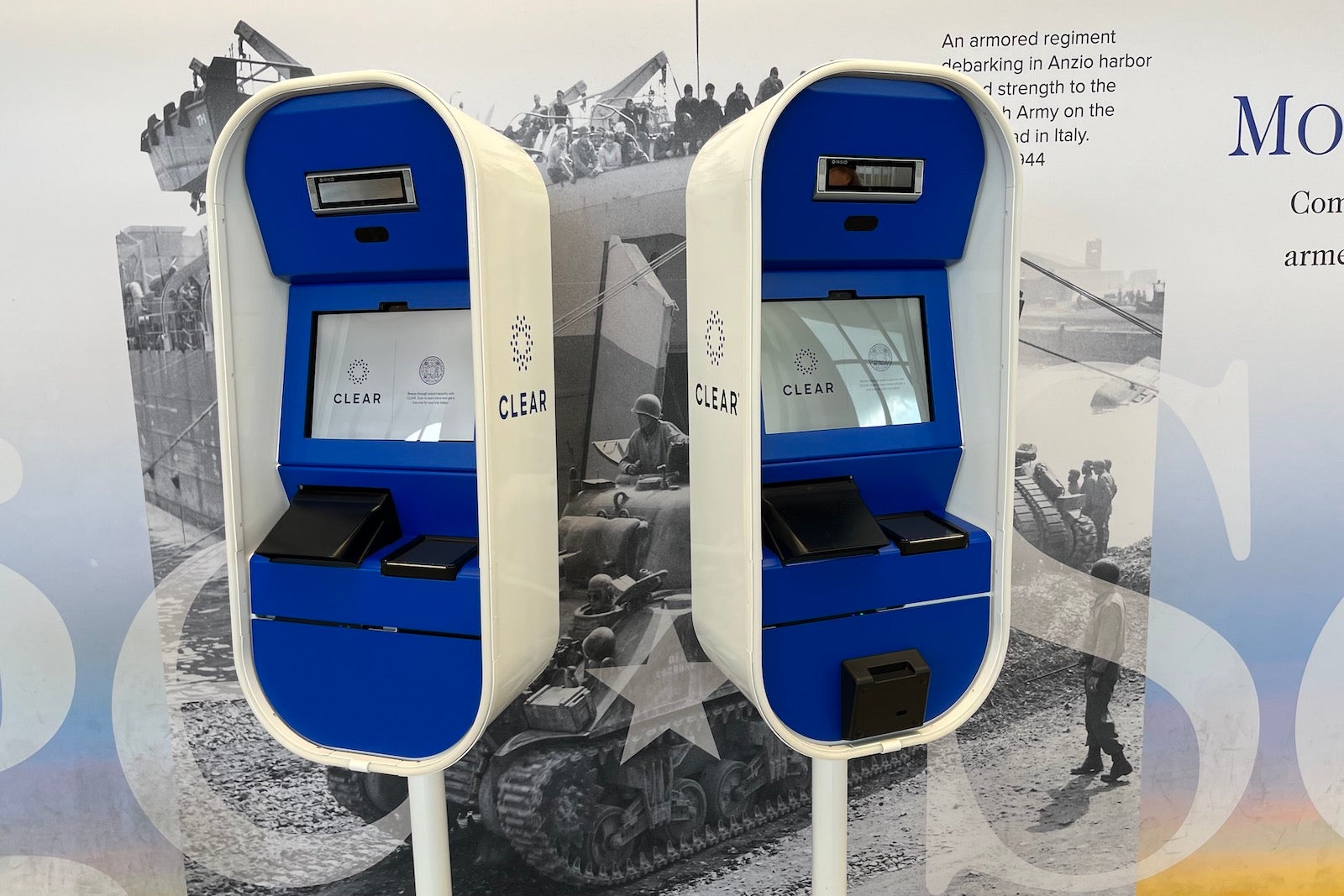 TPG founder Brian Kelly lamented the upcharge to use a Nespresso pod at a hotel in Mykonos, Greece, that goes for $1,500 per night. Sure, Nespresso is an improvement over old-school hotel room coffee, but an upcharge for in-room coffee … that you make yourself … in a luxury hotel … still somehow feels wrong.
In recent years, TPG has also reported on cases of guests being charged for housekeeping — a trend worth watching as some hotel chains have cut back on daily room cleanings amid the pandemic and then staffing shortages. Such a charge has turned freshly made beds and replenished towels — which were once implied — into special perks.
Much of our staff has, at some point, stayed at the TWA Hotel at New York's John F. Kennedy International Airport (JFK), where you have to pay extra to use the infinity pool overlooking the runway during most hours of the day. That goes even for those who are paying for a night at the old, converted TWA terminal. It's an added cost but earns paying visitors a view any AvGeek or amateur planespotter would find spectacular.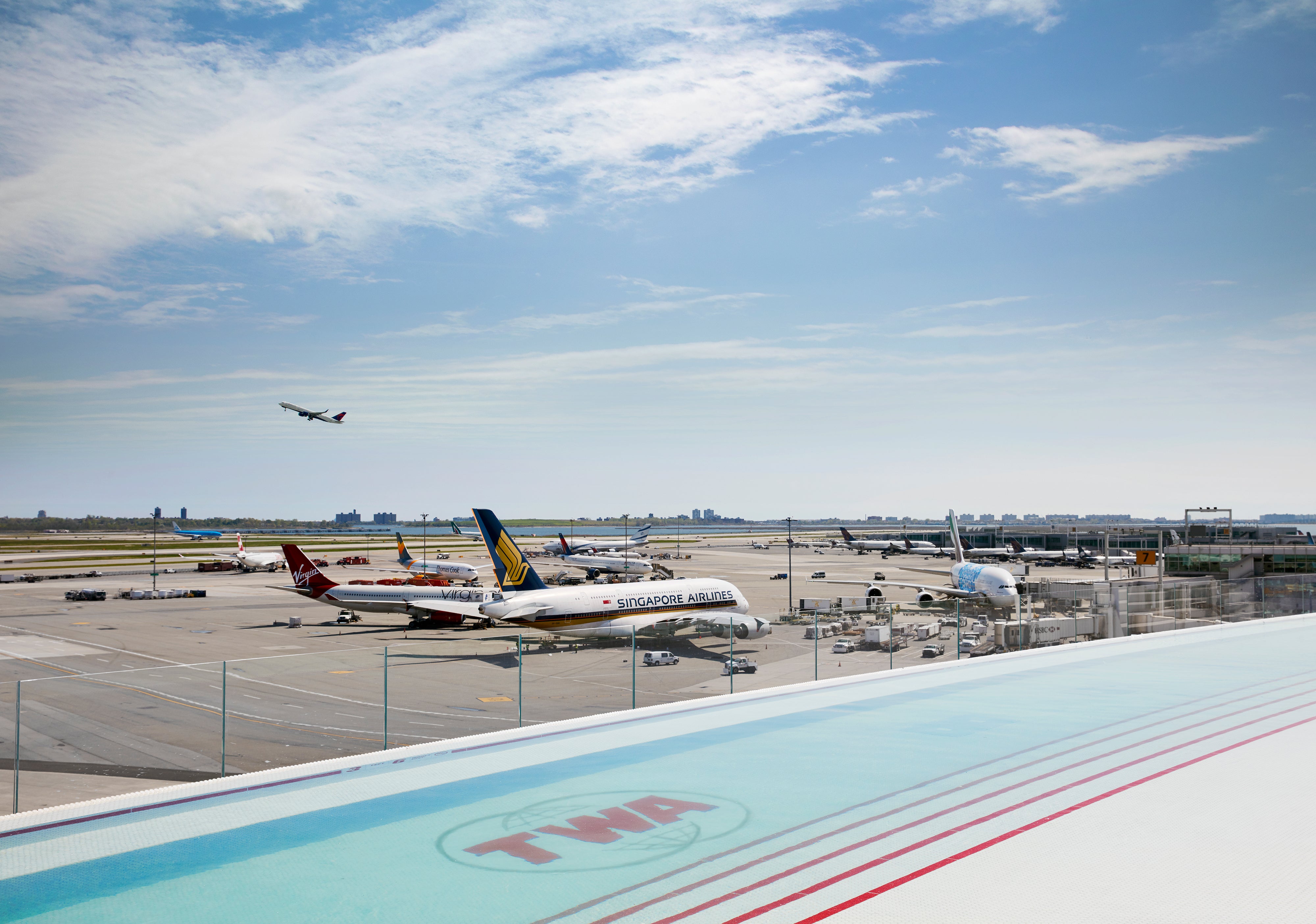 Ride-hailing service Uber recently announced it's ending its Uber Rewards program, through which customers could earn points and elite status for their loyalty. Now, anyone can enjoy special perks and discounts … but only if they pay the monthly subscription fee for Uber One.
TPG reported on the Hilton Honors program offering Gold and Diamond elite members the opportunity to pay for an upgrade at mobile check-in, even though upgrades are a perk of Hilton Gold and Diamond status. Some members fear this could fuel a devaluation of the program.
Meanwhile, I was quick to refuse when the rental car company offered me curbside terminal dropoff this month in Dallas; it was an extra service based more on added convenience than health protocols.
What to add, what to skip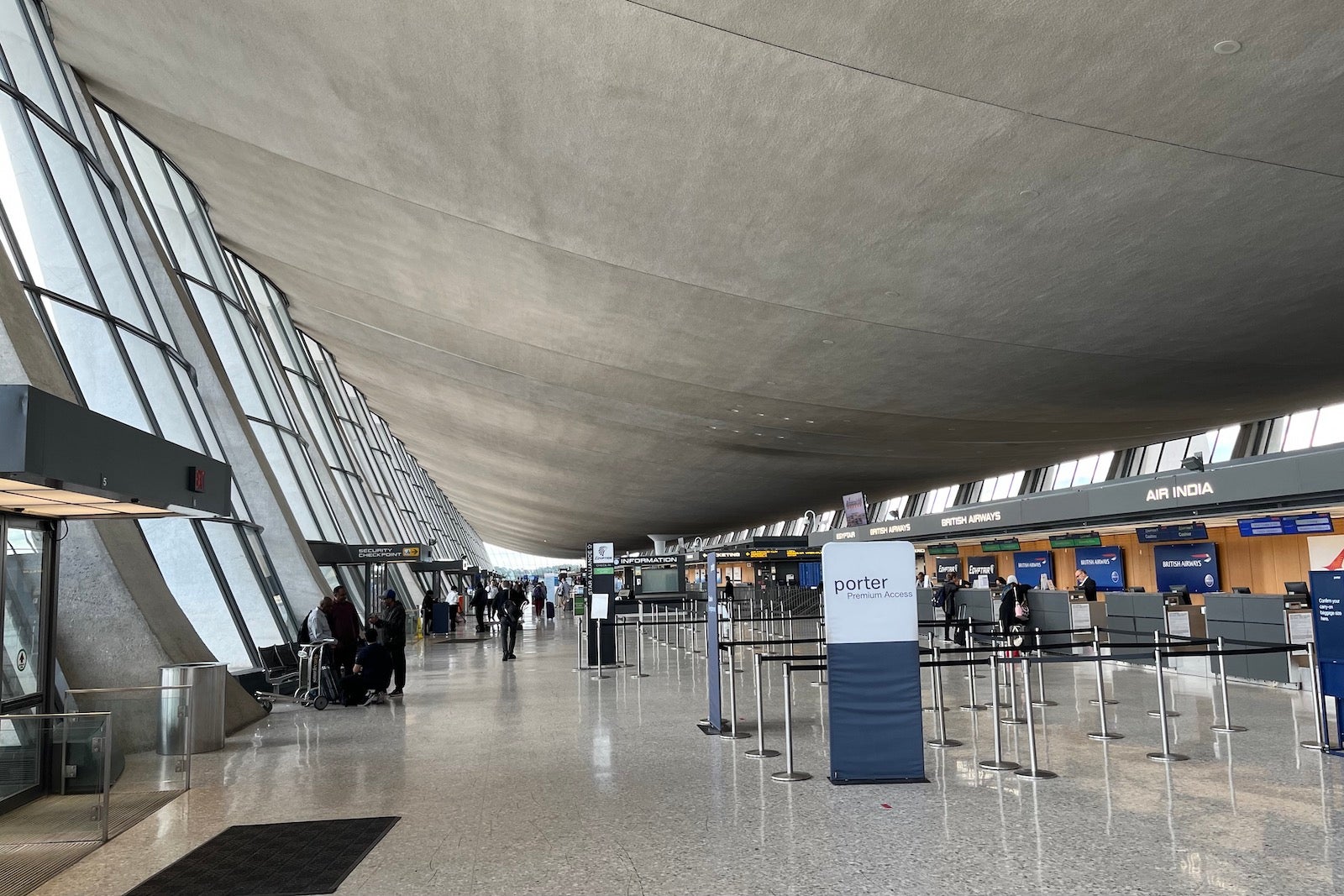 In the moment, it may be hard to know which services are worth the added expense. To help you decide when to splurge and when to save the next time you travel, here's what some of the TPG staff opts for and avoids when it comes to add-on services.
Getting through the airport
For me, Clear is a no-brainer. I receive the biometric TSA line-skipping service for free as a perk of my United Airlines Premier 1K status. However, I have paid for Clear in the past and would pay for it in the future if I had to.
As a frequent business traveler who sometimes cuts my arrivals at the airport close, I view Clear as an insurance policy of sorts — an assurance that I won't have to wait more than 10 or 15 minutes at any given TSA checkpoint that's open.
On a recent visit to Chicago's O'Hare International Airport (ORD), Clear likely saved me 20 or 30 minutes of valuable time. The downside to Clear is that it's still not present in some key airport terminals — LaGuardia Airport (LGA)'s Terminal B is a notable example. While United and Delta Air Lines travelers will often have no trouble finding a Clear checkpoint at those airlines' hubs, American Airlines travelers will since the airline has no relationship with or investments in Clear.
— Ethan Klapper, senior aviation reporter
Airline services and fees
There's nothing at all wrong with getting the cheapest ticket from point A to point B that will do the job for you. However, don't add stress and uncertainty to your journey by being too conservative in estimating your needs just to save a few dollars.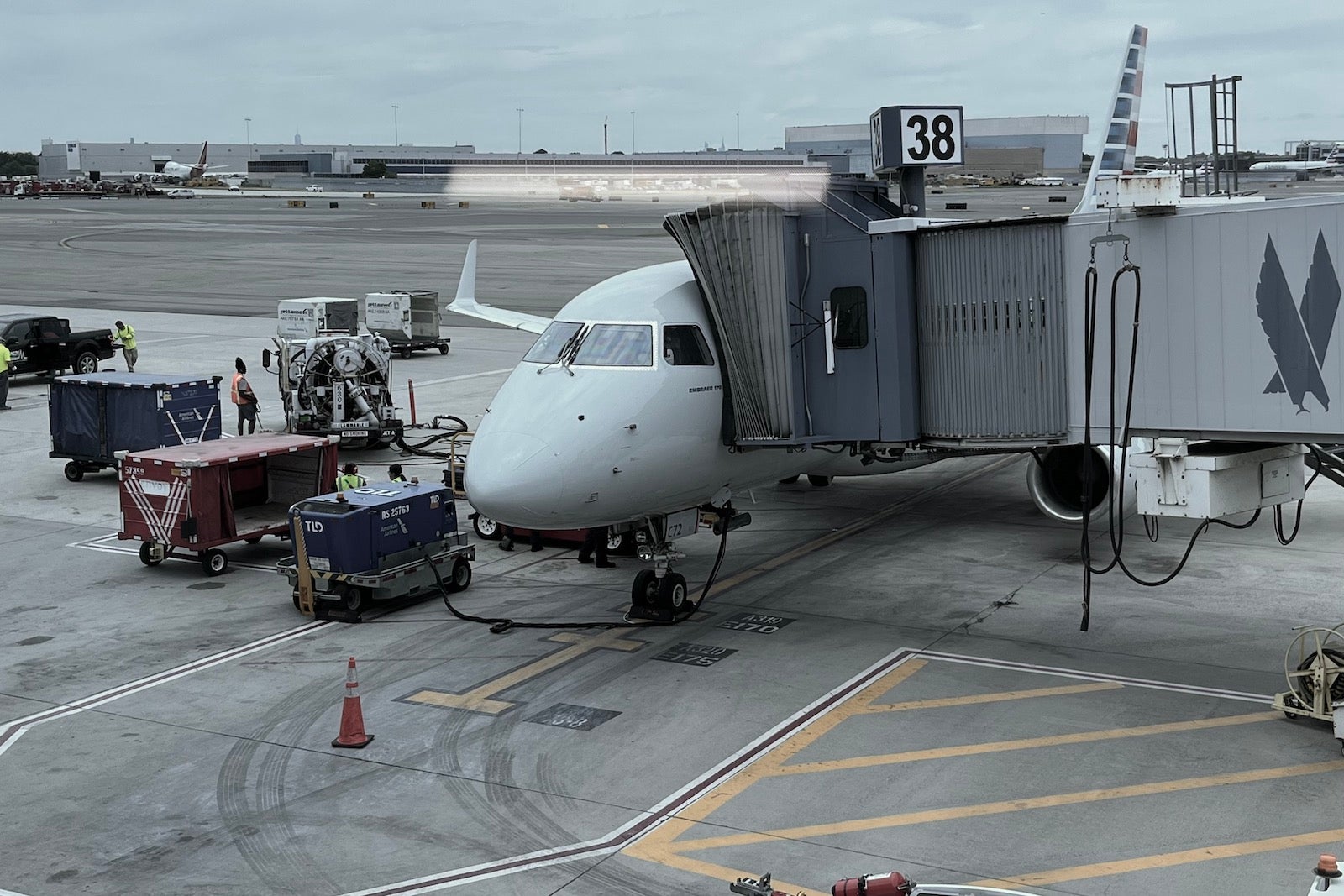 For example, if you need to bring more stuff than will fit in a free, small personal item (like a standard purse) on a low-cost carrier, then pay for that full-size bag at booking and don't look back. It's not worth the stress or risk of having to pay more at the last minute when you realize you need to bring more than just an extra shirt or two.
Along the same lines, if you have kids or others in your party who you need to sit with on the flight, just do what it takes to secure seats at the time of booking. Don't leave it to chance on your day of travel. Peace of mind is often worth the price.
— Summer Hull, director of travel content
Hotels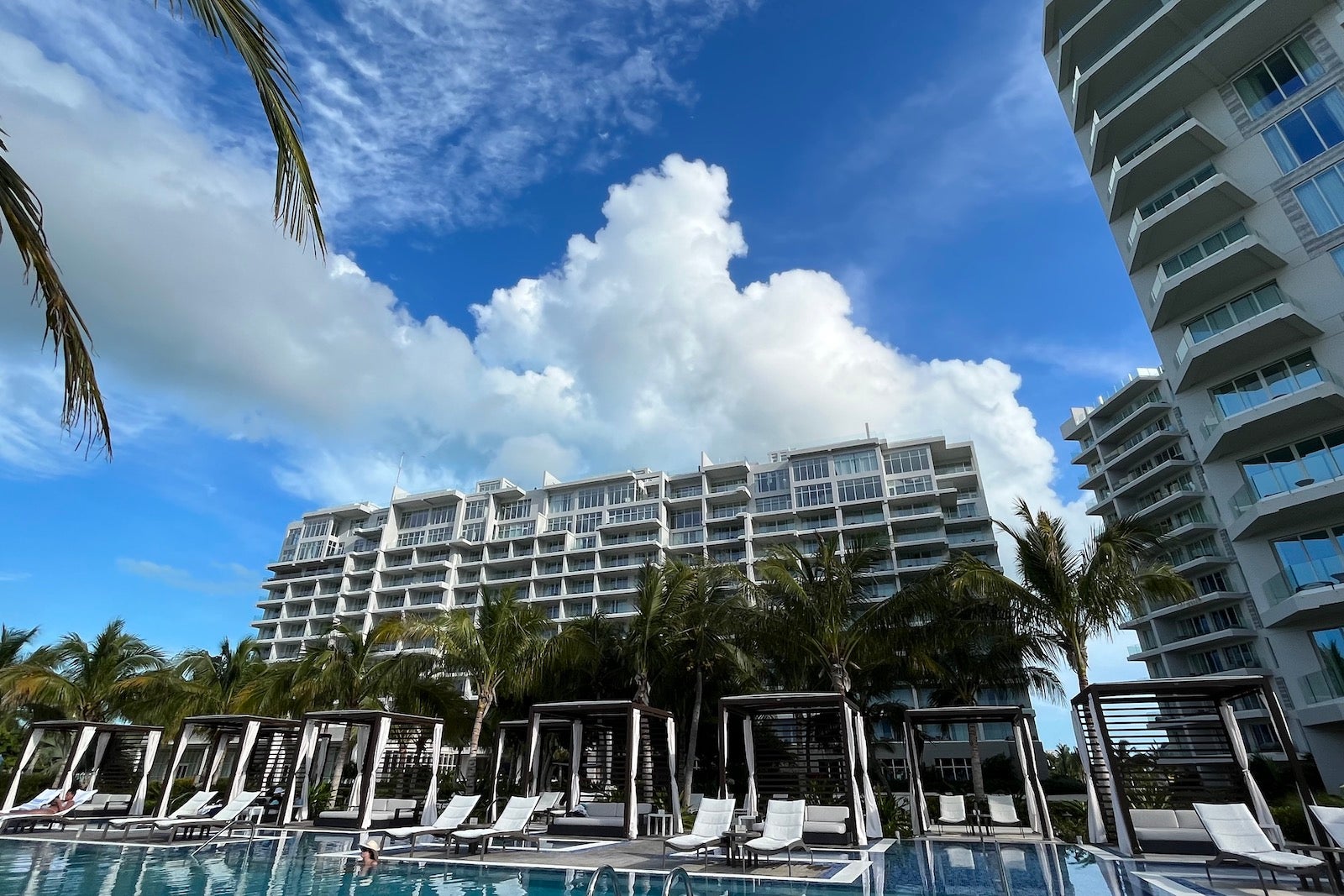 Sometimes, I'll book a more expensive club-level room at a hotel so I can be sure there is a decent breakfast included, a space to work during the day and somewhere to meet colleagues in the evening for drinks or snacks if I'm traveling with others.
— Eric Rosen, director of content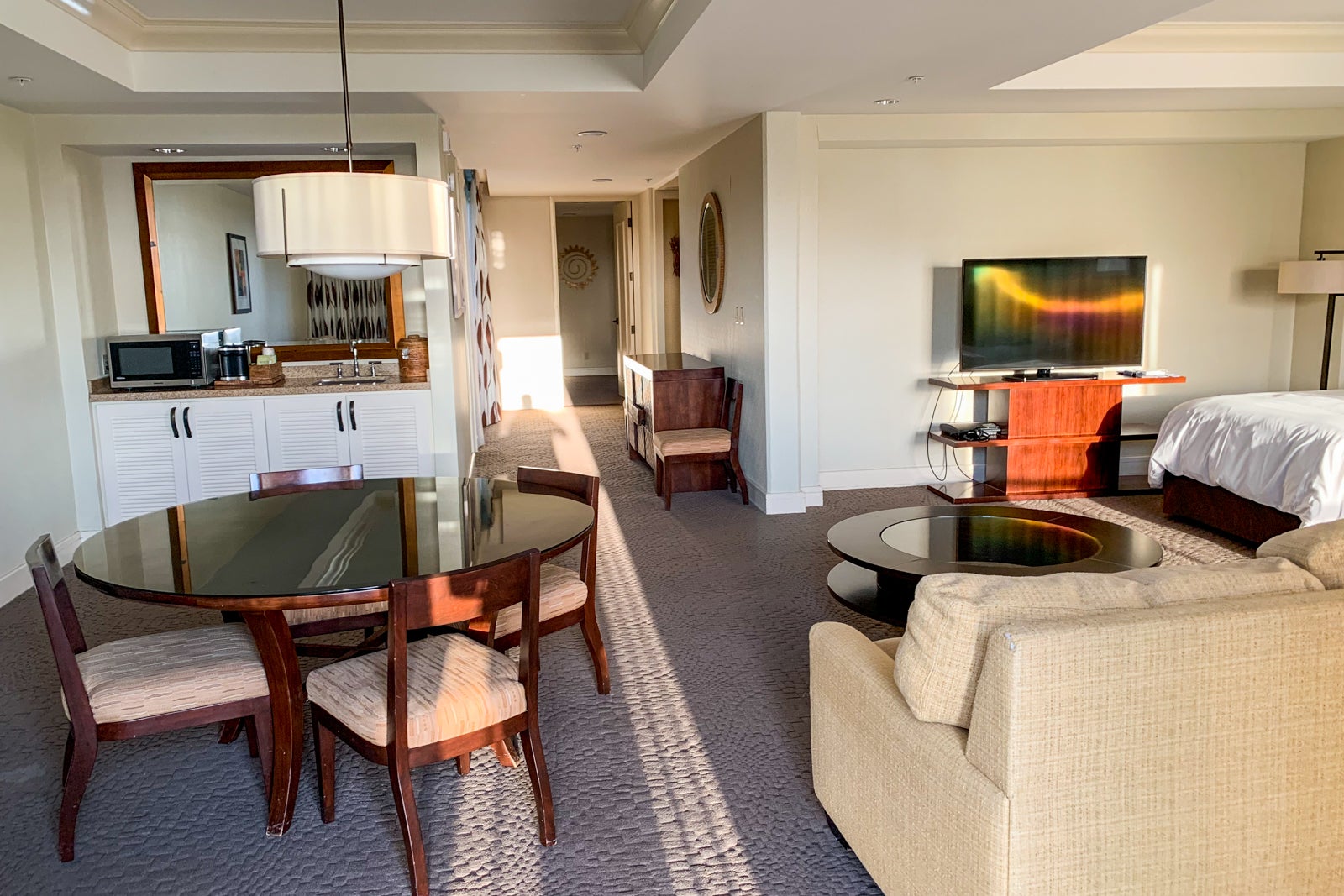 I will occasionally pay for an upgraded room if it's a really special trip and I don't want to count on a free upgrade as a Hilton Honors Diamond. I've had a very spotty record at getting upgraded for Hilton stays, so it can make sense to just purchase the upgrade outright, especially now that Hilton is offering its top-tier elites the ability to purchase upgrades ahead of time.
I splurged at the Hilton Waikoloa Village on an upgraded room since I was traveling with a friend and her teenage son, and we didn't want to share a tiny room in Hawaii. For an extra $150, I got a true suite with two separate sleeping areas and a large living space. That's really the exception for me, as I hate paying extra in most circumstances (and don't get me started on resort fees).
— Clint Henderson, managing editor of news
Cruise packages
When I cruise, I like to pay up for the extra-charge restaurants on ships if there are any (on some higher-end lines, all the eateries are included). It can add a significant amount to the cost of a cruise to always dine in the extra-charge restaurants on ships. However, I often find the quality of the food and dining experience are much better at these venues as compared to the included-in-the-fare eateries.
On the flip side, I never pay up to book a drinks package when cruising. On the ships where drinks come with an extra charge (again, high-end brands generally don't charge for most drinks), drink packages can be quite pricey, ranging from about $65 to as high as $138 a day. They don't really make sense unless you're going to order an enormous amount of drinks every day of your sailing.
— Gene Sloan, principal writer, cruise and travel
Theme parks
There are a lot of things at theme parks that used to be free — or, at least, much less expensive — than they are now. When you couple that with rising hotel and ticket prices, visiting a theme park is more expensive than ever.
On my theme park trips, I always spring for skip-the-line service so I don't have to plan my day around which rides have the shortest wait times. At Disney, Genie+ runs between $15 and $30 per person, per day, but I find the cost to be worth it, especially with three young (and impatient) kids.
At Universal Orlando, it's considerably more expensive to skip the lines with Universal Express, but you can often save by staying at a Premier Hotel that includes Universal Express. Or, if you visit all the time like I do, some annual passes include Universal Express after 4 p.m.
One thing I typically skip is using Lyft or Uber to travel from my hotel to parks or between parks. At Universal, everything is so close together that it isn't even necessary, and at Disney, there are multiple complimentary modes of transportation. Minnie Vans (available through Lyft) are cute, but they also run upward of $30 just to get from your hotel to the parks. I'd rather spend that money elsewhere.
— Tarah Chieffi, family travel writer
Points, miles and loyalty add-ons
As a whole, I've found add-ons charged at check out or after the initial purchase are not good deals. United sells travel bundles that can include United Club access, checked luggage and Economy Plus seating. Compared with buying each of these a la carte, the savings for purchasing a bundle is oftentimes nominal.
Hilton occasionally offers bargains to upgraded rooms after you've booked a stay. To check paid upgrades for your stay, select "request upgrade" on your reservation under the "stays" tab on the Hilton Honors app. By using this method, I was once offered a family room (two adjoining rooms) for just $8 more per night at the Hilton Imperial Dubrovnik.
Every now and then, you can buy additional points or miles once you check out. It's customary to see an offer like, "1,000 bonus miles for $20." This can be a good way to top off your account to get you to a specific redemption, but before buying, make sure your purchase rate is roughly in line with TPG's valuations.
— Kyle Olsen, points and miles reporter
Rental car services
My default answer when it comes to rental car add-ons is "no." I always refuse paid car upgrades. As fun as a snazzy car might be, I'd rather put that money toward some other part of my trip.
I always fill up the gas tank myself rather than paying a usually steep charge to have the rental car company do it. I forgo bells and whistles like the satellite radio package because I can stream channels with the SiriusXM app as a free perk of my subscription. I generally refuse insurance coverage, though you should evaluate your own insurance policy to make the best decision based on your coverage. It's also a good idea to rent with a credit card that has built-in protections.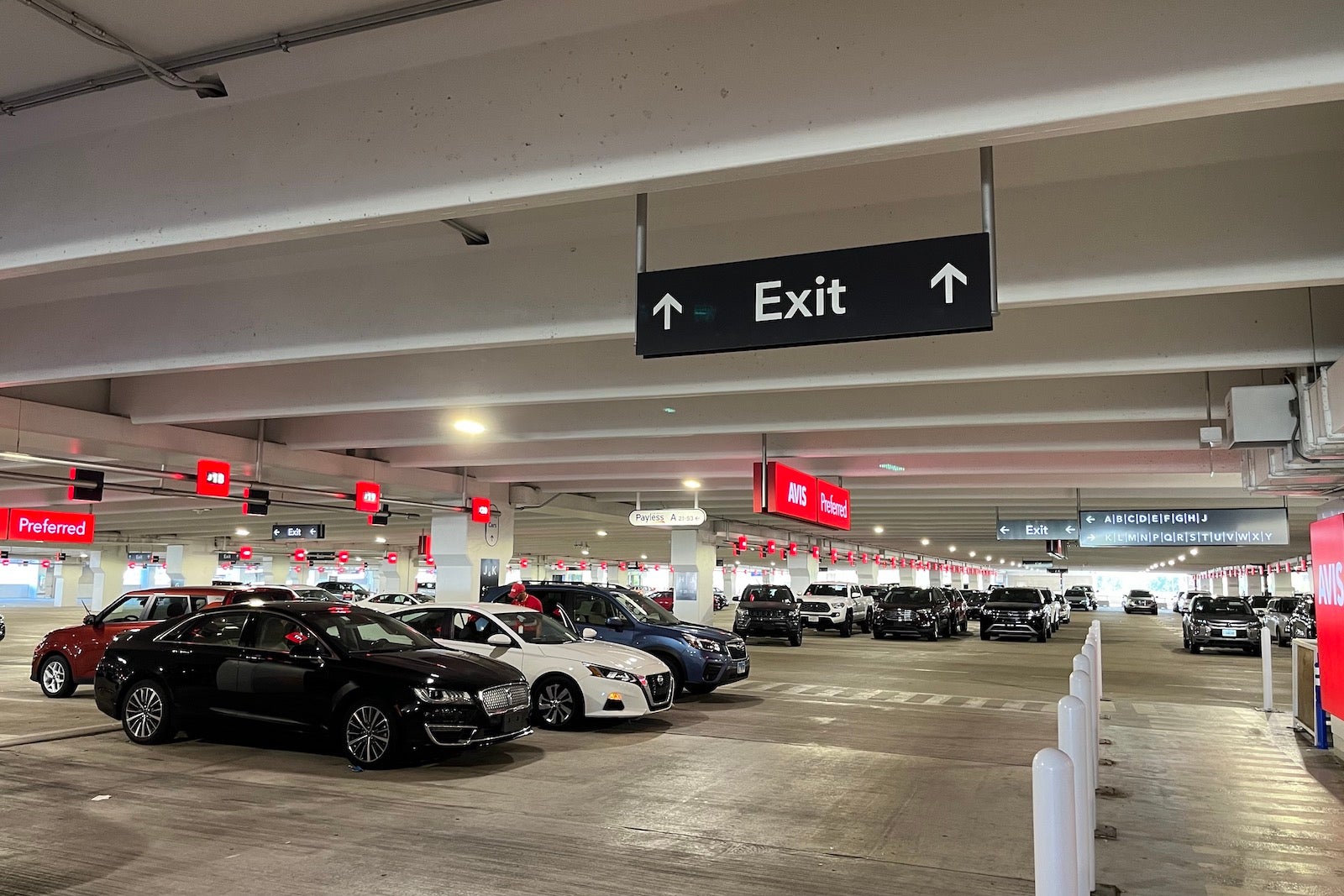 The other thing you should do, of course, is to enroll in the car company's loyalty program; it's free and can earn you both elite status (which can get you those upgrades for free) and line-skipping privileges.
— Sean Cudahy, reporter
Making your decision
These pay-to-play-style services are, in some ways, different than those other pesky, quasi-mandatory fees you'll face during your travels; resort fees — particularly during award stays — are among the peskiest.
You have a choice when it comes to these extras, but with so many extras to choose from, planning takes a bit longer.
"I spend a lot of time with my clients trying to figure out what is going to be most important for them," Hawkins said.
She recommends (and so do we) that all travelers do the same: Figure out what your priorities are for your trip and what tangible benefits you will get with the different extras available. What will truly enhance the most important elements of your trip in a meaningful way?
In Hawkins' case, the extra cash on Genie+ and Lightning Lanes — prices that have gone up since her early October visit — was money well spent.
"Because otherwise, you're waiting in a really long, obnoxious line for 65, 75, 85, 95 minutes," she said. "Genie+ is almost a mandatory thing."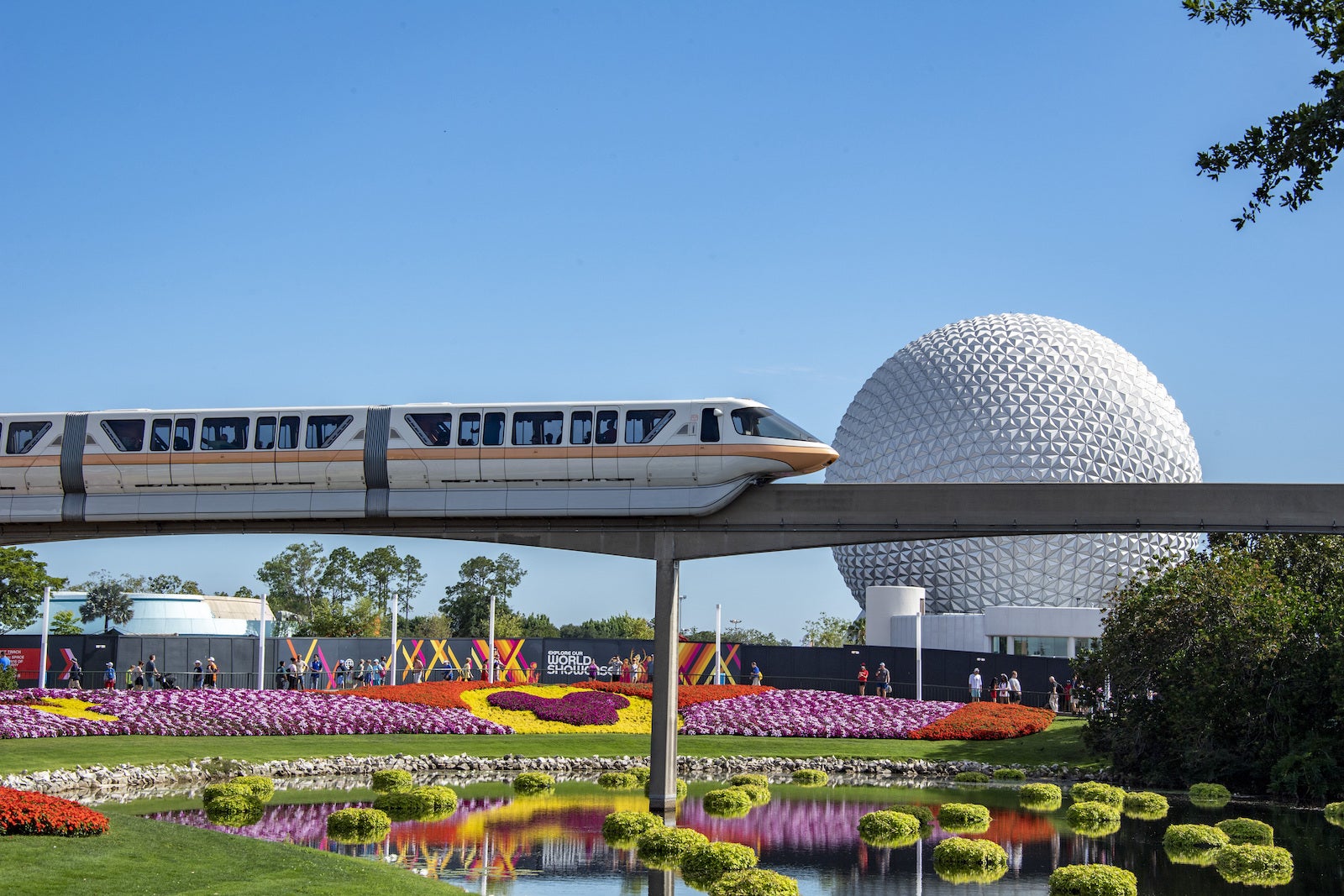 Yes, it means more time crunching the budget for your next getaway. On the bright side, though, some of these add-ons really do make a trip better.
In any case, we might want to get used to it.
"The genie's out of the bottle," Upneja said. "Unbundling is here to stay."