Sometimes, luxury travel — like flying domestic first class — can be more affordable than you think.
In fact, there are times when flying domestic first class can end up being cheaper overall than flying economy.
Here are some things to consider when booking your next domestic flight.
Price differences per cabin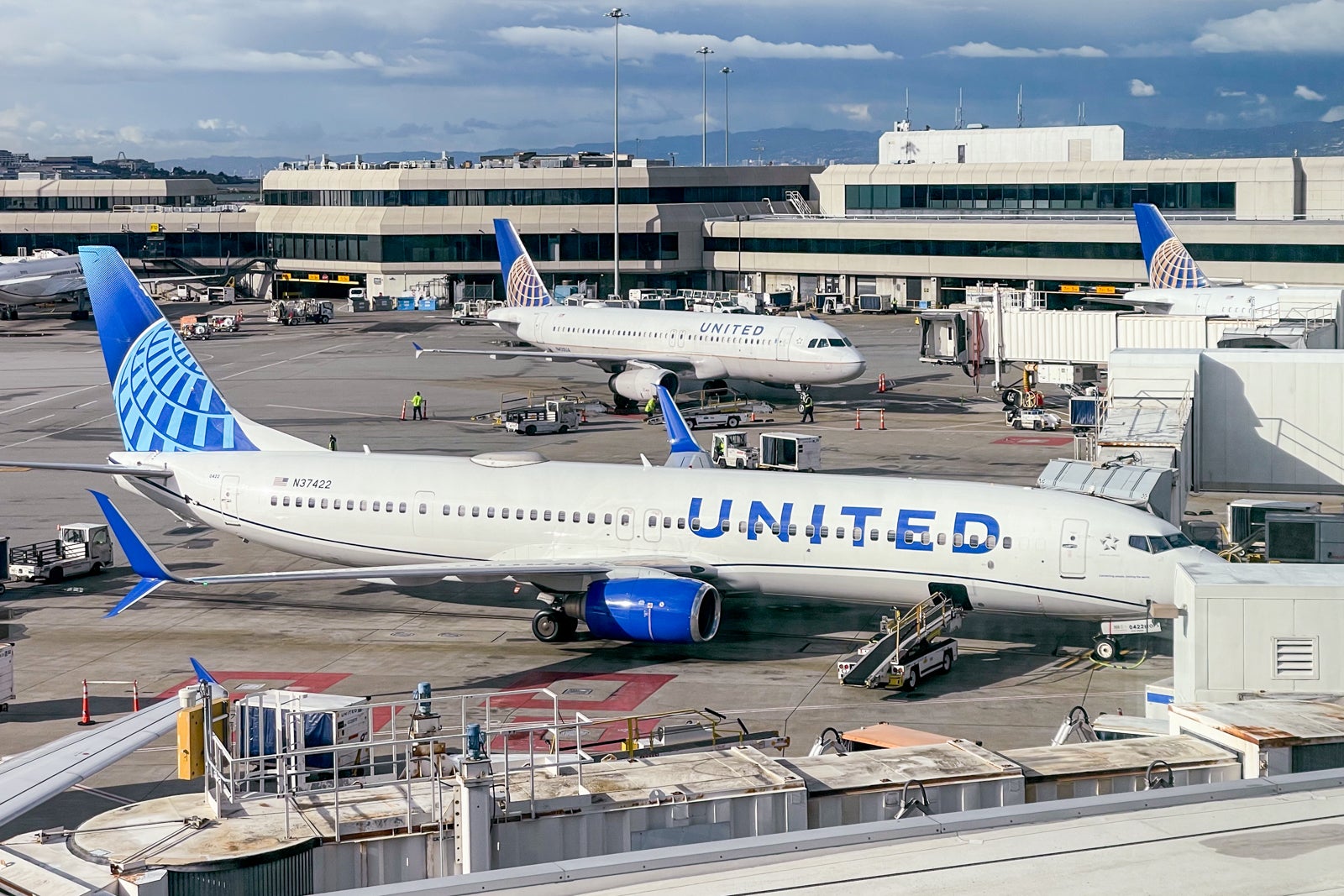 The first thing to consider is the actual base price difference between economy and domestic first-class tickets. For example, this flight from Washington, D.C.'s Dulles International Airport (IAD) to Newark Liberty International Airport (EWR) costs $99 in economy and $149 in first class. The $50 price difference between economy and first class can be zeroed if you purchase extras for the flight.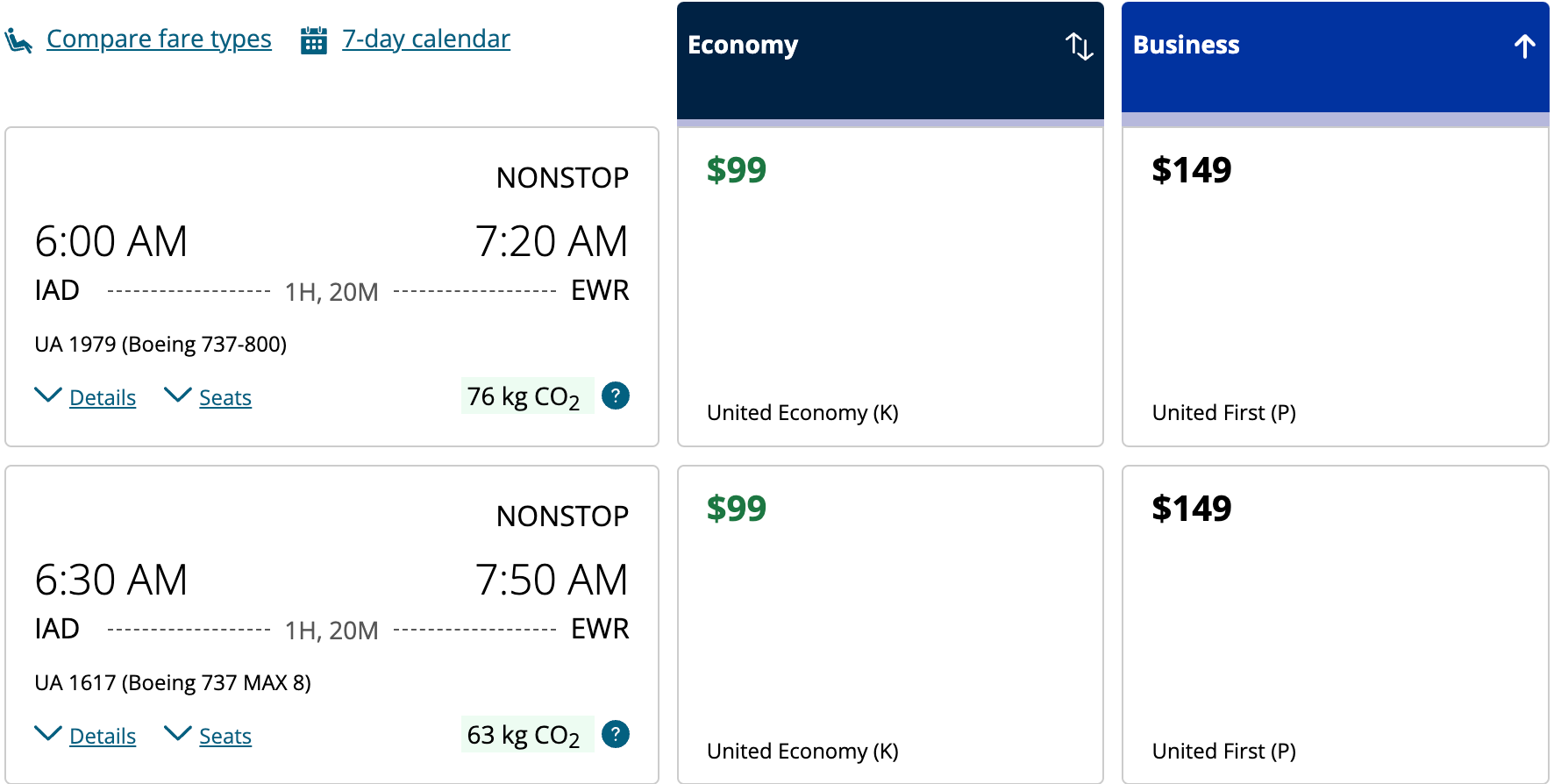 Related: An easy weekday upgrade: A review of United Business on the A320 from Puerto Vallarta to Denver
Cost of extras
When comparing the costs of domestic economy and first-class tickets, it's important to consider the additional expenses associated with economy travel, such as baggage fees.
For instance, on a flight from IAD to EWR, you would typically pay at least $70 to check two bags. However, when flying first class, two checked bags are included.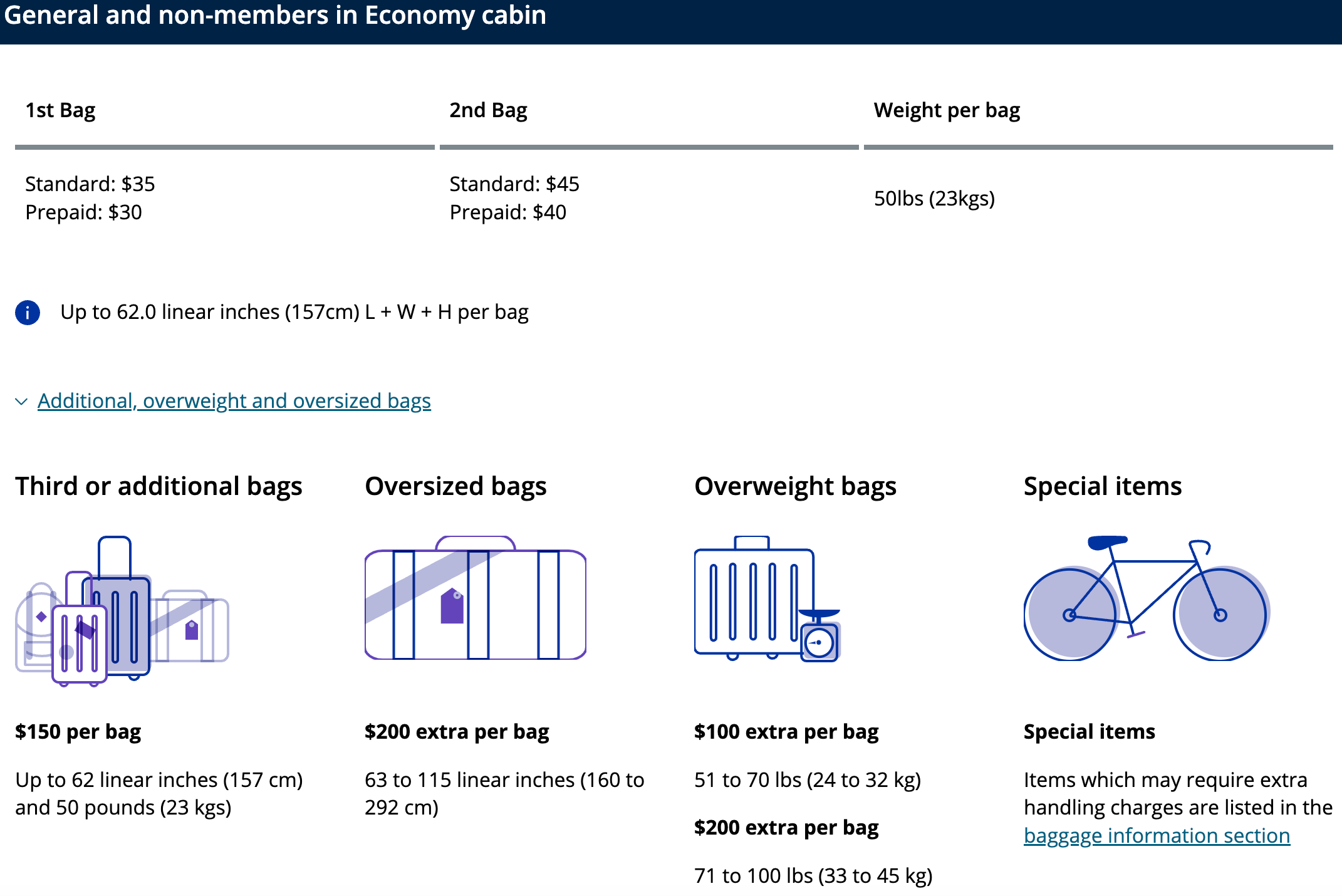 The difference becomes even more significant if you check bags that weigh between 51 and 70 pounds. In standard economy, you'd need to pay $280 ($135 for the first and $145 for the second) to check two overweight bags at the airport. In first class, you can check two bags that weigh up to 70 pounds each for free.
If you have United MileagePlus Premier status or an eligible United credit card, your checked luggage fees may be waived.
Related: United Airlines baggage fees and how to avoid paying them
Bottom line
Consider the possibility that booking a domestic first-class ticket might actually be more cost-effective than an economy ticket, especially when you take into account the added benefits of earning toward elite status. Take the time to explore first-class options, and weigh the potential savings and the experience of sitting at the front of the plane. Don't hesitate to invest a few minutes in researching first-class tickets, as it can be a rewarding choice both financially and in terms of comfort.