Book a retreat to paradise next year: Round-trip flights to the Caribbean are starting at $293.
With these marked-down fares, you can fly to Antigua and the Dominican Republic at a discount. In particular, the Dominican Republic's Punta Cana and Santiago de los Caballeros have some of the cheapest fares in this deal.
Multiple airlines are offering these discounted flights, and you can fly to the Dominican Republic and Antigua from multiple U.S. cities. We recommend booking these tickets as soon as you can because these prices are only expected to last a couple of days.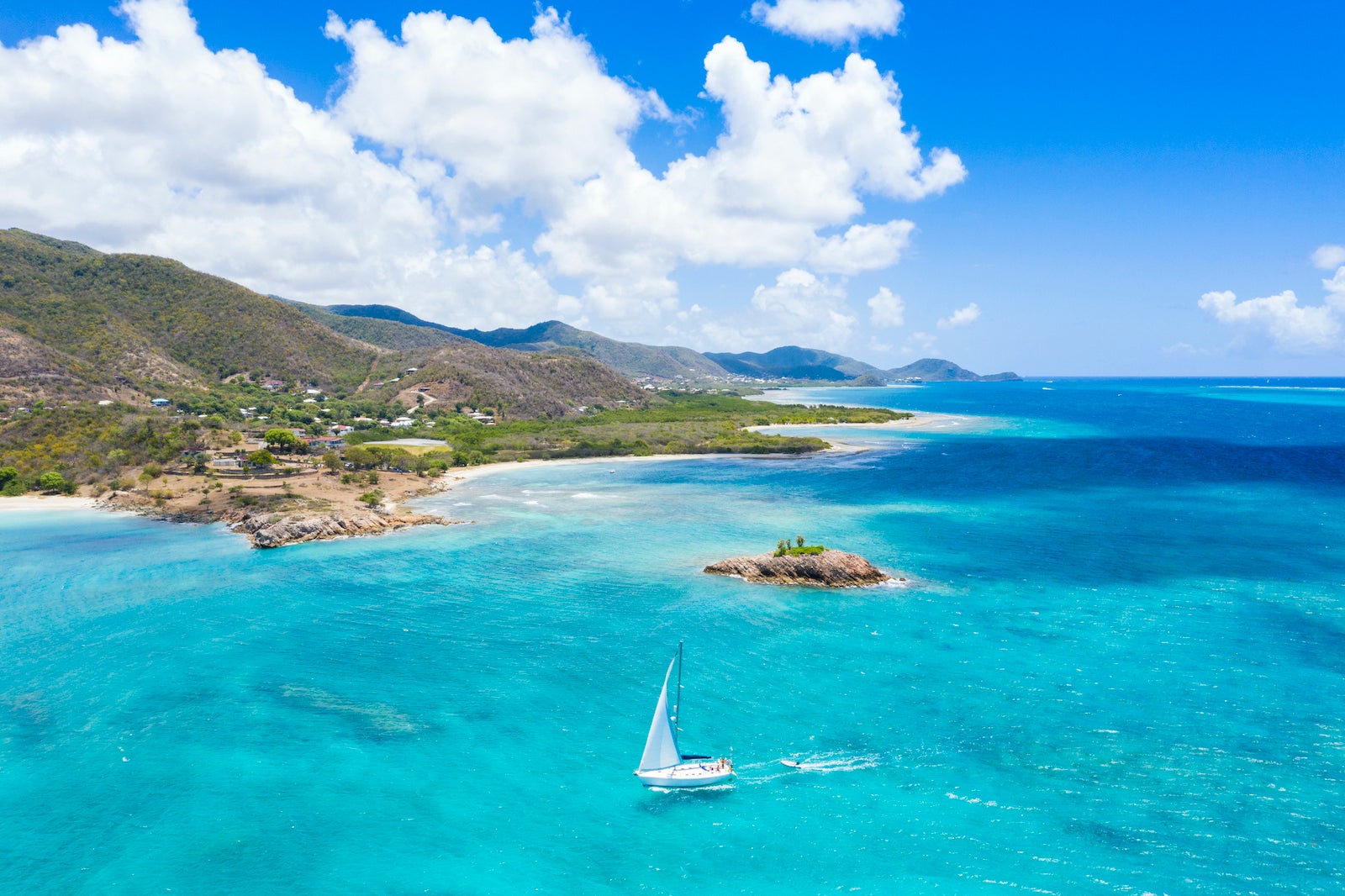 Deal basics
Airlines: American Airlines, Delta Air Lines, JetBlue and United Airlines.
Routes: Austin, Boston, Charlotte, Denver, New Orleans, New York, Seattle, Washington and other cities have discounted routes to the Dominican Republic or Antigua.
How to book: Use Google Flights to find your ideal dates and then book directly with the airline of your choice.
Travel dates: January through April, with some additional availability from August to October.
Book by: The next one to two days.
Scott's Cheap Flights found this deal. Sign up for the site's Premium membership — which is $49 per year and comes with a 14-day free trial — for discounts of up to 90%. The Elite membership also spots premium, business-class and first-class deals.
Sample flights
The cheapest route in this deal is from Chicago, with fares as low as $293. Still, other cities such as New York and Los Angeles also have relatively low fares to the Dominican Republic and Antigua — both options cost less than $400.
Here are some flights we've highlighted:
American: O'Hare International Airport (ORD) to Punta Cana International Airport (PUJ), starting at $293 (includes a layover in Dallas).
Delta and JetBlue: John F. Kennedy International Airport (JFK) to Cibao International Airport (STI), starting at $300.
American: Miami International Airport (MIA) to PUJ, starting at $314.
JetBlue: Boston Logan International Airport (BOS) to STI, starting at $335 (includes a layover in JFK).
American: Hartsfield-Jackson Atlanta International Airport (ATL) to V. C. Bird International Airport (ANU), starting at $339 (includes a layover in Miami).
American and JetBlue: Los Angeles International Airport (LAX) to PUJ, starting at $377 (includes a layover in New York City).
We recommend using Google Flights to determine your availability and then booking directly with the airline of your choice; direct airline bookings are more reliable if your flight is delayed, canceled or has a booking change.
For a Feb. 22 flight to Punta Cana from Los Angeles, American and JetBlue have some of the lowest fares available, according to Google Flights. Both airlines offer flights to Punta Cana for $377.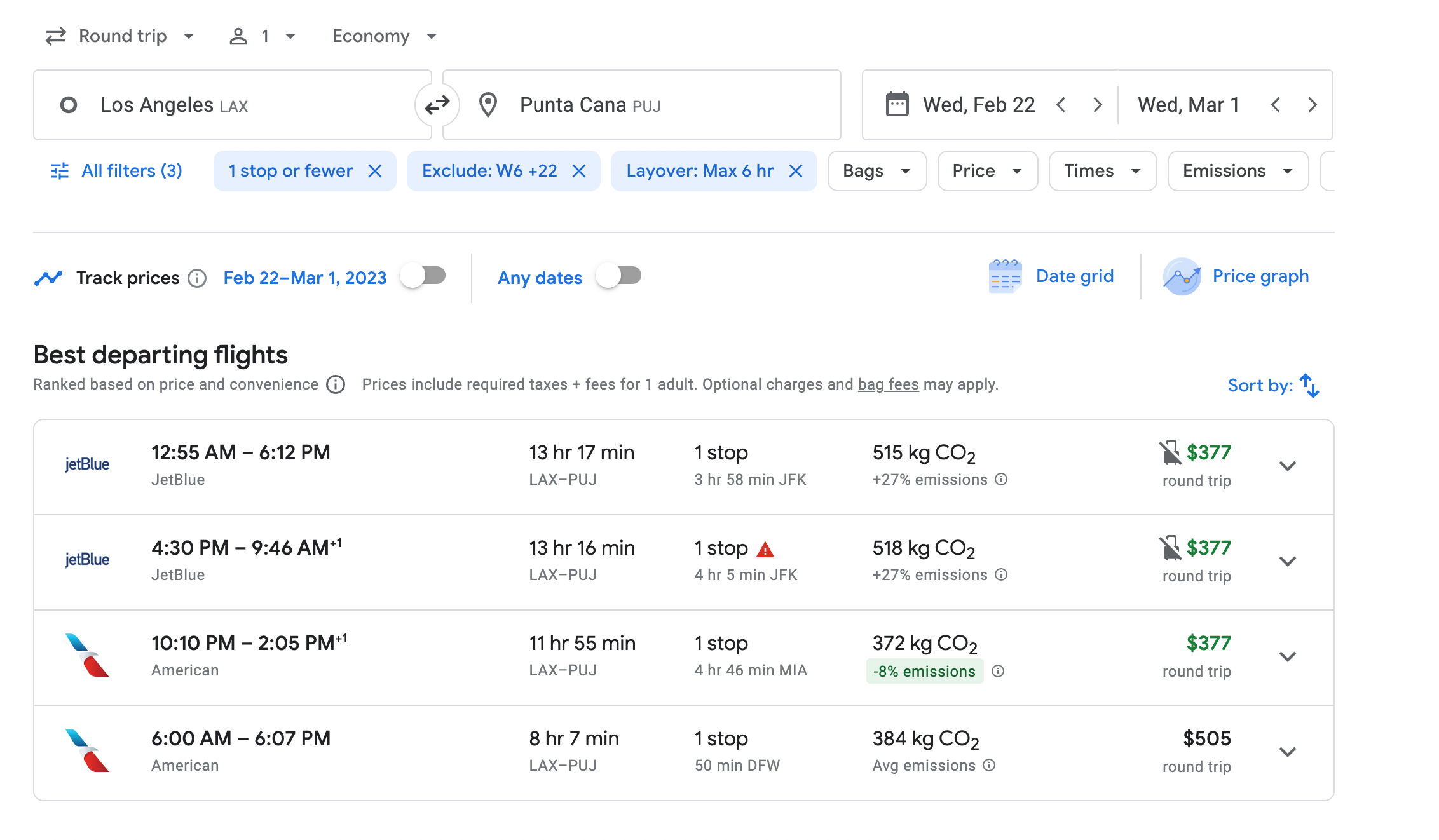 JetBlue's return flights to Los Angeles have layovers in different cities. The 10:53 a.m. JetBlue flight departing from Punta Cana has a layover at JFK, while the 2:01 p.m. flight has a layover in Fort Lauderdale.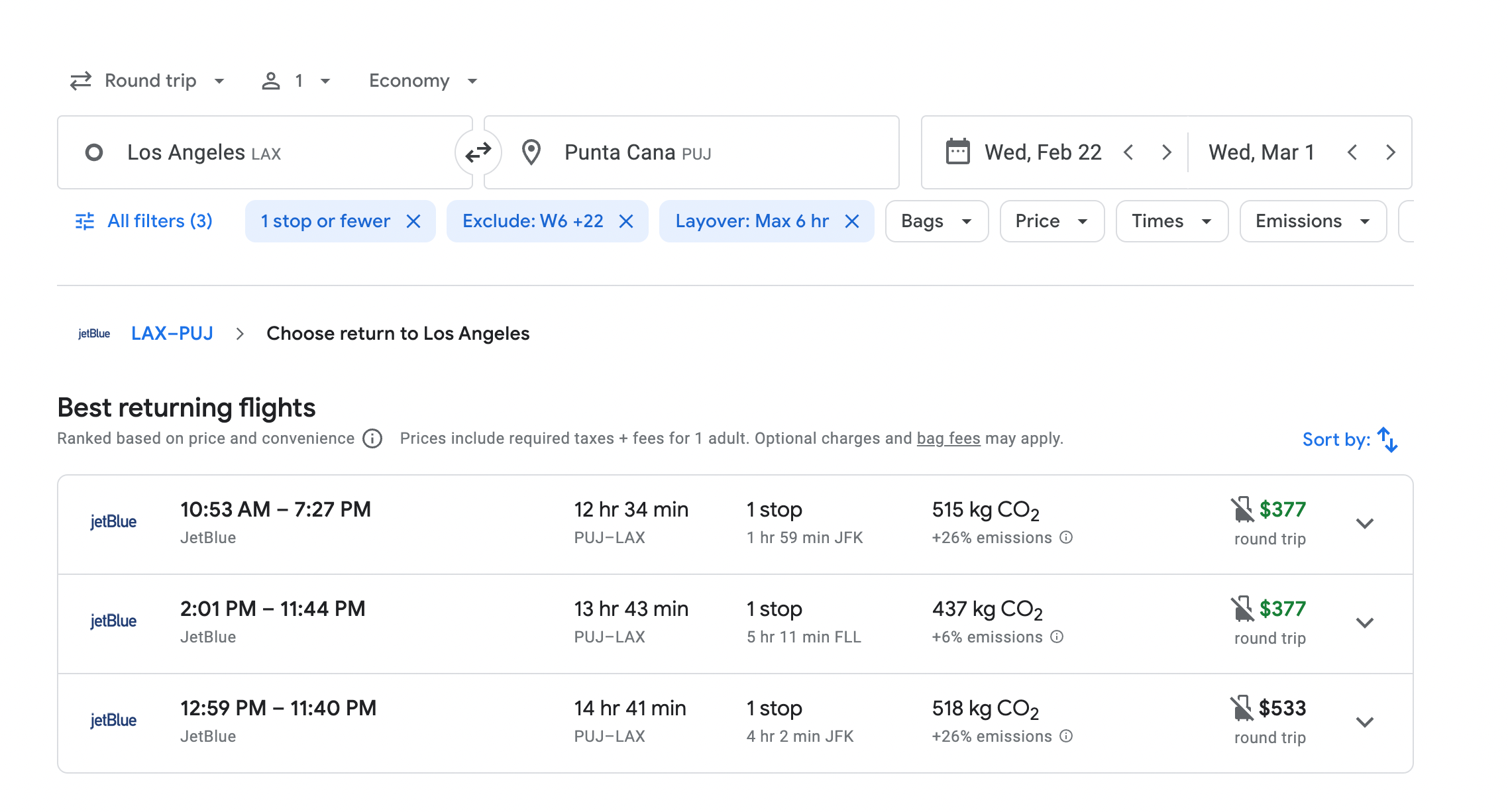 Keep in mind that the fares featured in this collection of flights are only for basic economy. JetBlue's Blue Basic fare does not let passengers bring a carry-on and offers seat selection for a fee.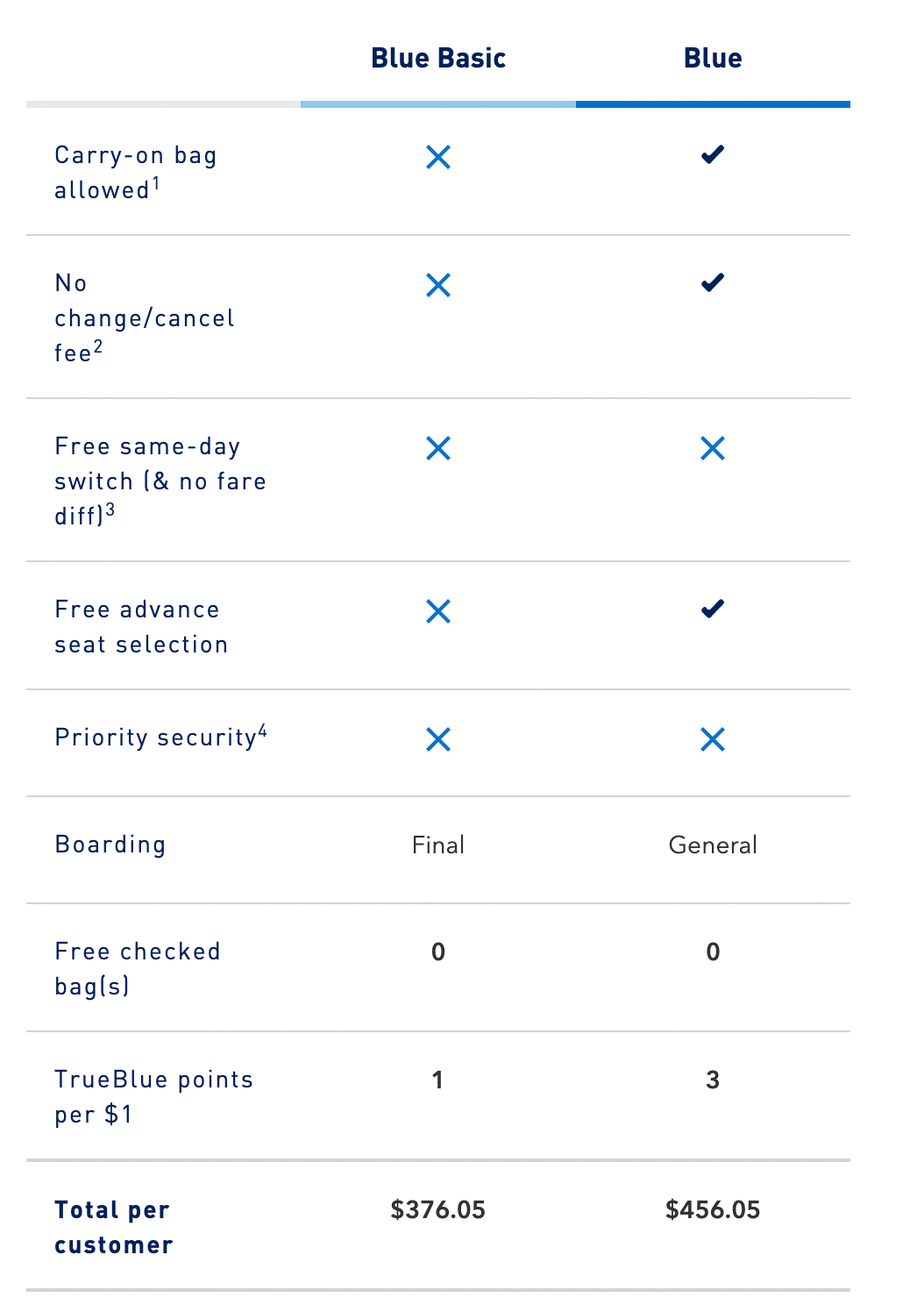 Seats range from $7 to $105; the most expensive seats have the most legroom and early access to overhead bins. If you also decide to bring checked baggage, it will cost $60 for a round-trip flight between Los Angeles and Punta Cana.

Maximize your purchase
Use a card that earns bonus points on airfare purchases, like The Platinum Card® from American Express (5 points per dollar on airfare booked directly with the airline or through American Express Travel, on up to $500,000 on these purchases per calendar year), Citi Prestige® Card (5 points per dollar on airfare), Citi Premier® Card, Chase Sapphire Reserve (3 points per dollar on airfare), American Express® Gold Card (3 points per dollar on airfare when booked directly with the airline or through Amex Travel) or the Chase Sapphire Preferred Card (2 points per dollar on travel). Check out this post for more on maximizing airfare purchases.
The information for the Citi Prestige Card has been collected independently by The Points Guy. The card details on this page have not been reviewed or provided by the card issuer.
Bottom line
If you're looking to trade in the cold for the sun, white-sand beaches and turquoise waters, then this is the deal for you. Flights to the Dominican Republic and Antigua can typically cost anywhere from $700 to $750, so it's definitely worth booking these trips now since they're discounted by as much as 50%.