Editor's note: This is a recurring post, regularly updated with new information and offers.
---
With its two free checked bags and unassigned seats, Southwest's "transfarency" model appeals to many travelers.
For travelers with Rapid Rewards points, the airline is once again offering 20% off some award redemptions using promo code "SAVE20NOW," as first reported by One Mile at a Time.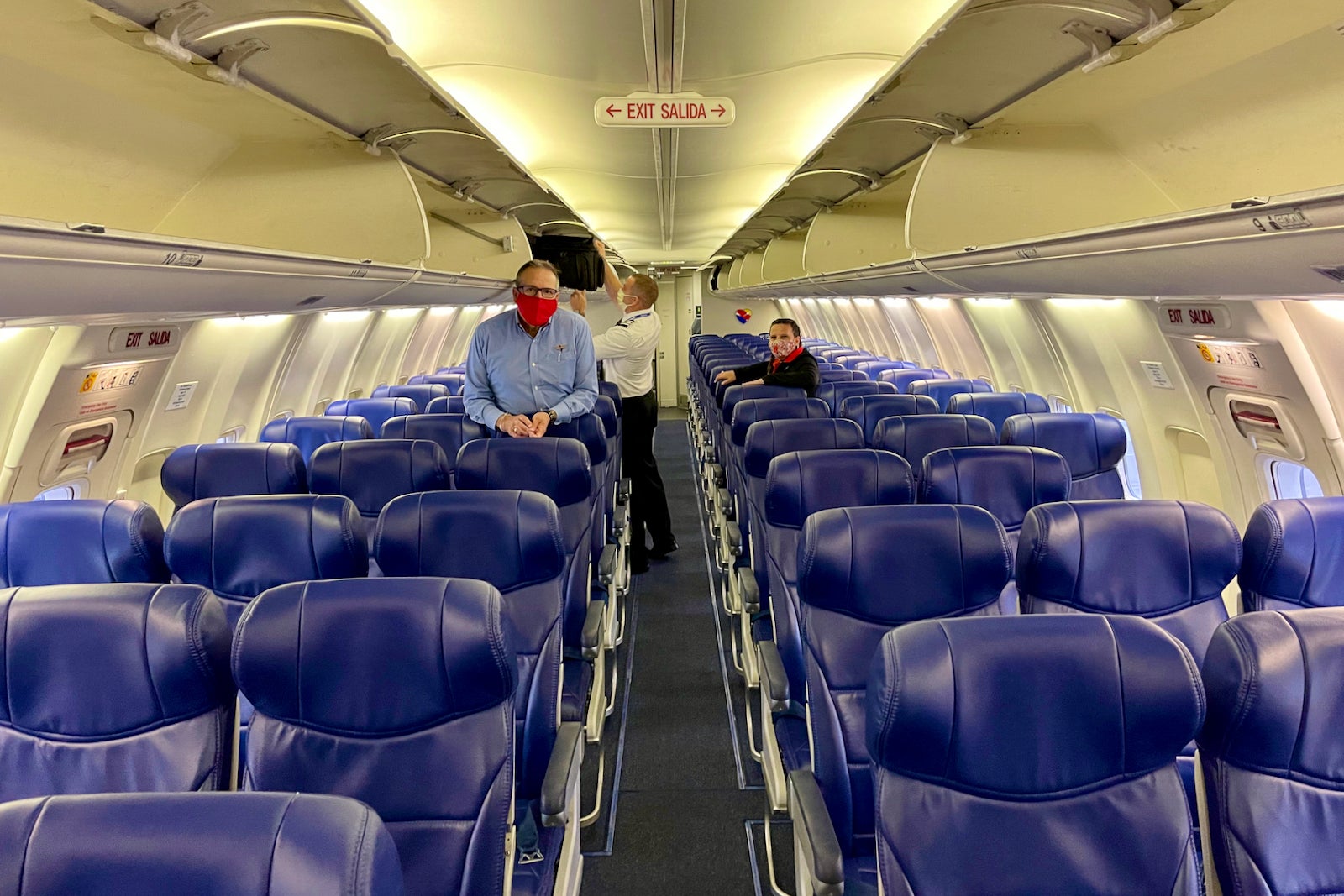 20% off select award flights
To qualify for the 20% discount on award flights, your flight booking needs to meet these conditions:
Valid on reservations made by Oct. 20.
Valid on flights between now and Dec. 15.
Book using promo code "SAVE20NOW" or by visiting this page.
Historically, Southwest has had one of the most liberal rebooking policies for its flights. If you hold an award reservation on a flight that would be eligible for the promotion, you should be able to change your booking to take advantage of the 20% discount (if award prices haven't increased since you booked).
Related: How to change or cancel a Southwest Airlines flight
Using this promotion
On a $210 flight from LaGuardia Airport (LGA) to Orlando International Airport (MCO), you can expect to spend 11,760 points for a Wanna Get Away fare using this promotion. TPG values Rapid Rewards points at 1.5 cents apiece, so 11,760 Rapid Rewards points are worth $176.40. By using the 20% award promotion, you would be getting roughly 1.9 cents per point.

Or, if you're flying from Austin-Bergstrom International Airport (AUS) to Miami International Airport (MIA), you can purchase Wanna Get Away fares for as low as 12,006 points, or $180.09. That's just over 3,000 points in savings from the original price.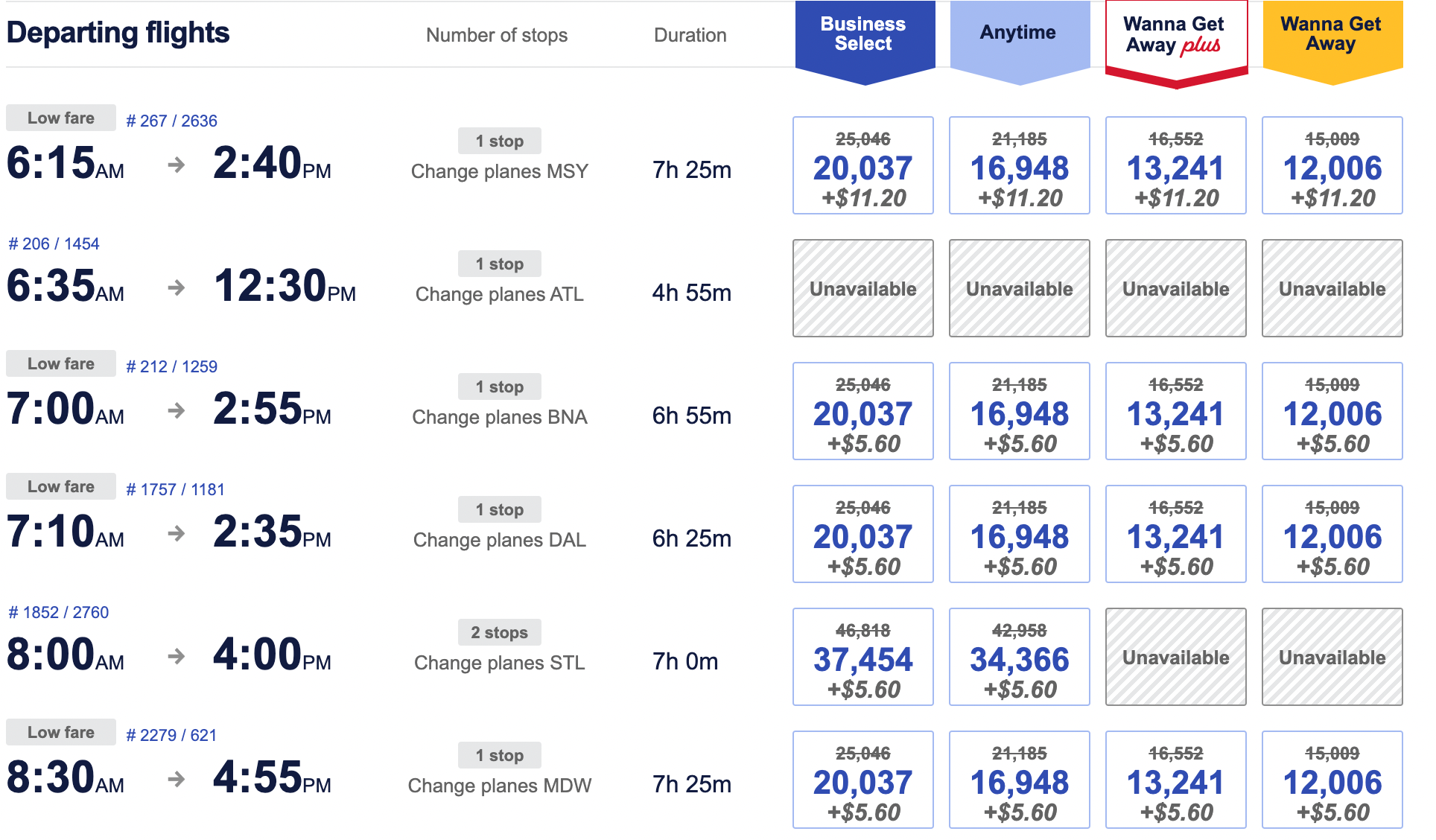 Remember, Southwest Rapid Rewards prices award tickets based on the cash cost of a fare, so you're unlikely to get more than 1.5 cents per point on any award redemption. That makes this sale appealing to those with a stash of Rapid Rewards points, as it provides a unique opportunity to get more than 1.5 cents per point.
Related: Southwest's new fare type is here. What to know about 'Wanna Get Away Plus'
Bottom line
It's great to see Southwest offer a lucrative points discount on award flights. However, you must act quickly, as you need to book flights within the next two days. Thankfully, Southwest's flexible booking policies make it easy to cancel and redeposit your points if plans change.