Flying on Spirit's newest iteration of its yellow Airbuses may soon be a little less uncomfortable, thanks to the introduction of new seats.
The Miramar, Florida-based carrier on Thursday unveiled the next generation onboard product for its newest batch of Airbus A320neo jets. These newly delivered planes will be outfitted with Haeco's Vector Light and Vector Premium seats, which should bring some welcome upgrades to the passenger experience.
Here's the rundown.
New 'Big Front Seat'
Spirit's Big Front Seat has long been one of the best deals in travel. It's essentially the same as a domestic first-class recliner, but it's usually priced closer to a standard extra-legroom economy seat on legacy carriers.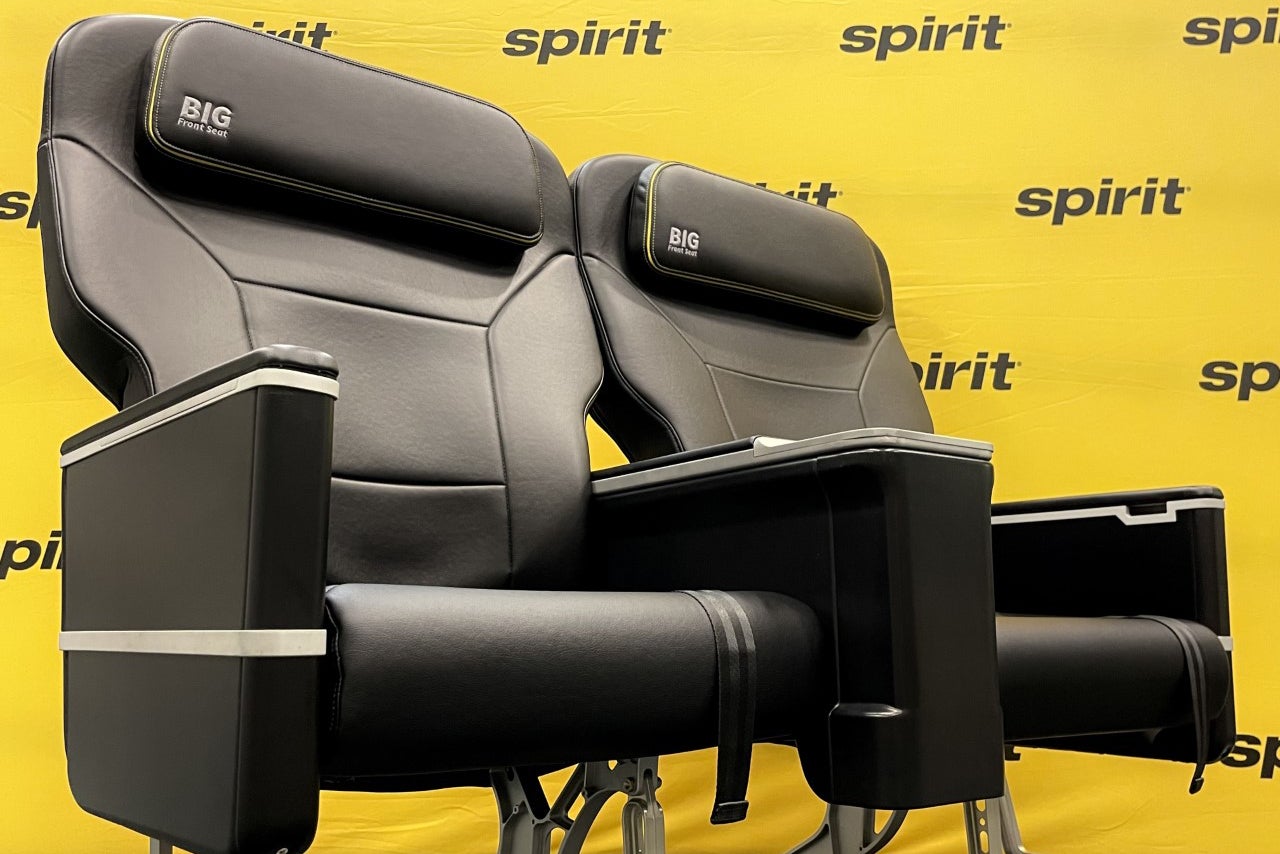 These seats are arranged in a 2-2 configuration, and they occupy the first few rows of the plane.
The next-generation Big Front Seat offers a wider seatback, extra cushioning and nearly an inch more pre-recline.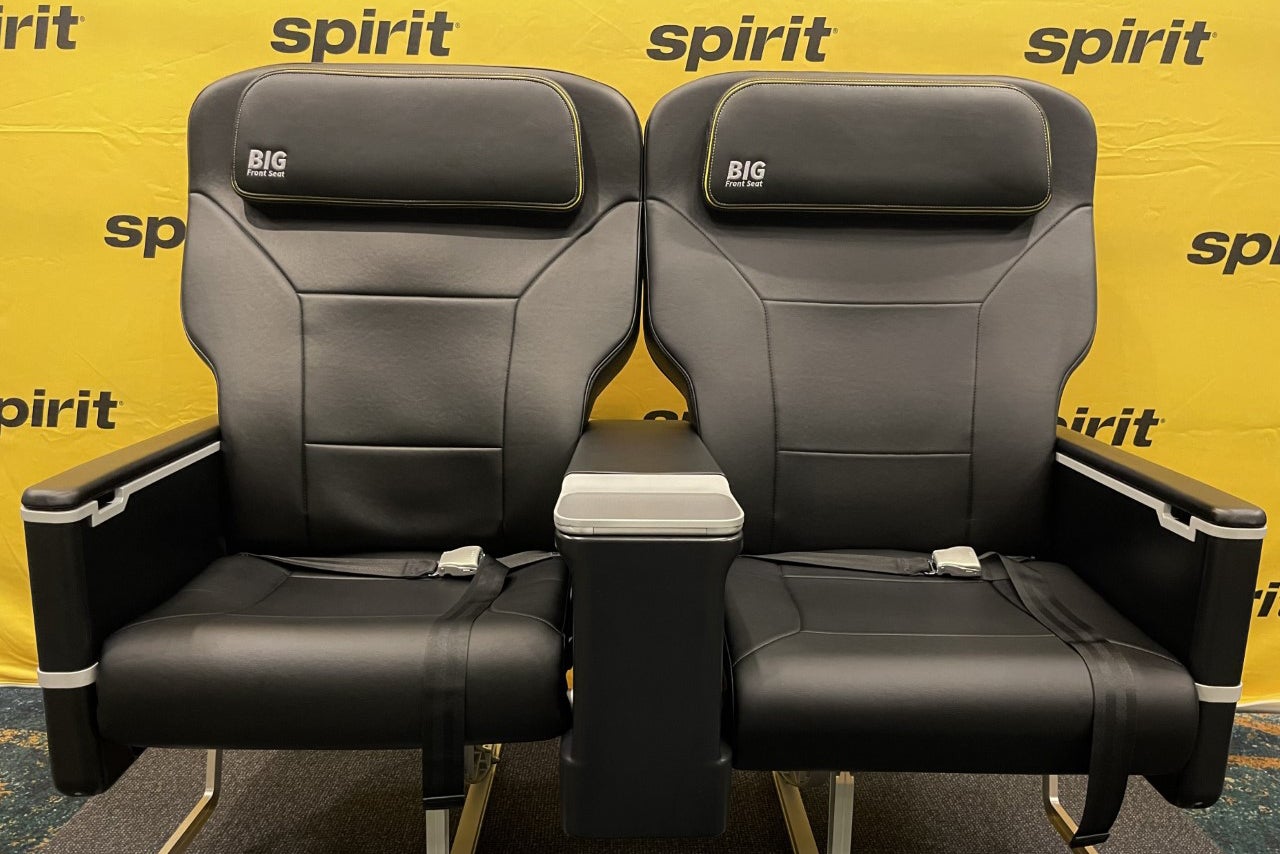 While the tray table still pops out of the armrest, Spirit says it'll be easier to reach the tray table. It wasn't immediately clear what that exactly meant.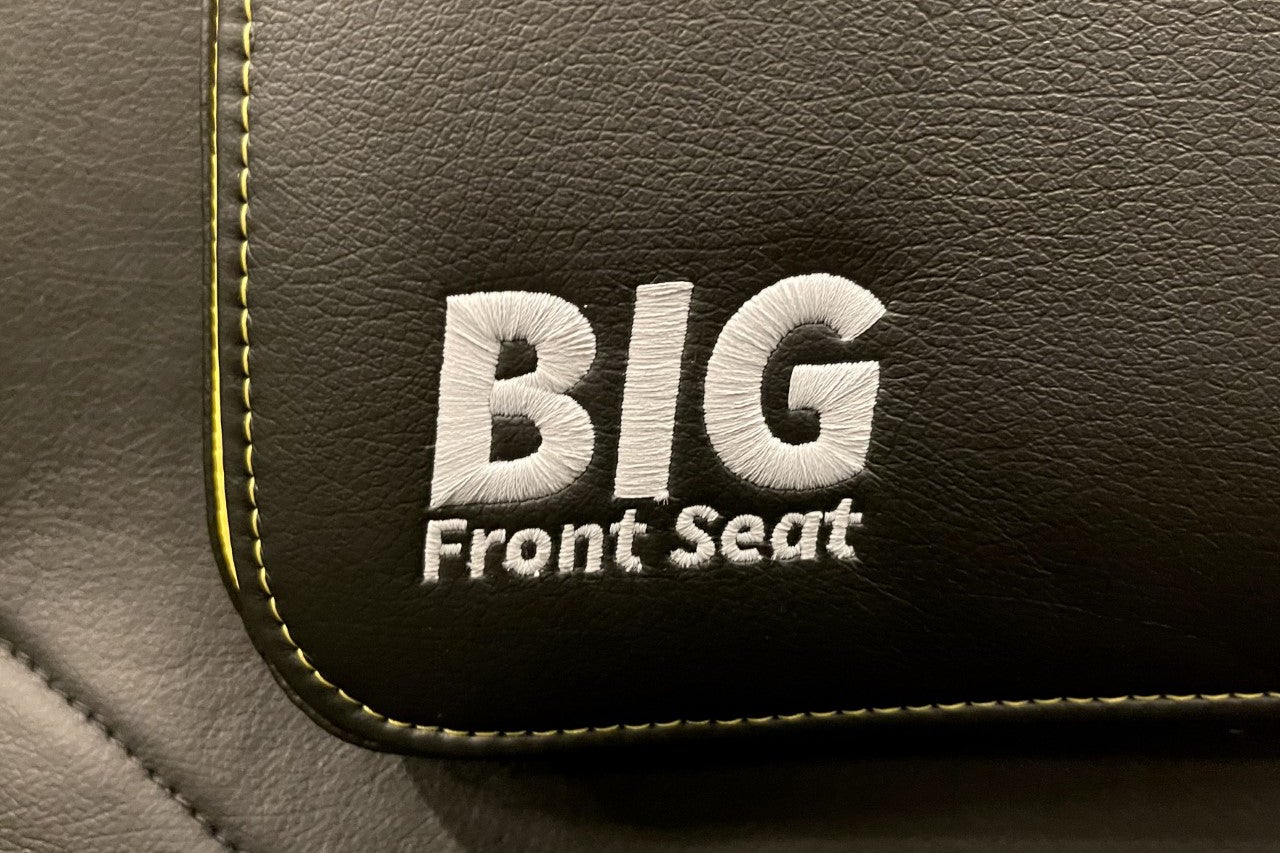 It's worth noting that while the Big Front Seats are significantly more comfortable than those in economy, they do not include any additional perks such as free food and drinks or power outlets.
New economy product
Headlining the upgrades to the standard economy seats is the addition of more width. Aisle and window seats will be 17.5 inches wide, while middle seats will be 18.5 inches wide.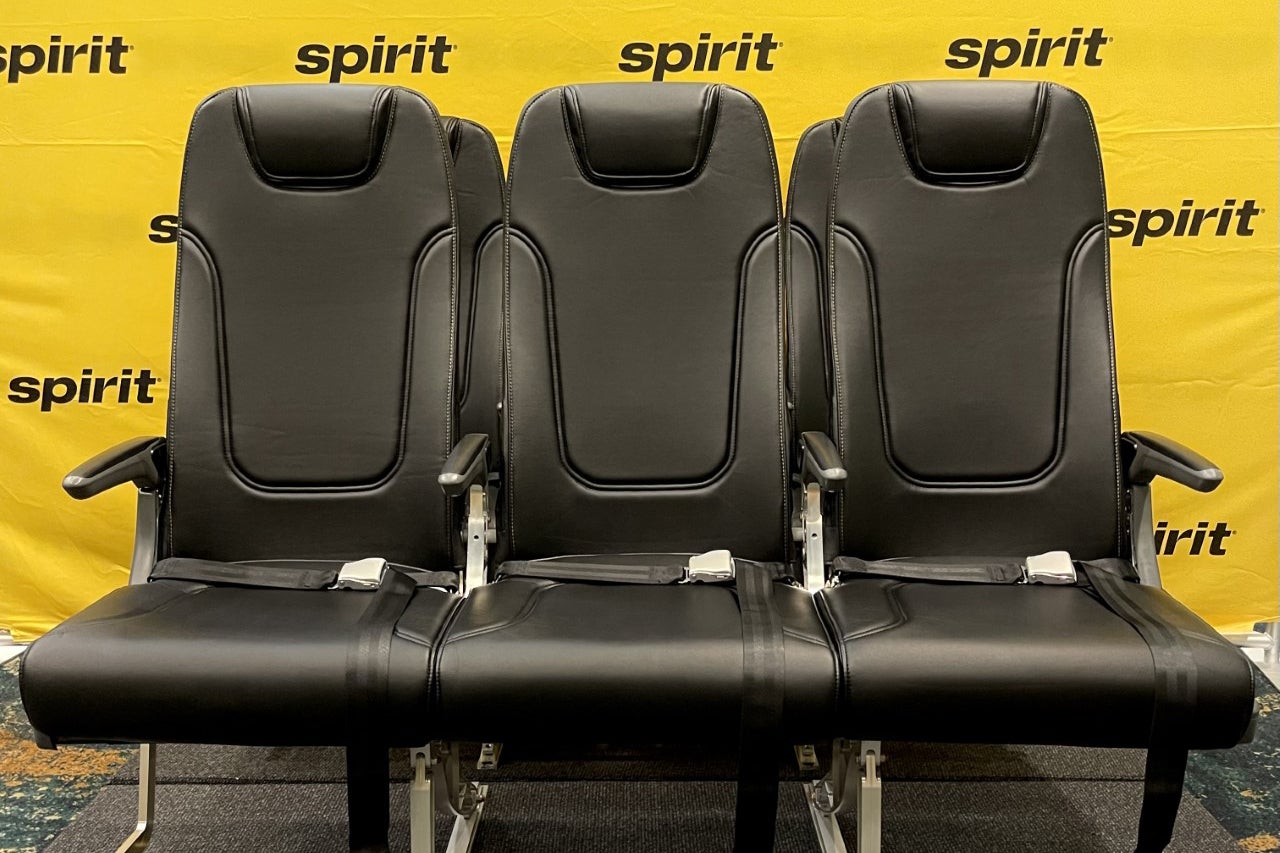 This represents a half-inch increase over the existing product, and it should hopefully be enough for some frequent Spirit flyers to notice a difference.
While no one typically enjoys flying in the middle seat, at least Spirit makes it a little more comfortable by adding that extra inch of width.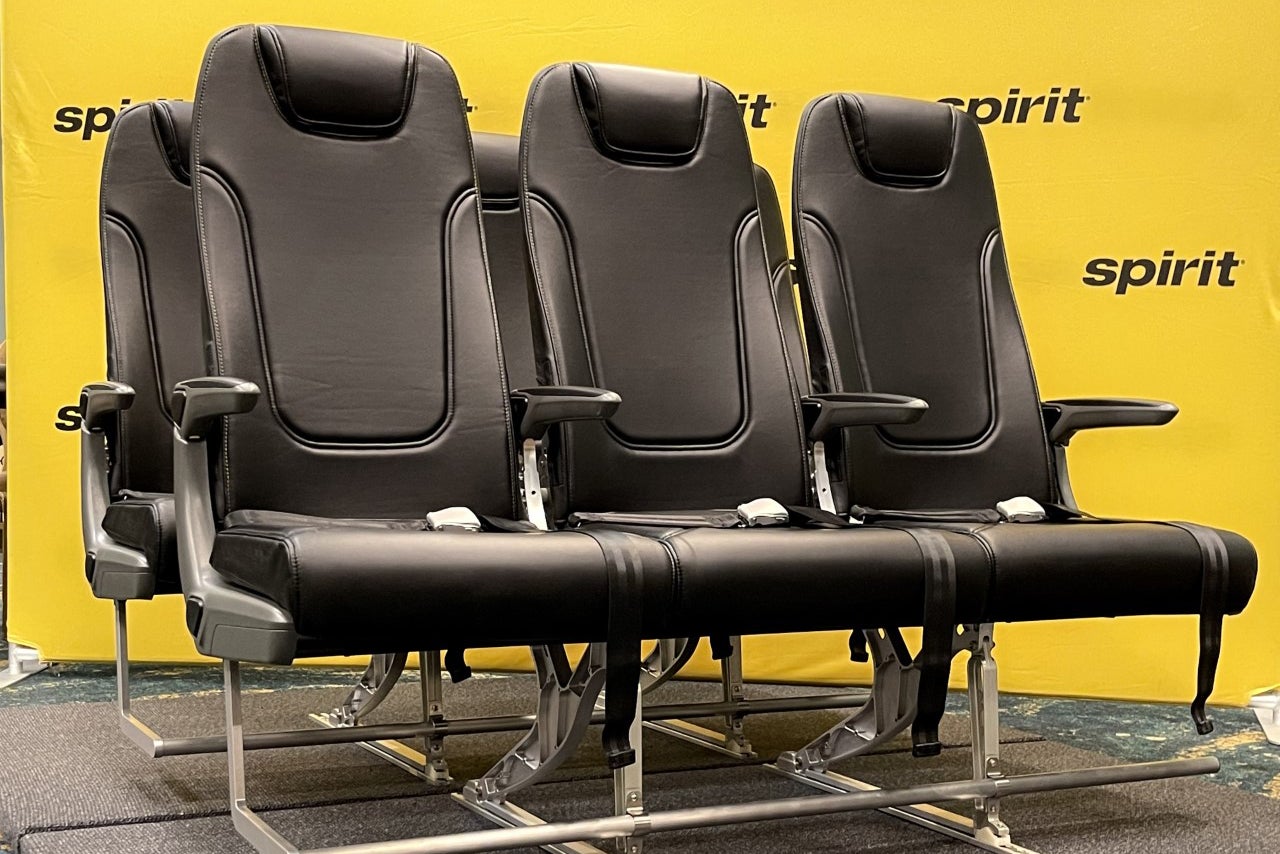 Additionally, the economy product gets a new headrest design. Unfortunately, passengers still can't raise or lower the headrest, nor does it have wings for added neck support while dozing off.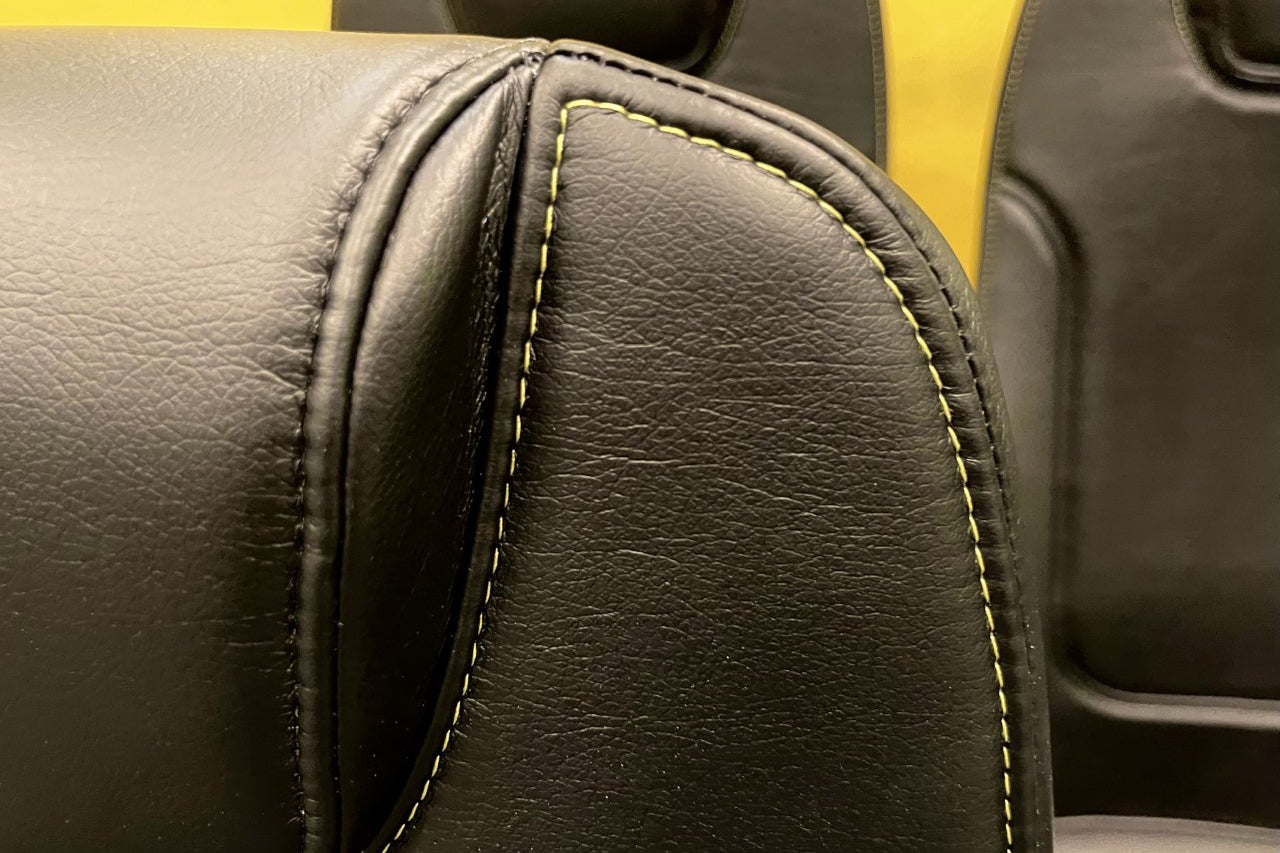 Spirit says that these new seats will have additional cushioning, so it'll be interesting to see if flyers find the product more comfortable.
The new economy seats maintain a curved seatback design, which helps the airline unlock additional space at knee level. Spirit says this design offers about two more inches of space around the knees relative to flat-back seats.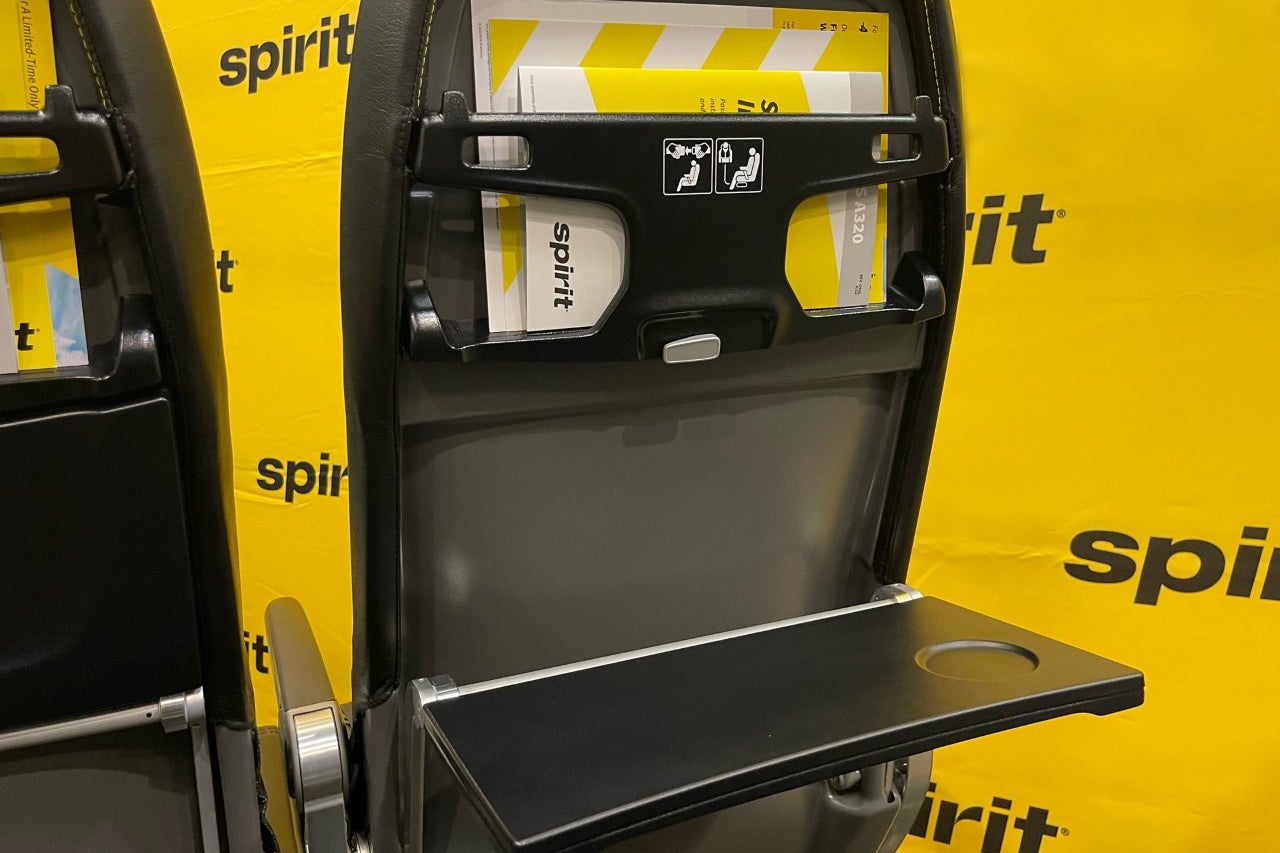 While you may enjoy a little bit more room and comfort, many aspects of Spirit's onboard experience aren't changing. You won't find any power outlets or USB ports on board, nor will the seats be able to recline. In Spirit's terms, they're all pre-reclined.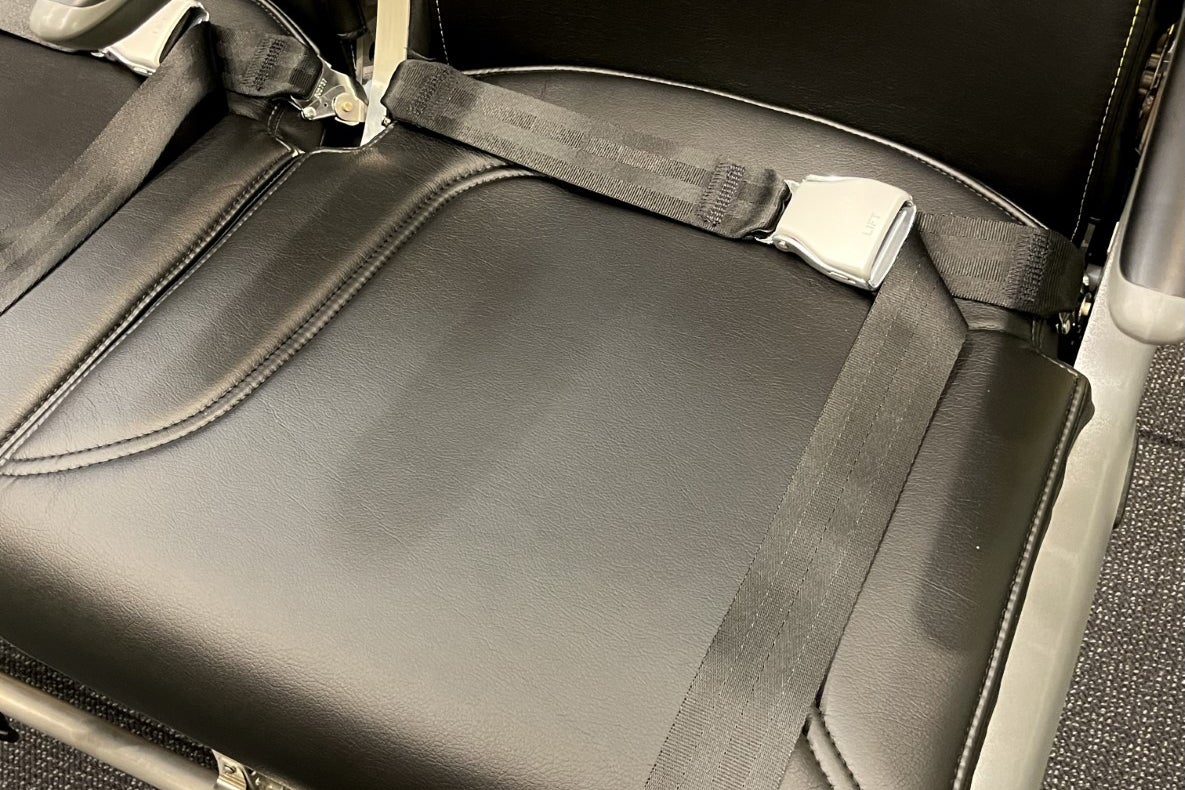 (It's worth mentioning, however, that Spirit recently completed a fleet-wide Wi-Fi rollout, so staying connected while flying with Spirit is getting easier.)
Plus, all Spirit seats are slimline, which many flyers find to be uncomfortable for long journeys.
In fact, the new seats are 11 ounces lighter than the previous model. While the reduced weight boosts fuel efficiency, it usually corresponds to a less comfortable onboard experience, especially on longer flights.
Bottom line
Spirit will install these products on new aircraft deliveries beginning in late January 2023. In total, the airline plans to inaugurate 33 new A320neos, or "new engine option," in 2023, all of which will feature this new configuration.
Like Spirit's existing A320s, there will be a total of 182 seats in the new configuration — eight Big Front Seats and 174 regular seats. (As a comparison, JetBlue's A320s feature 162 seats.)
At this time, Spirit won't do any retrofits of existing planes.
It's also worth mentioning that the JetBlue takeover isn't expected to complete regulatory review until 2024, so — assuming it is approved — it's business as usual for Spirit until then.
That said, the new seats appear to be an overall upgrade over the airline's existing product. With a little more room, redesigned headrests and additional seat cushioning, the new product should hopefully make flying with Spirit a bit more comfortable.
I'm most curious about the upgrades to the Big Front Seat, and I look forward to putting them to the test once they start flying.