Lufthansa will bring its double-decker Airbus A380 fleet back into service by summer 2023, adding the high-capacity behemoths to high-demand routes out of Munich (MUC), the airline confirmed this week.
With travel demand continuing to soar and planemakers struggling to build enough new aircraft to meet airlines' needs, Lufthansa plans to reactivate the grounded fleet of super-jumbos in time for the busy summer travel season.
Three A380s will operate flights from Munich beginning in June, 2023, with additional A380s to reenter service later. Lufthansa currently owns eight A380s, which have been grounded since travel demand fell to record lows at the beginning of the COVID-19 pandemic. The airline also sold six of the aircraft during the grounding.
Want more airline-specific news? Sign up for TPG's free new biweekly Aviation newsletter.
Although the airline had previously said it planned to resume A380 flights but did not offer specifics, CEO Carsten Spohr provided the additional detail on an earnings call with investors on Thursday.
"Expect three in Munich, and you should book now because our passengers love it, if you want to fly it," Spohr said. "That's just the beginning."
"We'll need to bring that number up, from the demand we see and also for operational reasons, three is not enough," he added. "We're currently working on a detailed plan for that."
Last June, Lufthansa announced plans to bring the A380 fleet back online after more than two years, citing "the steep rise in customer demand and the delayed delivery of ordered aircraft" in a statement.
Lufthansa's A380s can seat 509 passengers across four cabins. There are eight first class seats, 78 seats in business class, 52 premium economy recliners, and 371 economy seats.
It was not immediately clear which destinations the A380 will serve.
This is not the first time during the pandemic recovery that Lufthansa has turned to older aircraft to meet unexpected demand. In March, the airline reactivated six Airbus A340-600s from storage, adding them onto several U.S. routes out of Munich.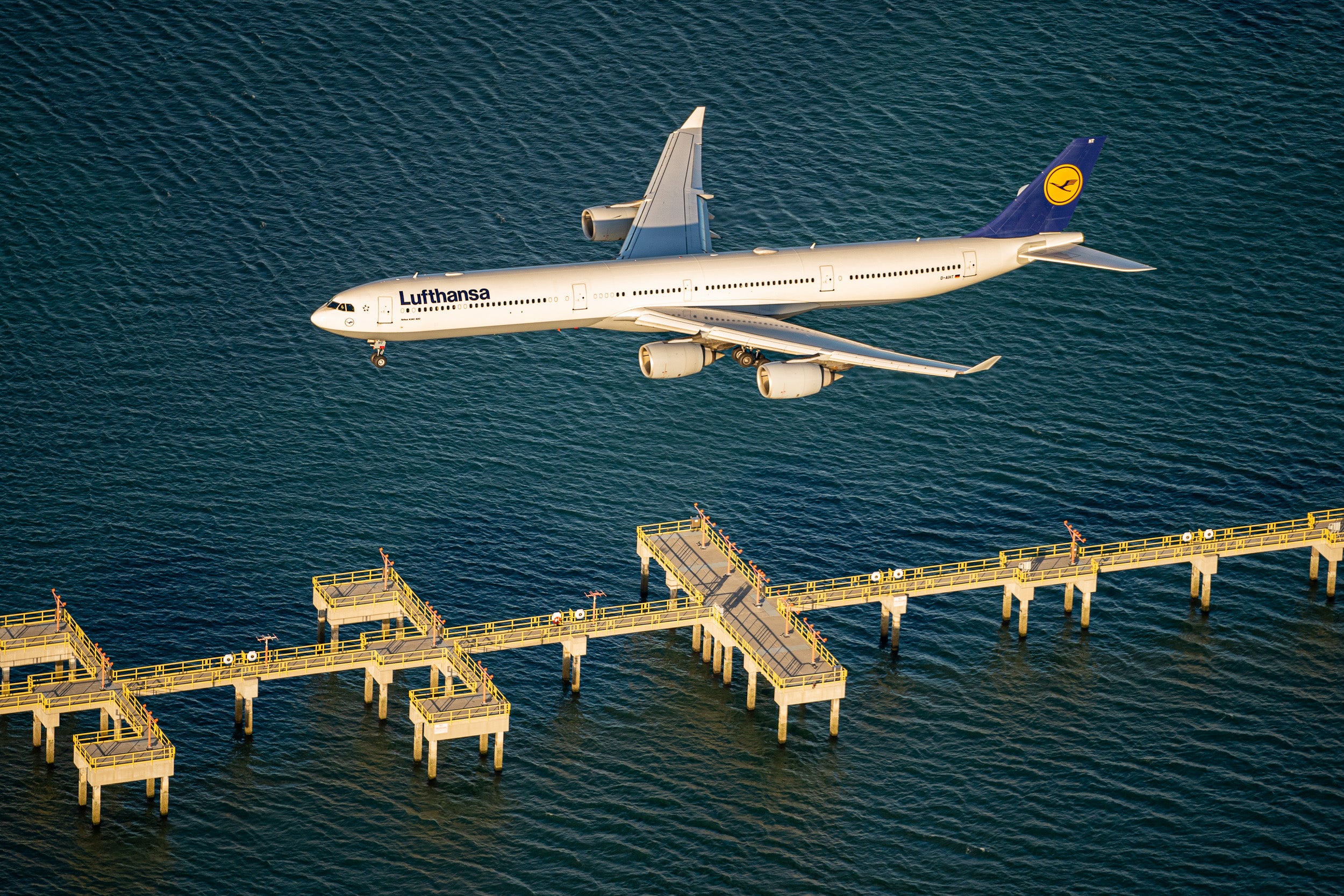 The airline also operates smaller A340-300 aircraft, which it plans to replace in the coming years. Unlike the -600, the -300 does not feature a first class cabin.
During the earnings call, Spohr noted that those A340-300s will likely be phased out soon and replaced by Boeing 787s. Deliveries of the 787 recently resumed after a pause due to manufacturing issues.
"The 787 is intending to replace our 340-300s, because that's more or less the same capacity, and both aircraft operate without a first class," he said. "We have 32 on order total of the 787s coming in, so this will be just the beginning."